Is Carowinds Charlotte Good for Young Kids?
Carowinds Charlotte is one of many amazing things to do in Charlotte with kids. Don't miss their family-friendly Great Pumpkin Fest during the very popular Scarowinds season during fall.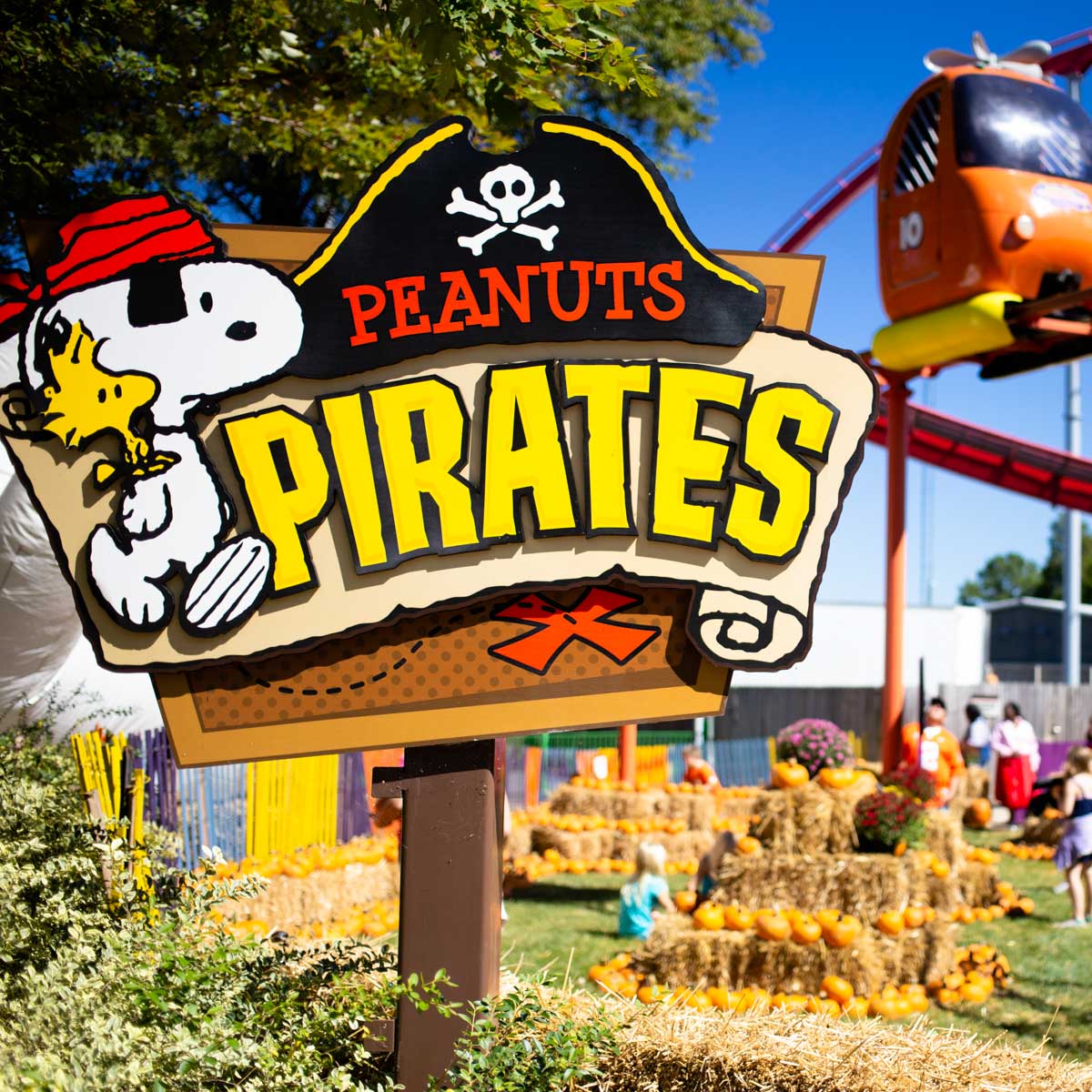 For the 2 years we've lived in Charlotte we just haven't gotten around to visiting Carowinds–a fantastic roller coaster amusement park right here in town. We've seen the coasters looming above the treetops every time we pick up friends and family from the airport, but I always assumed my girls were still too little for this particular destination.
Last Saturday we were lucky enough to have the opportunity to visit Carowinds with my friends from our #BlogCharlotte group to check out The Great Pumpkin Fest they have during the fall for the little ones.
Carowinds is infamous for it's transformation into "Scarowinds"–an adult appropriate, scare you off your rocker after dark event–but I had no idea they had a kid-friendly daytime event just right for my girls!
The Great Pumpkin Fest at Carowinds
This is such a fun fall event in the Charlotte area. At The Great Pumpkin Fest you'll find:
a petting zoo
pumpkin patch
costume parades
hay barrel maze
a massive bubble blowing truck
foam pit
and special seasonal treats at the concession stands
We were even lucky enough to run into Snoopy decked out in his spooky finest: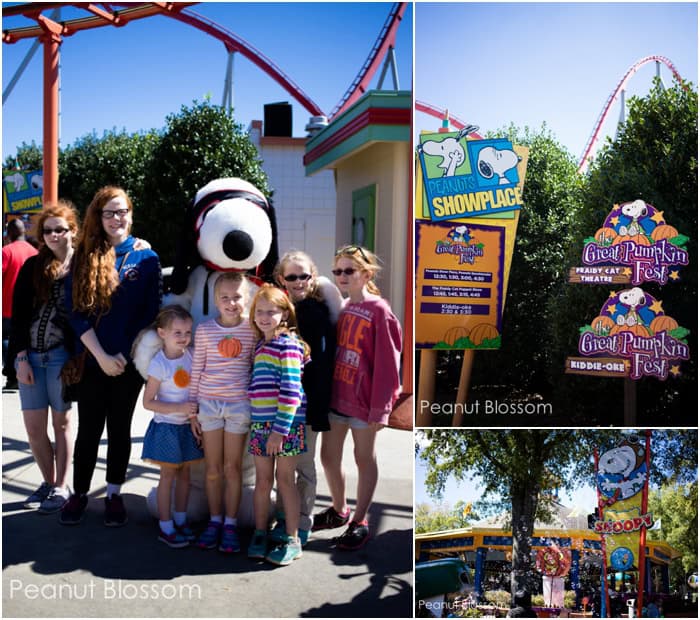 My ladies had a blast riding the rides that were just perfectly sized for them with Kate's girls from My Mommy Brain. They circled the rides and did them over and over and over again. . . My heart melted watching them run back around, hand in hand, to enjoy the rides together.
When it came time for a rest and refuel, there was no question we wanted to sample their new caramel apple funnel cake. Neither of my girls have ever tasted one before and they were HIGHLY skeptical when I set it down on our picnic table. After a bit of coaxing, they both took a bite and that giant confection disappeared in a blink of an eye: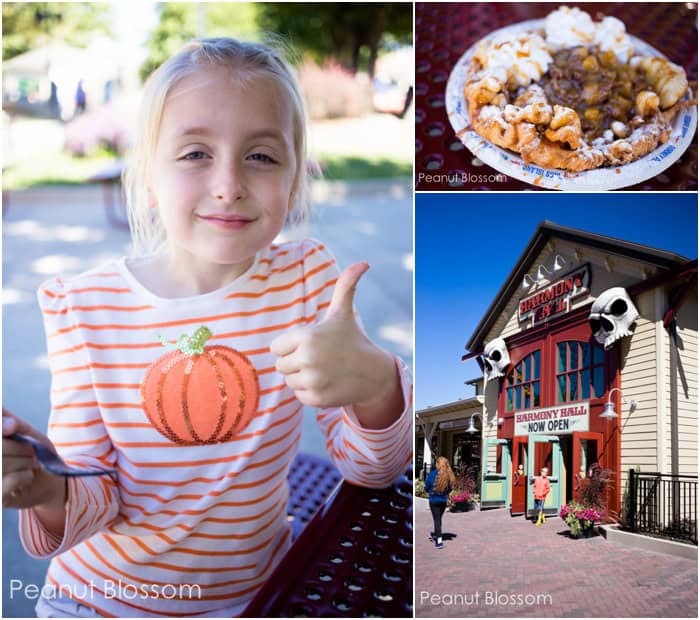 Covered in sticky sugary goodness and exhausted from spinning and giggling all day long, the girls were completely worn out by the end of the day. We will absolutely be heading back again!
Looking for another great fall event? Don't miss The Glow when it comes back to Charlotte.