What to Pack for a Hotel Stay Alone or With Kids
What to pack for a hotel room whether you're traveling alone or with your kids. These items will make your hotel stay so much more comfortable and let you enjoy your trip.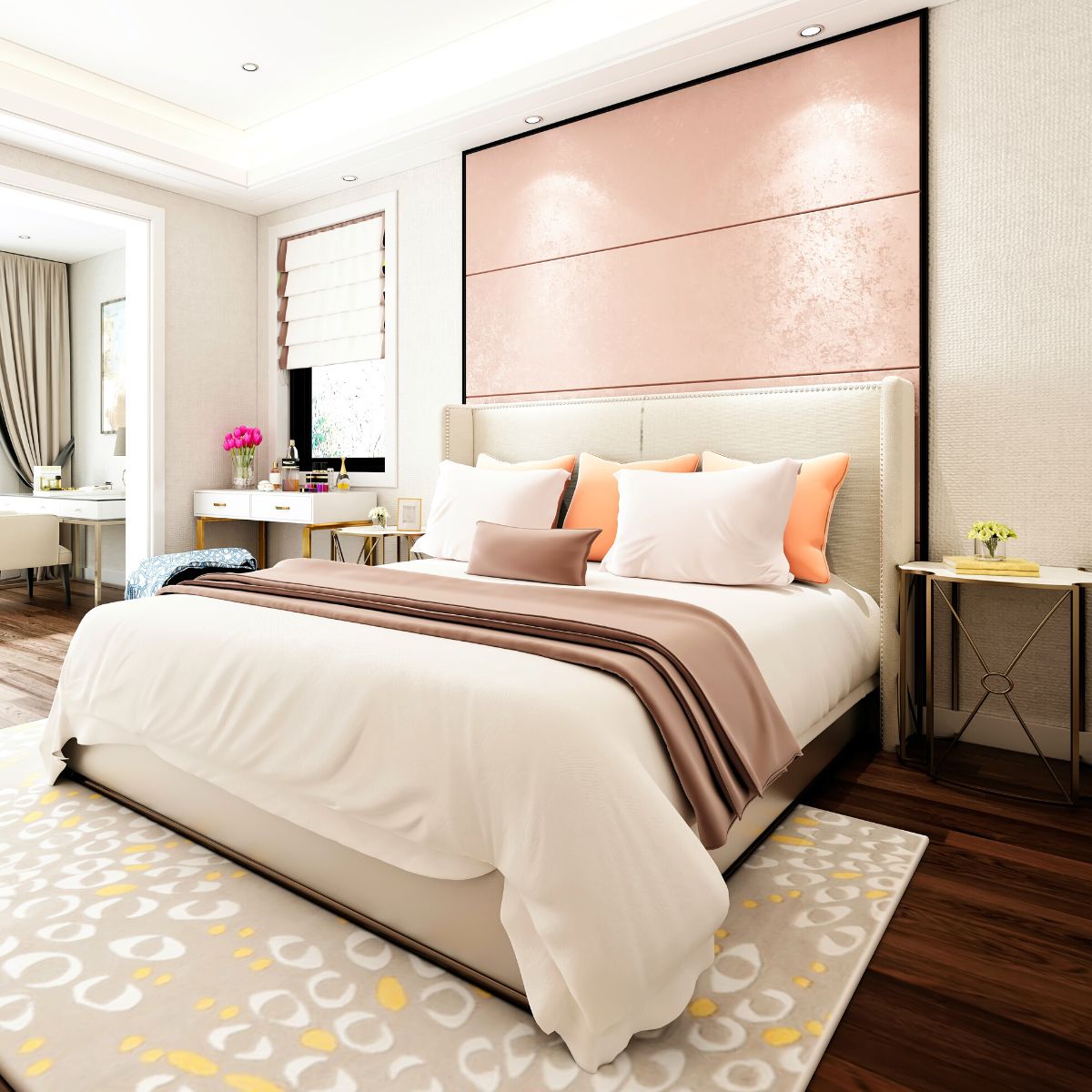 When you're getting ready for a trip, it is so hard to not worry about what to pack!
I keep a running list in the days leading up to my departure, but there's always a nagging feeling that something is getting forgotten.
This list of things to pack for your hotel room will be perfect whether you're traveling alone or with your kids.
Some items are better for a road trip, some are more flight-friendly. But with a few adjustments, you'll be able to customize this list for exactly the adventure you're planning.
Jump to:
Hotel Packing List for Adults
If you're staying at at hotel for a solo trip, a business trip, or a couples getaway, your packing list for the hotel is going to be much lighter than if you're traveling with kids.
Nevertheless, if you want your hotel to feel comfortable for your visit, there are a few things that will make your trip much better.
Clothing
1 Outfit per Day of Trip: Most hotels have laundry services on site, but they are expensive and will slow you down. If you want to save money on your hotel stay while also packing light, plan a capsule wardrobe and use some of the core pieces for more than one outfit.
1 – 2 Pairs of Pajamas: Depending on how long your hotel stay will be, 1 pair may be enough for 3 – 5 days, longer you may enjoy a second fresh set to change into.
1 – 2 Casual or Lounge Outfits: At the end of a long day it is nice to change into something clean and cozy for relaxing in your hotel room. If you plan to leave your room and hang out in a lounge, be sure to pack something comfortable but presentable.
1.5 Pairs of Socks/Underwear per Day: Our family rule is to multiply the number of days you plan to travel times 1.5 and that's how many pairs of underwear and socks to bring. This gives you enough clean spares just in case.
Jacket or Sweater: Even if you're traveling somewhere hot, always bring a jacket or sweater because the air conditioning can be very strong.
Swimsuit and/or Workout Outfits + Sandals or Sneakers: Check the amenities list at your hotel's web site and be prepared to take advantage of them. If there's a pool, you'll want a swimsuit, a cover-up to wear between your room and the pool (required by most hotels), and a pair of flip flops or sandals. If you want to work out at the gym, you'll need t-shirts, shorts or leggings, socks and tennis shoes.
1 – 2 Pairs of Shoes: Depending on your type of trip, you can probably get away with just one or two pairs of shoes if you're strategic about your outfits.
Simple Comforts
I always make room in my luggage for these travel-friendly items:
Slippers with Outdoor Soles: I have a small pair of travel slippers with outdoor soles that I could wear down to the hotel lobby in a pinch. I also feel better wearing them around the hotel room instead of walking barefoot.
Kimono or Lightweight Robe: Find a thin, packable robe for tossing in your suitcase. This is handy to have in case you need to answer the door for hotel service during your stay.
Eye Mask and/or Ear Plugs: Hotel rooms might have glowing lights from electronics, phones, displays, or fire alarms that are different than what you have at home. Not all hotel rooms have good sound proofing. To ensure a good night's sleep, pack these small items in your bag.
Favorite Travel Cup and/or Water Bottle: Most hotel rooms offer some kind of cup or mug but often they are disposable. I usually bring an unbreakable insulated stemless wine glass because it works for a cup of water, coffee, or wine at the end of the day.
Toiletries & Accessories
Don't count on your hotel room having these essential items, you should definitely plan to bring them from home to be safe:
Shampoo & Conditioner: These are the most likely to be offered at your hotel so if you have to skip one thing from this list, this would be it.
Body Soap for Showering: Unless you enjoy bathing with a tiny soap cake, definitely bring your preferred soap from home.
Toothbrush & Toothpaste: The most forgotten items, be sure to pack these!
Facewash and Makeup Remover
Deodorant
Shaving Essentials: Razor, shaving cream, aftershave.
Makeup
Contact Lens Solution and Lenses
Hair Styling Products: Bring your own gels and mousse, etc. Most hotels have a hair dryer but if you need special features or attachments, bring your own. Also bring your own curling irons.
Jewelry, Scarves, Watches, etc. to complete your outfits
Feminine Care Products: You never know if travel will throw your cycle off. Even if your period isn't scheduled, pack some things just in case.
Staying Healthy
Ever since a trip to Disney where my kid got violently sick on vacation, I never travel to a hotel without these items:
Travel Pouch of Bleach Wipes: I wipe down all the handles, door knobs, remote control, phone handle, and faucets in the room. It takes just a minute at arrival and gives me huge peace of mind.
Vitamins
Pain Relievers/Fever Reducers: Advil or Tylenol
Acid Reflux/Heartburn Meds
Anti-Diarrhea Meds
Entertainment
Most hotel rooms do offer a television with cable access but if you're used to streaming just want you want to see, when you want to see it, you may prefer to bring your own entertainment from home:
Laptop & Charger
Tablet & Charger
Kindle or eReader Device & Charger
Paper Book or Magazines
Headphones or a Travel Bluetooth Speaker for Music, Podcasts, etc.
Food & Beverage
You'll probably enjoy dining out for most of your trip, but if you get hungry later in the day or when you first wake up, you'll discover that the prices for hotel food can be crazy.
To save money on your trip, here are a few of my best suggestions:
Bring Your Own Wine: Skip the hotel bar and just enjoy a glass in your room for a fraction of the price. Don't forget the corkscrew or buy a twist-off bottle.
Eat Breakfast in Your Room: Here are a few simple hotel room breakfast ideas for you.
Bring Your Own Snacks: The prices in the lobby on crackers or chips are nuts.
Use the Microwave: If your room comes equipped with them, you can make these meals for a microwave and fridge.
Hotel Packing List for Families with Kids
If you're going to a hotel with your kids, you'll want to pack all the things I mentioned above but there are a few extras that will make life so much more comfortable in your hotel room.
Traveling with teens? You can use this printable packing list for teens and let them do the job on their own!
Sleep Aids
The #1 challenge to traveling with kids is making sure everyone can sleep well on the trip. We ALWAYS add these to our packing list:
Box Fan: This is more appropriate for a road trip, but even when we fly our first stop is to a local pharmacy or Walmart to buy a $10 box fan for white noise and air flow. At the end of the trip, we'll just leave it in the hotel for them to store or dispose of or if we're driving, bring it home with us.
Stuffed Animals or Blankies: Whatever your kid needs to sleep, just bring it!! If you're worried about losing a beloved stuffie, be sure to read my tips about traveling loveys here.
Night Light
Staying Healthy
With kids, I'll bring all the same items I would for myself but also add in kid-friendly formulas as appropriate. I also add:
Hand Wipes or Sanitizer
Diapers & Wipes
Baby-friendly Toiletries as Needed
Large Pack of Bottled Water: This is also more road trip friendly, we stock up on a big case of water bottles for the hotel room. This saves us from having to leave the room in the middle of the night when someone wakes up thirsty. If you're flying, pick it up while you're there or have it delivered.
Food
Even if you didn't plan to follow my advice on packing your own snacks or breakfasts for the hotel, if you're traveling with kids you'll want to take a second look at the tips above.
Food is an essential thing to have on hand with kids in your hotel room. Snacks, mini meals, extra beverages, have it all ready to go!
If you want to avoid a total meltdown and temper tantrums, having just the right snack or granola bar ready to whip out at a moment's notice could save your day.
Entertainment
If you want a moment of peace to relax during your hotel stay, it is a really good idea to bring some entertainment for the hotel room for your kids:
Activity Books or Small Toys
Headphones and a Tablet: You can use a headphone coupler so they can share.
Travel Games: Here are my favorite packable travel games for kids.
However, if you're traveling with kids, have you considered renting a condo instead? You can read about the pro's and con's of a condo vs. a hotel here.