The Charlotte aquarium, SEA LIFE in Concord Mills Mall, is one of many amazing things to do in Charlotte with kids. Don't miss this great review and video peek inside the aquarium.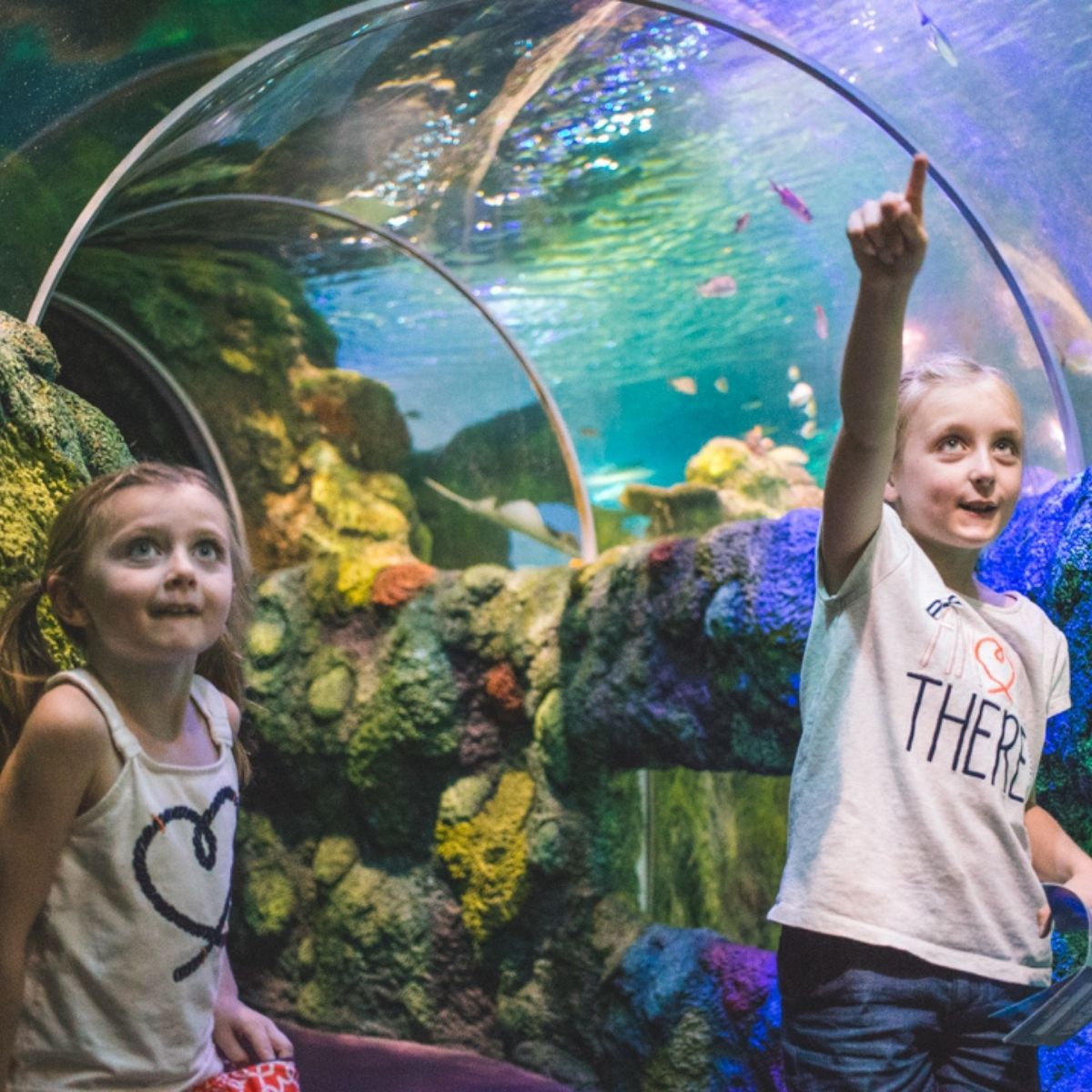 This week we headed to the SEA LIFE Aquarium in Charlotte-Concord. I was proud to be invited to join their 2015 Parent Council so we'll be sharing updates from SEA LIFE with you over the coming months. This week is an exciting time at the aquarium as they celebrated #SharkWeek with the introduction of a brand new zebra shark named Freedom to their exhibits.
The girls and I just got back from the media event where Freedom was introduced to her new friends:
The girls and I have been guessing all week how they would transfer the shark into the tanks. We were surprised to discover they wheeled Freedom in in a special cooler and used large nets to do the transfer. We had been guessing everything from using special shark-proof gloves to tranquilizers to gurney style runs through the aquarium.
They let Freedom swim in the kiddie pool so we could take a closer peek before introducing her to Sting Ray Bay: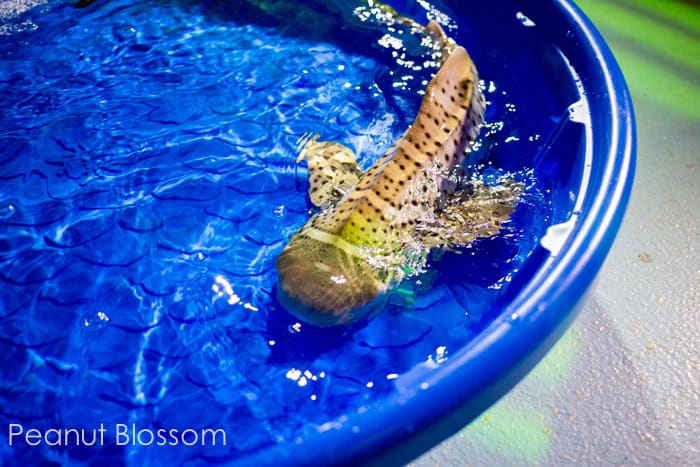 4 feet long and SO active! The coloring on her is beautiful.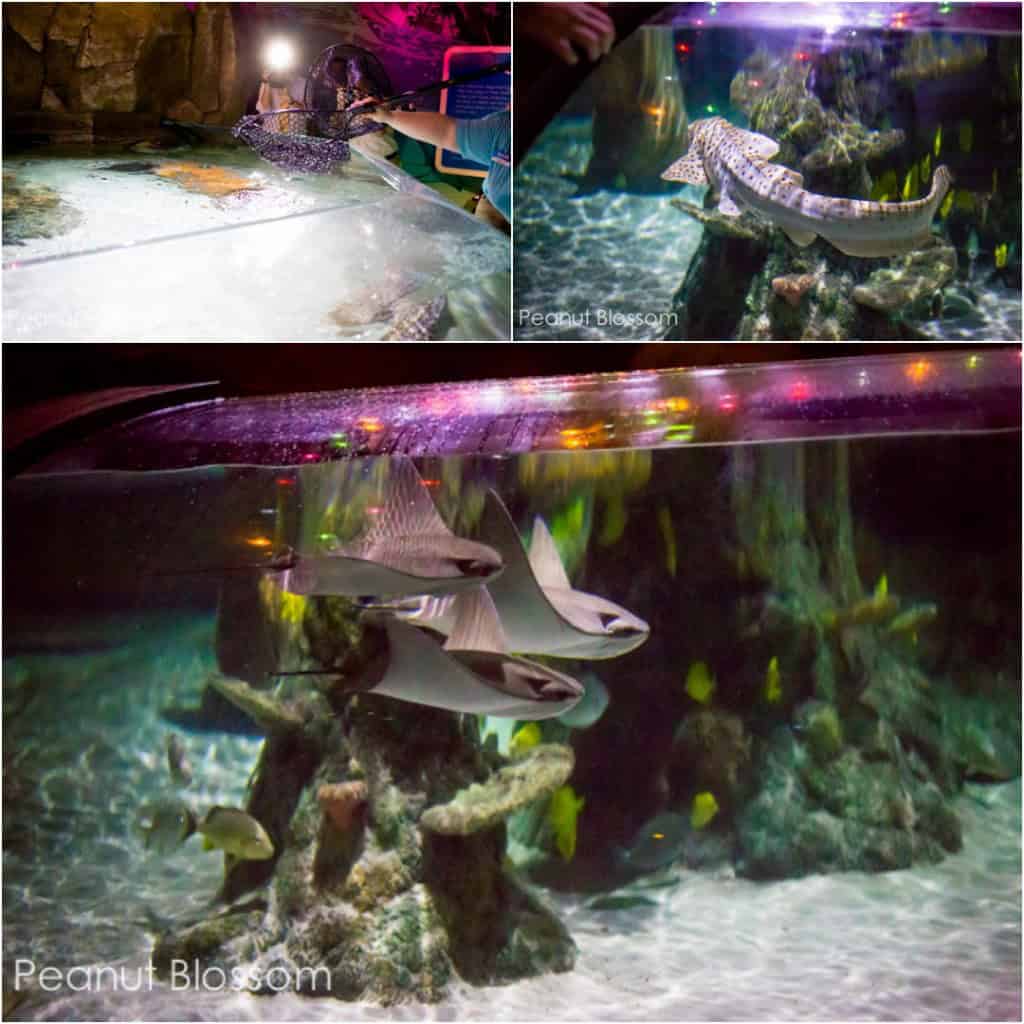 The sting rays were going crazy this morning, I've never seen them so active. They were splashing around and flapping at the surface of the water. Freedom seemed to settle right in to her new habitat.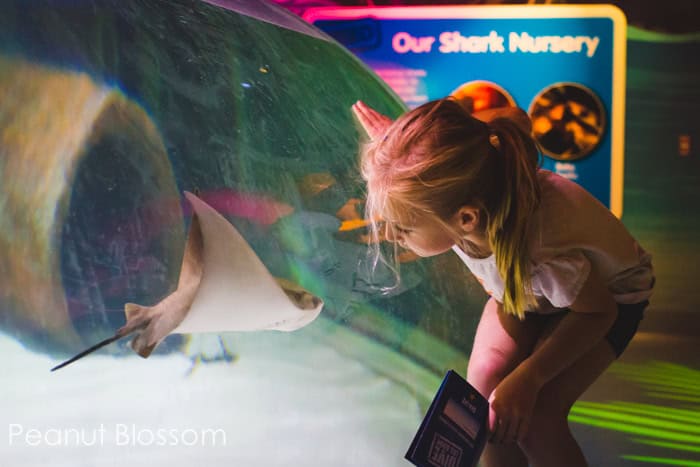 To prep for today's Shark Week celebration post, the girls and I visited earlier this week so I could capture the footage for our video to share with you. My favorite part of the aquarium is this walk-through tunnel, it is fantastic to see the sting rays and sharks swim right over your head: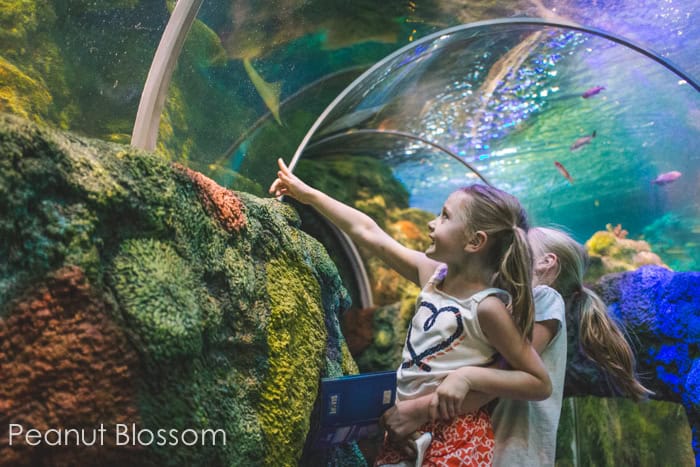 Be sure to take advantage of their special shark-themed treasure hunt and trivia game, too!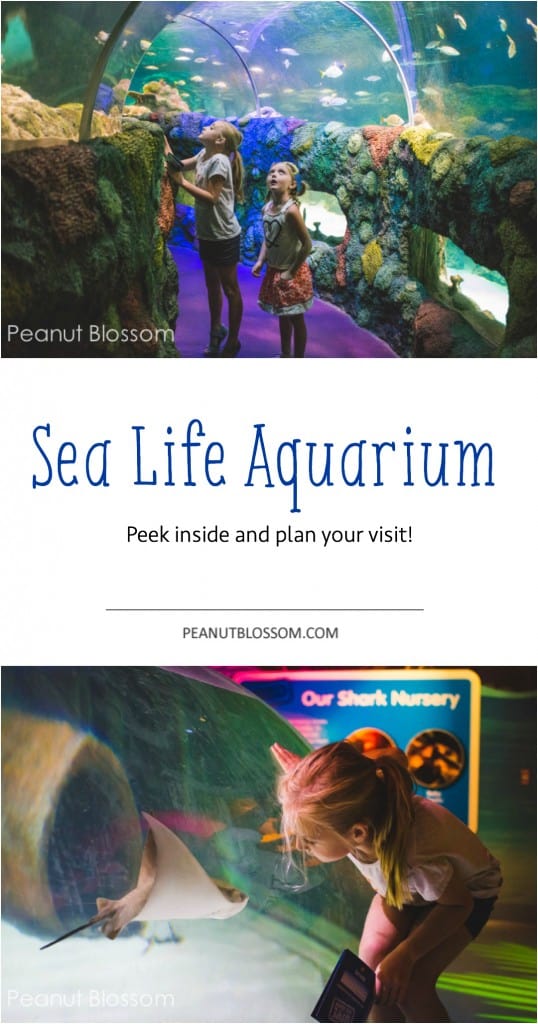 SEA LIFE: The Charlotte aquarium Introduces New Shark
Zebra shark released to celebrate Shark Week
CONCORD, N.C. (July 10, 2015) – SEA LIFE Charlotte-Concord Aquarium (SEA LIFE) released a zebra shark, a new species for the aquarium, into its tank earlier today. SEA LIFE guests welcomed the 4-foot young shark into her new home and spent the morning learning more about the new creature during special Shark Week educational sessions. The zebra shark joins SEA LIFE as the seventh species of shark living at the aquarium.
Native to the Indo-Pacific region, zebra sharks can grow up to eight feet in length. The species is named after the pattern of narrow lines found on juveniles. The zebra shark's prominent body ridges and remarkably long tail help distinguish it from other species of sharks. Nicknamed "carpet fish", these bottom-dwelling creatures have the ability to breathe easily while resting on the sea floor.
While young zebra sharks begin life with stripes on their skin, as they grow, the stripes spread and become spots. SEA LIFE Aquarium in Brighton, England named its zebra shark "Dotty" because of the creature's distinctive markings.
"The zebra shark is a great addition to SEA LIFE's family. This creature is unique in comparison to many other shark species, and guests now have the opportunity to see its striking appearance up close," said Dalia Goldgor, General Manager at SEA LIFE Charlotte-Concord.
SEA LIFE Aquarium also partnered with the American Red Cross today and hosted a Shark Week Blood Drive to help save lives in the community. Presenting donors received free entry into the aquarium, an American Red Cross t-shirt and a $10 Visa gift card. To plan your visit to SEA LIFE or learn more, visit www.visitsealife.com/charlotte-concord.
About SEA LIFE Charlotte-Concord
SEA LIFE Charlotte-Concord is a 26,000-square-foot indoor aquarium with another 10,000 square feet planned for future expansion. This one-of-a-kind attraction allows visitors to experience the magical world beneath our seas with marine habitats, displays, and close encounters with thousands of sea creatures. SEA LIFE provides a glimpse of the diversity of marine life while also playing an active role in animal and environmental conservation. Visitors see strong evidence of SEA LIFE's Breed, Rescue and Protect activities around the world, including new projects developed locally.
SEA LIFE is the world's largest aquarium chain with over 45 attractions around the world. SEA LIFE Charlotte-Concord is the sixth SEA LIFE aquarium launched in the U.S. and parent company Merlin Entertainments' 100th attraction worldwide. SEA LIFE Charlotte-Concord is located at Concord Mills, 8111 Concord Mills Blvd. in Concord, NC. For more information, visit www.visitsealife.com/charlotte-concord.
Peanut Blossom is proud to participate in the 2015 SEA LIFE Parent Council. We were provided complimentary passes so that we may experience the aquarium but all thoughts and opinions are our own.