Let this Disney songs playlist for running inspire you as you train for a runDisney race!
I'm four weeks out from our Enchanted 10K during the Princess Half Marathon Weekend at Walt Disney World in February and I have been in the thick of intense training for weeks. My runs are getting longer and I've learned one simple truth:
Music can make or break your stride.
My normal mix of typical gym pumping rhythm tunes were starting to get old so I decided to mix in a few Disney tunes to help me visualize where we'll be doing this crazy run. My iPod shuffled them all together into a steady stream during mile 3 of my latest run and for the first time I didn't even glance at my lap tracker to see how many more I had to go -- for an entire mile!!
As I listened to the songs I had chosen, it was the messages hidden within that really worked their magic. I couldn't help but think that THIS is why I run Disney: They inspire me to chase after crazy dreams, push myself out of my comfort zone, and give me permission to do it while wearing a sparkly tiara. (And YES, I have already purchased mine. It's taking everything I've got not to wear it to the YMCA for a "practice run.")
These quotes are all from princess movies which is especially fitting for the Princess Half Weekend! If you want the full playlist, scroll down to the bottom but please indulge me while I highlight some of my favorites: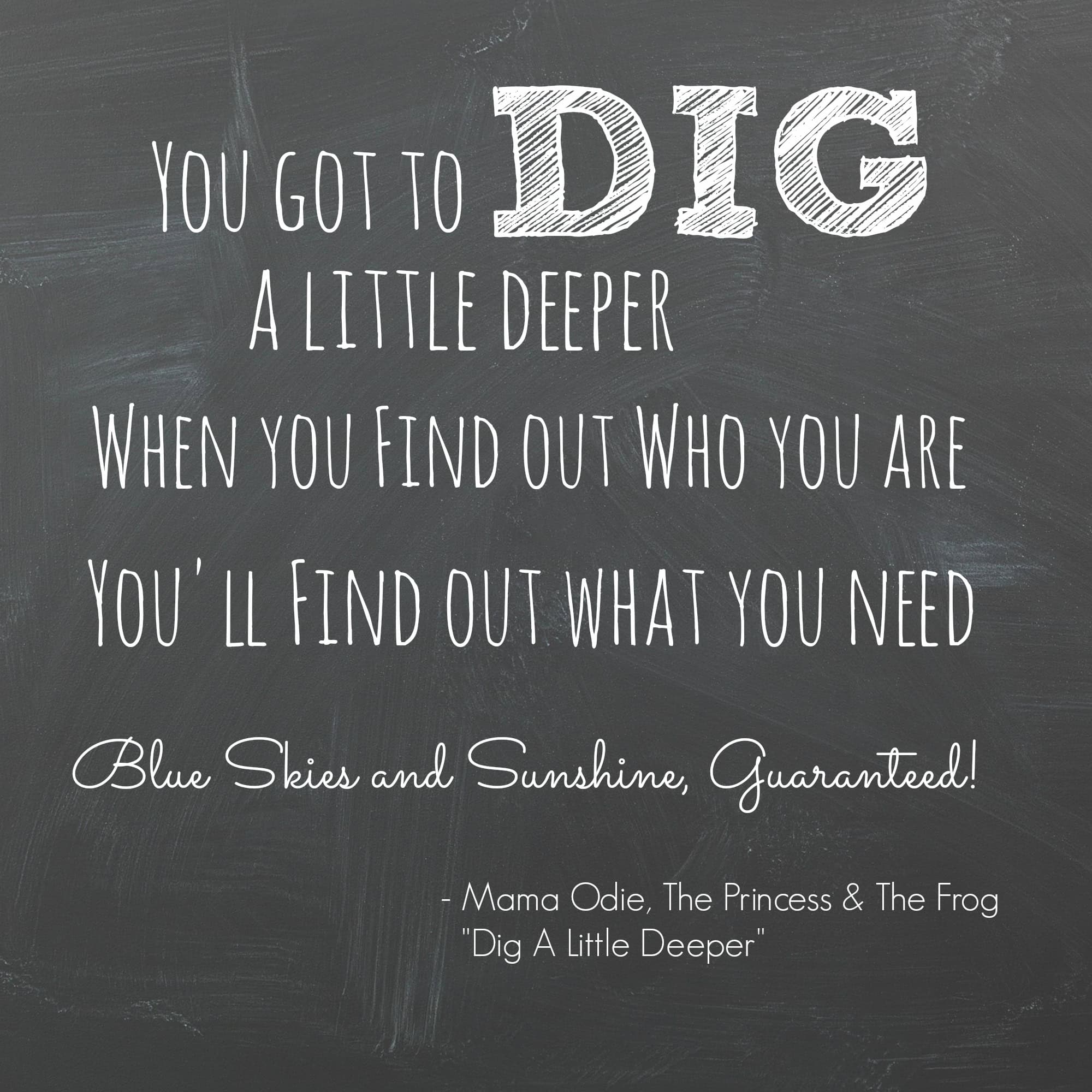 There are 2 songs from "The Princess and the Frog" on this list and I adore them both. But "Dig a Little Deeper" just barely wins that race. Mama Odie had me cracking up as I did my laps. When the song opened up with, "Don't matter what you look like, Don't matter what you wear. . ." I looked down at my sweaty self in my ratty gym clothes and literally laughed out loud.
Who cares what we look like as long as we're out there getting fit??
And then there are the oh so wise words from Daddy to Tiana in "Almost There" . . .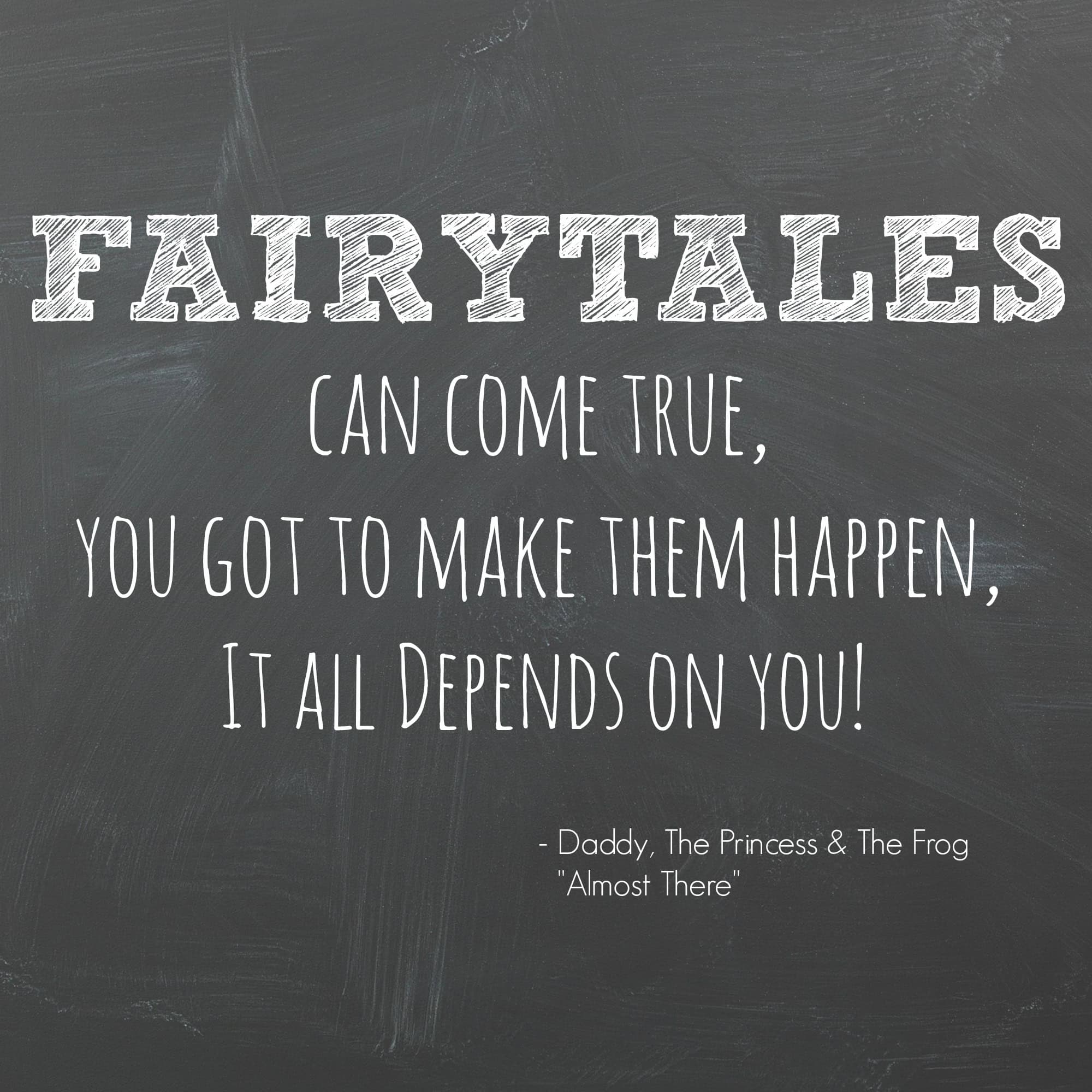 Disney is filled with magic, but Tinkerbell isn't going to cover me in pixie dust and run this race for me. I have to put in the work and make it happen.
The song ends with the lines:
"But I've climbed the mountain, I've crossed the river
And I'm almost there, I'm almost there."
So I stick this song towards the end of my playlist when I know I'm going to be really sore and tired. Sing it, Tiana!
There are two songs from "Brave" on my list because I find that Celtic sound so motivating. Plus, Merida is just cool. But how can you pass up some lyrics like this??: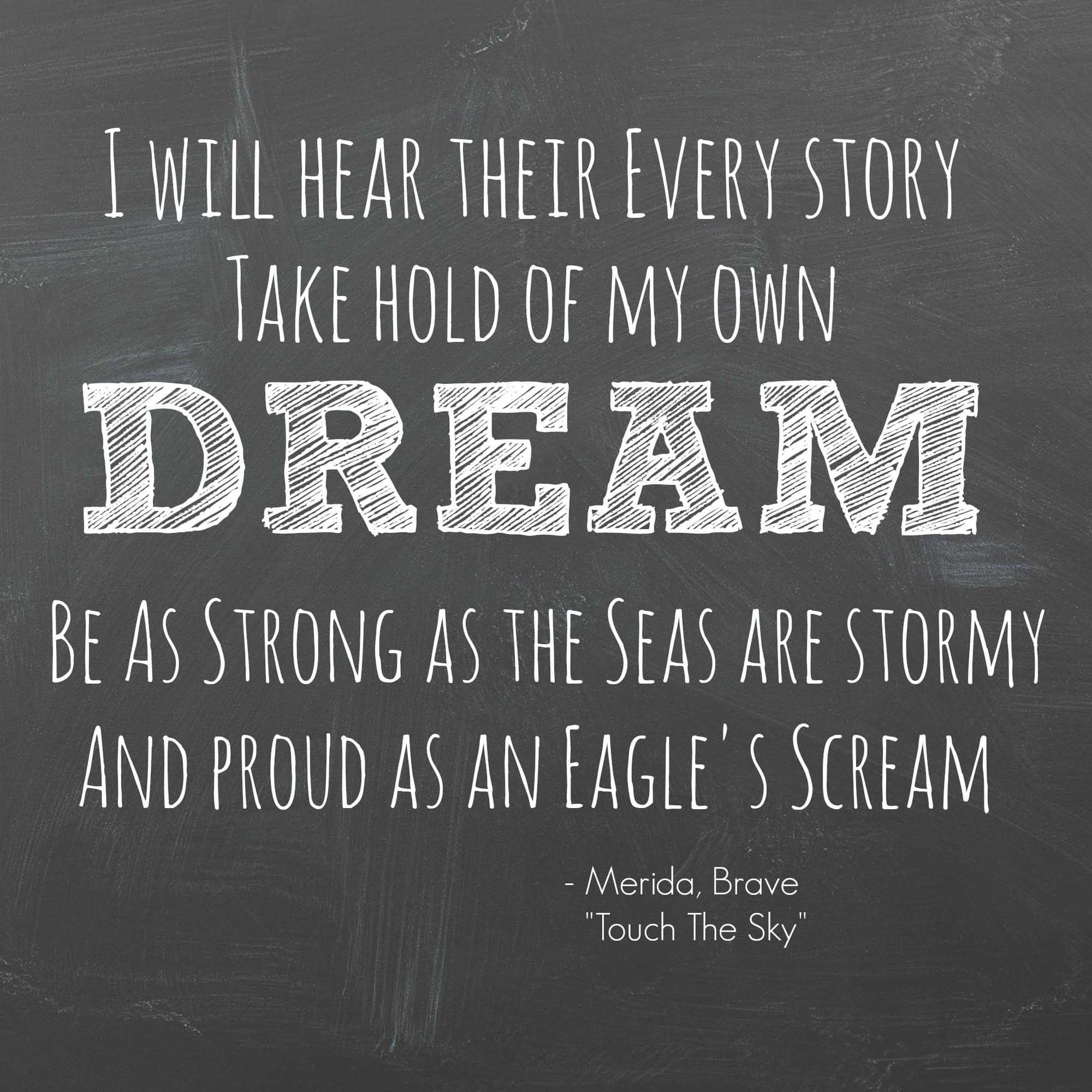 Lastly, there's my girl Rapunzel. She leaves her tower for a dream she's not even sure what it is! "I've Got a Dream" would have been the obvious choice, but it is really "Something I Want" that made it to my playlist. The opening line sings, "She's a girl with the best intentions." Yes ma'am.
I still remember the day I first discovered runDisney. I stumbled across a picture of a racer crossing the finish line -- bright pink tutu, black running outfit, sparkly tiara, arms flung in the air and a broad smile on her face.
I want that.
That is exactly what I'm working for: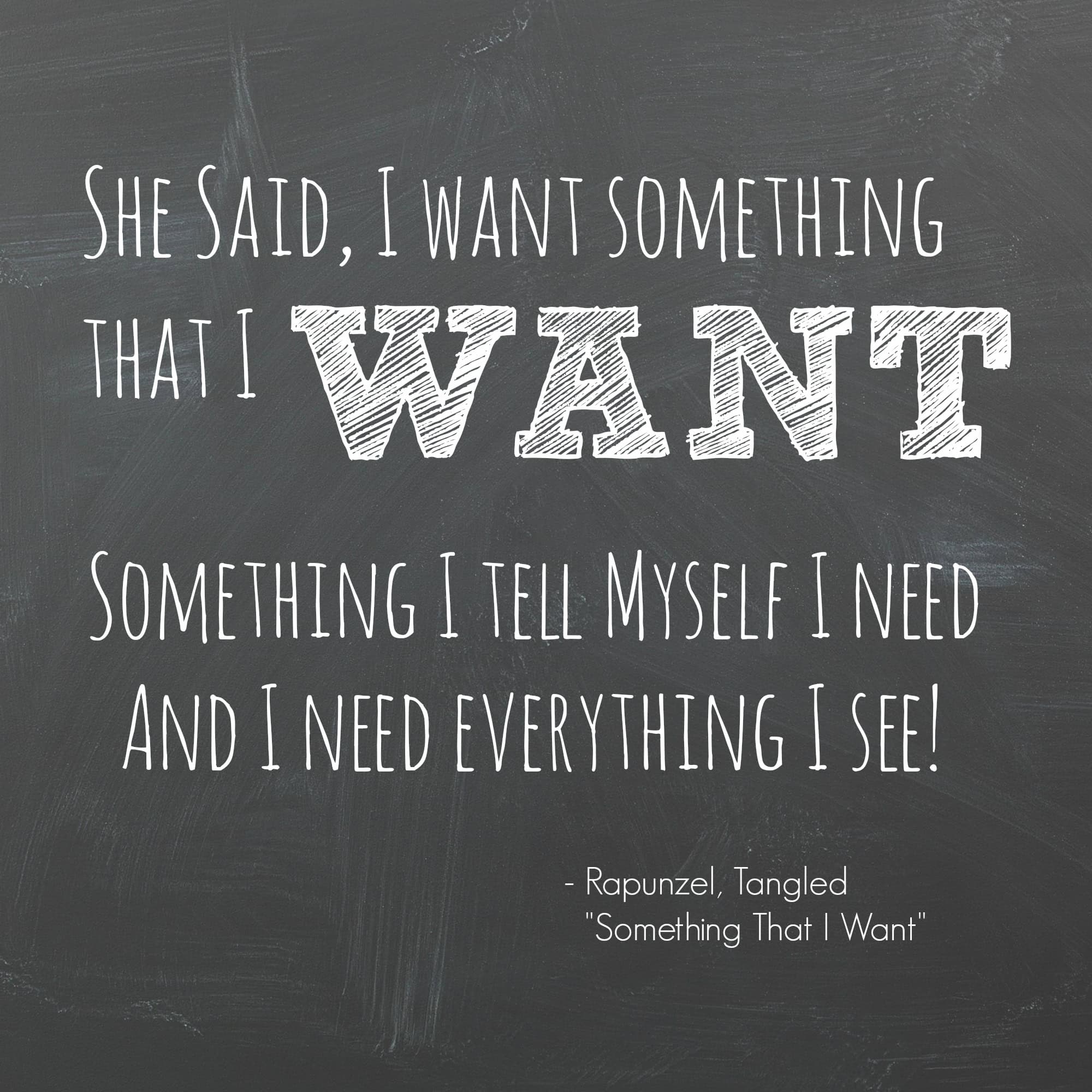 Favorite Disney Songs for Running