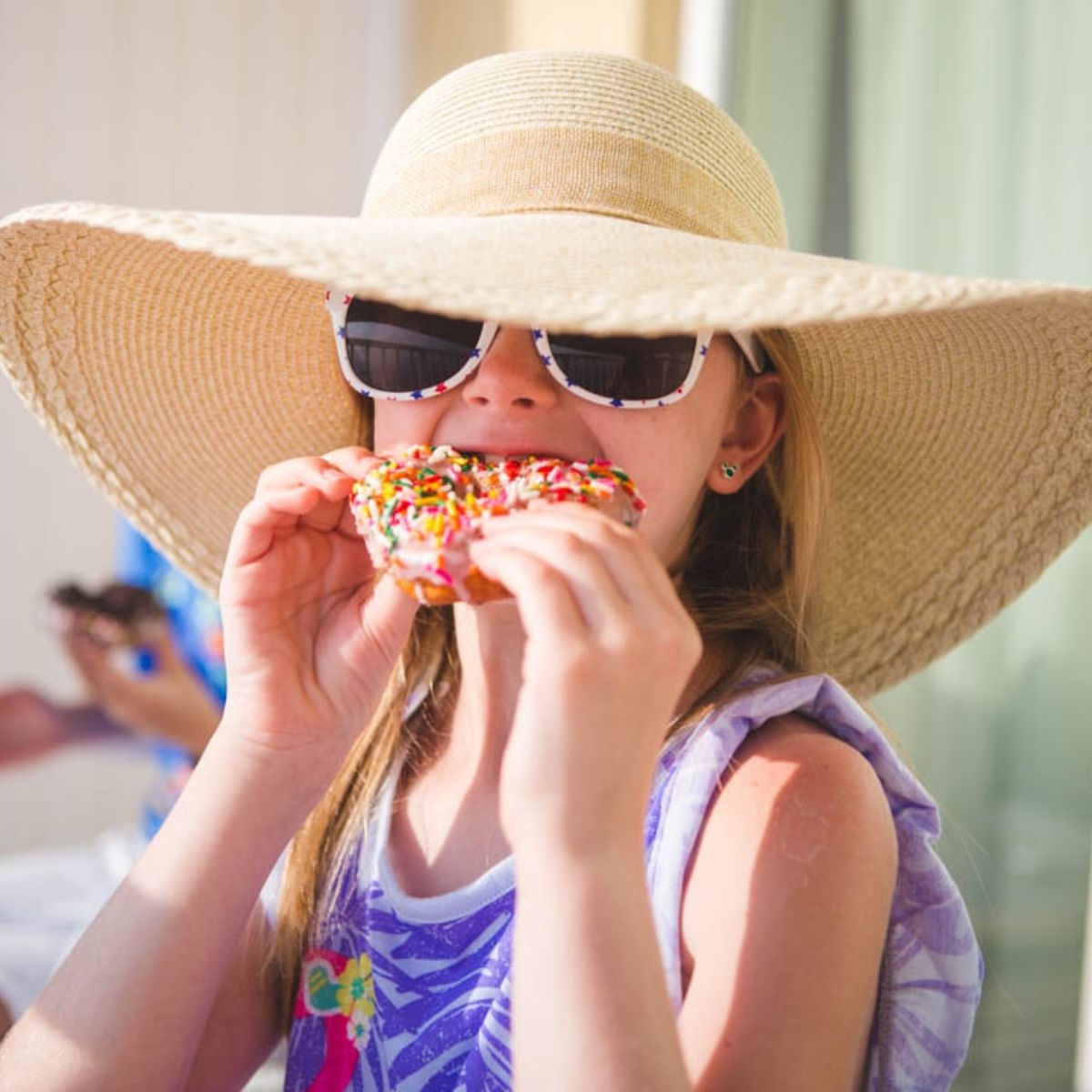 Happy National Donut Day! A donut is just a donut, right?? Well . . .
You can't live in North Carolina for very long before you're bound to hear someone raving about losing their dang minds over Duck Donuts.
For 4 summers, my social media feeds have been filled with friends at the ocean showing their donut haul.
We spent Memorial Day weekend at the Outer Banks. Kill Devil Hills to be exact. Which is right by Duck, NC.
Somehow I thought "Duck Donuts" were specifically from Duck. It turns out, it's a franchise chain with multiple locations all over the East coast. One was just minutes away from our hotel.
When we go on vacation, I really try to find local favorites for us to try.
This was a no brainer.
Handyman Tim got up in the morning and drove over to the shop with the Peanut. They brought back this tray of donuts for us to sample on our ocean front balcony. (And no, we didn't eat them all in one sitting! We stored the leftovers in the mini fridge for eating over the course of our whole trip.)
Turns out a donut is not just a donut.
OMG, these were the very best donuts I have ever had in my entire life.
Light and cakey, still warm even after the short car ride. I wasn't there when they ordered them, but the Peanut told me that she was able to watch them being made right then and there.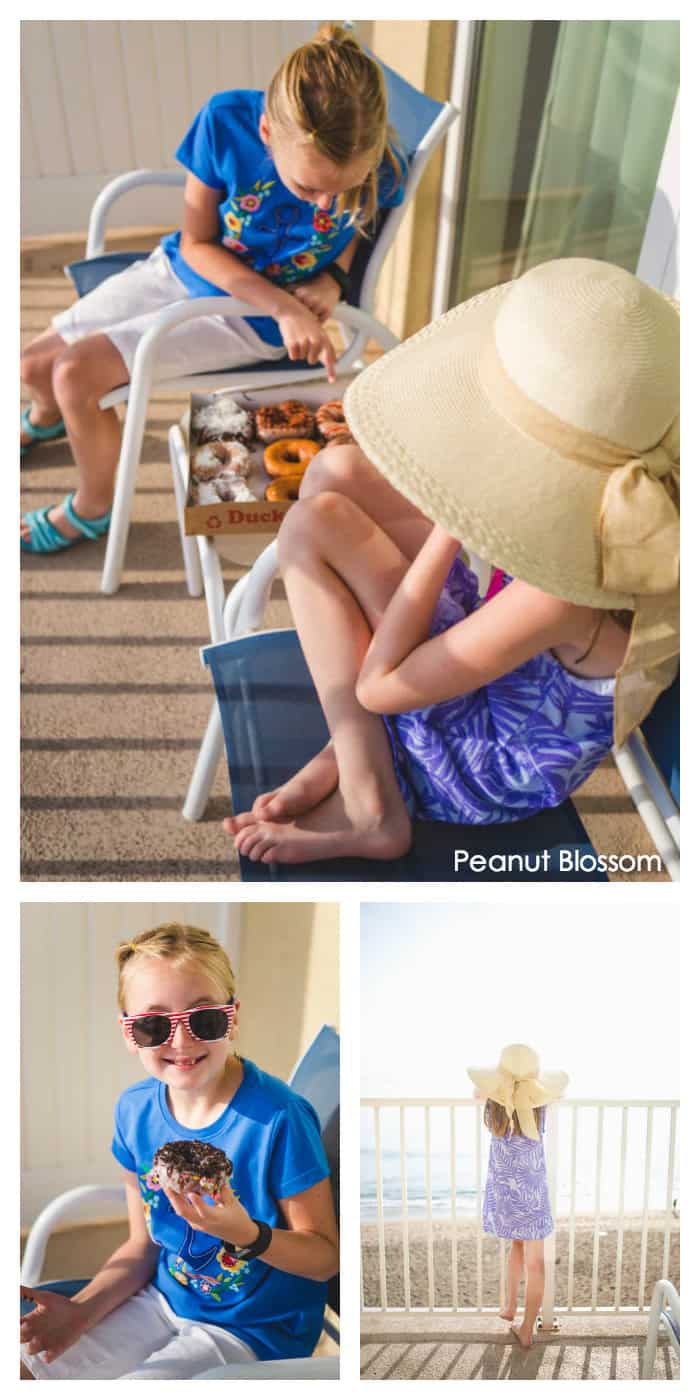 The hardest part for everyone was choosing which combination they wanted to try!
Little Pea snagged the strawberry frosted, rainbow sprinkles one.
The Peanut inhaled an Oreo covered glazed one. I sampled the maple frosted BACON topped one. I'm seriously drooling as I type this all out. 
If you're anywhere near a Duck Donuts along the Carolina coast, I would definitely say this is a must-have vacation food item.
Super Fun Beach Tradition
Kids are thrilled with the simplest of activities. Want to give them a huge vacation thrill??
Let them pick a crazy combo flavor at Duck Donuts and then pack them to go.
Take your sugary bundle of joy down to the beach for a little "Cake by the Ocean" breakfast.
And it wouldn't hurt to sing (a cleaner version) of this while you take in the waves and sunshine: