This post originally appeared on PeanutBlossom.com.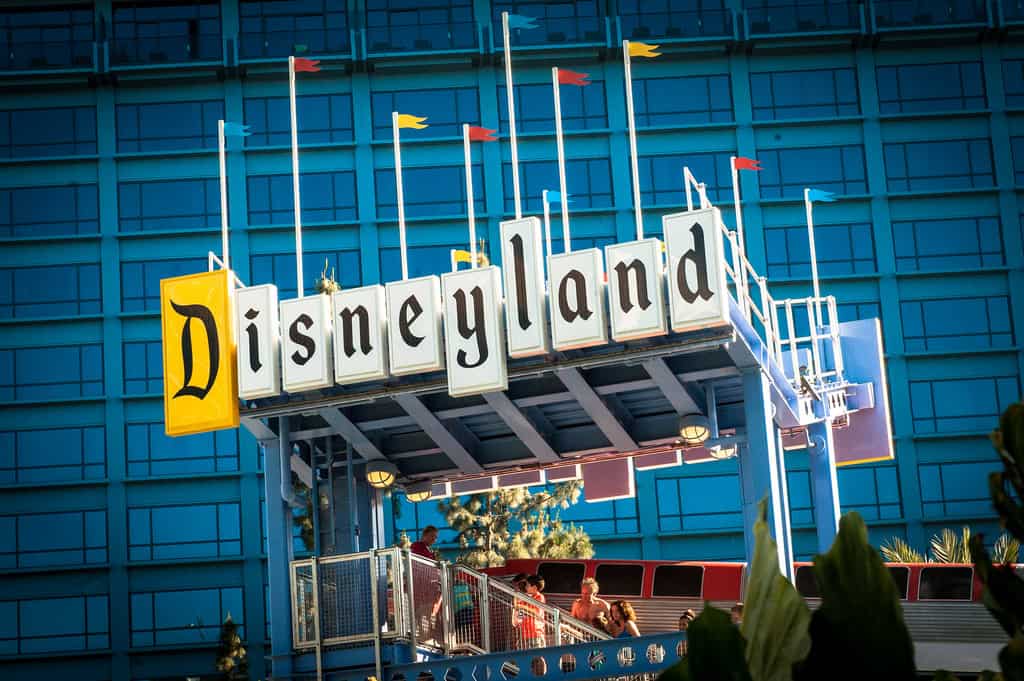 As an East Coast resident who frequents the Florida location of Walt Disney World, flying clear across the country to experience Disneyland for the first time in my life as part of the Disney Social Media Moms Celebration was an intriguing opportunity.
I had never really stopped to think about how the two parks differed before now. In the past I couldn't imagine that things would be unique enough to warrant buying pricey plane tickets, dealing with an intense time zone change, and all the extra effort when Walt Disney World is just a simple drive away.
I am so very glad I got to see first-hand what makes such loyal fans of Disneyland. I'm excited to share these discoveries with you today.
Have you been to both parks? Have you even considered going to "the other" park you haven't visited? I'd love to know!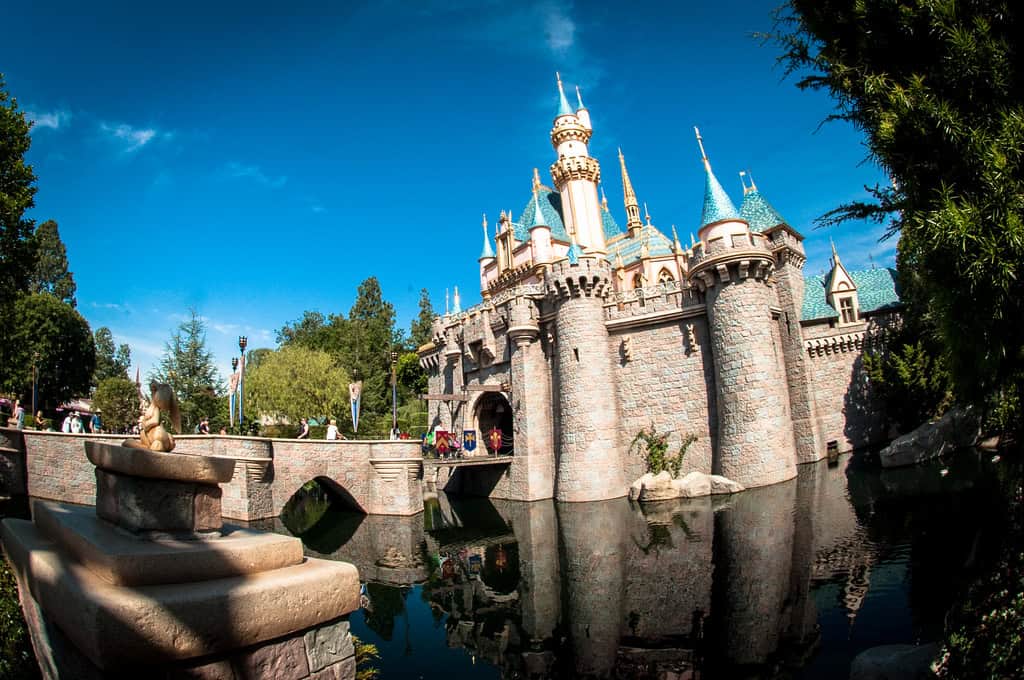 The Top 10 Reasons to Visit Disneyland:
1. The Mad Tea Party: Always a classic choice. My family could ride the teacups all day. The setting for the California version is simply gorgeous. We rode in the morning and the light just made the whole area glow. At night, the lanterns light up and give it a whole new feeling. I loved the open air set-up since the Florida version has a gazebo-like covering over it. California definitely wins the prize for this one!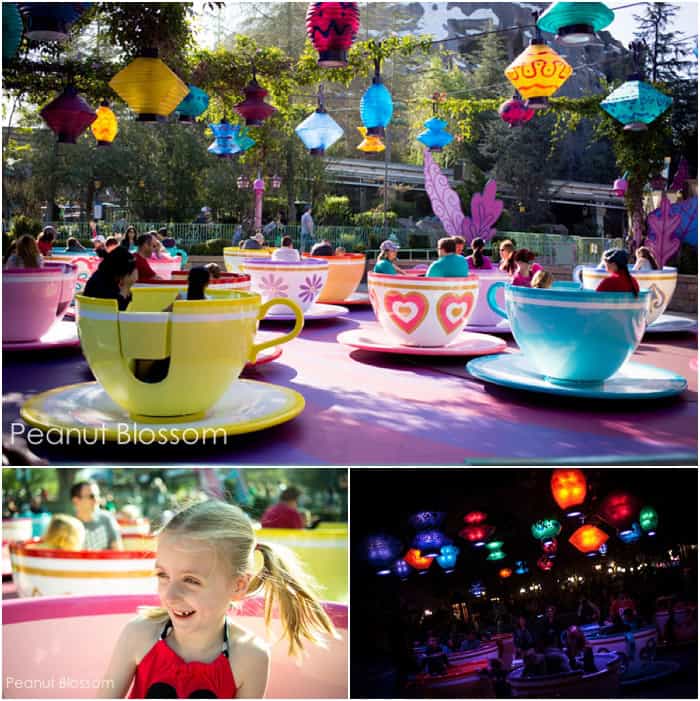 2. Mr. Toad's Wild Ride: We scrambled to finish reading our copy of "Wind in the Willows" before we headed to California all because of this ride. The Peanut was ecstatic to see it in person. It is an old school ride, a little dark and scary but both of my girls loved the thrilling turns.
3. It's A Small World: Mommy's One Thing. I was beyond thrilled to be able to ride my all time favorite Disney ride on the day of it's 50th Anniversary. The California version is the original World's Fair version and is much bigger/longer than the Florida version. My favorite element was the hidden Disney characters they added to various scenes. Be sure to look for Lilo & Stitch, Nemo & friends, the Toy Story gang and more all subtly added to the appropriate areas.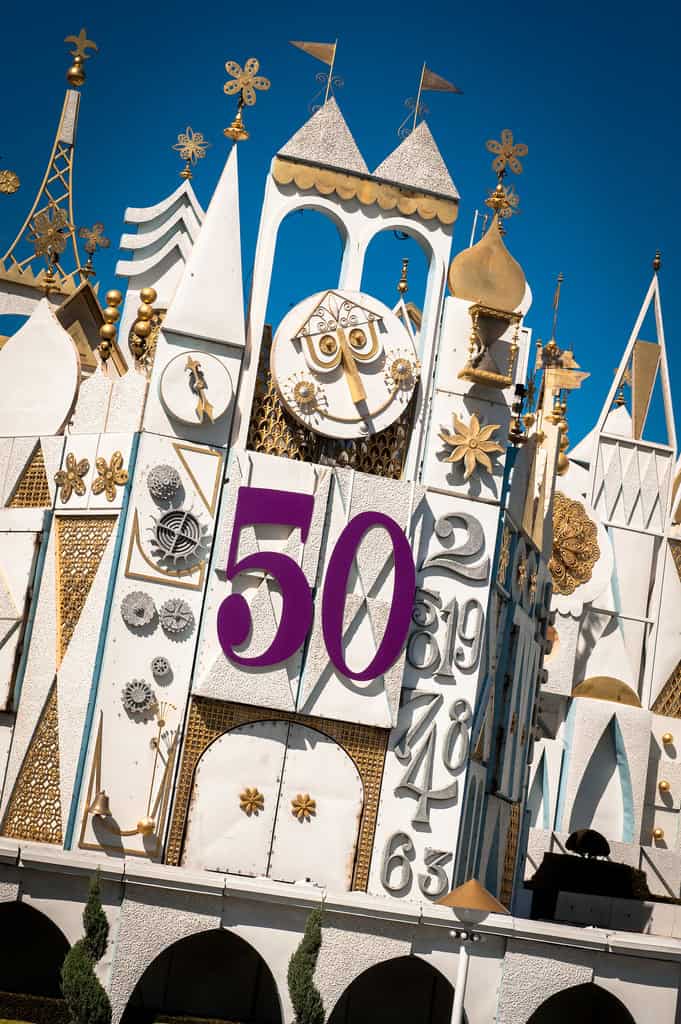 It's a Small World. Photo credit: Josh Hallett @hyku
4. Walt's Bench: The authenticity and originality of Disneyland was definitely not lost on me. We were sure to watch "Saving Mr. Banks" before our trip and I was thrilled to be where the magic began. When I heard that the park bench Walt Disney sat on while he dreamed of the entire concept of Disneyland was preserved and on display in the park, I had to see it myself. Head to the Opera House directly to the right after you enter the park, before you head down Main Street, and you will find the bench waiting for you. The signs and other memorabilia there make it worth 5 minutes of your time for sure.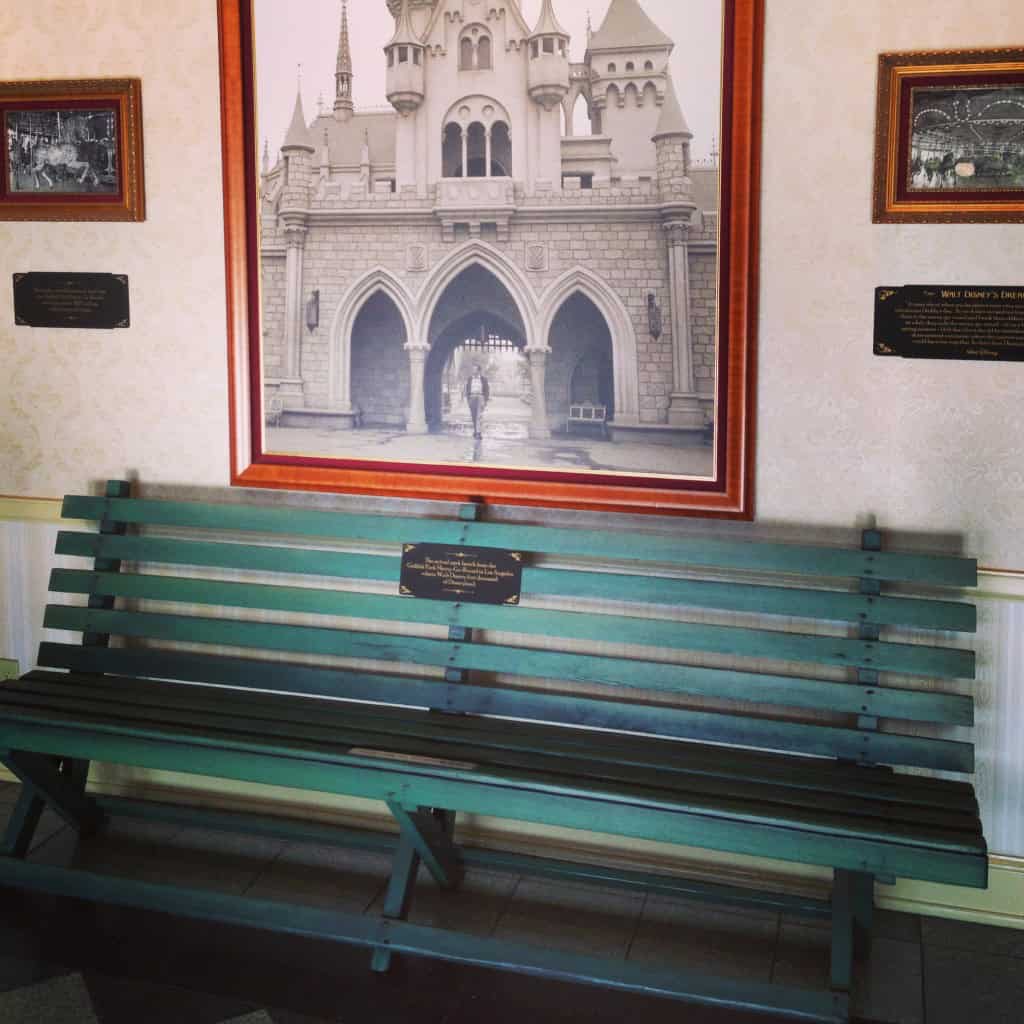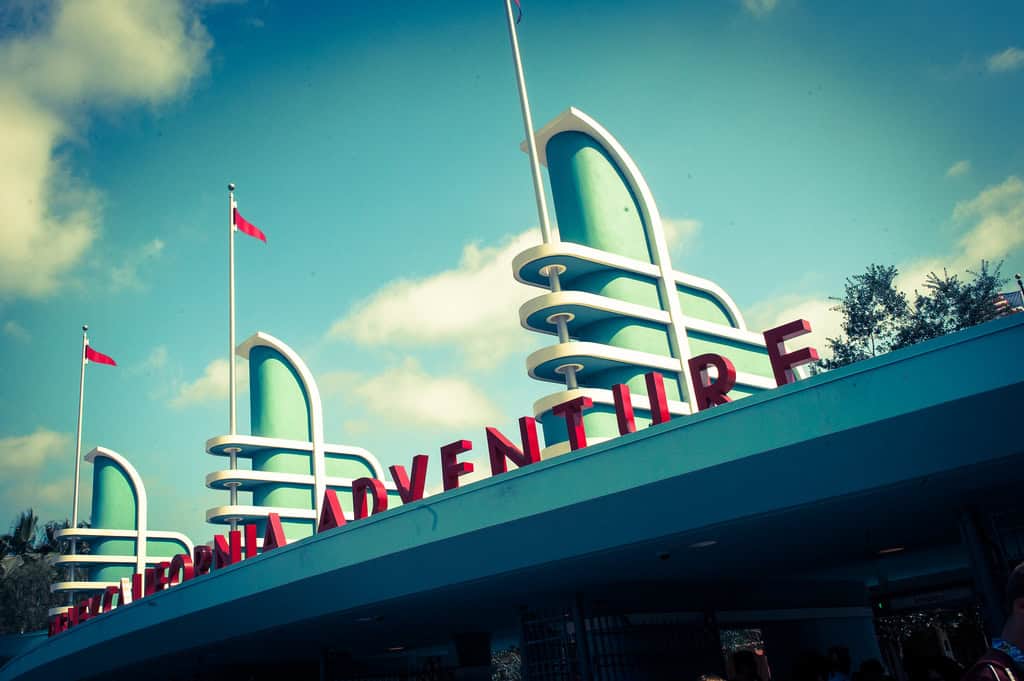 California Adventure. Photo credit: Josh Hallett @hyku
5. CarsLand: A trip to California Adventure is absolutely worth your time even if all you visit is CarsLand. I confess that as a mom to 2 young girls, "Cars" has not been on our must-see rotation. We watched it before the trip so my girls would appreciate this area of the park more and I am SO glad we did. Walking into Radiator Springs feels like you are walking into the movie itself. The attention to detail is absolutely remarkable.
The mountain range could honestly be a whole bullet point on this list itself. The sculpture, the painting and colors, they feel real. Truly one of the most magnificent Disney creations I've witnessed in a very long time.
I could also dedicate an entire bullet point to the Radiator Springs Racers ride. We rode it 4 times in 2 days, both at night and during daylight hours which I highly recommend. If you could only choose one time of day, I'd pick the night for sure.
This section of the park has absolutely sparked a newfound love of the Cars characters for my girls. We came home with a die cast Mater and Lighting McQueen and they are the favorite of our souvenirs. I can't even imagine how existing Cars fanatics would adore a visit to this area.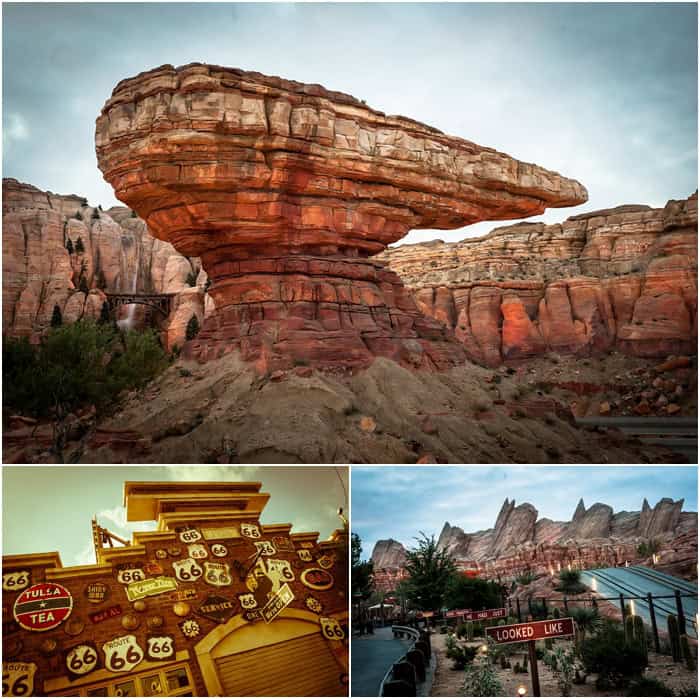 CarsLand & Radiator Springs. Photo credit: Josh Hallett @hyku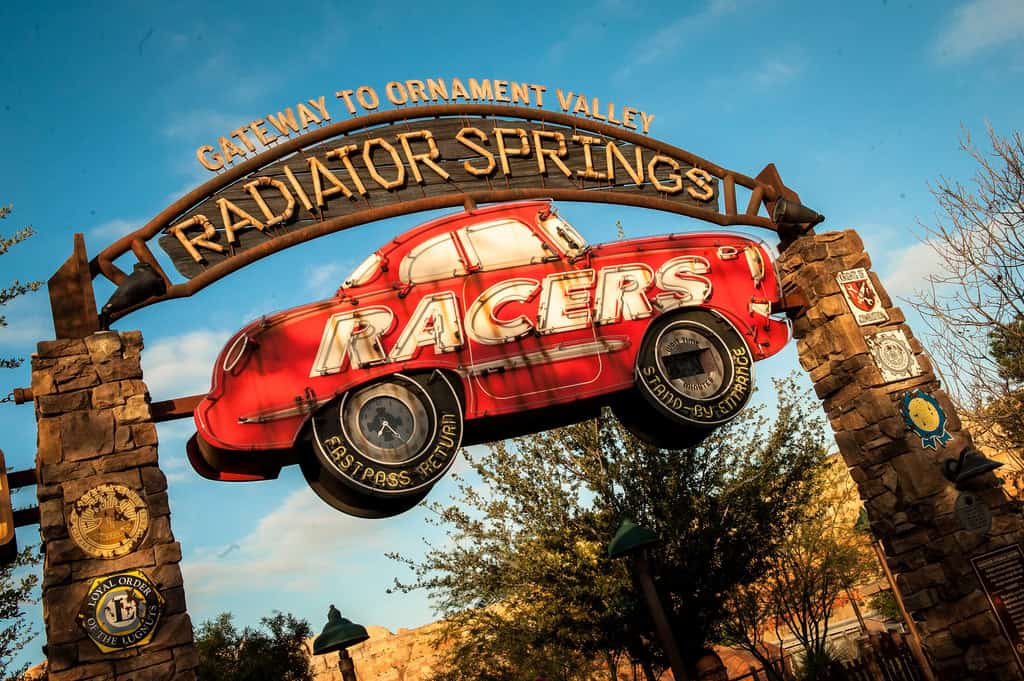 Radiator Springs Racers. Photo credit: Josh Hallett @hyku
6. Toon Town: This is one of the most adorable sections of Disneyland in my opinion. Here you'll find all the Mickey & the Gang houses. You can tour each one and they are just filled with the personality of the home owner. My girls loved Donald's boat best of all and we all got a kick out of Chip and Dale's treehouse. There is nothing like this in Florida so we had a wonderful time exploring it together.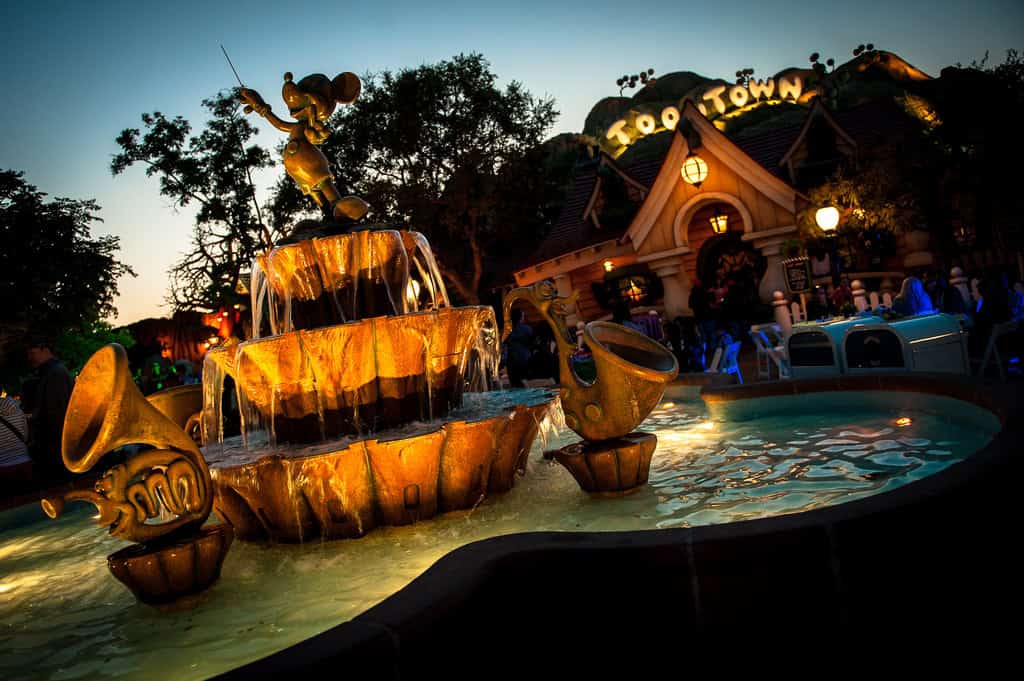 Toon Town at Night. Photo credit: Josh Hallett @hyku
7. Monster's Inc. Mike and Sulley to the Rescue!: Monster's Inc and Monster's University are two of our favorite Pixar movies. We were thrilled to discover an entire ride dedicated to them in California Adventure. The whole family really enjoyed this tour of Monstropolis. The very best section was the peek into the door warehouse featured in Monster's Inc.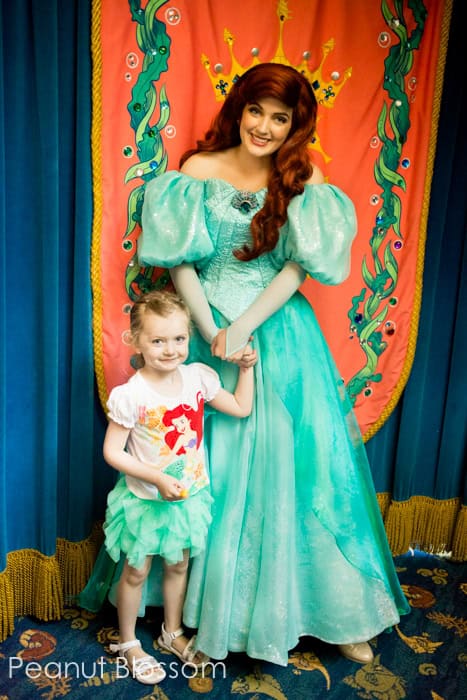 8. Ariel's Grotto: I have a full review of our breakfast with the princesses at Ariel's Grotto planned but it absolutely earned it's spot on this list. Located in California Adventure, the restaurant is beautiful. Lots of natural light which makes for great pictures with the princesses, and just a lovely ambiance all around.
9. Disney's Aladdin- A Musical Spectacular: Somehow I completely missed the fact that California Adventure hosts a 45-minute Broadway-style musical for several performances each day. It was a full blown theater experience included with the price of our passes! I could not believe the scenery, costumes, special effects. This is not just a simple "live show," it is something I would have paid to see if it came to our local theater. We caught a showing on a last-minute whim and I am SO glad we didn't miss out! I can't wait for Aladdin to be released from the vault so I can share the movie with the girls.
10. World of Color: Last but definitely not least, one of the most spectacular and unique things we experienced in California was the evening performance of World of Color in California Adventure. This Vegas-style water show incorporates lighting, special effects, music, and movie clips for an experience unlike anything else. Our girls were still struggling with the time change and had trouble staying awake for it. Be sure to carve out time in your schedule and make sure everyone is well rested to enjoy it!