10 Essential Homeschool Accessories
These homeschool tools and accessories will make day to day learning with your kids so much more fun.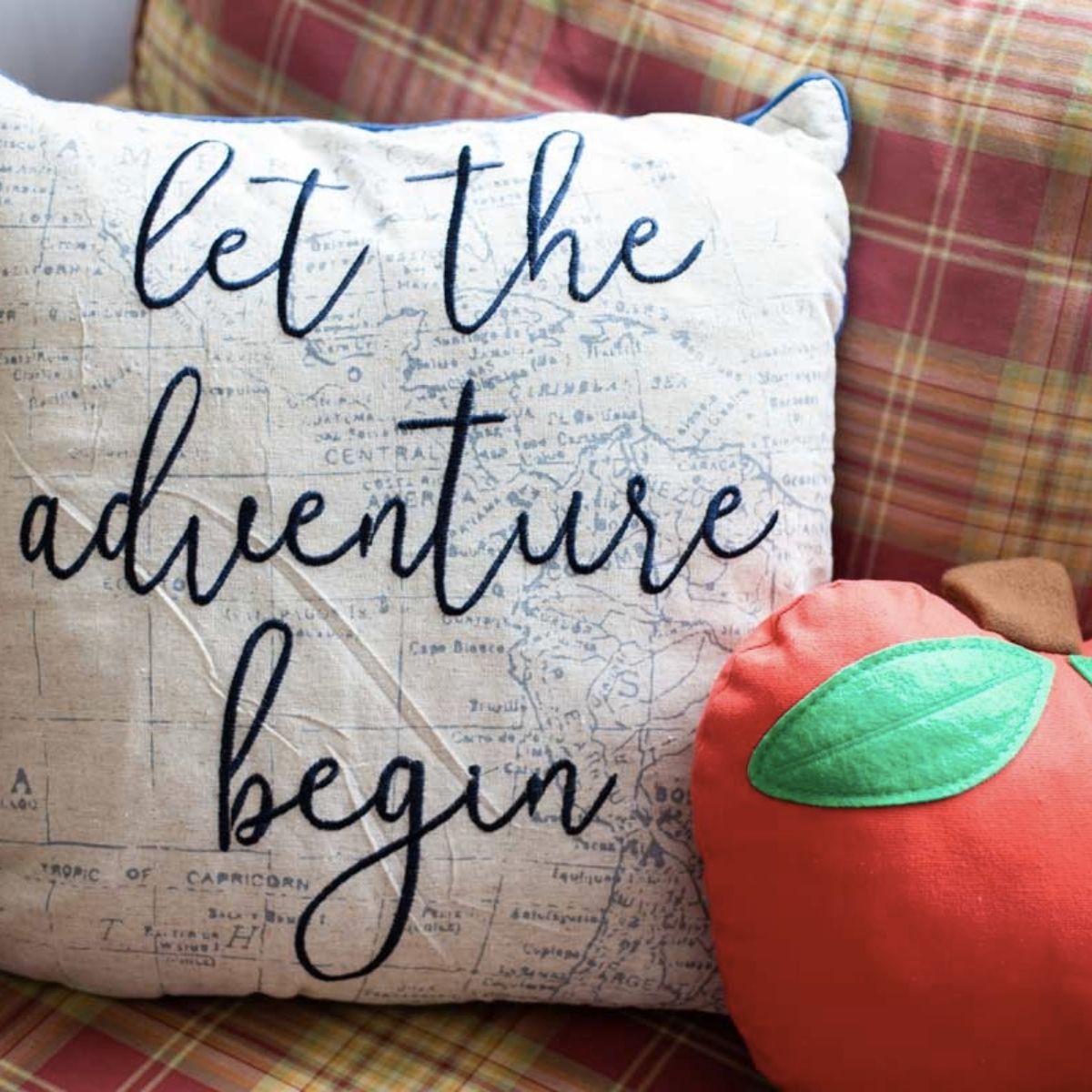 You really don't need much when you get started homeschooling. The list of essentials is fairly short and basic.
But, one of the greatest joys of homeschooling is making the time spent with your children feel extra-special. Most parents choose to homeschool so they can connect with their kids, not so they can just "get through" the days.
Once your homeschool is up and running, you may be looking for a few extra special ideas to make your time together even more enriching.
As a new homeschool mom, I was very concerned with ensuring my daughter didn't feel like homeschool was a lesser experience than a traditional public school classroom. I shouldn't have worried so much. The newfound freedom and daily adventures would have been plenty of positive change for my daughter.
However, there were definitely a few things that have made our time together at home extra memorable.
Jump to:
My Favorite Homeschool Accessories
These items are some of my very favorite things I've spent money on over our first year homeschooling. You don't need all of them all at once, but as your budget allows, they are definitely worth the investment.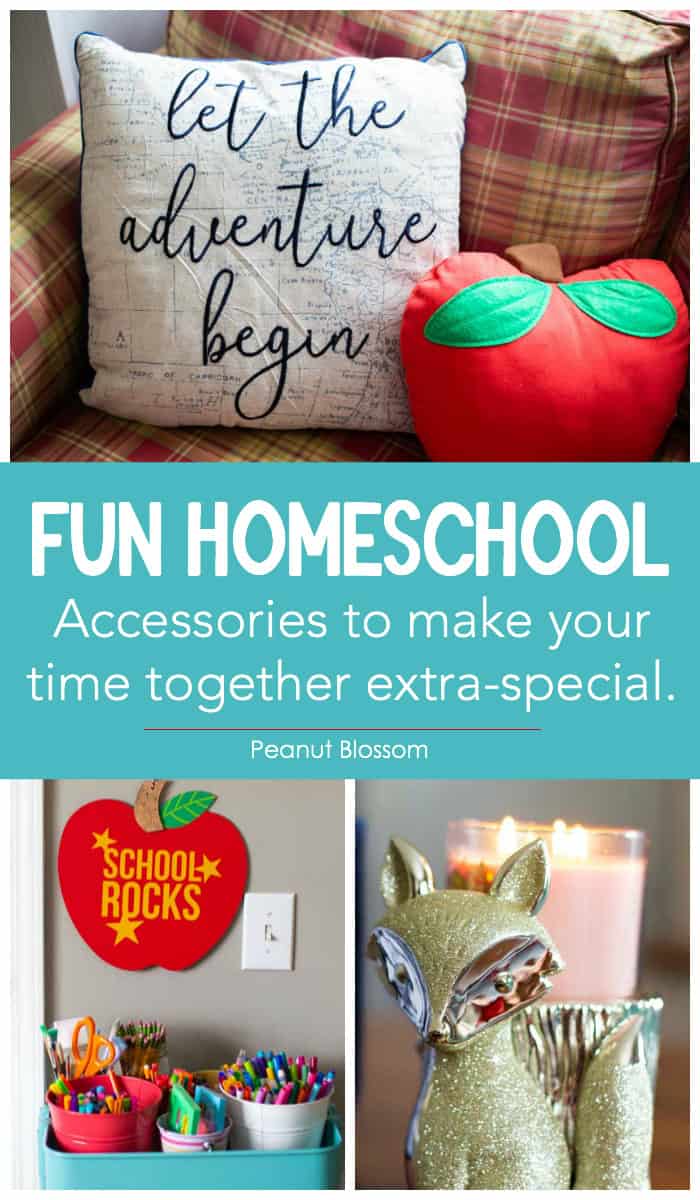 1. Morning Time Basket
Before I homeschooled, I had no idea what a "morning basket" was. Pam Barnhill introduced the concept during one of her sessions at the Great Homeschool Convention and I was immediately intrigued.
Simply put, the idea is that you spend a few minutes every morning sharing things that are beautiful and meaningful with your kids. You keep the materials you need in a basket so they are easy to grab and then put back away when you're done.
What goes into the morning basket can change by the seasons, ages of your kids, interests you share. The list of what could be included is a mile long but the whole point is to start your day with something pleasant that both of you enjoy and look forward to.
I think the tradition of a morning basket is one of the most incredible parts of homeschool. As soon as I heard about it, I knew I wanted to try it but I was immediately overwhelmed by the too-many possibilities.
Pam has built an incredible resource over at her Your Morning Basket site. For just $15 a month, she does ALL the morning basket planning work for you.
You get access to LIVE events featuring amazing teachers including access to replay videos in case you miss the live stream.
She includes Monthly Morning Time Bites with printable work, audio files, and monthly celebration ideas to take advantage of each season.
You also get access to her Morning Time hub that refreshes on the 26th of each month. You will NEVER have to wonder what you're doing for morning time again!
Check out Pam's morning time subscription right here.
2. Lindsay Letters Wall Calendar
I'm not super crafty but I wanted Little Pea to have the big class room wall calendar like at school. Rather than hand-making my own every month, I ordered a whiteboard version from Lindsay Letters.
We update it every month and I add hand-drawn doodles so it looks seasonal and festive. Every morning, Little Pea tells me the date and day of the week and what we're doing for the day according to the calendar.
The calendar is a bit pricey but you are supporting an amazing family going through a really rough time when you purchase from their shop. We got this calendar and a set of finetip wet-erase markers to use on it. I'll be using it long after homeschooling is finished. The quality is outstanding.
3. Premium Subscription to Read Aloud Revival
I am an enormous fan of Sarah Mackenzie's Read Aloud Revival. Every month she chooses a book and then interviews the author or illustrator. Kids can submit questions and then watch live as Sarah does the interview.
In order to see the interviews, you need to be a Premium Subscriber. It is a recurring monthly fee that you can cancel at any time if you find you're not using it.
I originally thought the videos would be great for my daughter to watch independently while I got some work done. Unfortunately for me, every single time they play I find myself attention absolutely piqued with the audio and I end up watching right along with her and abandoning my work!
4. Laminator
This is the supply I never knew I needed until I had one. I've found so many fun things to do with it for homeschooling. Essential? No. Fun? Yes.
We make reusable wipe-off activities with it frequently. I got this affordable one with these budget-friendly laminating sheets.
5. A Mini Flag
Yes, we say the pledge of allegiance in our homeschool. Our little flag travels around the house with us depending on where we are learning for the day.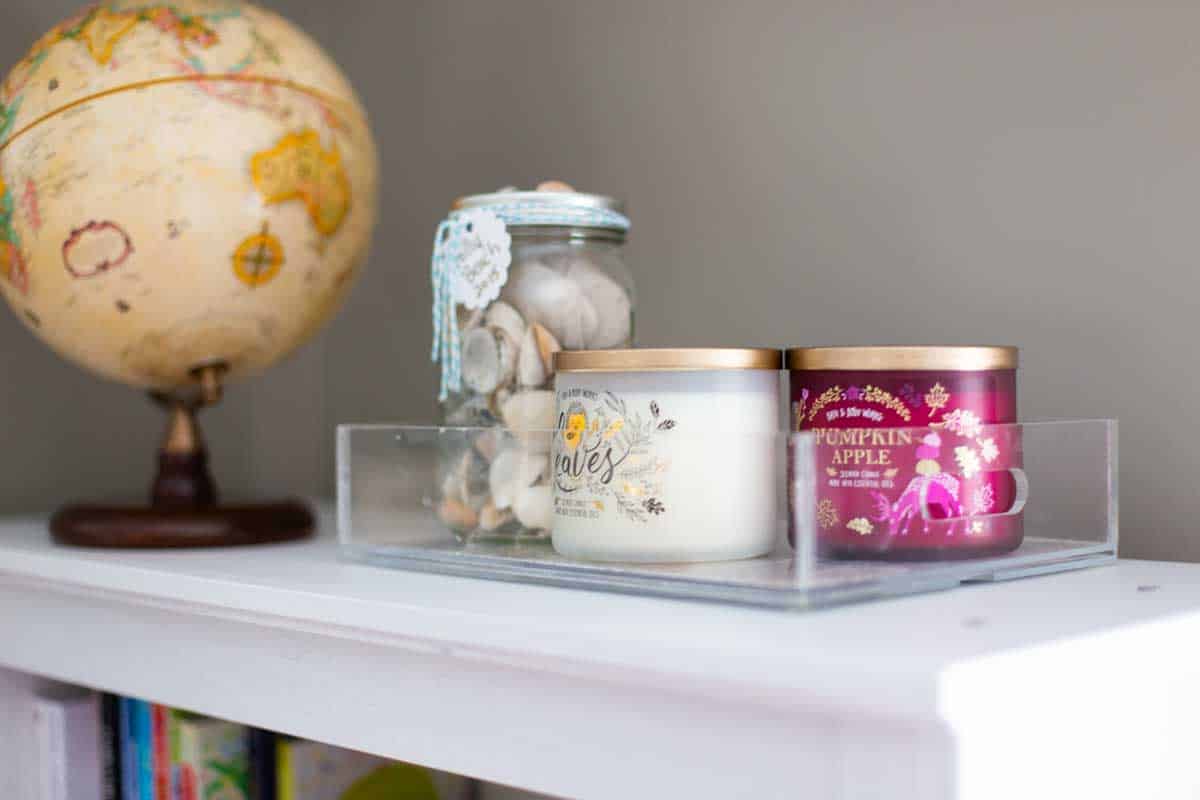 6. A Globe
We reference our globe several times a week. Any time we read a story, we'll look up where the characters live or where they are from on the globe. It's a great way to incorporate geography into the day and my daughter is getting more and more familiar with locations as we use it.
7. A "Candle of Knowledge"
This funny nickname was an accidental joke. I wanted to give our homeschool days a special feeling. We start our morning by lighting the candle and then saying a simple prayer.
The candle stays lit while we do our curriculum and then Little Pea gets to blow it out when we're done. It is a very simple way to add tradition to our schooling. We just picked our favorite scents from Bath & Body Works and rotate them for the season.
I popped our candle onto a crazy, glittery fox candle stand. I figured foxes are clever so he made a fun little mascot for our space.
8. A Lapdesk
You'll start your year with the best of intentions to learn in one specific spot but by the end of the year I guarantee your student will be doing "school" in random places all throughout the house. This padded lap desk with pencil slots and elastic paper holders has allowed us to move school to comfier places on a whim.
9. Ticket to Ride
Board games are essential for homeschooling. The list of my favorites is long and I'll share them in another post. But if I could only pick one, I would choose Ticket to Ride: My First Journey. It teaches strategy, geography, and planning in a way that has been so effective on my daughter who struggles with attention. Once she mastered the game, her confidence soared.
10. Candy Corn
This item is mostly tongue in cheek but if you're teaching a 3rd or 4th grader, I would dare to say that candy corn is essential for teaching skip counting. "Candy corn math" was by far her favorite lesson of the entire year. Ha!
I kept a large ziptop bag of it in the classroom for her to use when practicing multiplication for most of the fall.