Beach photos are some of the best shots to capture during your family vacation. Don't worry about bringing your DSLR to the beach with these handy tips for keeping the camera body and lenses clean despite all the sand and seaspray.
Taking pictures of my kids at the beach is one of my very favorite vacation pastimes. We are lucky enough to live a 3 hour drive from the ocean and have made at least one trip to the shore every summer since we moved here. I quickly learned just how tricky it can be to capture family photos at the beach -- so much LIGHT, so much reflection, and all that water and sand just waiting to destroy your gear.
I've already posted some of my favorite tricks for capturing gorgeous beach photos. You can read 29 tips for beach photography here and 20 fun photo prompts for kids at the beach here. But the question I've gotten the most often this year is:
How do you keep your camera clean at the beach?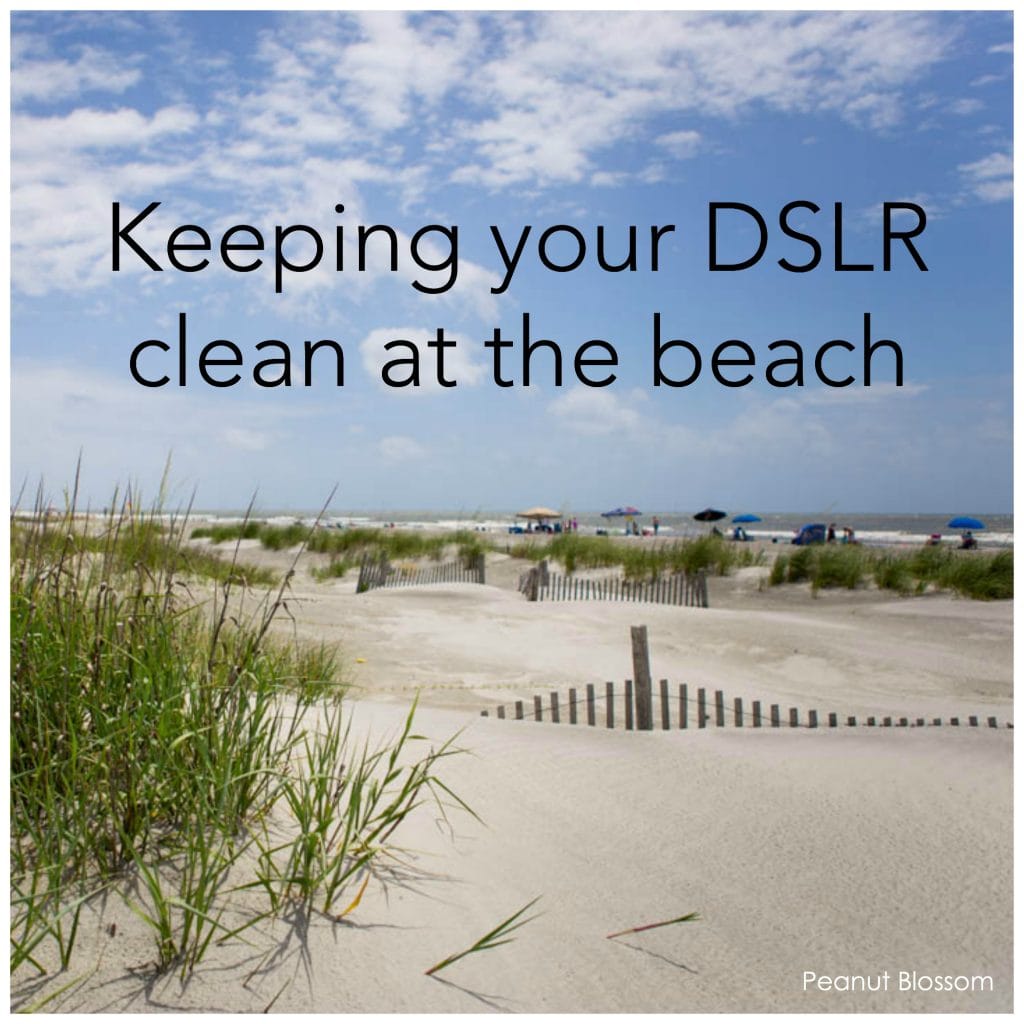 Use somebody else's gear!
My favorite tip for keeping my camera clean is to not even bring it! I've used BorrowLenses.com to rent everything from camera bodies to lenses for trips to the beach and Disney. For our most recent trip I rented a Canon 16 - 35mm lens (super wide angle) and a Canon 135mm (telephoto prime). For around $150 I got to borrow both lenses for 7 days which included shipment both ways and insurance in case anything happened to it while I used it at the beach. Had I purchased them brand new, I would have spent over $2000. It takes a lot of renting for to catch up with that price and I don't have to worry carrying insurance policies on the gear. If you sign up for their email, they do periodic sales during slow times, too.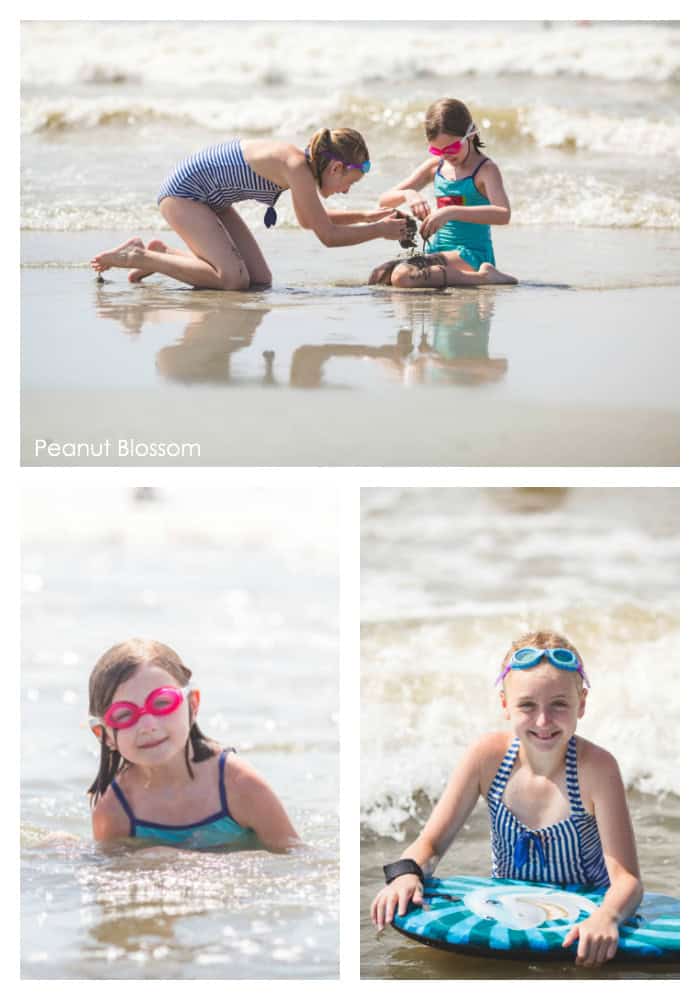 That Canon 135mm also turned into my new favorite lens during this trip. I loved that I could stand far away from my kids in the water (keeping my gear perfectly dry and out of harm's way) and still capture gorgeous close-up photos. I know it will also make an amazing food photography lens for a major project I have in the works, so I was able to justify purchasing it for myself this week.
Don't change your lens:
Decide what you plan to use for the outing and stick with it the entire time you're at the beach. Even if you can't see it, sand particles get caught in the wind and could easily get inside the body of your camera when it is open to change the lens. Keep things closed up and you stand a much better chance of keeping the sand out.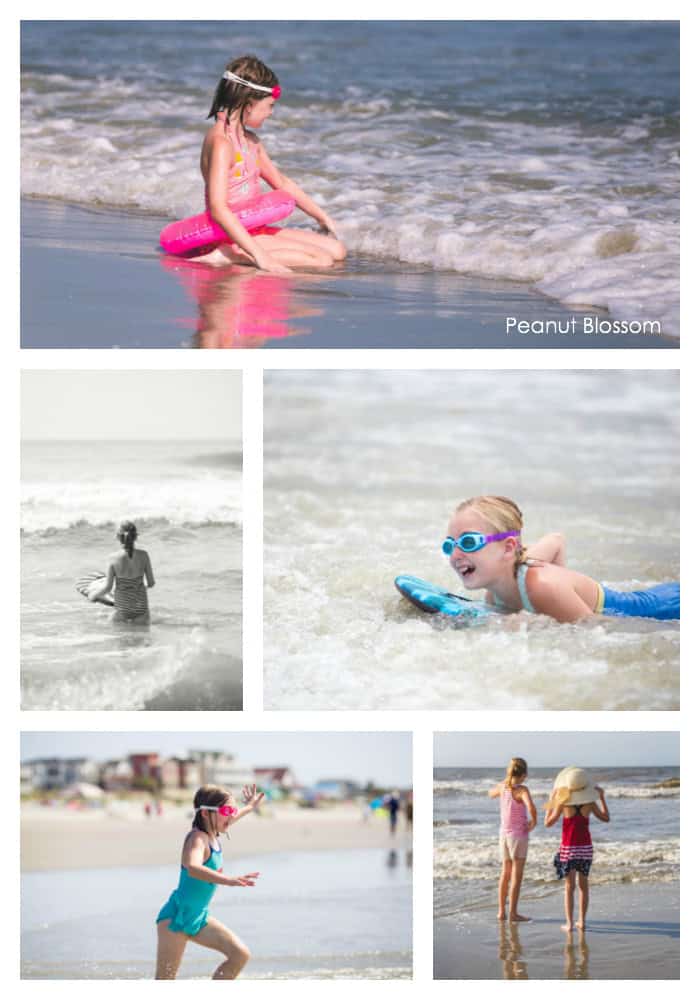 Have a separate bag for your camera:
I carry a separate zipped top tote bag for my DSLR to help keep my camera away from the sunblock, flip flops, and kid gear our other stuff we carry. When the kids are grabbing for their goggles, sand is sure to get inside the bag. Everyone knows my bag is not to be touched. I prefer not to take a camera bag to the beach because I don't want to raise a red flag for passersby that something valuable is inside. So, I go more casual with a Vera Bradley bag or sturdy zipped tote. If you don't want to carry a separate bag, consider getting a zipped pouch to keep the camera covered and protected from all the other beach stuff. I love this large slightly padded makeup bag for my DSLR with a short lens like the 50mm. 
The very best $7 you'll ever spend for your DSLR. This two-ended tool has a bristle brush on one side and a flat felt cleaner on the other. The brush is perfect for cleaning down your camera while at the beach but especially for brushing it once you're back at the hotel or beach house before you change your lens. Wipe down the entire camera body, every nook and cranny, paying extra attention to the connection area around the lens.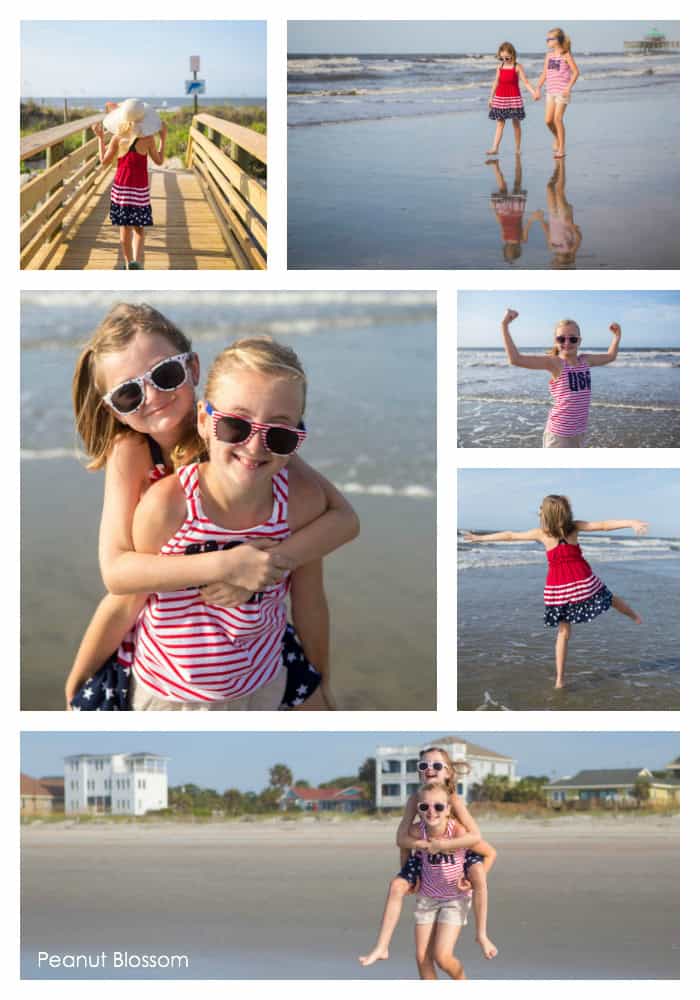 Try a wet bag:
My friend Carey recommended this amazing water bag for DSLRs earlier this summer. You place your camera inside, seal the bag, roll it up and secure it with velcro. I wouldn't trust it to purposely submerge your camera under water, but I used it quite successfully standing in the ocean near the kids. I loved that I didn't have to worry about dropping the camera in the water or being hit by a big wave. My camera stayed totally dry and sand-free. The downside is that it can be a little difficult to use. Changing settings wasn't easy and I'm not certain I got a perfect fit for the lens I had chosen to use that day. I think with a little more practice, it will end up being something I really turn to a lot more for future trips. Get your own wet bag here.
This only applies to Canon owners of professional level camera bodies (7D/6D or 5D, etc.), but I think I'm going to finally sign up for it this year. You calculate the value of your gear based on a points system and if you own 20 points worth of eligible Canon products, you can qualify for the Gold level professional services package which includes cleaning and maintenance of 5 pieces of gear (a camera body and 4 lenses or 5 lenses, for example.) I've taken my camera body to the beach many times and it is still working great, but because it was a solid investment I want to make sure it is all polished up and ready. You can read more about CPS here.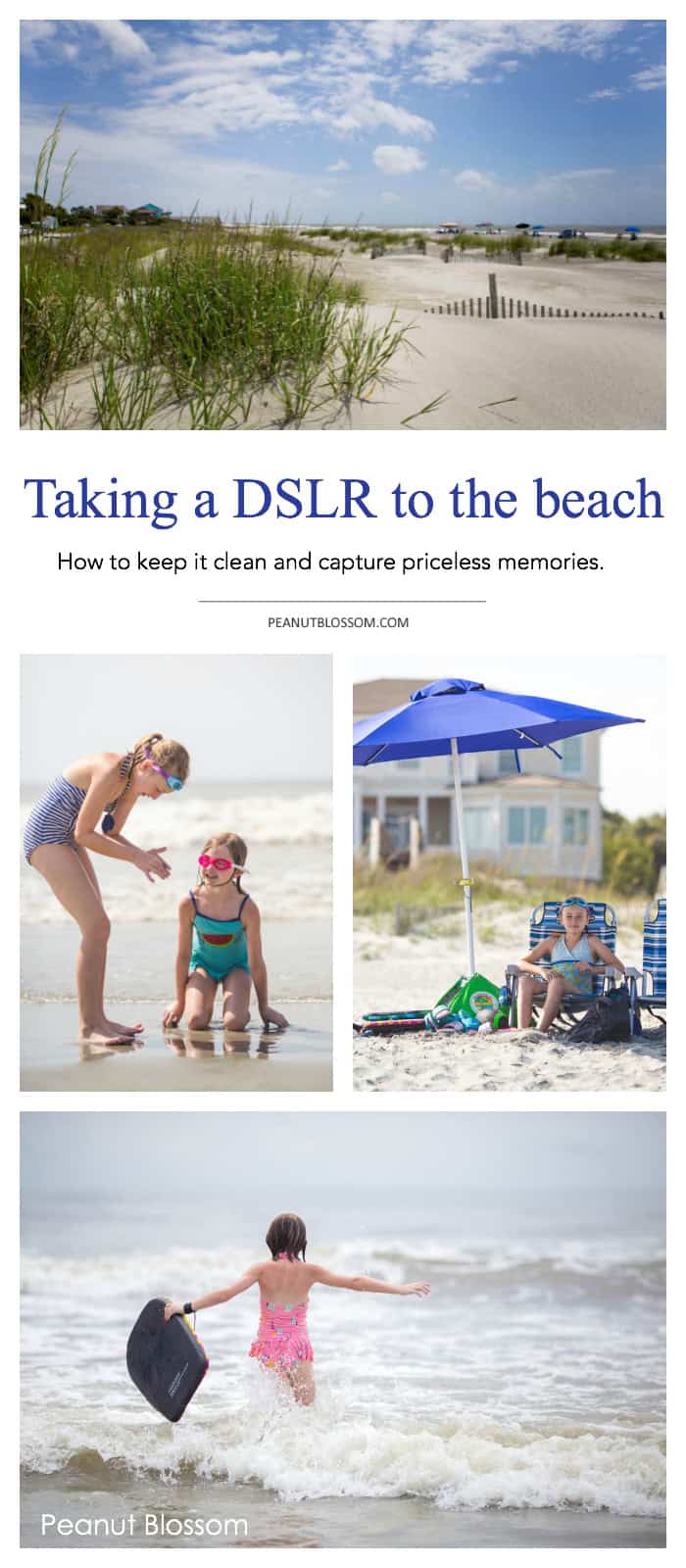 My final thoughts on taking a DSLR to the beach:
The pictures you will potentially take of your family are truly priceless and worth the risk to the gear. My camera is 4 years old and has many a scratch to the body but works like a charm. I plan to get every ounce of use out of it. Shoot smart and be considerate of keeping the camera clean, but cameras can be repaired and/or cleaned. On the other hand, the moments with your kids cannot be replicated.
Family Beach Photo Ideas
Capturing family photos at the beach has become my favorite summer pass time. If you want more tips and tricks, you won't want to miss these helpful posts.