If you want to plan a romantic anniversary trip but can't find a babysitter, that's no reason to just stay home. Bring your kids along and plan a fun family trip with a romantic anniversary vibe.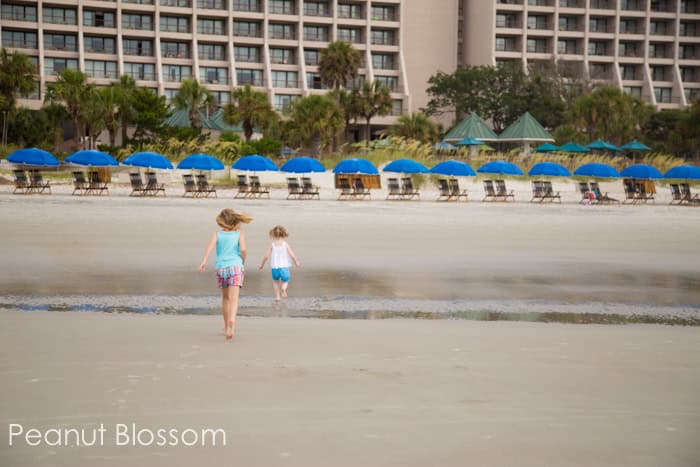 Handyman Tim and I celebrated 12 years of wedded bliss over the weekend. It was slightly tortuous knowing just how close to so many amazing vacation destinations we now live and yet not having access to a babysitter for the girls. So faced with the decision to stay home or take them along, we made last-minute plans to head out on a new hybrid adventure: The Romantic Family Vacation.
12 years. That may be a drop in the bucket to some, but for us it is a milestone we are proud of. We are entering those marriage years where it will be all too easy to put the kids first at every turn. Tim and I both want to make sure that we are focusing on our relationship and that means making dates happen even if they are far too infrequent. So the choice to take the kids along in order to ensure we had an anniversary celebration? Exactly the right way to go.
The question for me was just "How?!" How can you make a trip with kids also romantic? Here's what we learned: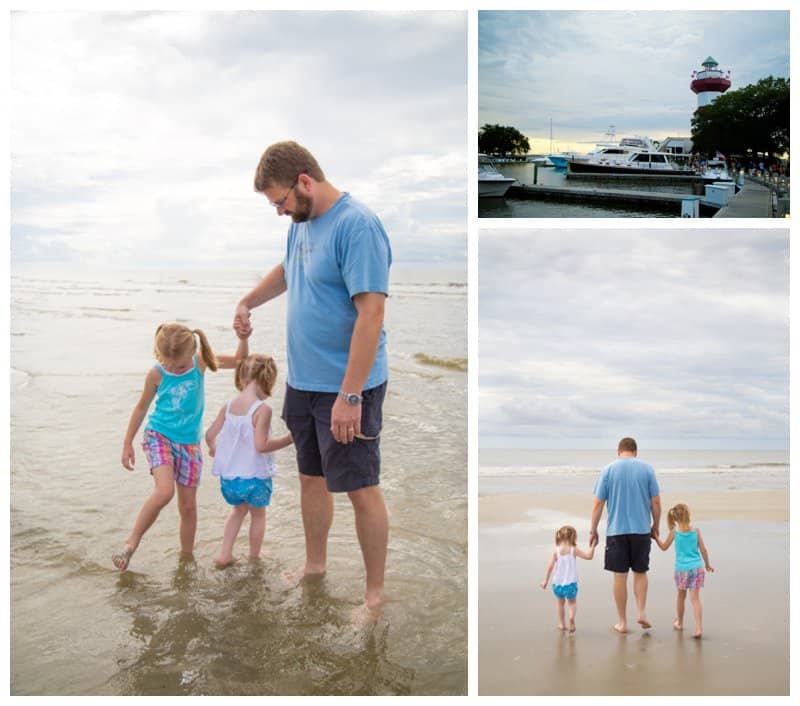 1. Choose a Romantic Destination
It's all about the atmosphere.
We decided to head to Hilton Head Island so our kids could experience the beach and the ocean for the very first time.
The sea, the sand, the boats, the sky, everything about our environment screamed "Give this girl a pina colada!" and reminded me so much of our honeymoon.
Any beachy destination would work for us and I've got my eye on several Florida destinations for our next adventures.
There are so many romantic things to do in Siesta Key, for example.
2. Take Turns with the Kids
I know I'm not alone when I say I think there are few things sexier than watching your husband be gentle and engaged with his children.
I was more than happy to take a step back and watch Tim spend these precious moments with the girls.
I took my turn and stepped back and just observed him playing with them, sometimes from the comfort of a beach chair!
It gave me a moment to breathe and relax and allowed me to see the joy of the kids. Tim then took his turn lounging while I spent time in the hotel pool with the girls.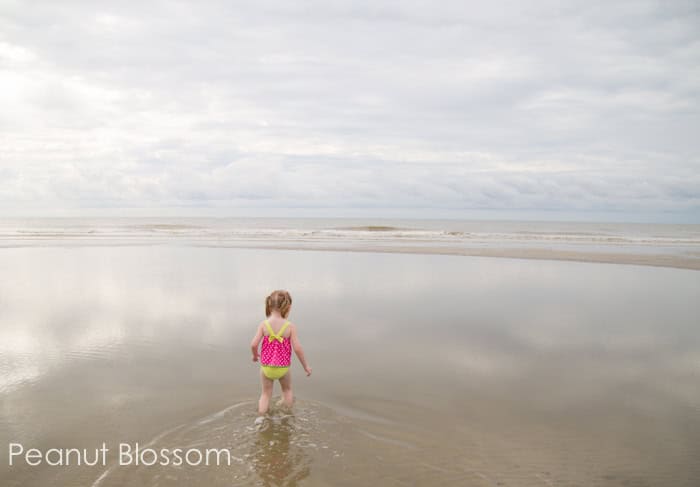 3. Parents First!
Let's be honest, most family vacations put the kids' needs & wants first.
If your goal is a romantic getaway, it's ok to be a little bit selfish! Which activities are important to you?
We wanted to walk the beach, have restful naps, reading time, and a nice dinner out to celebrate.
We made sure those things were higher on the activity list than normal kid amusements.
Our girls were a little disappointed we didn't rush straight back to building sand castles but they understood we were taking turns to keep everyone happy.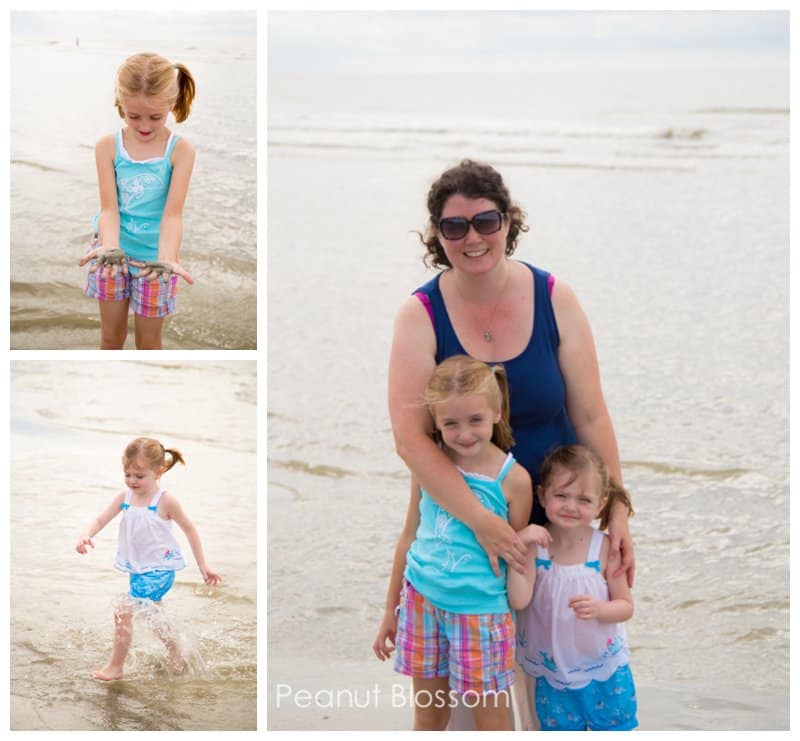 4. Capture the Moments
Take pictures of all different combinations of the family. Be sure that mom gets in there once in a while too!
This was my anniversary trip too, I wanted to be sure my presence was documented! We even had the Peanut take a photo of just Tim and I (but the wind didn't cooperate.)
Have you ever tried a romantic getaway as a family? Were you successful? Any tips you'd like to share in the comments below?