3 Ways to Save Money on a Family Vacation in Chicago
Knowing how long we have to balance our spending to make our epic family summer road trip happen, I planned our trip so that we could spend where we needed and save wherever else possible.
Our first major stop landed us in Chicago to visit my sister at her downtown apartment.
I remembered that Chicago can be a ridiculously expensive place to visit so I spent a fair amount of trip-planning time figuring out how to save money on a family vacation in Chicago.
Save money on room & transportation in Chicago:
We were lucky enough to be able to stay right downtown with my sister at her place, but parking for our car still cost $33/night at her apartment. We parked the car for the duration of our stay and then relied on other transportation while we were there.
My sister is a pro at the public transit bus. We used that for several excursions before we did the math and figured out that it was actually often cheaper to use an Uber car than to take the bus! If you have fewer than 4 people that may not be the case, but as 2 adults and 2 kids the private Uber was cheaper than the bus tickets and saved us a ton of walking.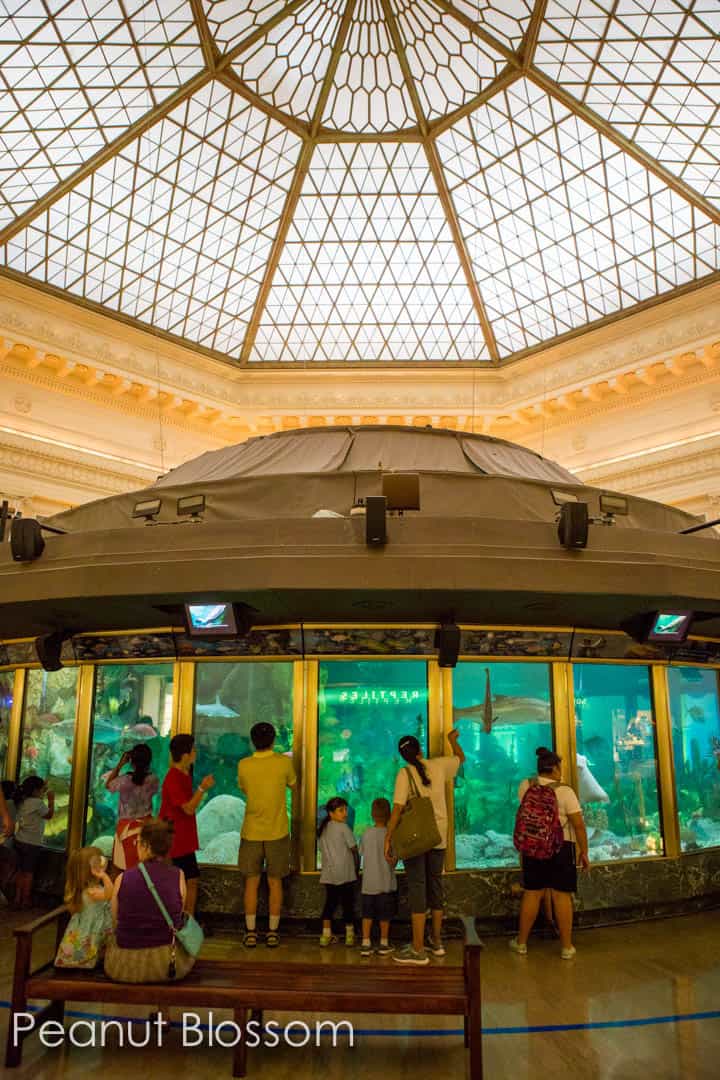 Save money on family vacation in Chicago:
I knew most of our family vacation costs would be spent in entertaining the kids and showing them the museums and attractions I was most excited to share. The major highlights of our trip that I didn't want to miss included:
Shedd Aquarium
Navy Pier
Art Institute
Millennium Park
Skydeck Chicago (the top of the Willis Tower, formerly known as the Sears Tower.)
Step 1: Check Reciprocity
With our list in mind, I tried to figure out the best way to manage the costs. My first step was to check the reciprocity relationships with all the current zoo/museum memberships we have back at home in Charlotte.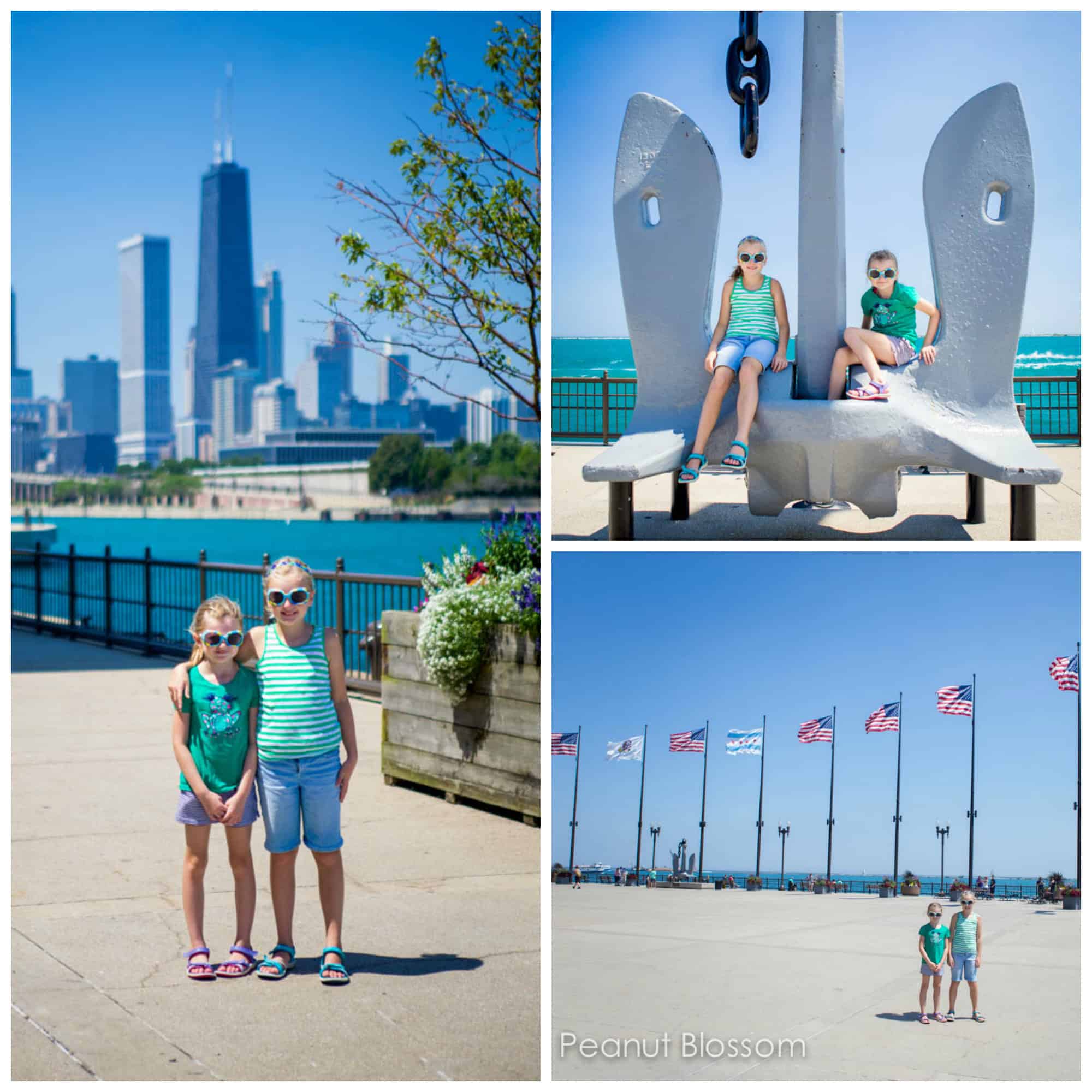 Since we have a membership to Discovery Place in Charlotte, we were granted free access to the Field Museum in Chicago. That wasn't on my top list of things to see, but I kept it as a solid Plan B in case we wanted another option during the trip. Unfortunately, the Shedd doesn't have a reciprocity agreement with anything we already belonged to, so that didn't work for us this time. You should definitely check with your passes though because you might end up being luckier than I was!

Step 2: Pad your schedule with these 4 free attractions for families in Chicago
Navy Pier has plenty of places for you to spend money (restaurants, shopping, rides, etc.) but can easily be a completely free experience. We walked down to the edge of the pier and enjoyed watching the boats on the water. It offers a lovely view of the city skyline as well.
The Art Institute holds excellent memories for me but I knew we were short on time and that my girls aren't quite ready to appreciate it. We still swung by the front for a photo op with the fantastic lions that guard the entrance.
Millenium Park, home of the bean, is an easy walk from the Art Institute and is a lovely spot to enjoy outdoor Chicago. Stop and get a selfie with the Chicago skyline in the background using the shiny surface of the famous landmark.
My sister introduced us to a new spot, Maggie Daley Park. This enormous playground close to Lake Michigan is a perfect place to let the kids run and get their wiggles out. Fantastic themed playgrounds feature a rope bridge playhouse, a sea themed area with a giant ship and water spraying dolphin, and plenty of slides. You can even try out rock wall climbing in the summer or ice skating in the winter. My girls loved it so much, we had to visit it twice before leaving Chicago.
Step 3: Consider a CityPASS
Depending on what you plan to visit, pre-purchasing a CityPASS for your family can save you 53% or more on museum admissions. For our particular visit and limited time, the pass didn't make sense for us but if we had stayed even one more day I would definitely have considered it.
The CityPASS for Chicago includes admission to:
Shedd Aquarium, VIP entry
SkyDeck Chicago, fast pass
The Field Museum, VIP entry
Museum of Science and Industry, VIP entry
And your choice of the Adler Planetarium, VIP entry or the Art Institute of Chicago fast pass
At the time of writing this, you'd save $82 for each adult in your party using a CityPASS over buying individual tickets at each of the locations listed on the pass. The greatest savings comes if you plan to see the SkyDeck along with at least 2 other attractions from the list.
I think of all the things we did in Chicago during our brief visit, the moments that were most memorable included:
Petting the stingrays at the Shedd (completely worth the additional cost to your ticket!)
Watching my girls whirl down the slides at Maggie Daley (Totally free!)
Enjoying ice cream at Navy Pier (Almost free.)
Swimming at my sister's apartment (Free!)
It just goes to show that traveling with your kids doesn't have to include every single expensive thing available in the city. Balance seeing what you can afford with plenty of the free options and you're in store for a fantastic visit to Chicago.