Take advantage of free parking at Discovery Place and plan a super-quick visit with the kids.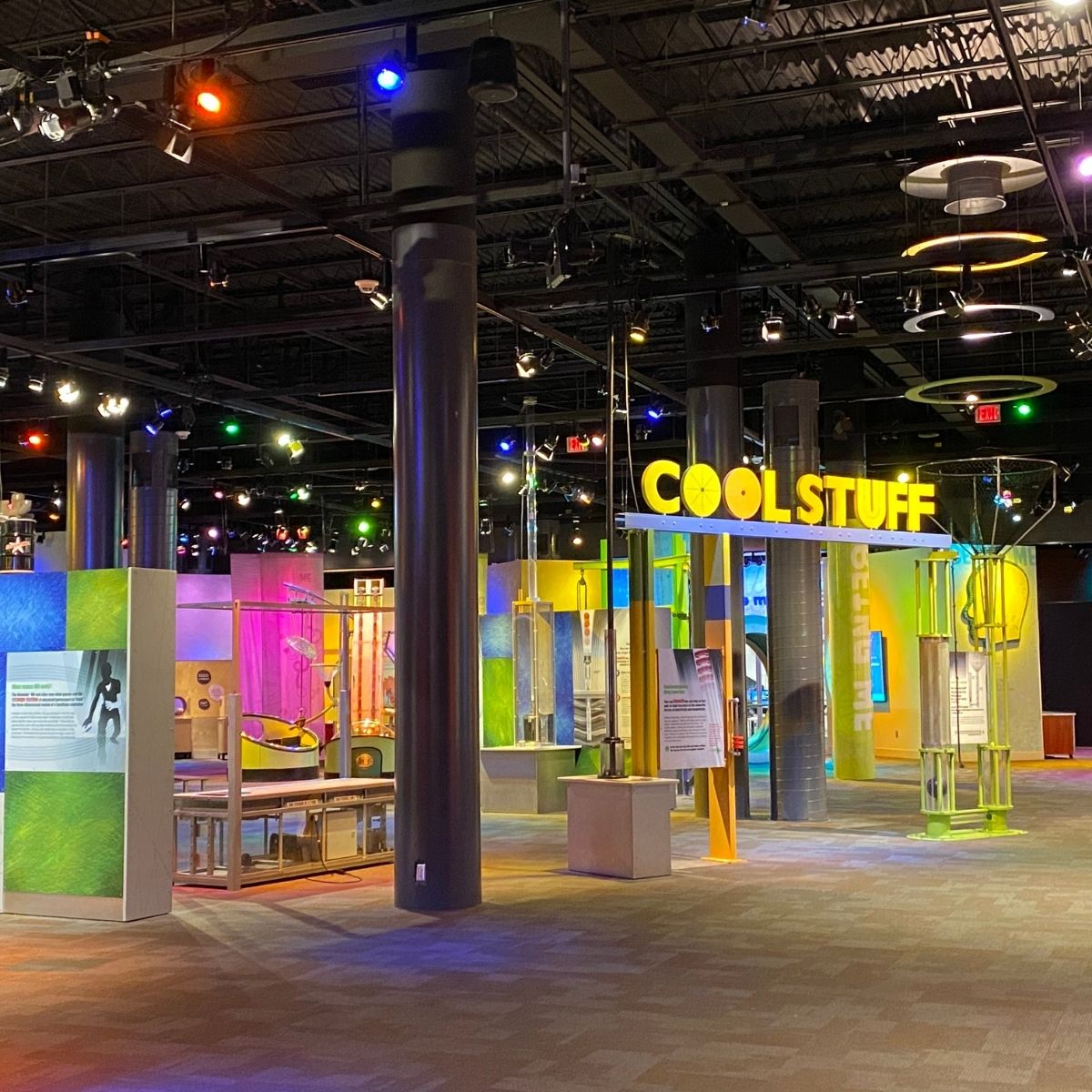 Discovery Place Science has been one of our favorite family things to do in Charlotte for years. When we started our homeschool adventure last fall, I immediately signed up for an annual membership with visions of frequent visits to the museum.
Then life got busy and I confess we haven't made the time to go all the way uptown since August! Though our annual membership saves the entrance fee, it doesn't cover parking.
We were invited by friends to join them for a day at Discovery Place today but an appointment at 11:30 am prevented an all-day visit. I decided that flexibility to drop plans and do spur-of-the-moment adventures is the biggest perk of homeschooling and we haven't taken nearly enough advantage of that yet.
I threw my normal caution to the wind and agreed to meet them right at open and just enjoy whatever we could see in an hour and a half before leaving to get back for our appointment.
After all, we're members, so it would just be the parking fee, right??
How much does it cost to park at Discovery Place?:
As we checked in at the welcome desk, I discovered that parking at the official Discovery Place Science parking ramp is FREE for a 59 minute visit.
The staff member stressed that very specific time: 59 minutes for free parking. Even just one minute longer and you will pay full price.
For members, parking costs $8 for the day.
For non-members, parking costs $12 for the day.
I realized I've been doing our Discovery Place visits all wrong. Rather than going for an entire, exhausting day, we need to take advantage of more frequent shorter trips and use that free parking perk!
Where to park at Discovery Place:
Discovery Place Science has it's own dedicated parking ramp on the corner of Church St. and 6th St. You can find a detailed map to the parking deck here.
We love to park on the very top floor of the parking deck where there is a pedestrian skywalk right into the third floor of the museum.
If you park on a lower level, there is an elevator that takes you up to the top for the skywalk or you can go down to the sidewalk and just stroll across the street into the museum.
Be sure to take your parking ticket into the museum to be validated!
What can you do at Discovery Place during a 59 minute visit?
The reason we've loved Discovery Place so much over the years is that though there are reliable always-there favorites, the exhibits are always changing and updating.
Each attraction is meant for a fairly short interaction before you feel compelled to move on to something new to see.
During a 59 minute visit, you could easily fit in several of the following items:
Go bird spotting in the tropical rainforest
Swing from the rope bridge
Watch the turtles move
Count the jellies in the aquarium
Visit the new Japanese shark
Find Dory
Spot the camouflaged cuttlefish
Get the rundown on the aquarium inhabitants from a staff member
Lift yourself up by air in the vacuum-powered air chair
Test your arm strength in the pulley chairs
Explore air currents with the wind pumper
Balance balls on the wind machine
Defy gravity with the gyroscopic suitcases
Lay on a bed of nails
Scoop beads at the Gizmotron
Have a strength contest with friends on the tug-o-war machine
Create the perfect interior design for a house using the blocks in Project Build
Build a skyscraper out of blocks
Protect yourself with the best fort ever made out of PVC tubes and netting
Watch the muscle man dance
Place all the human body organ pieces back into the puzzle
Use a micropipette to sort colored liquid into trays
Get a close-up look at animal shells with a microscope
Pet a live sea creature in the shallow touch pools
Name the mystery object in the Private Eye game
In an hour and a half, we did almost all of these things!
For our next visit, I absolutely plan to go back with a more intentional list of things to see so we can prepare by reading some books before we go.
It would definitely be worth checking out the current attractions before your visit at the official Discovery Place Science web site here.
More Uptown Charlotte Ideas
While you're spending the day in Uptown Charlotte, why not take the kids out to lunch at Optimist Hall?
Or, plan a special visit to the Mint Museum, it's one of my daughter's favorites.