The Mint Museum Charlotte is one of many amazing things to do in Charlotte with kids. Don't miss these great tips for making your family visit one to remember. 
One of the greatest joys of having two daughters is getting to know each of their very different personalities and figuring out what makes their hearts flutter. Paying attention to their interests and preferences so that I can surprise them with exactly the right gift, or in this case, exactly the right adventure.
Part of our family birthday traditions for the girls include a Mommy Date and a Daddy Date during their birthday month. We each try to plan a special outing with the birthday girl for some one on one time. Be sure to get 5 tips for planning a great birthday date right here.
Last year it was a trip to the botanic gardens in Charlotte, but this year for my budding artist it was a trip to our local art museum for the very first time.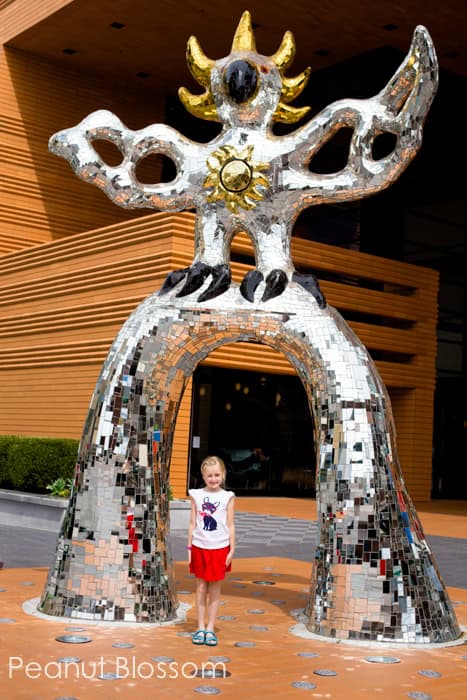 While our local art museum -- The Mint Museum in Charlotte -- is actually quite kid friendly, this is not a place I would have felt comfortable taking Little Pea any time soon.
It was the perfect destination for my Peanut though. She is my happy doodler, she spends her spare time watching YouTube videos on how to draw her favorite characters and has notebooks upon notebooks filled with sketches and pictures she's done over the years.
She came home from school a couple weeks ago and was thrilled to show off her new portrait drawing skills. She had obviously paid strict attention to her art teacher, you could practically hear his instructions coming straight through her.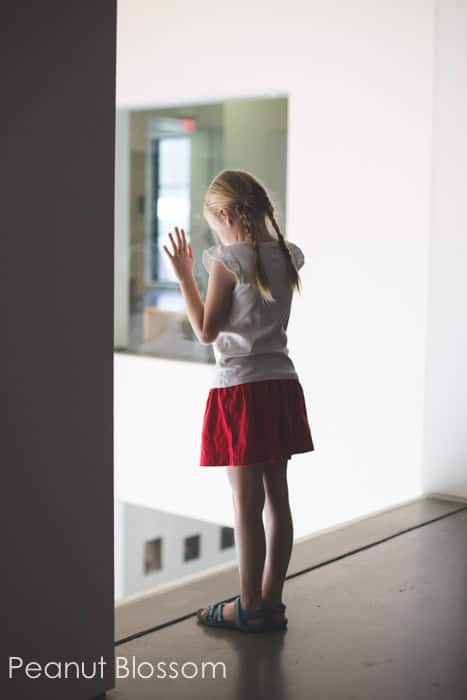 When I announced that we were headed to the art museum and that it was because she was finally old enough to appreciate the visit and behave like a grown up, I could see the pride and excitement fill her face.
Her favorite thing in the world is to spend one on one time with either me or Tim so picking an activity that shows I've been listening to her and paying attention to her shows just how much I enjoy our adventures together, too.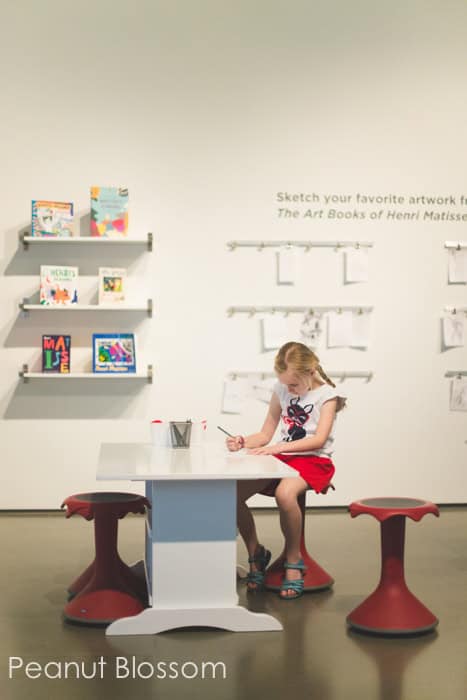 If you're planning a trip to the Mint Museum with your kiddos, or any art museum for that matter, here are some fantastic tips to help ensure you enjoy the experience together:
1. Subject Scavenger Hunt
Our museum had a checklist to use as inspiration, but you could easily make up your own.
We hunted for paintings, sculptures, and pieces of art that featured dogs and counted them.
Like an artful game of "Where's Waldo?" She loved it.
You could hunt for dancers, boats, fruit/food, jewelry, or even for subjects that look like your own family!
2. Check the Schedule
Many museums will have family days or planned activities. We lucked out and got in for reduced admission for me, free for her on the monthly Family Day.
They had special art activities for the kids that we both loved. 
3. Review Museum Manners
Go over proper behavior for a museum before you go--inside voices, gentle steps, no touching!
4. Read the Labels
With the first piece of art we looked at, I took the time to explain how to read the label: Artist's name, year produced, media, title, etc. Since the Peanut can read on her own, she enjoyed telling me the title of the pieces we were looking at.
5. Know the Limits
To keep it positive, be on the look out for exhaustion and hunger and be sure to take the time for a special snack break.
My little lady started to melt towards the end of our visit and was visibly relieved when I suggested we go get a slice of pizza for lunch.
Even at 8, she has her limits and you want to be sure the experience doesn't outlast her attention span.
More Uptown Charlotte Ideas
While you're visiting uptown Charlotte, why not take the kids out to lunch at Optimist Hall?
Or plan another day to visit Discovery Place Science Museum, it's always been a huge hit with our family.