Looking for the cutest outfits to dress up your little ones for a Disney vacation? Think beyond the Mickey shirt and shop for these adorable Disney inspired outfits.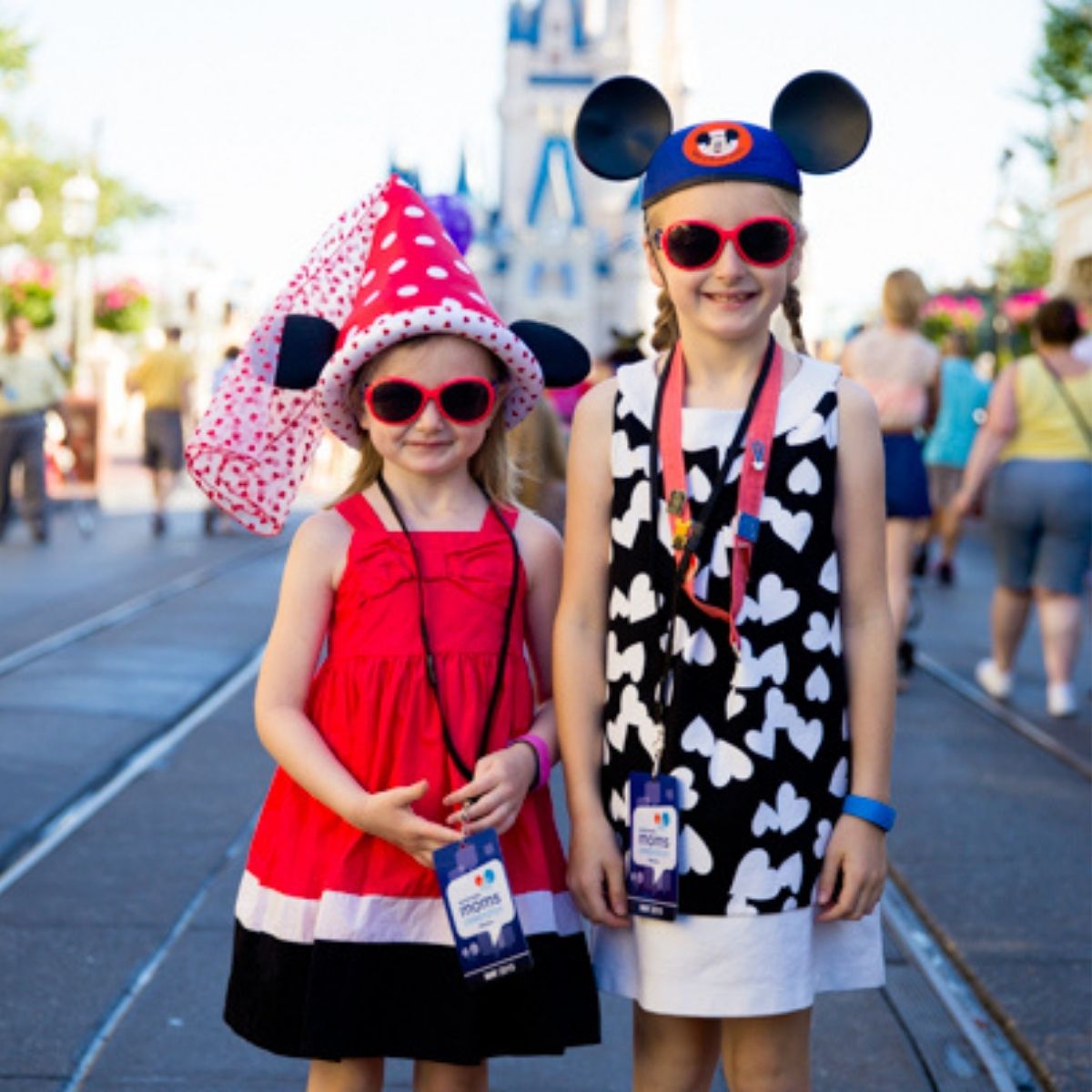 Planning your kids' Disney vacation wardrobe is part of the fun in planning a trip.
You know that the clothes they wear into the Disney Parks will end up being in your family vacation photos for years to come.
With a little extra thought and planning, you can find the cutest Disney outfits for the whole family.
I love to shop for alternatives to the traditional Mickey tee so our photos are creative and fun.
Here are the top things I look for when shopping for clothes for Disney vacations:
Red & White Polka Dots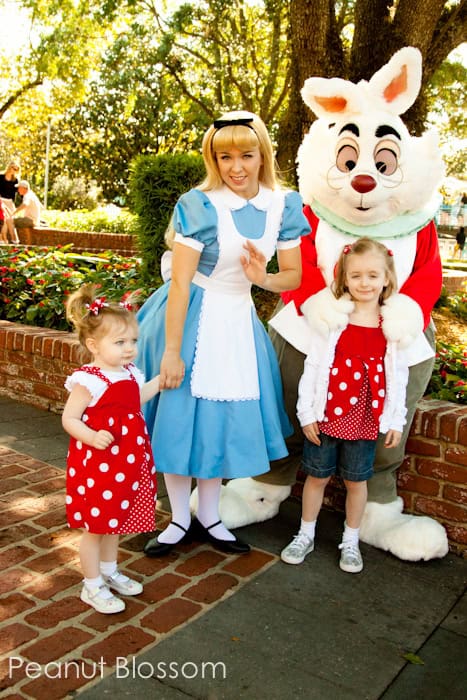 I was giddy with excitement when Gymboree launched their ladybug line before our vacation.
Those big fat white polka dots on the Disney red background were perfect! They remind me so much of Micky & Minnie without being too frilly or girly for my older daughter.
The accessories all matched that same style. I got sunglasses & sun hats, too.
BONUS:
By shopping for classic red and white polka dots, your kids can wear these clothes all season long without screaming DISNEY every time they wear them.
Handmade from Etsy
Another great spot for Minnie mouse inspired outfits is Lil Bug Clothing. I found her via Etsy but she has her own shop.
We went with the halter & shorts outfits for the girls but she has several styles. If the mouse silhouette is important to you for photos, I recommend gravitating towards the styles that have it on the chest vs. the ones that have it closer to the hem line. We had both styles and the chest one worked much better for photos.
The halter style was super cute in the back because the girls had big fat bows there. The straps are nice and wide which makes for an adorable tie.
The red fabric was very soft t-shirt material and the polka dots were more like quilting cottons. Very light and breathable with comfy elastic waists.
Footwear for Disney
I had the cutest plain white sandals all picked out for the girls and I got seriously yelled at by Tim. He was terrified their tiny toes would be run over in the park craziness. He insisted they wear closed-toe shoes.
In the end, he was probably right. They wore socks and silver glitter sneakers every day. We didn't have any problems with blisters because they rode on the stroller as much as they could. You can read more about the stroller we loved here.
I did still pack the sandals for our time outside of the parks and for at the hotel. It was definitely nice to have both options.
If you're looking for sandals, I highly recommend these. They come in a ton of color options and can just be rinsed down when dirty but look nice with a dress or nicer outfit.

If you're looking for closed toe tennis shoes, I think these are adorable options:
Silver sparklers | Red & White mary janes | Red and white tennis shoes| Silver mary janes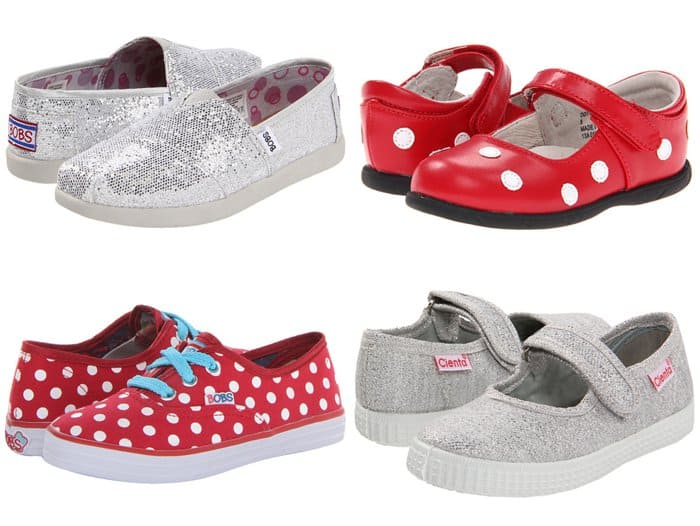 Disney Pajamas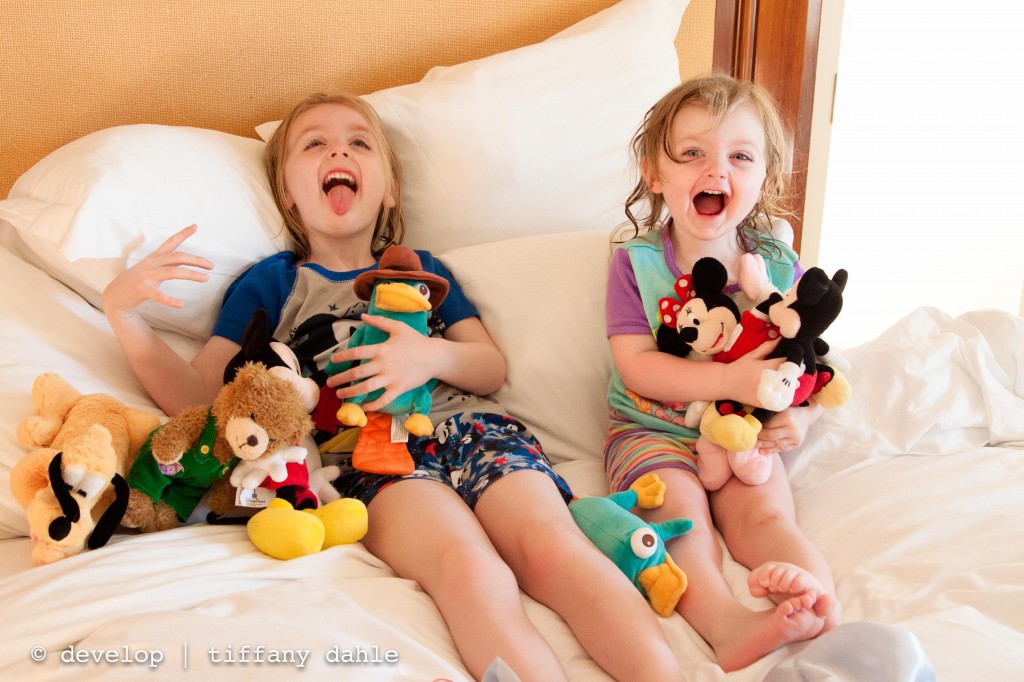 At the end of the day, we loved putting our exhausted peanuts to bed in some Disney jammies I bought ahead of the trip.
While I may be a little picky about what they're wearing during the daytime, at night it was a no-holds-barred character fest.
Little Pea adored her Tinkerbell jammies & the Peanut rocked her Mickey Mouse ones (from the boy section--Disney, PLEASE make girl sized Mickey jammies!!)
I found our jammies at the Disney Outlet for a great price, but I also noticed Zulily frequently has them.
A Note on Princess Outfits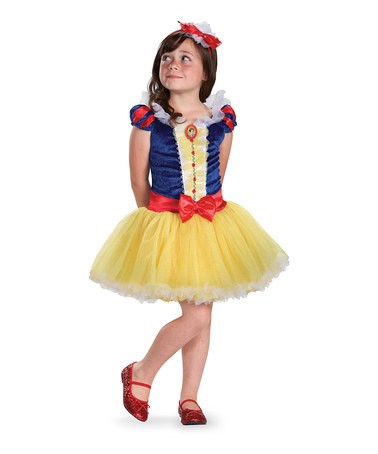 If you do want to dress your little girl in a princess outfit, have you seen the Disney events over on Zulily? This Snow White dress is the first thing I'd snag if my daughters were so inclined. Adorable!
My recommendation in picking a princess dress is to look for something as itch-free as possible, short in length, with short sleeves so your little peanut doesn't roast in the crowds!
Or be prepared with a back-up outfit if they want to change into something comfier after your photo ops are done.
Don't forget mom! I love these adorable red and white polka dotted choices for ladies.
How cute would these be with a Minnie Mouse headband?