The Carolina Raptor Center is one of many amazing things to do in Charlotte with kids. This outdoor museum is a great way to learn about the fantastic large birds that live in the Charlotte area.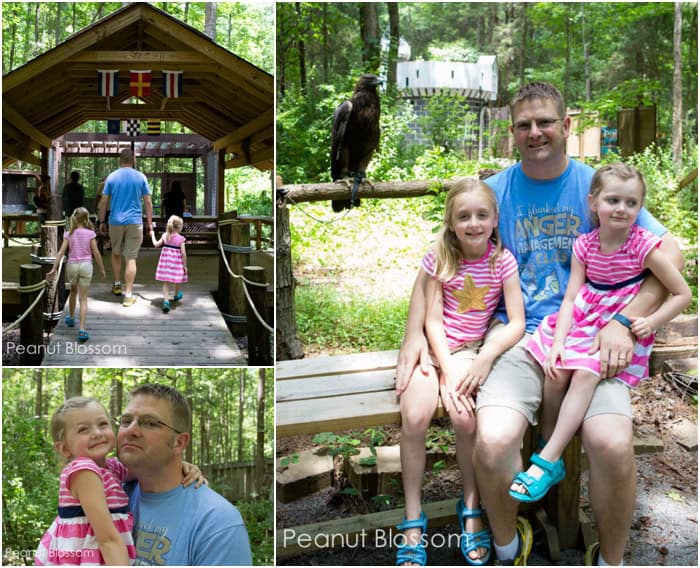 Since our family word for the year is "Outdoors" when we get the opportunity to do something fun as a family on the weekends, we are always on the lookout for things to do that keep us outside.
Recently, we decided to head out to the Carolina Raptor Center on a Sunday afternoon. We had a brief visit last summer that was cut short buy a sudden thunder storm and we've been meaning to head back ever since.
The Raptor Center is set next to the Historic Latta Plantation in Huntersville, NC. Tall trees shade winding paths spotted with displays of raptors of all kinds: hawks, owls, vultures, eagles, ravens, etc. The area is gorgeous and the birds are magnificent.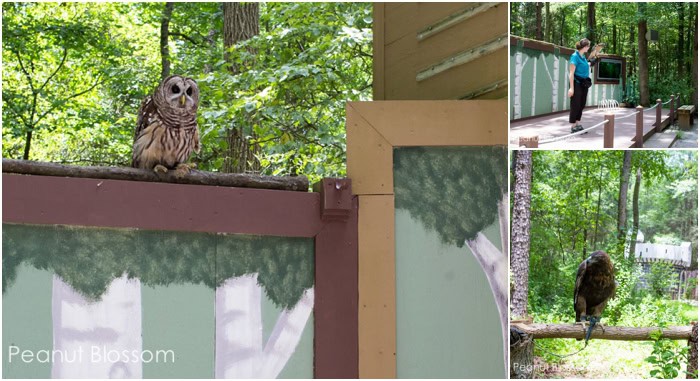 This visit we paid extra to be able to sit in on the Fly Show at 1 pm. Trainers give a presentation on the various raptors and several of their feathered friends take turns flying over your head onto their outstretched arms. Had I had my zoom lens, this is an amazing photography opportunity but the kids were thrilled and giddy to have the birds so close.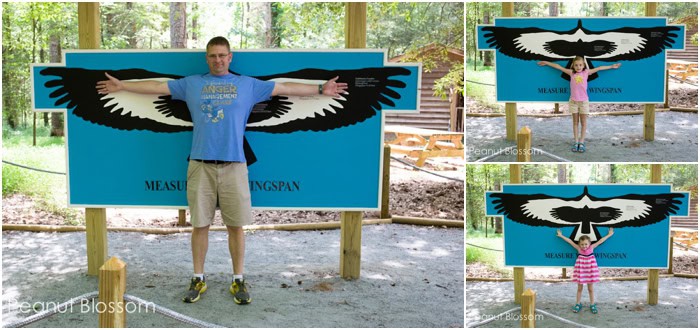 Tim and I were amused to find that they've added a new display to the grounds since our last visit: Raptors of the Silver Screen. They've built a Harry Potter-like castle and displayed movie posters featuring various raptors. Signs explaining which variety of owls are owned by the Harry Potter characters are on display as well.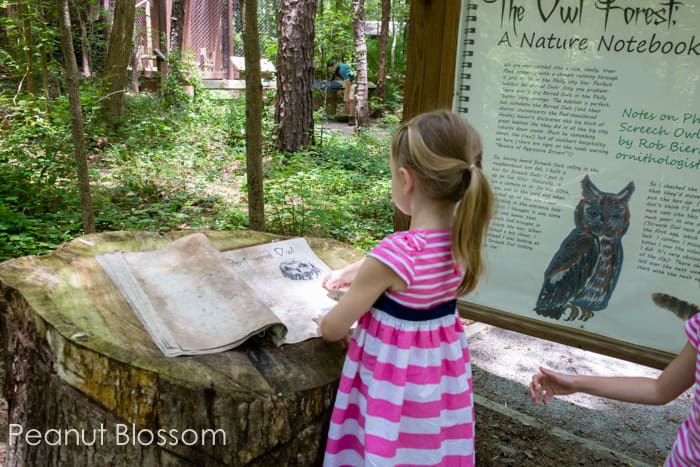 My first thought was how adorable this would be come Halloween time! I'm definitely adding that to my mental list of fall activities to check out.