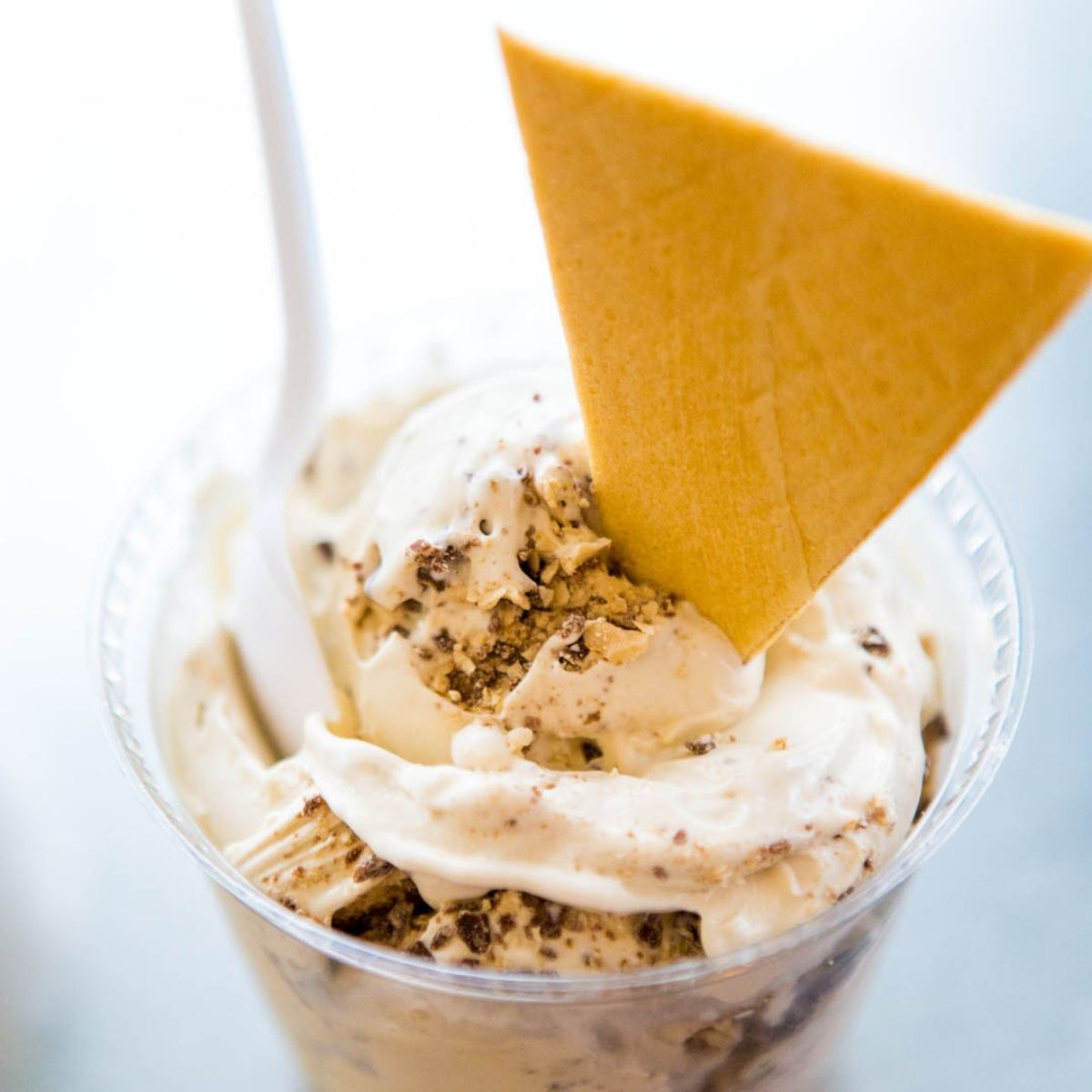 Nightly text from Tim: "Heading home, do you need me to stop and get anything?"
Nightly text from me in reply: "Yes, a Kopp's Turtle Sundae."
Knowing this road trip was coming up more quickly by the day, my memories of our visits to Kopp's Frozen Custard in Milwaukee started taunting me with my favorite frozen treat of all time. For weeks I've looked forward to finally enjoying it after 4 years of missing out.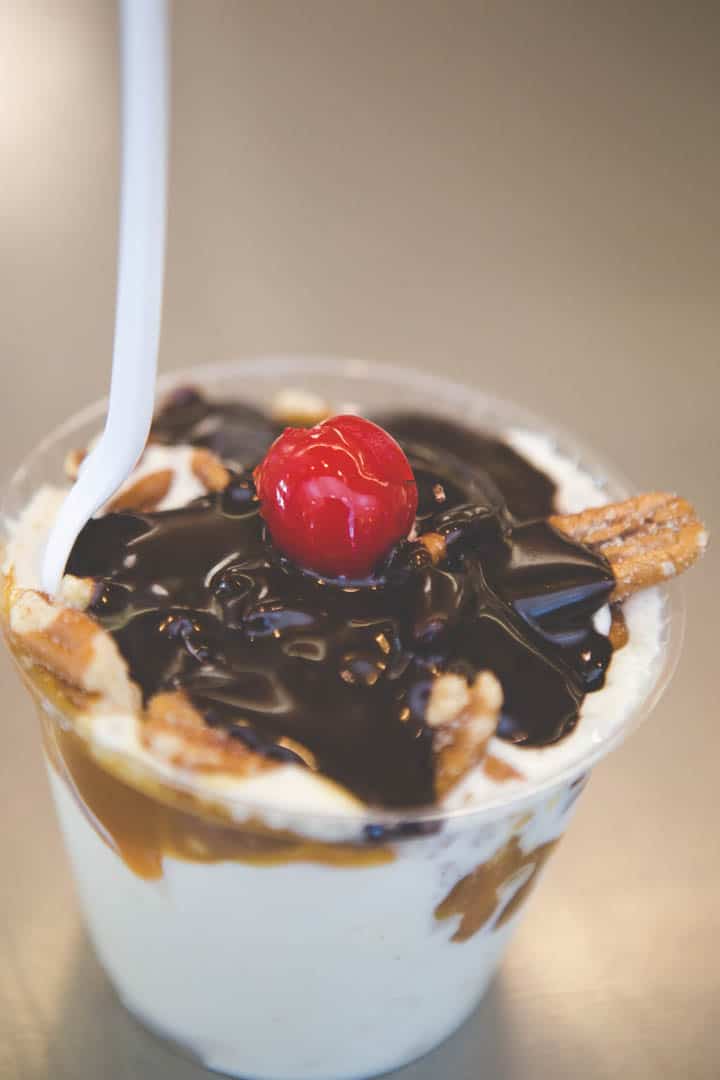 Frozen custard is a richer, creamier, smoother ice cream than anything you'll find on the grocery store shelves. It is best served fresh from a local stand and an absolute staple of summer in Wisconsin. You know you've found a good spot to buy it when the only flavor options on the menu include vanilla, chocolate, and one or two "Flavors of the Day" which rotate throughout the month.
I have loved many frozen custard stands in Wisconsin but Kopp's reins supreme. Our favorite location just happens to be conveniently located up the street from my parents' place in Brookfield.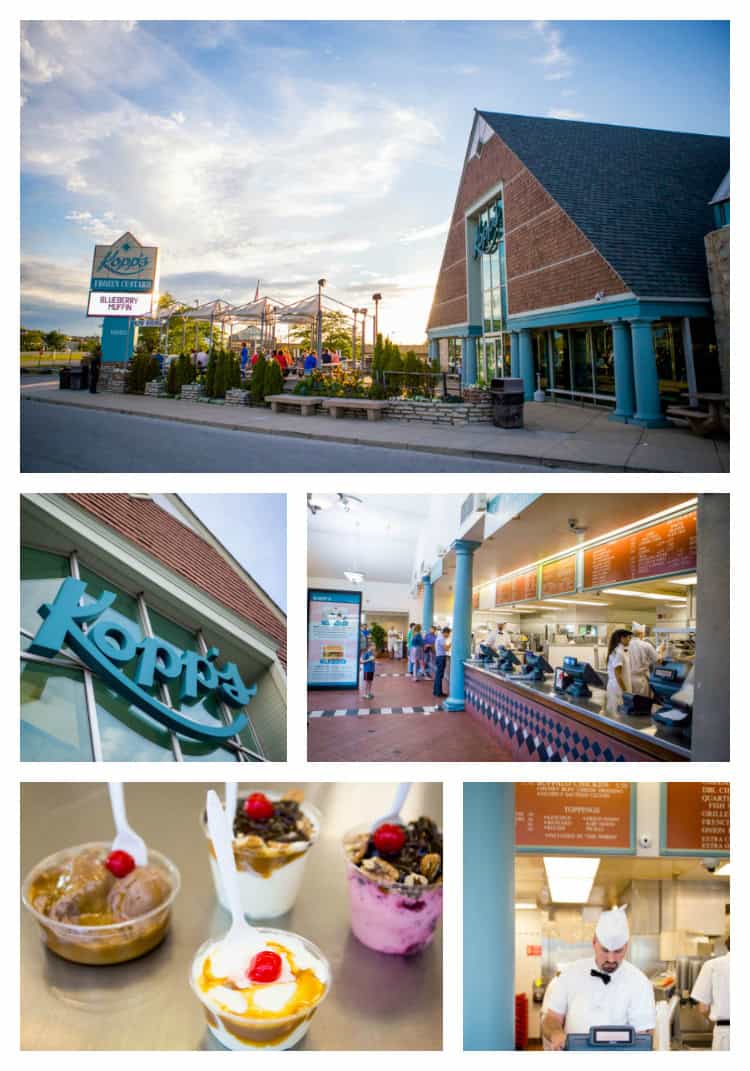 My girls had no solid memories of visits to Kopp's but they are familiar with frozen custard. We've tried (and failed) to find the good stuff down in the Carolinas so they've tasted mediocre substitutes. I was so excited to finally show them the gold standard during our trip.
The best part about traveling? The ability to say YES to something totally crazy that would never be allowed during the normal routines of home. Upon arrival in Milwaukee, I promised the kids:
"As long as everyone eats a reasonably healthy dinner including their vegetables, we will go out for dessert at Kopp's EVERY SINGLE NIGHT we are here!"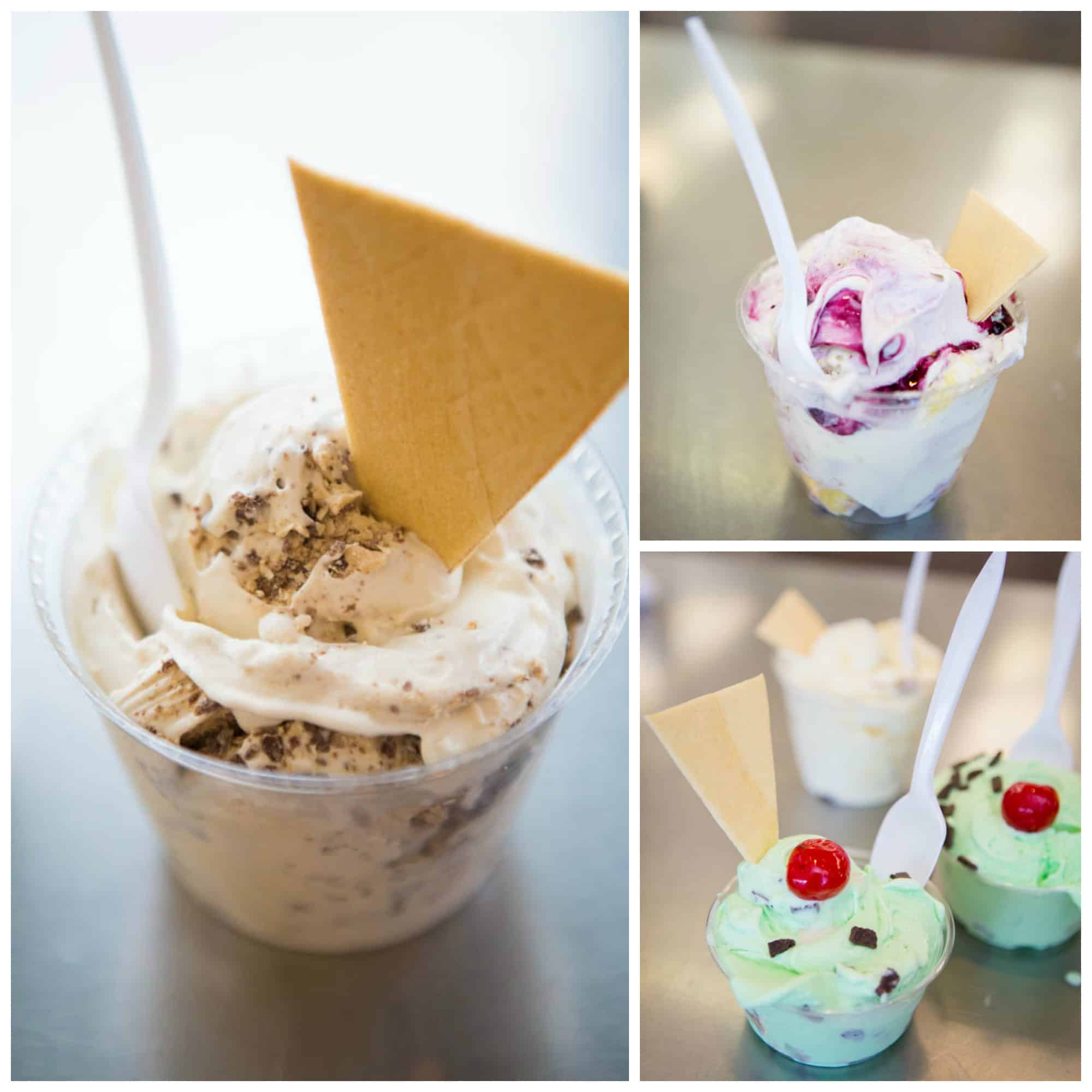 Veggies have never disappeared so quickly.
My only other rule of our little experiment was that our only choices for 3 of the 4 nights were to pick a flavor of the day in a cup or cone. Sundaes allowed only once before we left.
We tried (clockwork starting with the big pic on the left above): Heath Bar, Blueberry Muffin (my favorite), Pralines & Cream and Mint Chip before we got hot fudge sundaes and a beloved Turtle sundae for me on our last evening.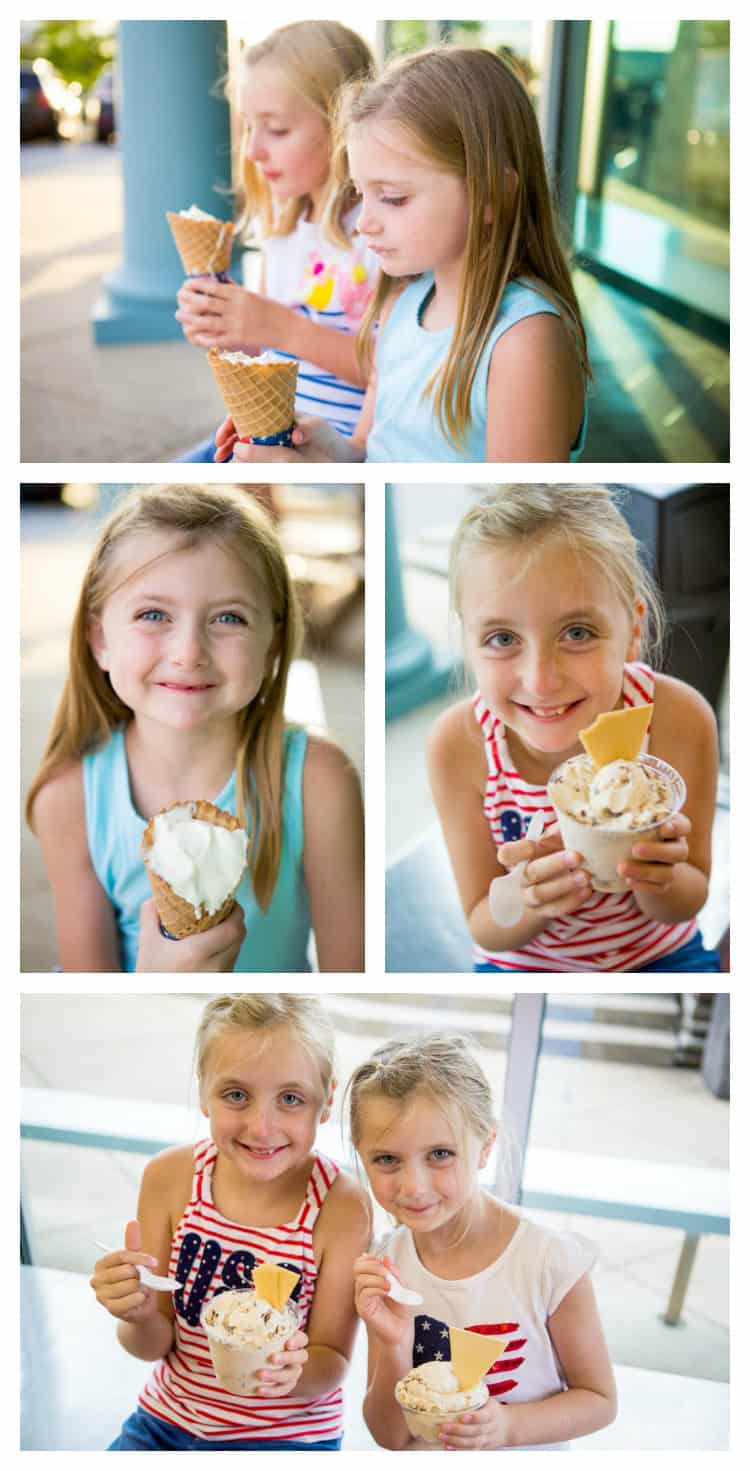 Somehow I didn't realize that on night 1 Little Pea finally had her first ice cream in a CONE. I am so glad I had my camera out and didn't miss it! But, I'm even gladder that her first cone was properly filled with frozen custard.
My girls were tickled pink at this "naughty" little adventure we had together. They quickly developed a routine that involved us sitting on the same sunny bench outside the shop where we could watch the sky turn colors as the sun set. They learned that custard is yummier in a dish than a cone because it melts so much faster than regular ice cream. They became experts at picking a flavor and scooping it up with the traditional triangle wafer cookie that garnishes Kopp's custard.
It may seem ridiculous to make such a big deal about something so seemingly insignificant as ice cream but this light hearted and whimsical little mini-tradition was one of my favorite parts of our trip. I know it made a strong impression on the girls and I hope it helps them to embrace a sense of spontaneity in their future travel adventures.
P.S. Knowing how much I missed Kopp's over the last 4 years, my sister actually gifted us a set of 10 pints delivered to our door using their shipping service! While not as amazing as fresh off the line over that classic metal counter, the delivered custard definitely did help scratch the itch. If you'd like to sample some of their incredible flavors of the day, you can enjoy Kopp's in your home by ordering it here. And no, this post is not sponsored in any way. Just wanted to share something that I truly love with you!