The Daniel Stowe Botanical Garden is one of many amazing things to do in Charlotte with kids. Check out this fun peek inside the gardens and plan a visit with your family soon.
One of my favorite things to do with the kids is take them to the Daniel Stowe Botanical Garden.
If you'd like to catch up on our other adventures, be sure to subscribe to our new YouTube channel here.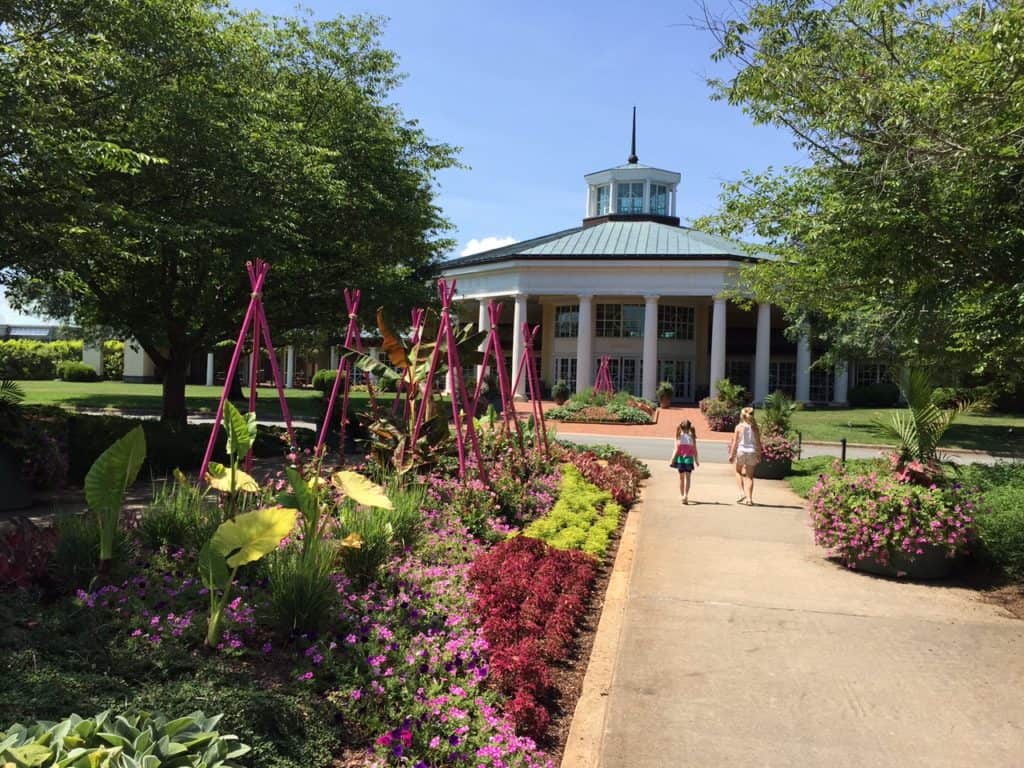 The DSB gardens has been one of my favorite places to take the kids over the last few years.
We've been members of the Daniel Stowe gardens since our move to Charlotte and have managed a visit during each of the seasons: we've met Santa at Christmas and enjoyed their light display, peeped for fall leaves in November, enjoyed blooming crocus in spring, and packed picnics in the summer. In fact, our picnics there are loved so much by the Peanut she requested it for a birthday adventure! And Little Pea insisted on copying with her birthday date right after.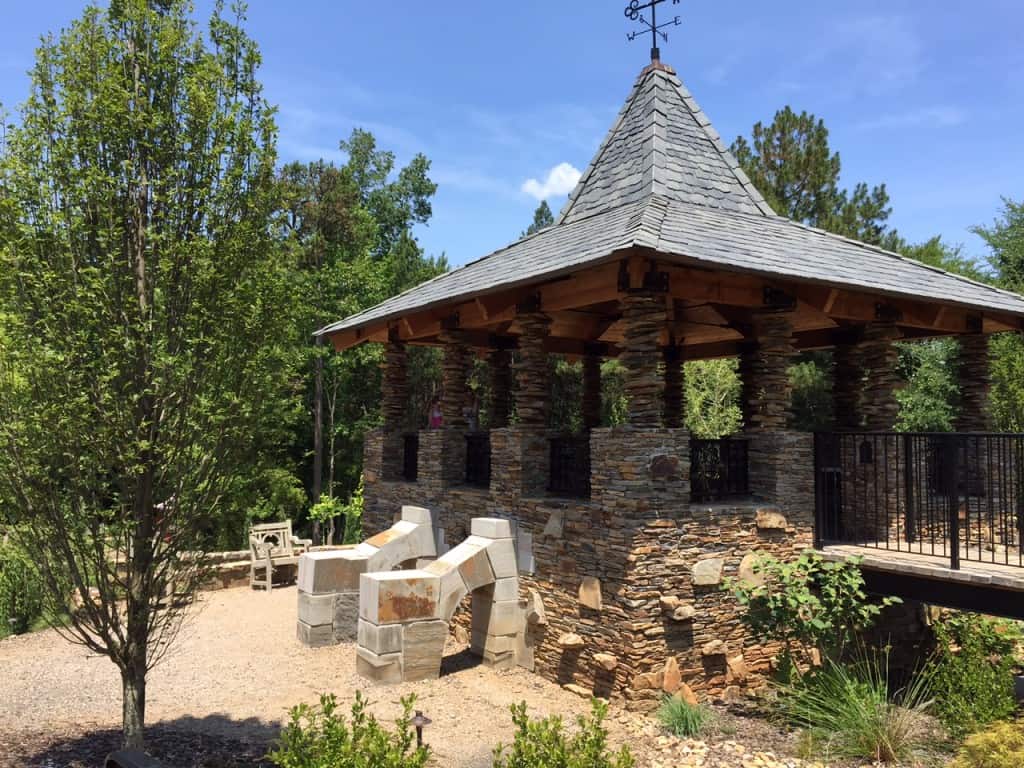 Just last fall they opened a brand new children's garden called Lost Hollow that is based on a pixie garden theme. The girls are enamored with the all the details of the structures in this space. They are currently fundraising to break ground on Phase II so it has been wonderful watching this space grow during our time here. I can't wait to see what they do next!
But the absolute highlight of each of our visits is a run through their water fountain: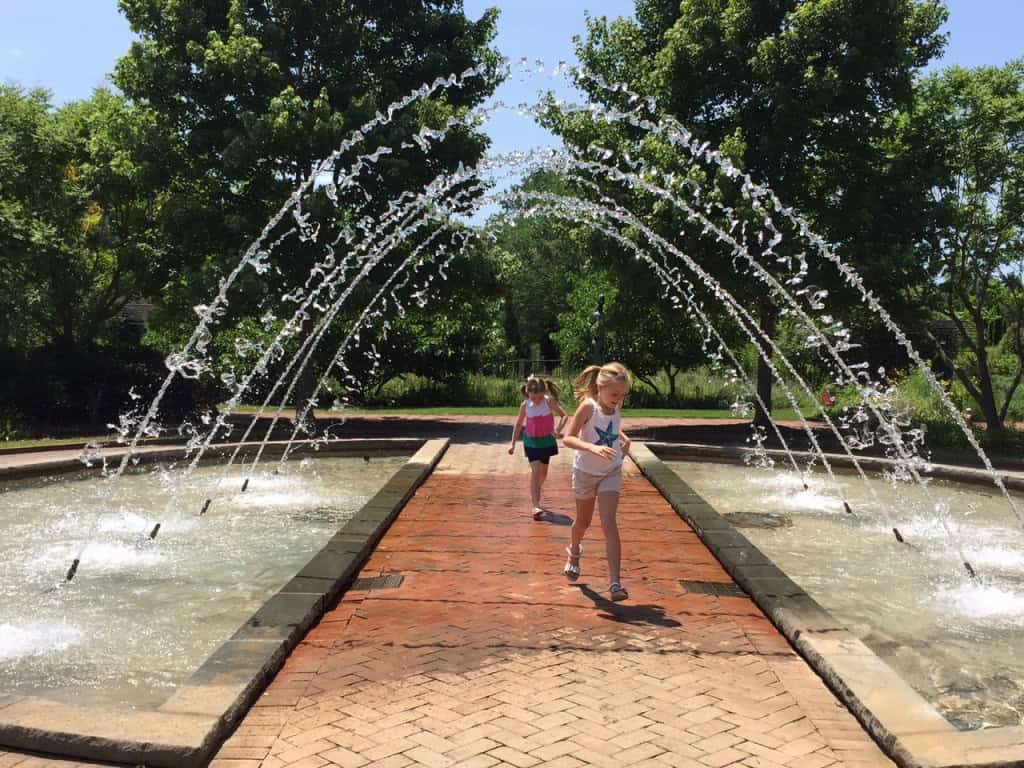 I remember the first time the girls ran through this very spot with their friends right here. This is exactly why I love having a space like Daniel Stowe to take my girls. It is so fun watching them grown and change over time while the backdrop stays mostly the same.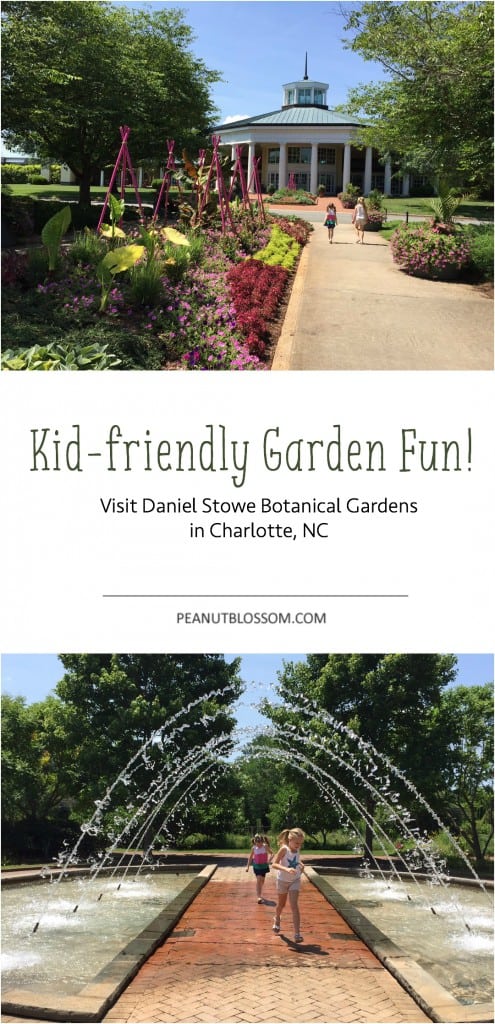 If you'd like to visit Daniel Stowe Botanical Gardens, here are our favorite tips:
1. Pack a picnic: We love to stop by Publix on our way to the gardens and bring sandwiches, chips, fruit, and a cookie to enjoy at their lovely picnic tables. If I don't feel like carrying the picnic bag, it's easy to run it back to my car since the tables aren't too far from the entrance.
2. Visit the greenhouse: It would be easy to miss, but don't skip one of our favorite spots. There's a lovely white greenhouse that hosts exotic plants and gorgeous orchids.
3. Spot the birds: There's a bird house deep in the garden that hosts a colorful parrot. My girls are tickled pink every time.
4. Beware the bugs: We've never had a problem with bees or other bugs at the gardens until our most recent visit. There were so many bee-friendly plants in full bloom that enormous bees were all over some of the pathways. If anyone in your family is allergic, I'd skip this spot in the summer but definitely try it during the winter or early spring.
5. Check their events calendar: The gardens host several seasonal and holiday events throughout the year. Their Santa is one of the best we've ever met and Peter Rabbit comes at Easter time. They have costume events at Halloween and learning opportunities for the kids all year long. If you want to see what's next on the calendar, check it out here.