A Weekend in Indianapolis for the Children's Museum
How to plan a day at The Children's Museum of Indianapolis with your kids. This is a great spot to stop on a family road trip.
I love taking my kids to children's museums and for years I've wanted to bring them to The Children's Museum of Indianapolis. There's just something about that crazy two-story dinosaur outside the building that sparked an insatiable case of curiosity.
When I routed our Epic Road Trip route from North Carolina to Minnesota and saw that we'd be passing Indianapolis not just once but twice, I vowed to finally make this travel bucket list item happen.
Then, like icing on the cake we discovered that a brand new Doc McStuffins exhibit opened just days before our scheduled visit! Both of my girls adore Doc and her merry band of stuffed animal friends. This exhibit launched at The Children's Museum of Indianapolis but will eventually hit special children's museum locations between California and New York between now and 2019. We were so grateful to be one of the first to check it out, so I happily planned a quick stop in Indianapolis as our last city on the road trip.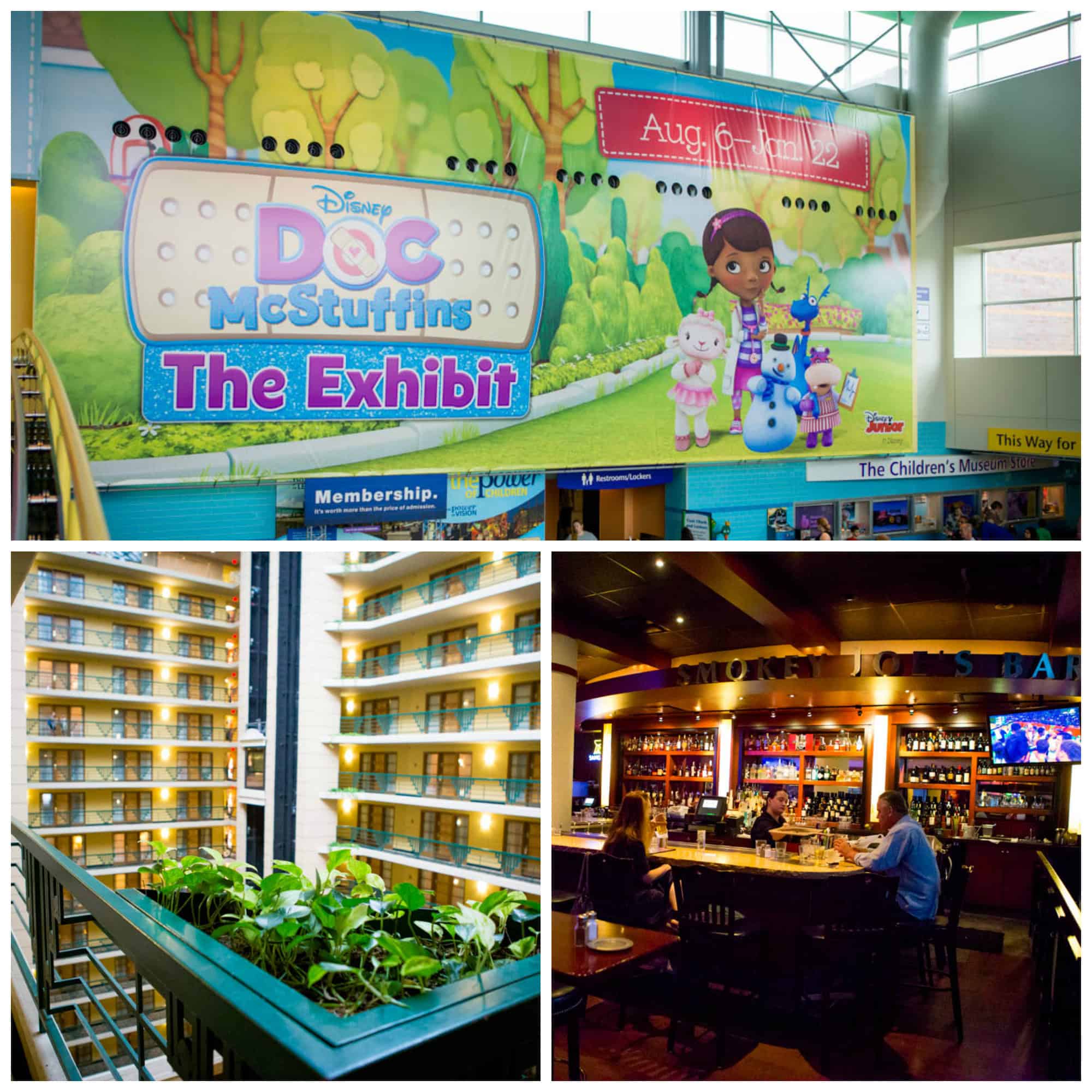 Outside of a visit to the northern suburbs to visit a friend many years ago, I had never traveled to Indianapolis before. We had 2 nights and one full day as a break on our long drive home from Minnesota to squeeze in some quick highlights. My goal was to spend as little time in the car as possible so we wanted to stay right downtown to minimize any extraneous driving time.
Where to Stay in Indianapolis
The only thing we had to see in town was The Children's Museum so I started by plotting it's location on our map. Knowing that this was the last stop on our Epic Road Trip and that it was coming at the tail end of three weeks of TOGETHERNESS, I was eager to find a hotel that would provide a little extra space and privacy in our room. I spotted the Embassy Suites by Hilton in Indianapolis Downtown near to the museum and immediately knew I found the winning location.
Have you tried an Embassy Suites hotel before? Just as the name implies, each room offers a bedroom suite with a DOOR that separates you from the living room equipped with a pull out couch. One of my very favorite memories from our trip was the evening we tucked the kids into that pull out couch, shut the door, and Tim and I stayed up late into the evening drinking wine, eating restaurant take-out, and watching the Olympics together on the television. When you've been together as a family as much as we were, that little taste of adult-only privacy is pure heaven.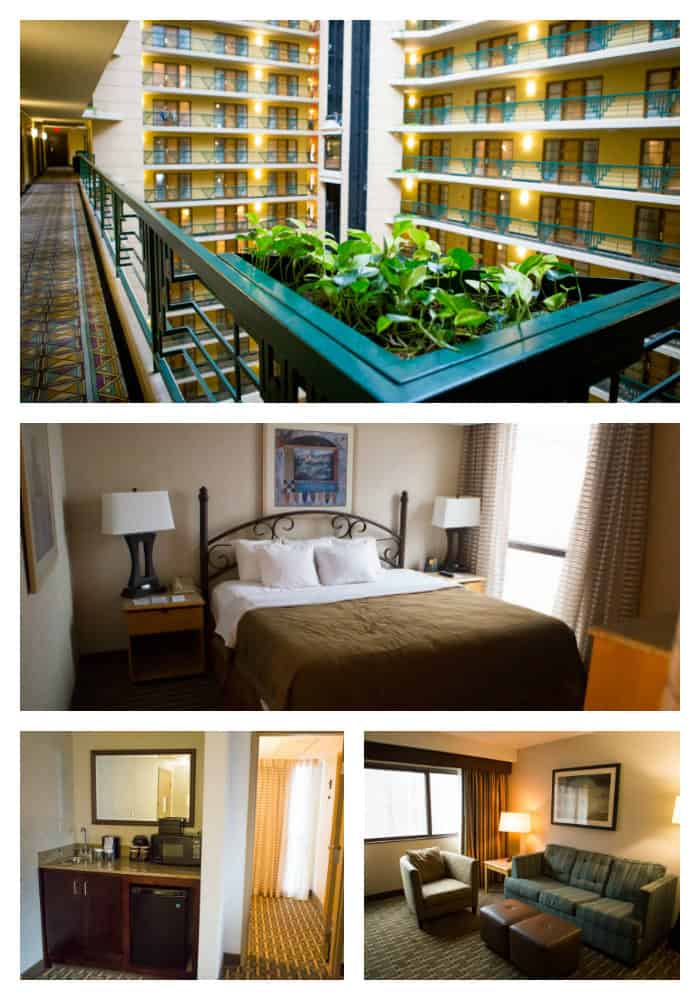 Though the hotel room was one of the more comfortable we stayed in that month, what we really loved was the location! After weeks of sunshine, our visit to Indianapolis was filled with heavy rainstorms. The lighting and rain completely squashed my vision of strolling downtown in the evening. We were so thankful that the beautiful hotel lobby links up to an inside walk way connecting to several dining options.
Where to Eat in Indianapolis:
We were able to stroll on over to the Weber Grill Restaurant for dinner our first evening in town. After a bit too much fast food over the last few weeks, I devoured my grilled steak and sweet potatoes with grilled asparagus. We felt the bill added up a bit too quickly for the quality of the food we received, but not having to venture out in the rain to get a good meal was completely worth it. They had a nice selection of items on the children's menu that meant my girls weren't forced into more chicken nuggets and french fries.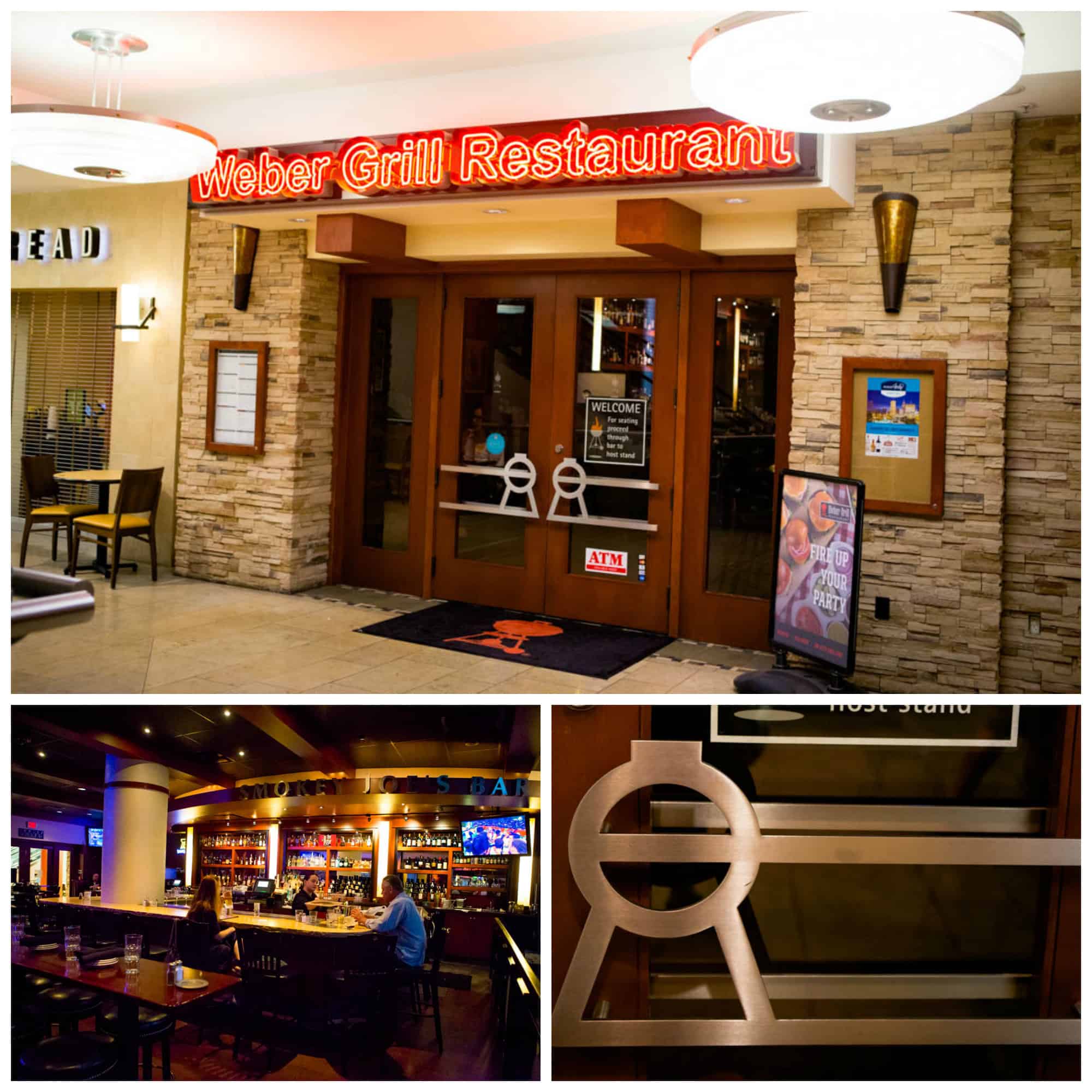 There are several restaurant options just across the street from the Embassy Suites. Unfortunately, we made a bad call and chose Giordano's pizza based on Tim's affection for it from our Chicago days. It was truly one of the worst dining experiences we've ever encountered but Buca's right next door helped save our evening with some yummy Italian take-out that we took back to our hotel room for that fantastic evening spent watching the Olympics. Perhaps it was a blessing in disguise.
For breakfast, you can find a Panera right next to the Weber Grill but we had a phenomenal experience with the complimentary breakfast that was included with our stay at the Embassy Suites! Their full service buffet is one of the best hotel breakfasts we've encountered. It offered several hot options (pancakes, waffles, eggs, potatoes, etc) on top of the traditional pastries and cereal you usually find at hotels. I was giddy to discover a Diet Coke dispenser as part of the service. It's the little things!
What to See at The Children's Museum of Indianapolis: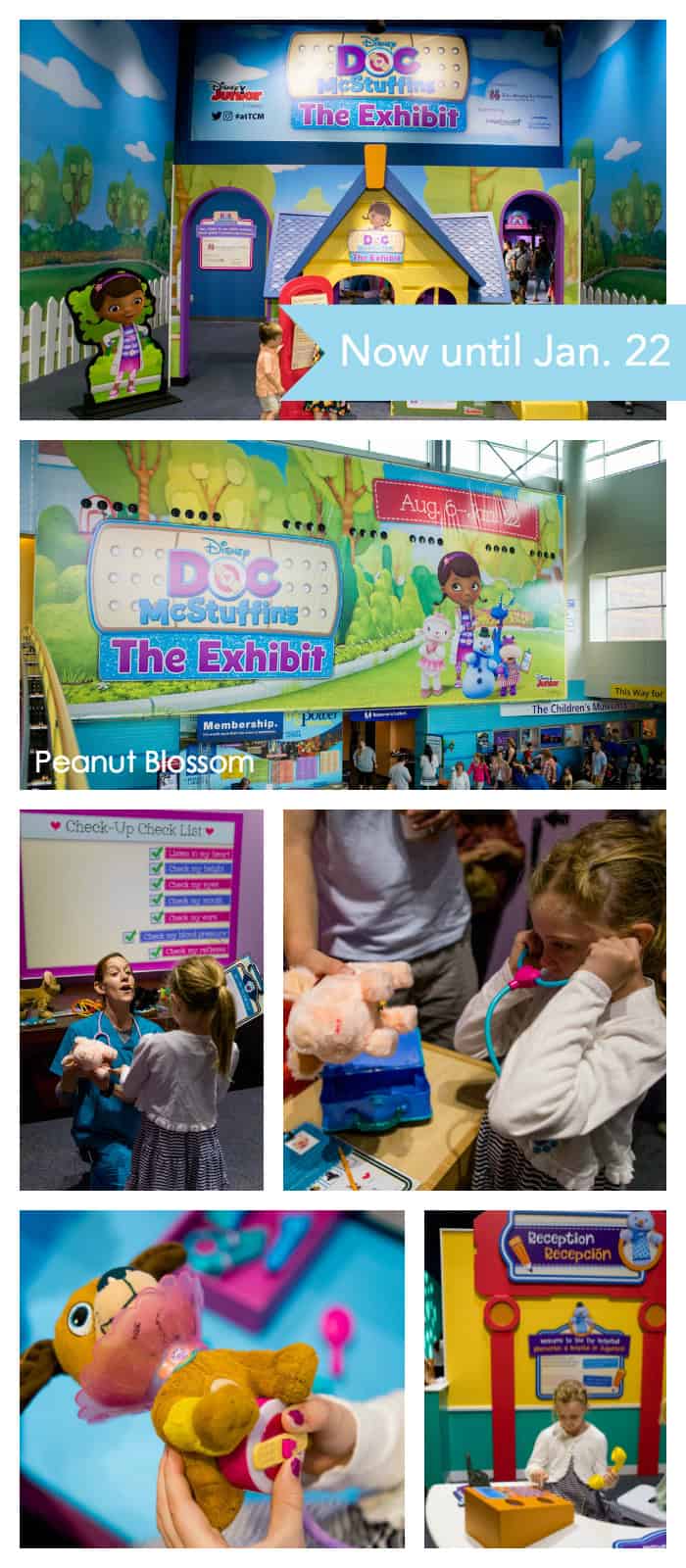 Bodies rested and bellies loaded, we were finally ready for our day at the museum. Upon arrival at The Children's Museum, we headed directly to the Doc McStuffin's exhibit in an attempt to beat the crowd. On a rainy Saturday in summer, we were not very successful with that goal. I was so disappointed to discover just how crowded the museum was but the girls didn't mind one bit.
Oh you guys, the Doc McStuffin's exhibit at The Children's Museum is perhaps the cutest one I have ever seen. They did a remarkable job with the space and the theming of each activity within the unit. It was hard for us to get pictures to share for how crowded the space was, but Little Pea could have spent all day examining animals, interacting with baby dolls, practicing surgical moves on a toy robot, and imagining herself in the many roles of a doctor's office from receptionist to nurse.
We were able to snag a spot in the special Doctors-In-Training Session so the kids could participate in a small group activity within a private space inside the exhibit. Little Pea simply loved it. Each child was assigned a toy to help diagnose through 4 directed activities. They received a personal doctor clip-board with check sheet and pencil to help test their toy and discover what needed to be fixed.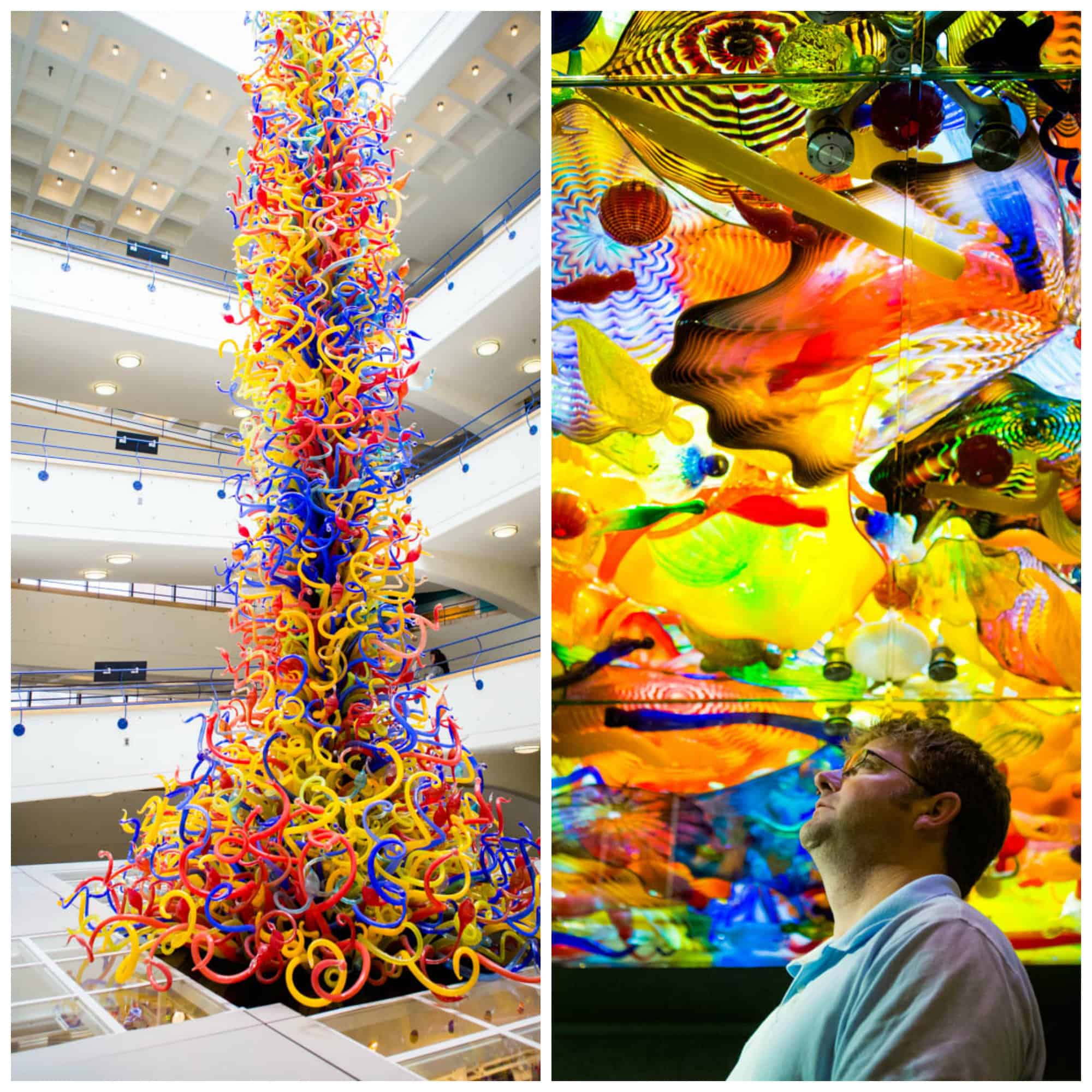 I try really hard to not share photos that feature other families and children here. Capturing the rest of this amazing museum was an impossible feat with the crowds that were there during our visit. We enjoyed so many of their other exhibits including the Dinosphere dinosaur section, the Pirates and Princesses display, and Beyond Spaceship Earth in particular.
But for me, seeing Fireworks of Glass was what made our entire adventure worth it. Photos do not do this 43-foot tower of colorful swirling glass by Dale Chihuly justice. You can see the breathtaking tower from the side but then you must walk down to the viewing spot underneath it where you'll find a rotating circular couch. You lay back onto the couch and can relax while the bright colored glass swirls slowly above your head. It was a lovely quiet escape from the crowds above and I think Tim and I could have easily sat there the rest of the day.
Links to help with planning a trip to Indianapolis:
Hotel:
We definitely recommend the Embassy Suites by Hilton in Indianapolis Downtown. You can book your stay here.
Dining:
Weber Grill: Pricey but lots of healthier options and a fantastic kid's menu.
Panera: Quick service, perfect for breakfast or lunch.
Complimentary breakfast at the Embassy Suites: Definitely helped save us some money on our trip and was the best hotel breakfast we encountered all month!
Attractions:
The Children's Museum of Indianapolis: Museum hours, ticket pricing, and exhibit information can all be found right on their web site here.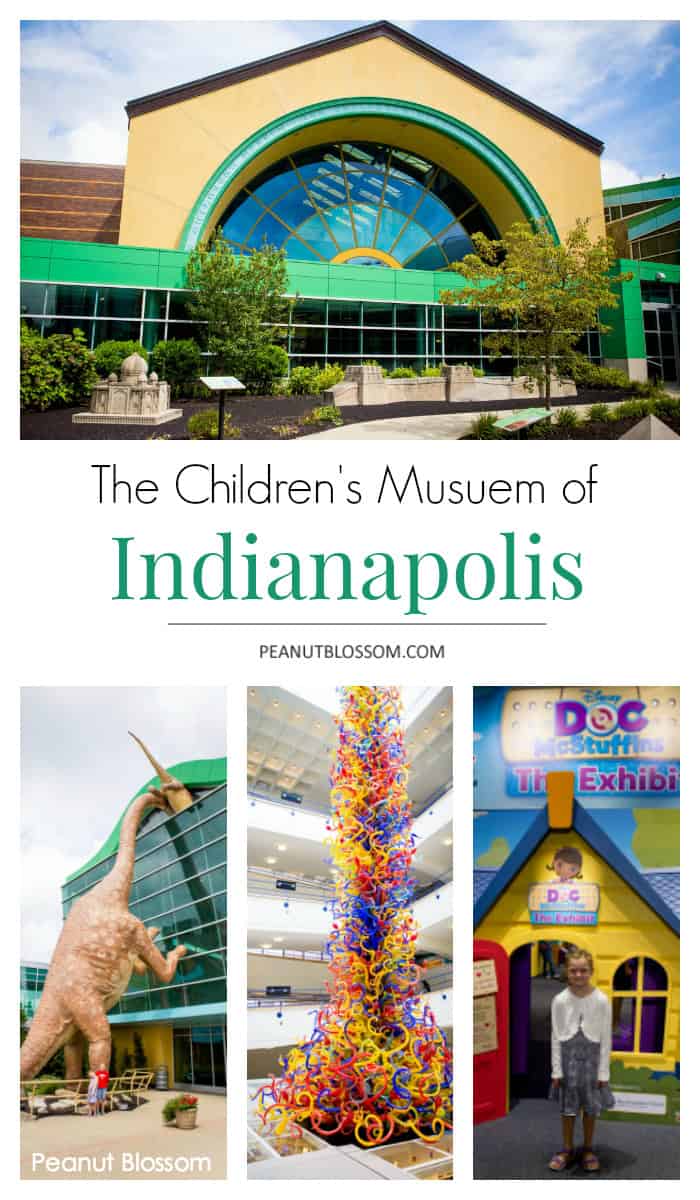 Thank you to the Embassy Suites in Indianapolis Downtown for hosting us during our stay in exchange for our review. We would love to visit with you again. All thoughts and opinions are our own.