Is your child a little anxious around the Disney characters but you still want to get some fun character photos from the trip? Real advice from a mom from her recent trip.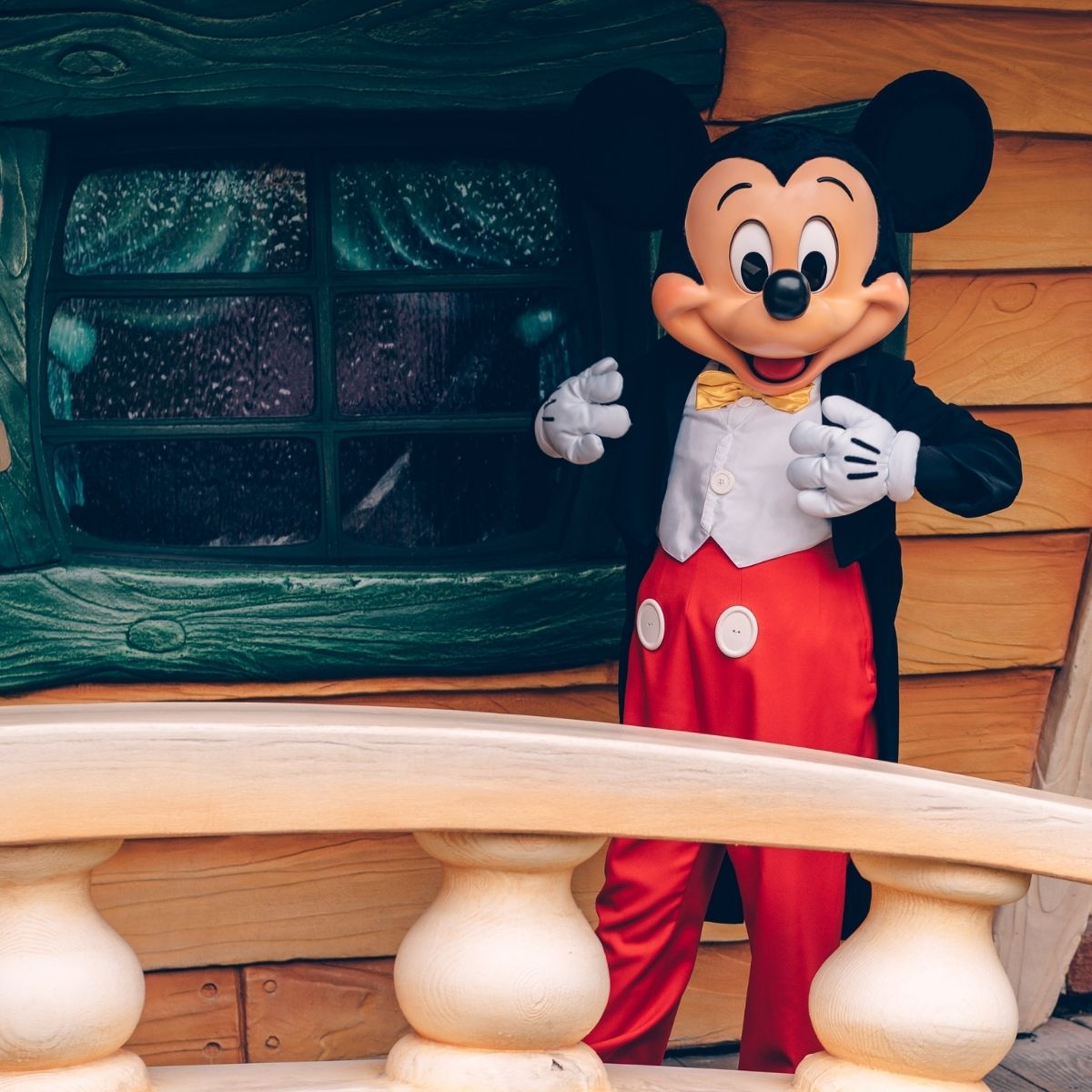 You've done all the work, you've planned it all down to the minute, you head into the Disney Parks and you're READY to finally meet Mickey and get that treasured family photo.
And then your kids get stage fright. What do you do??
Real all the guide books and blog posts you want, the best way to get Disney advice is from a family who has recently experienced the Disney magic themselves.
I love interviewing people after they travel to Disney to hear the kind of real world, hands-on advice you can only get from a parent who has just been to Disney!
Every time I chat with a friend, they share golden nuggets that help shape our own future Disney trips.
Today, I'm sharing an interview from my friend Elizabeth from Illinois who has amazing advice to share about how her family handled a nervous kiddo during photo op time.
You won't want to miss her solution along with the rest of her fantastic advice! Be sure to read about her Frozen signature idea at the bottom, too.
Jump to:
How Many Times Have You Been to Disney World?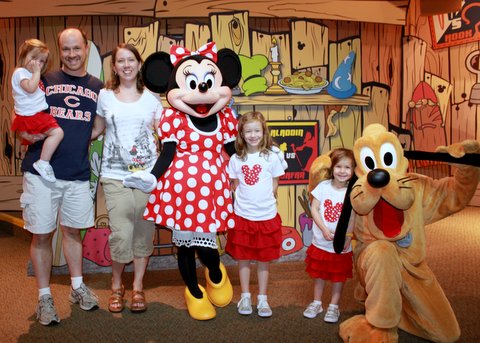 This was our third trip to Disney World. P was 6.5, R was 4.5 and D was 2.5. We have gone every other year starting when our oldest was 2.5 and R was 6 months old.
It is a lot of work taking little ones, but, if you prepare and are flexible, the trip can be very enjoyable!
We keep a journal of everything we do while we are on our trip. While standing in line, the man of the house, will enter notes of what ride we were just on and what everyone had for lunch.
This journal is read at story time to reminisce about our Disney trip. The girls love it! This also helps them remember since they are so little.
It also comes in handy for making a photo book of your trip so you can add some great details.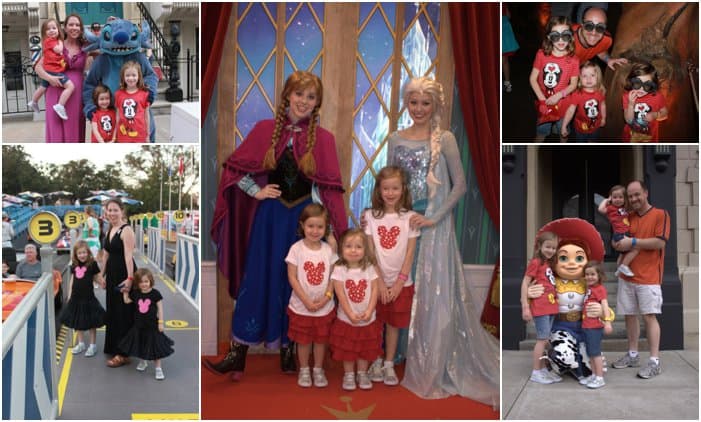 Where Did You Stay?
This was our first time staying on property. We stayed at the Art of Animation. It was super cute and the price was reasonable.
I would definitely stay here again, but, there are so many other places we want to check out.
In the past, we have stayed off property. Both times we had our car so getting to the parks was easy.
If you use the Disney bus transportation, be prepared to break down your stroller, carry your bags, and carry your sleeping children.
Again, it is manageable, it just takes some planning.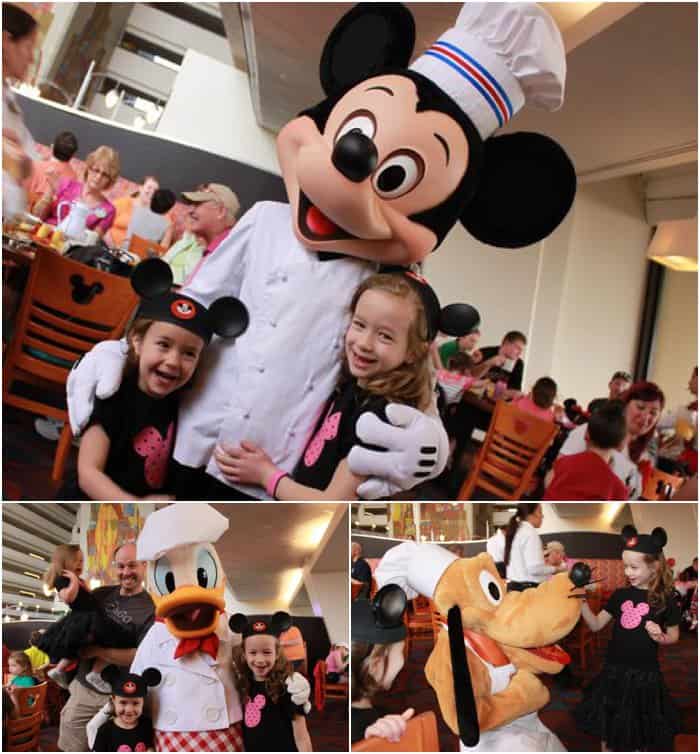 What Was Your Favorite Dining Experience?
We love Chef Mickey's, but, this is the only character dining we have done.
We want to take the girls to the Bibbidi Bobbidi Boutique and then do a princess meal. Your children need to be 3 years old so we have to wait until our next trip.
We only want to do this once: even with buying the dresses ahead of time, it will get pretty pricey with 3 girls.
We mostly bring in our meals and snacks.
We eat our "dinner" a little after lunchtime. The restaurants are less crowded and then after the little one eats she normally takes a nap while the rest of us sit and relax while we plan the rest of the day.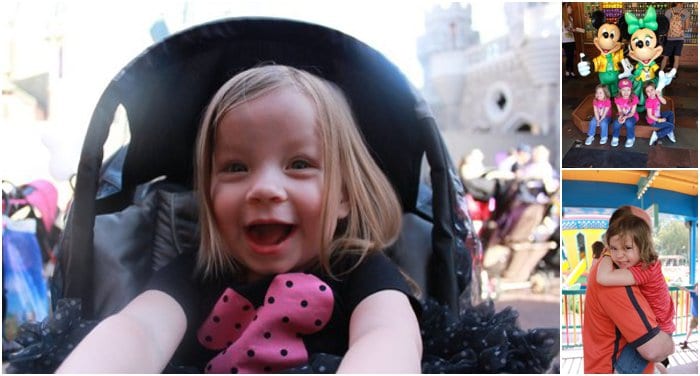 What Advice Would You Give Another Mom Planning a Trip?
Know your kids and what their limits are. All 3 of mine are shy.
The new Belle story time is so cute, but not for my girls. P was terrified of performing in the play. D didn't leave Daddy's lap. R did play Chip, but she was very timid.
Since this attraction was new to us, we could have planned better. We should have simply watched the performance instead of having them participate.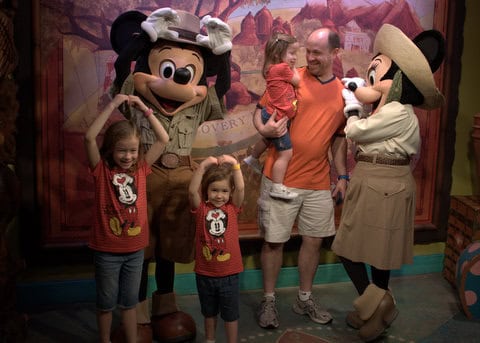 Our youngest is 2.5 and didn't want to go on any rides or see any characters. When we would first get on a ride she would be so mad, however, by the end she was giggling and wanting to do it again.
Regarding characters, she was nervous, but we knew after the fact she would be sad if she missed them.
The Best Post for Character Pictures
We have come up with the "distract and opposite shoulder from the character pose": My husband or I would get her focused on something else then sneak into the picture having her be on the shoulder opposite from the character.
As you can see in some of our pics sometimes it worked and sometimes it didn't. I love the picture of her when she figured out how close to Donald she actually was. (See the 2nd collage above.)
Have some sort of plan so everyone gets to do at least one thing they really want to do but take time to notice all the little details that Disney has to offer like the talking garbage cans or the hidden Mickeys. It's an amazing place.
One time, we watched two cast members use brooms and water to paint a Mickey and Goofy on the pavement. It was so cool to watch! The water only lasted a few minutes in the sun so not many people saw the paintings.
That attention to detail is what makes Disney so unique and incredible. If you are just rushing from ride to ride, you may miss out on the magic.
Be Nice to Cast Members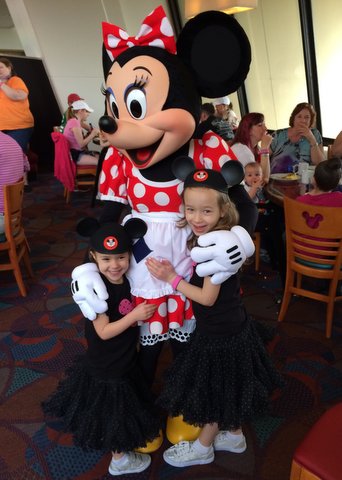 Be nice to Cast members, they are doing their best to make your visit special. Thank you's and polite conversation go a long way with the Cast.
R loves Jasmine and we missed her during our last trip. We promised this year we would track her down. The day we were at Magic Kingdom, it was on and off rain, which meant Jasmine was hit or miss. We would go to the designated spot at the times listed and the cast members had to tell us on 3 different times due to the rain Jasmine couldn't make it out.
Some of the people around us grumbled and got angry. I politely asked when was the next time and thanked them. Finally, they were able to move Jasmine to a covered area. By this time, the Cast Member knew us and for 45 minutes she knelt down and talked to my girls about anything and everything! Irene from Bayamon, PR, YOU ROCK!
What Would You Do Differently Next Time?
We are very thrifty people when it comes to Disney. We like to be there when it opens and be there when it closes. Our other 2 trips have only been for 3 days.
In the past we have staked out spots for the parades, fireworks and shows an hour before. Sounds crazy but we would use that as rest/nap time.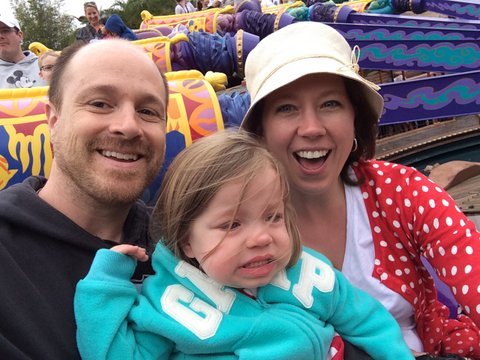 I also nursed, so we would utilize the Baby Center at Magic Kingdom. While I nursed, the kids would take a break from the park.
This trip we were there for 5 days and it makes for very tired kids and parents to keep that schedule. In the future, I think we would need a hotel day.
Even though we would take breaks you just can't keep that pace for more than a few days.
What Was the Most Magical Moment From Your Trip?
We have 3 little Princesses and while my older one is starting to get it, the magic of meeting the characters is so incredible.
This year was all about Frozen and they were over the moon about meeting Anna and Elsa. The way their faces lit up when they saw them was too cute.
Yes, I stood in line for 3 hours, but it was so worth it. We got there when Epcot opened and the girls ate their breakfast of yogurt smoothies and bagged cereal. Then the 2 little ones took a nap while Dad and the oldest went on some rides.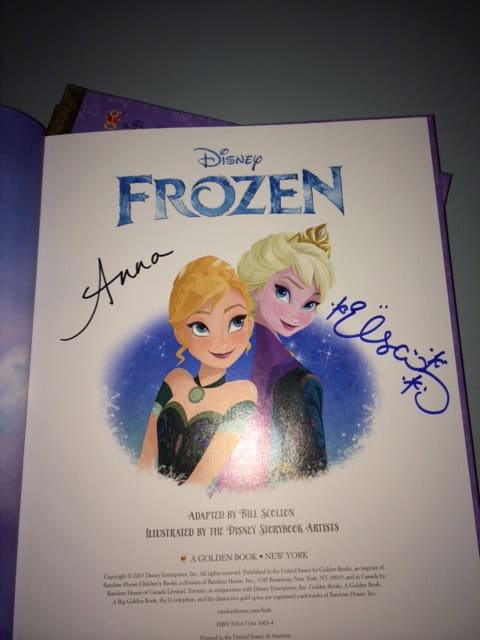 I got to chat with some amazing moms who were both Disney veterans and gave me a bunch of tips on what to see and do at Epcot, since it was our fist time there.
One of the moms also gave me the idea of buying a Frozen storybook in the gift shop and having Anna and Elsa sign that.
Now, every time we pull that book out for story time, the girls are reminded of their special visit with them.
- Elizabeth from Illinois


Liked this post? Pin it!!