Looking for advice on which order to visit the Disney Parks in Walt Disney World? Get real advice from a real family from their recent Disney vacation.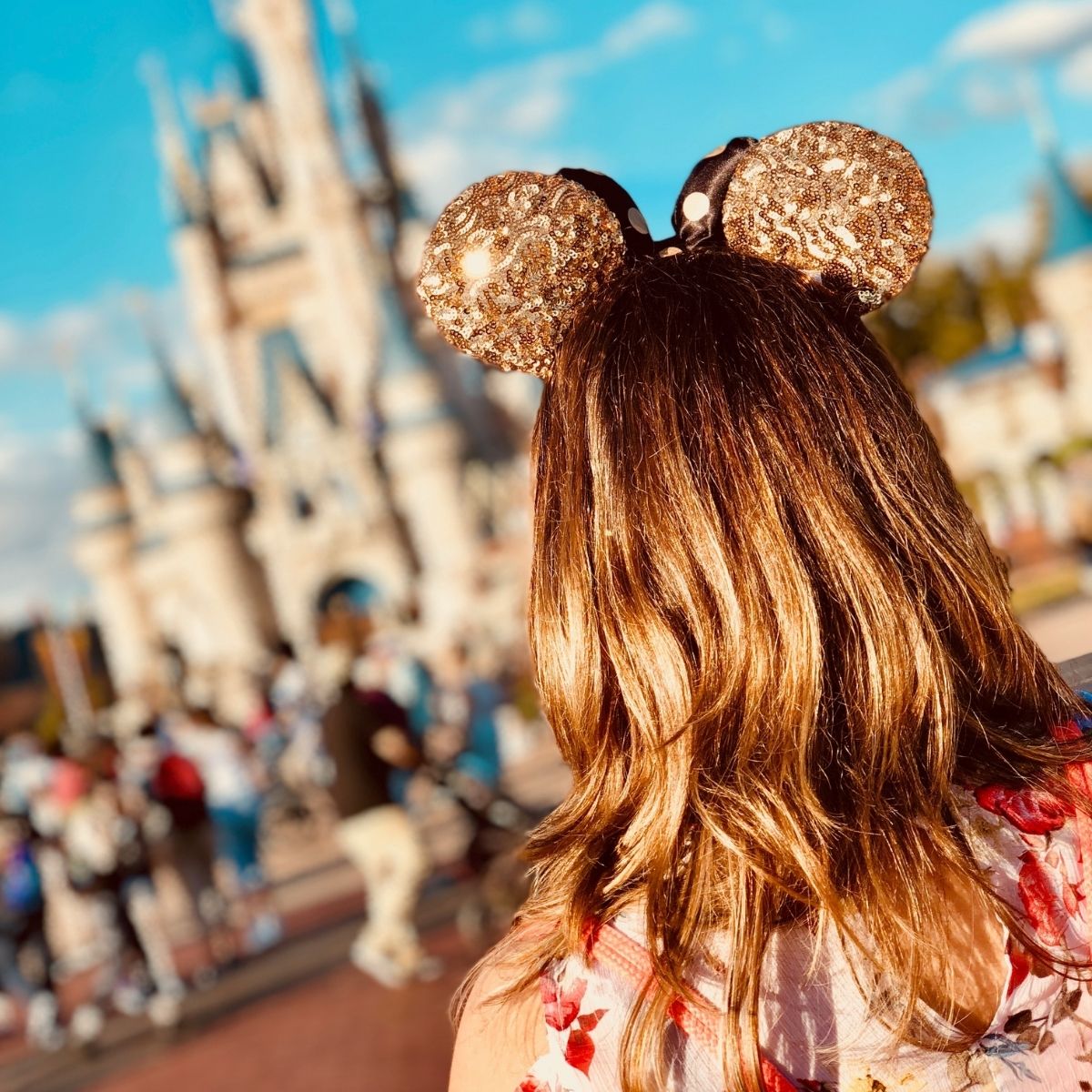 When planning a Disney vacation, one of the bigger questions friends often have is: "Which order should we visit the Disney parks??"
Real all the guide books and blog posts you want, the best way to get Disney advice is from a family who has recently experienced the Disney magic themselves.
I love interviewing people after they travel to Disney to hear the kind of real world, hands-on advice you can only get from a parent who has just been to Disney!
Every time I chat with a friend, they share golden nuggets that help shape our own future Disney trips.
Today, I'm sharing an interview from my friend Liz from Wisconsin who has amazing advice on a child's first trip to Disney.
Her family had a unique strategy for the order of the parks you won't want to miss!
Jump to:
How Many Times Have You Been to Disney World?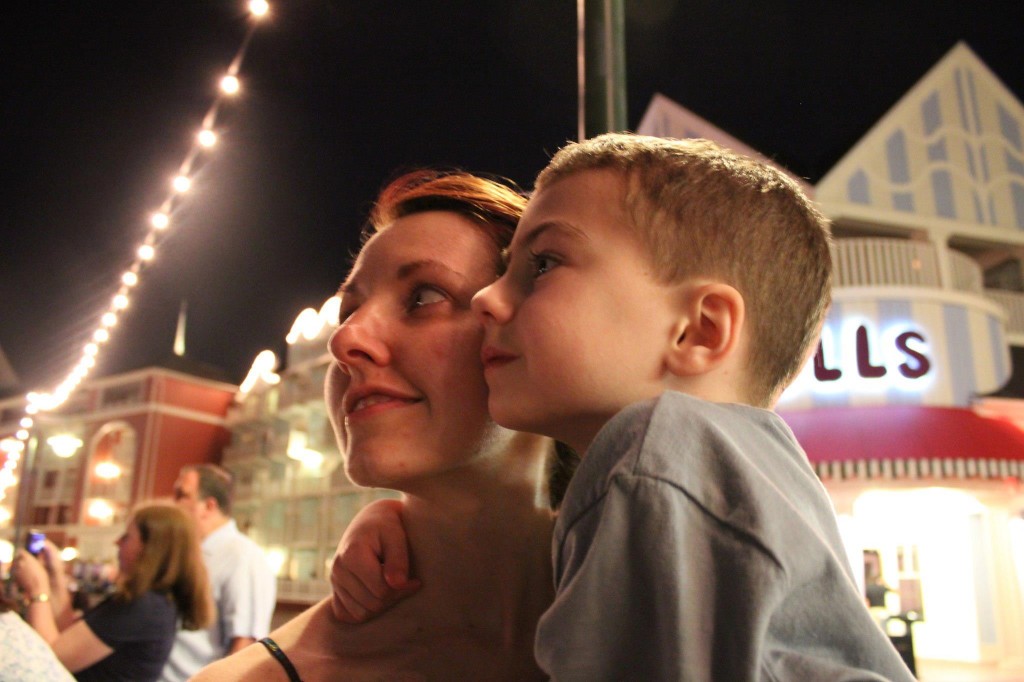 I have been to Disney at least 5 times as a child, and twice as an adult without children, but this was my son's first trip at age 6.
He's an only child, so it was easy to decide when to take him--he was ready for rides and has a great memory, so we knew the trip would stay with him.
He's already asking when we can go back.
Where Did You Stay?
We stayed at the Boardwalk Inn near EPCOT and I would 100% go back. The whole Boardwalk resort area is elaborately themed, a perfect blend of lively and quiet, and so so convenient.
I'd also be willing to try the other resorts in the area, like the Beach Club and the Yacht Club. The Friendship boats take you to Hollywood Studios or EPCOT.
Both parks are actually easy walking distance, especially EPCOT and the much less crowded International Gateway.
It was particularly wonderful after the late night shows to be able to stroll home while everyone was still standing in line for the monorails or buses at the front of the park.
Not to mention how easy it was to take a mid-day break without feeling like we were losing lots of park time with transportation.
What Was Your Favorite Dining Experience?
We didn't do the dining plan since the kiddo is not a big or adventurous eater.
Instead we did counter service when we got hungry. That really worked for us because we didn't have to plan where to be based on meal reservations. We tended to eat earlier than the big crowds, too.
Some of my favorite counter service spots are:
Sunshine Seasons food court in the lower level of The Land Pavillion: Lots of variety to choose from, and they even had soy milk for our dairy intolerant kiddo.
Tortuga Tavern in Adventureland at the Magic Kingdom: It's right across from the Pirates of the Carribean. The kiddo loves quesadillas, and I liked the condiment bar to spice up my taco salad.
The only dining reservation we made the whole trip was at Hollywood & Vine to get the Fantasmic Dinner Package.
We were there at a pretty small crowd time of year, so we probably didn't need the package to get decent seats, but we needed dinner anyway, and the cafeteria style made it easy to feed Mr. Picky, so why not!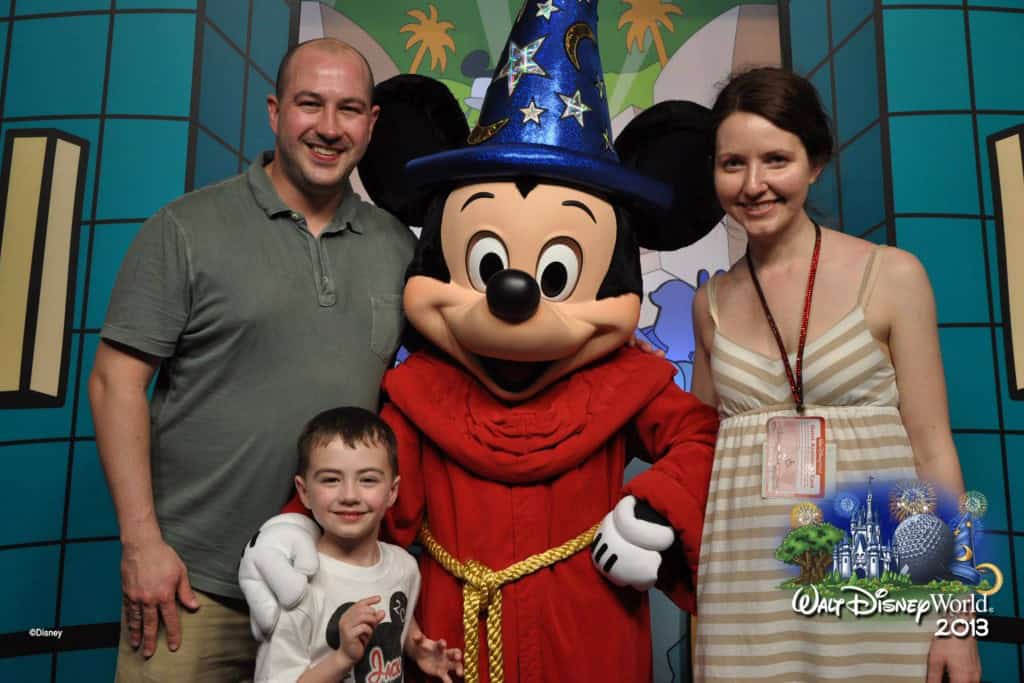 What Advice Do You Have for Other Moms Planning a Trip?
As a kid, my family always stayed off-property. Now having stayed on-property twice as an adult, I'd really have a hard time going back without staying at a Disney hotel. The experience is always great.
The convenience of the almost nonexistent commute to the parks is worth every penny to me. Add in the Magical Express and you've got the easiest trip ever.
The cast members really do always have a smile and everyone is willing to help.
I'd also say don't underestimate the heat.
We went in April, and although the temps were officially predicated to be in the low 80s, the humidity, crowds, and heat from the blacktop definitely took a toll.
We ended up buying one of the ridiculously overpriced spray fans filled with ice water, and I spent the rest of the trip lugging it around. It was a pain sometimes, but man did that feel good.
I ended up spraying down a lot of strangers' kids, too. There were so many sweaty, red-faced kiddos looking on with envy as I sprayed myself and my family.
I'd recommend getting one ahead of time if you're not going in cooler temps.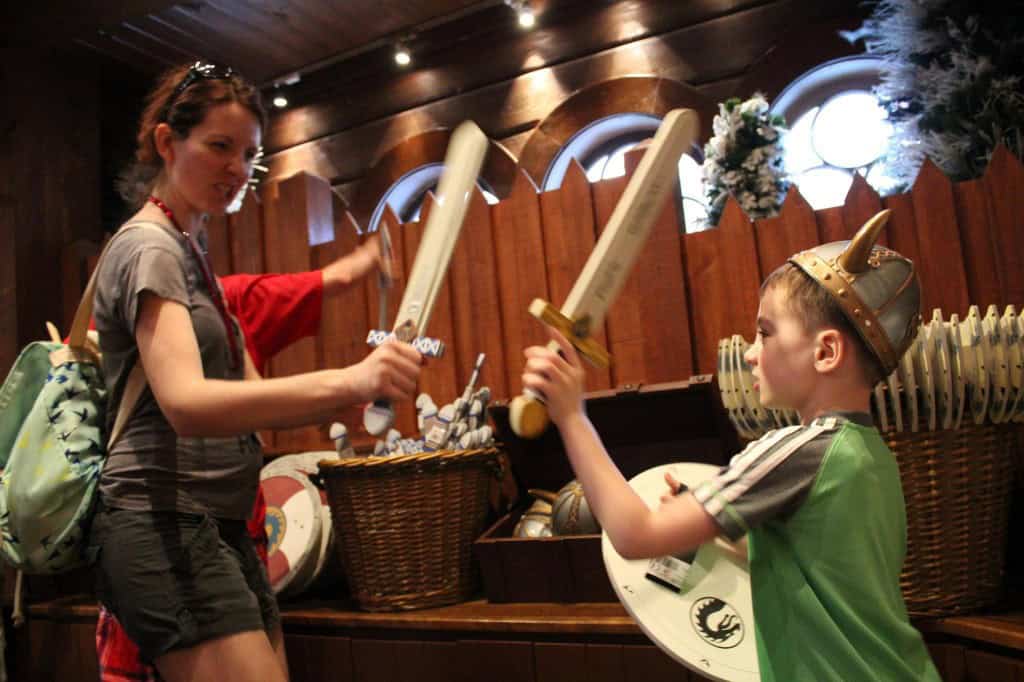 We had a great time taking silly pictures in the gift shops, too.
Putting on pirate gear, viking helmets, or character hats and taking a few pictures made for free souvenirs. The staff didn't mind a bit. Even when we had a sword fit in the Norway pavilion gift shop.
We also LOVE the DisneyParks app for the iPhone. It was so great for checking wait times and helping us make spur of the moment changes to our plans.
We followed the Don't Just Fly philosophy of only designating a couple of must-dos each day so everything else was gravy and the app made it easy to see as much as possible.
What Would You Do Differently Next Time?
Kiddo was young enough that we didn't stay up late to see the fireworks at the Magic Kingdom or the Electric Light Parade. He's seen pictures of it since then and requested to see it next time. That's about the only thing we'd change though!
Oh, and I'm never going back on Stitch's Wild Ride. It was gross and scary for kiddo and just not worth it. Even with no line.
I'd probably add at least one day to our trip as well. We went from a Monday-Friday with travel on the first and last days.
Three days in the parks was great, but it would have been nice to spend maybe one more, or try a water park. Especially considering how hot it was!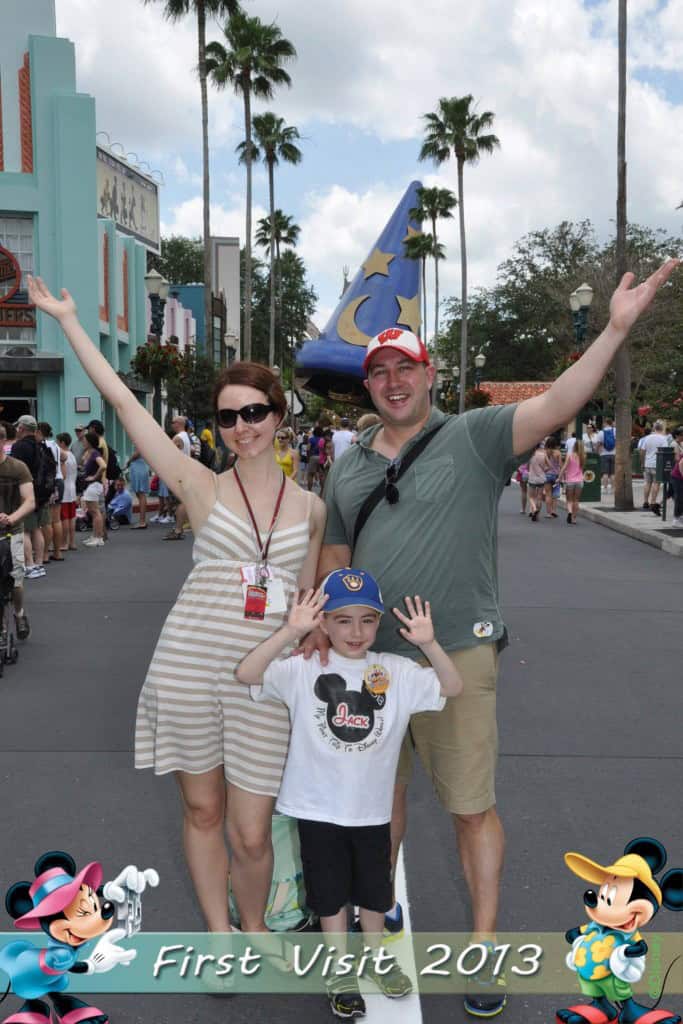 Which Order Did You Visit the Parks?
We decided to do the parks in reverse order.
Animal Kingdom in the morning, EPCOT in the afternoon, then EPCOT the next morning, and Hollywood Studios in the afternoon.
We saved the Magic Kingdom for last, because we wanted all the parks to be exciting and magical for the kiddo.
Since seeing the castle is such a big moment, saving it for last gave the other parks an opportunity to shine in their own right before the big entrance onto Main Street really made a great finale to the trip for him.
I would definitely recommend that approach. It also made for reduced crowds in the Magic Kingdom since most people start there.
- Liz from Wisconsin

Real Disney Advice from Real Moms
Looking to plan a Disney vacation for your family? Don't miss this great advice from real parents like you:
Like this post? Pin it!