These easy meals are perfect for large groups on vacation together like a family reunion at the lake or a college friends reunion at the beach. All the tips you need to plan an easy week of dinners and enjoy your time with loved ones.
My husband comes from a very large, very awesome, extended family. His dad was one of seven siblings who all got married and brought grandkids to the family.
Once every two years they gather at a sentimental Minnesota cabin for a huge extended family reunion.
All the siblings and the grandkids and the great-grandkids hunker down for a week of fishing, swimming, canoeing, biking, and boating together.
But my favorite part is how all the families come together for a big family dinner at the end of each day.
After watching the aunts plan this epic feast for a few family reunions in a row, I wanted to share all their best tips with you.
I hope these easy recipes for feeding a crowd help you gather your own loved ones for a special reunion you'll all remember.
Jump to:
Plan Ahead
The key to enjoying an epic week of family fun is to spend a little time getting things in order before you arrive for the trip.
1. Use a Sign-Up Genius:
Someone should set up a simple signup form so that every family in the group can take one night for the cooking.
If your group is large enough, it's ok to have two families team up per evening if that helps things along.
Everyone should mark what they plan to make so you don't have an entire week of repeition with something like hamburgers.
2. Be Considerate of Dietary Restrictions
Be sure to note if you have any family allergies or special dietary restrictions before you meal plan. In our family we have to note gluten-free and dairy-free options.
3. Know the Available Amenities in Advance
Does your vacation rental have an oven? A microwave? What kind of small appliances will be available? Is it a fully stocked kitchen or no?
These are not questions you want answered as you arrive with a trunk full of food. Be sure to call ahead!
4. Make Your Packing List
Make a list of what you need to bring from home and what you'll buy at the grocery store when you get there. I like to travel with my own spices and sometimes a few other kitchen staples if we're driving.
5. Know the Grocery Store Availability
Where is the local grocery store? What kind of stock do they carry? Is it just a small town pantry or is it a national chain? Don't plan a menu with items you won't be able to get at your destination.
6. Plan Shopping Transportation and Timing
How far is the grocery store from where you're staying? When will you shop vs. when you arrive? Will you have a car full of luggage or can you go back again with an empty trunk? Think through your grocery trip logistics and make your plan.
Yo-Yo for Breakfast and Lunch
It's been our experience that when spending vacation time with a really large group like our family reunions, individual families or groups have different ideas of how they'd like to spend their days.
Everyone will be running off in different directions, so let them be responsible for a "YoYo breakfast and lunch." (Yo-Yo stands for: "you're on your own!")
If you need ideas for food to plan for your own family for breakfast and lunch, don't miss these posts:
Assign Duties
While everyone is still at home planning for the trip, the group sends out a meal sign-up form.
Every family chooses one evening to take total control for the dinner. They provide the main dish, all the side dishes, and the dessert for the entire group.
That may sound like a lot of work, but it is an amazing strategy because:
One Night of Work: Your family does all the work once and then you're free to enjoy the rest of the trip with free evenings!
Everyone Still Pitches In: While the family in charge may do all the planning, shopping, cooking, and set-up of the meal, everyone else usually shows up early and offers to handle the last-minute tasks as needed. They also for sure help with the clean-up afterwards.
After all, it's the decision making and shopping that are the real drag, right? Actually cooking and eating with family can be the best part of the family reunion.
Plan for Easy Clean-Up
When you've got a large group eating together on a family vacation, it is crucial to consider the clean-up duties afterwards.
Now is not the time to be dining on fine china. Go ahead and stock up on paper dishes, napkins, and utensils.
This will leave just the cooking tools used for clean-up which is a lot easier to process at the end of the meal.
Easy Dinners
If your cooking skills are on the light side or you just plain don't enjoy cooking, these easy dinners are fast and easy to pull together for a crowd:
Hot Dogs with Chili Bar: This thick chili is perfect for topping a hot dog and it could be made at home and frozen to bring on your trip. Just thaw and heat and serve with the hot dogs. Or just do the chili bar itself with a big double-batch of the chili and plenty of toppings.
Spaghetti with Meatballs: This is my recipe for my favorite Italian meatballs in tomato sauce but you could easily use a giant bag of frozen meatballs and prepared jars of your favorite tomato sauce instead. HINT: If serving kids, be sure to offer a short noodle like penne or farfalle, it is so much easier for them to eat.
Crockpot Sloppy Joe's: Pop this easy sloppy joe mix into your slowcooker for a satisfying meal your whole family will love. Pair it with any of the simple side dishes mentioned at the bottom of the post and a pile of buns.
Taco Night: Tacos are super popular but could be tricky to make for a crowd unless you do things in big batches. My taco skillet would be easy to make in large pans and serve for a group. This crockpot chicken tacos recipe would be a hands-off way to prep the meat. Then just stock up on store bought salsa, tortillas, and toppings. My homemade Mexican rice would be a perfect side dish.
Chicken Chili: This healthy red chicken chili (with no beans) makes a giant serving to feed a crowd. I love to serve it with sour cream, shredded cheese, and big bowls of tortilla chips for dunking.
Meatball Subs: You could serve this as sandwich bar and put all the meatballs in a big slowcooker to keep warm and just serve the sub rolls on the side.
No Cook Dinners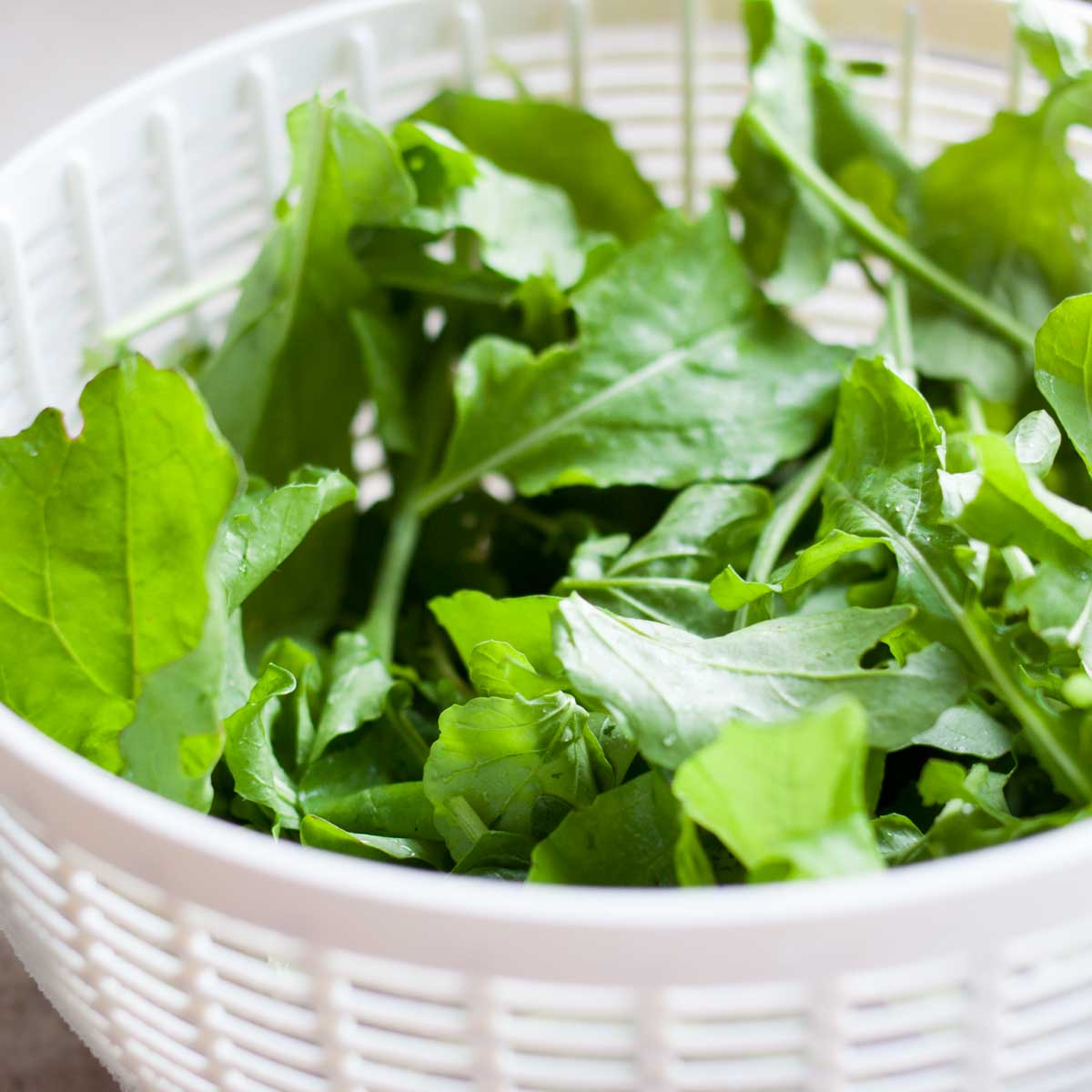 If your family reunion is meeting up somewhere nice and sunny, there's a good chance that spending time in a hot kitchen is not high on your priority list.
In that case, plan for one of these cool no-cook dinner ideas for your large group:
Salad Bar: You could spend all your prep time just chopping raw veggies and proteins for the ultimate salad bar. Bring some hardboiled eggs from home or pre-grilled chicken.
Deli Sandwiches: Head to the grocery store and pick up a fun variety of fresh sliced breads (rye, sourdough, white, honey whole wheat) along with a variety of deli meats and cheeses. The key to this is all in the presentation and wide variety to make it interesting. Splurge on some unique condiments like horseradish sauce or this easy spicy sandwich spread or pickled sandwich toppings, too.
Ultimate Snack Board Night: Snack boards are so fun for a big crowd because you can plan a much bigger variety of items on the board when you've got plenty of people to help you eat it. Start with my cheddar snack board but then consider adding a hot dip like my jalapeño artichoke dip or this Swedish meatball sausage dip.
Take-Out or Pizza Delivery: If you want a hot meal minus the cooking, consider using your budget for the evening to order take-out or pizza from a local place! It's technically a no-cook meal and could be a fun twist for the evening. Add a root beer float or ice cream sundae bar to finish the evening so it looks like you still put thoughtful effort in.
Make Ahead Dinners
If you're the ultimate planner and want a recipe you can make ahead and bring along for your trip, these recipes are for you.
Bake them in advance and freeze them. They will travel well to your final destination.
Or, you could plan to make them ahead on site and freeze them earlier in the week if you want to get your cooking out of the way for when your assigned evening comes later.
Make-Ahead Sausage Lasagna: You can freeze this awesome sausage lasagna in advance or make it a few days before you want to serve it and store it in the fridge. Serve with garlic bread and a big green salad.
Make-Ahead Freezer Breakfast Burritos: Surprise your family with a "breakfast for dinner" option. You could prep these burritos at home and freeze them. Serve with muffins from the grocery store bakery and fresh fruit.
Classic Beef Bolognese: My hearty bolognese recipe isn't quick and easy but it does freeze really well. Spend a lazy Sunday prepping it before your trip and freeze the whole batch in a big casserole pan. Serve with pasta, gnocchi, or as a chili with fresh bread for dunking.
Chicken Tetrazzini: We have a strict "no mushrooms" rule in our family, so this version of the classic make-ahead casserole is always a hit!
Stovetop Beef Stew: This freezer-friendly stew tastes amazing over mashed potatoes. You could freeze it in advance and then buy refrigerated potatoes at the grocery store or plan to make my slowcooker mashed potatoes on site.
Shredded Chicken for Tacos: If you know you want a taco night, you could prep ahead my kids' favorite green chile shredded chicken and freeze it.
Chicken Spaghetti: The kids will thank you when you pull a pan of this hearty casserole out of the oven! You can prep it at home and freeze it.
Chicken Enchiladas: These easy chicken enchiladas could be made in assembly line fashion and frozen in advance or prepped earlier in the day for baking at night.
Sausage Pasta Casserole: My mom is famous for this easy pasta casserole with spinach and sausage. It is always a huge hit with a crowd. Serve it with fresh pineapple, trust me it works.
Slowcooker Recipes for a Crowd
Want to enjoy your cooking day and not be stressed about getting dinner done on time for the family?
Plan ahead with an easy Crockpot dinner that you can prep ahead. This lets you enjoy your family even more!
Crockpot Italian Beef Sandwiches: You could actually plan to cook this Italian beef at home, shred it, and freeze it in a large 9x13 aluminum pan to bring on your trip or you could plan to cook it in the slowcooker on site. Plan for fresh rolls and pickled peppers for topping.
Tuscan Chicken Pasta: The chicken and sauce can cook in the slowcooker while you make a double (or triple) batch of the pasta in a big pot on the stovetop.
BBQ Pulled Pork Sandwiches: Plan a barbecue sandwich or platter night with cornbread, slaw, and baked beans. If you're not a fan of pork, these slowcooker bbq chicken thighs would be a good alternative. You could also make these slowcooker sweet potatoes for an easy side dish that tastes great with the meat piled up on top.
Crockpot Chicken and Sausage Jambalaya with Rice: You could make this dish with or without the shrimp depending on your family's preferences and budget. Frozen shrimp works just fine!
Open Face Turkey Sandwiches: These awesome turkey sandwiches start with my favorite slowcooker turkey breast recipe that would be super easy to pop into a Crockpot! It's a fun way to serve turkey to the family, just used jarred gravy if you don't want to make it from scratch.
Teriyaki Meatballs with Rice: Get a giant bag of frozen meatballs and pop them in the slowcooker with your favorite teriyaki sauce. Hint: My homemade teriyaki recipe is thick and perfect for this and only takes a minute to mix together. Serve them with fresh pineapple or my easy roasted peppers and pineapple side dish that would be easy to scale for a large crowd.
Chicken Noodle Soup: Everyone's favorite classic soup for good reason. Let this one simmer away in the slowcooker while you're enjoying your vacation. Serve with a smorgasbord of fresh breads, biscuits, or crackers.
Sandwich Buffet: Pick one or two of these Crockpot sandwich recipes to serve buffet-style to give your family options.
Instant Pot Recipes for a Buffet
If you know you'll have access to an Instant Pot (or 2 or 3 . . .) these easy recipes are perfect for feeding a large crowd:
Apricot Chicken with Herb Butter Rice: Just add a green vegetable like green beans or asparagus to round out the meal. The sauce for the apricot chicken makes a lot, you could probably add more chicken to help it stretch even farther.
Ground Turkey Soup with Tomato-based Broth: This is one of my family's favorite soups. Add a few loaves of fresh bread or biscuits.
Instant Pot Butter Chicken with Naan Bread Dippers and/or Rice: If your family likes things a little on the spicy side, this would be a fun alternative to the classic recipes on this list. Even my kids love this classic Indian dish.
Easy Side Dishes to Add
Once you have your menu set, keep the side dishes extra easy and rely on easy to find staples from the grocery store:
Fresh Bread
Bagged Salad with a Dressing
Frozen Vegetables
Fresh Fruit: wash and present it in big bowls or pretty on platters
Bags of Potato Chips
Frozen French Fries or Tater Tots
Classic Potluck Salads
These easy sweet side dishes mixed with Cool Whip are one part side dish, one part dessert. They are 100% popular with big crowds:
Easy Desserts for a Large Group
Plain Cheesecake with Toppings Bar: Go to Costco and stock up on a handful of giant cheesecakes and serve them with one of these delicious toppings and whipped cream.
Freezer-Friendly Chocolate Chip Walnut Cookies: This recipe can be prepped ahead and frozen as cookie dough balls you could bake on site or you could just go ahead and bake them up and freeze them in advance for easy packing.
Ice Cream Sandwich Cake: Layered with ice cream sandwiches and Cool Whip, this is the easiest dessert you could make!
Vanilla Glazed Cupcakes: Bake your favorite box mix of cupcakes and plan this easy vanilla glaze. SO much less work than frosting!
Plan for Leftovers
With everyone cooking every night and planning for a large crowd at dinner, you can count on one thing for sure:
There's definitely going to be a lot of leftovers.
In fact, you may want to build in a leftovers night to your family schedule where everyone brings what they have left to a big potluck of random dinner fun.