Easy Meals for Hotel with Fridge and Microwave
Make these easy meals right in your hotel room with a fridge and microwave! Save money on your trip or eat healthier meals with easy grocery store ingredients you can prep in just minutes.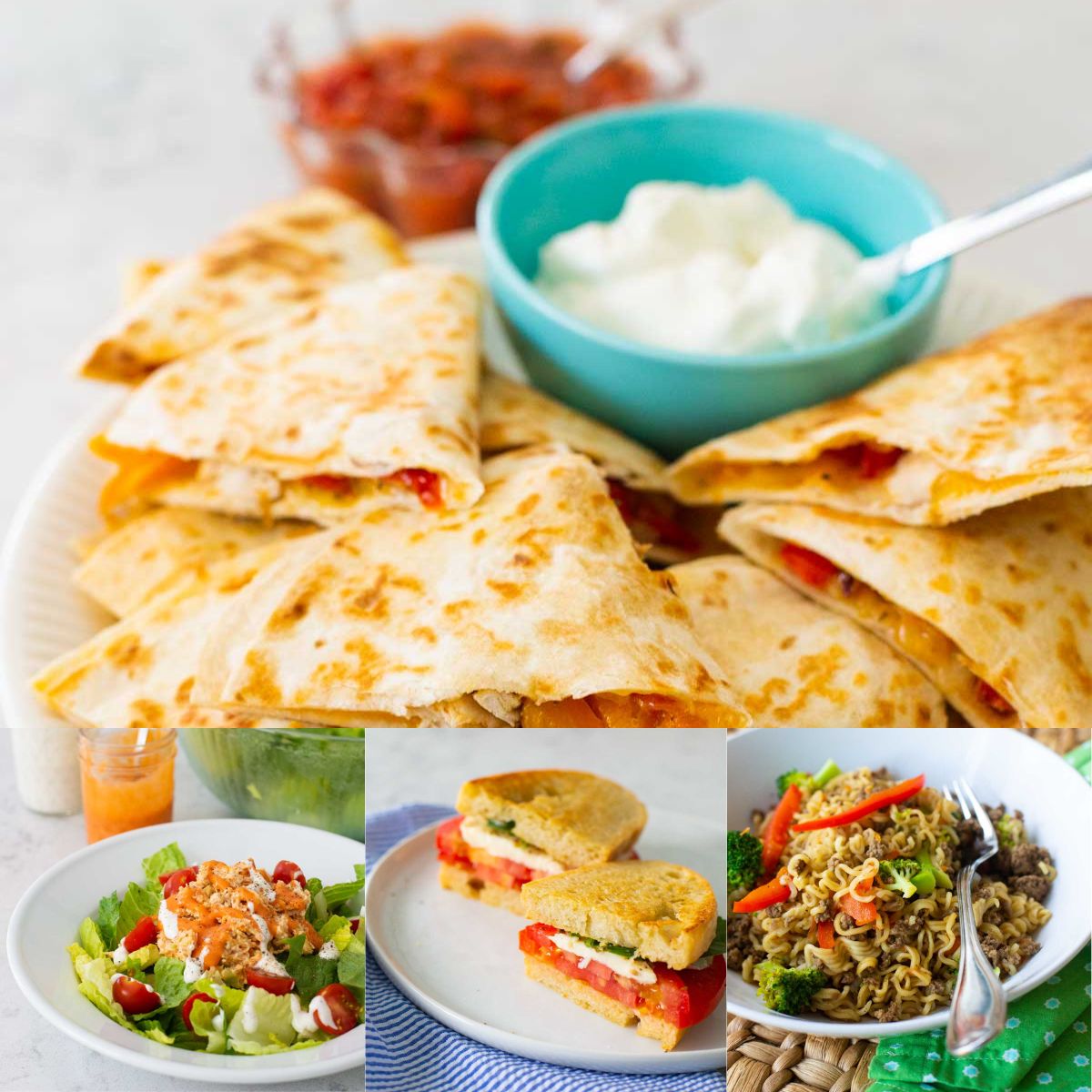 When you're staying in a hotel that comes equipped with a fridge and microwave, you can save a ton of money on your travel budget by making a few easy meals right in your room.
We love to make simple hotel room breakfasts before we head out for an adventure, but sometimes the kids are so tired it's actually nicer to eat dinner in our hotel room instead of going out.
Perhaps you're planning on staying in an extended stay hotel for a longer duration and need hotel room meal ideas because dining out every day for a month just isn't feasible!
It's crazy the variety of meals you can make by using just a fridge and microwave as long as you are strategic with the staples you pick up from the local grocery store.
If your hotel room doesn't come equipped with dishes, you may want to be prepared with our favorite hotel room picnic supplies before you go. They are one of the best things on my list of what to pack for a hotel stay.
They'll make eating your meal so much more comfortable.
Easy Meals to Make in a Hotel with Just a Fridge and Microwave
If you're staying in a hotel for more than just a night, it can be nice to have a few "homecooked" meals during your trip.
Dining out gets expensive and after a long day it can be more relaxing to just enjoy your hotel room with these easy meals.