Everyone is relaxed and happy, your family vacation is the PERFECT time to take your annual Christmas card photo. Use these simple props and suggestions for taking a holiday card photo all your friends will remember.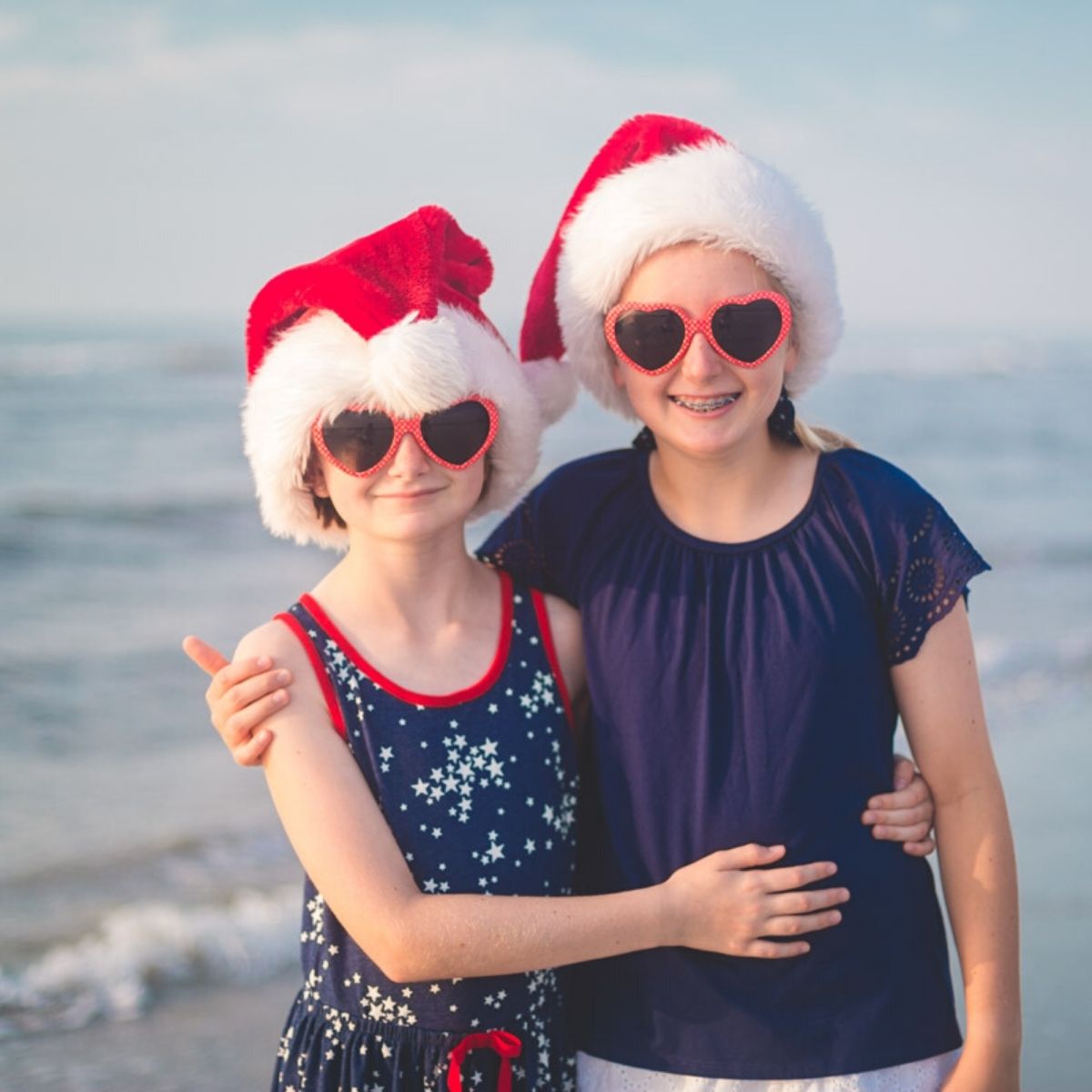 I adore the tradition of printed holiday cards. I look forward to creating ours each and every year. Because it is one of my most beloved Christmas traditions, I insist on taking just the right photo, handwriting my envelopes, and taking care to make them as special as I can.
The last few years, even though I've loved doing it, the busy holiday season and all the obligations it brings has forced me to push back the creation of our cards later and later. I've just barely made the Christmas eve deadline which means all that hard work goes into a card that will be on display for 2-3 days before the recipients are likely to clean house.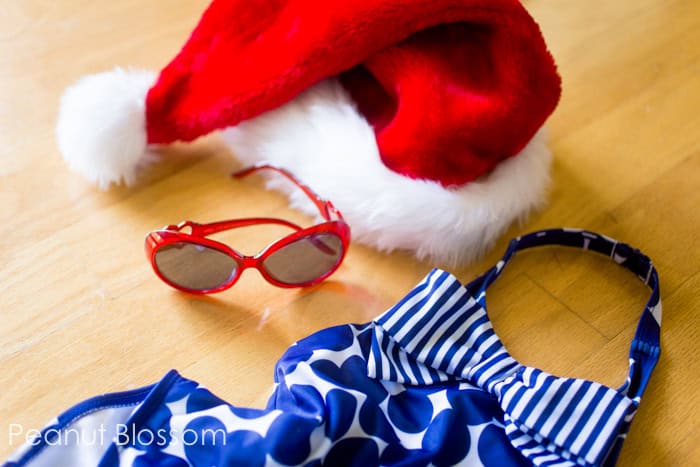 Two years in a row I marked my planner "Do Cards EARLY" for the first day of October. Two years in a row, the same story -- no cards till late December.
2014 was my breaking point. As I dropped my stash into the mailbox on Dec. 20th I vowed to make a change this year. I've been plotting and planning for 6 months. We're heading to the beach this weekend and I am packing a little Christmas in July surprise in our suitcases. . .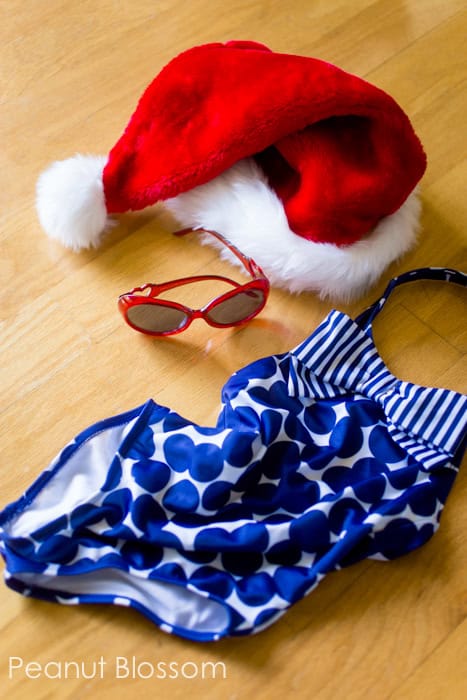 Because for me? It's just NOT a Christmas card unless it is festive. I cherish Each And Every card we receive every year (and I have the boxes of them saved to prove it.) But when it comes to our personal family card? The image has to be holidayish. Since our tree doesn't go up until Thanksgiving weekend, it has foiled my "Do it Early" mantra for years.
I don't send a photo card just to show off the latest family portrait session or to do a year end recap of what adventures we went on, my friends already see that on Facebook. I want our Christmas photo to speak the message that it was custom made for this particular card. That we were thinking of all our friends and family when we took it.
I want them to know our Christmas card is special made, just for them.
So to make that happen? A pair of those fuzzy red santa hats are getting sneaked into the suitcase. I'm not perfectly sure what will happen with them, but I know exactly where the images will end up. While we're building sandcastles on the beach, we'll already be thinking of our loved ones at the holidays.
The best part is, we'll come back from our adventure and I'll already have the photos I need to get our card into production. I will hold off on ordering until I get the first fantastic sale flyer of the season. Then? I will POUNCE.
Look out family, our cards are dropping in November this year! BAM!
Do you want to channel this Festive Rock Goddess feeling?? Do you want to head into the holiday season with one less stressor on your back?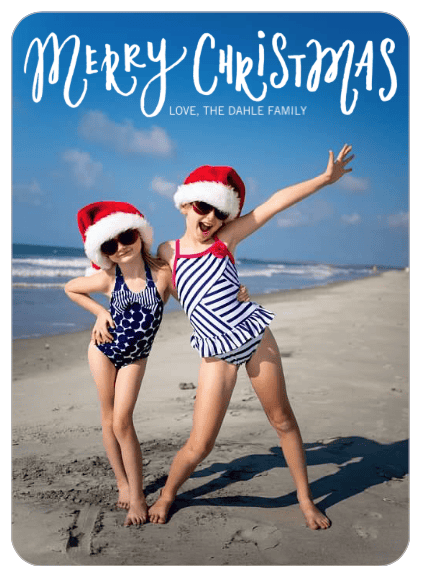 Check out these adorable PACKABLE props for Christmas photos I found on Amazon that are perfect for your next vacation: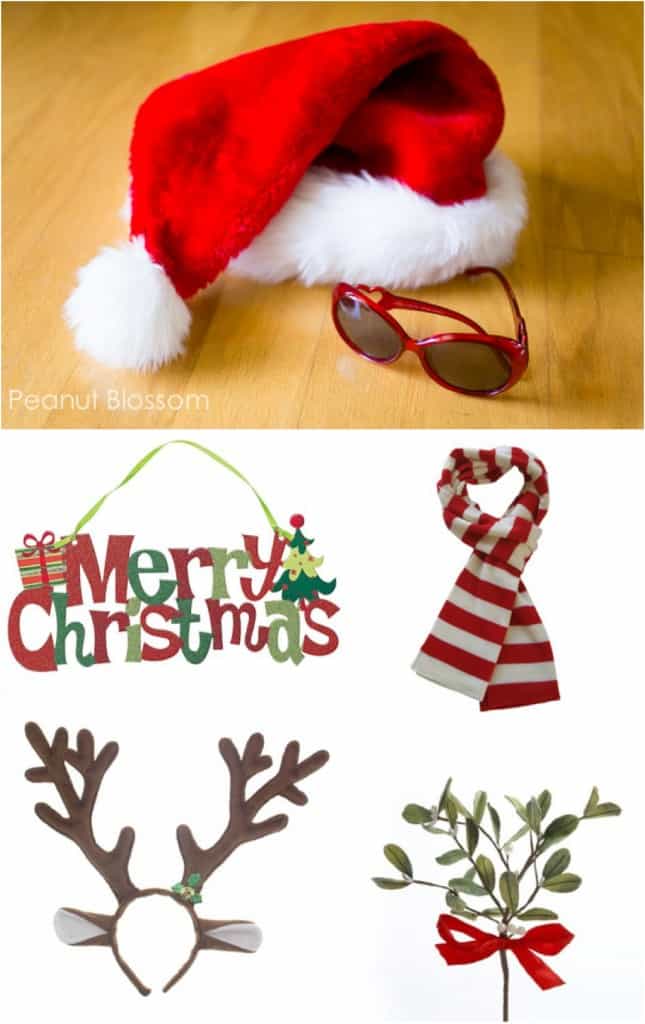 Santa hat: This version is very similar to ours. LOVE it.
Red sunglasses: Ours came from Gymboree last year but I found this adorable pair with white polka dots that would be just perfect!
Mistletoe: This would be ADORABLE for a kissing photo on the beach or other random location.
Scarf: I'm in love with this stripy scarf. It would be adorable in quantity for the whole family but could be equally cute on a "Sandman" snowman.
Reindeer antlers: A classic for a reason. Love the extra height these seem to have!
Merry Christmas sign: If you're not into wearing your props, this sign would be so easy to hold up as a prop or placed somewhere in the scene.
Which of these props would your family most likely use? I love how they could turn into a Where's Waldo type thing that makes your annual vacation packing list.
Wherever will your photo props end up next??

P.S. Want more vacation photo tips? Check out 4 fun beach picture ideas you'll be so excited to share!