This Ireland itinerary helps you experience the best Ireland has to offer from Dublin to the Cliffs of Moher.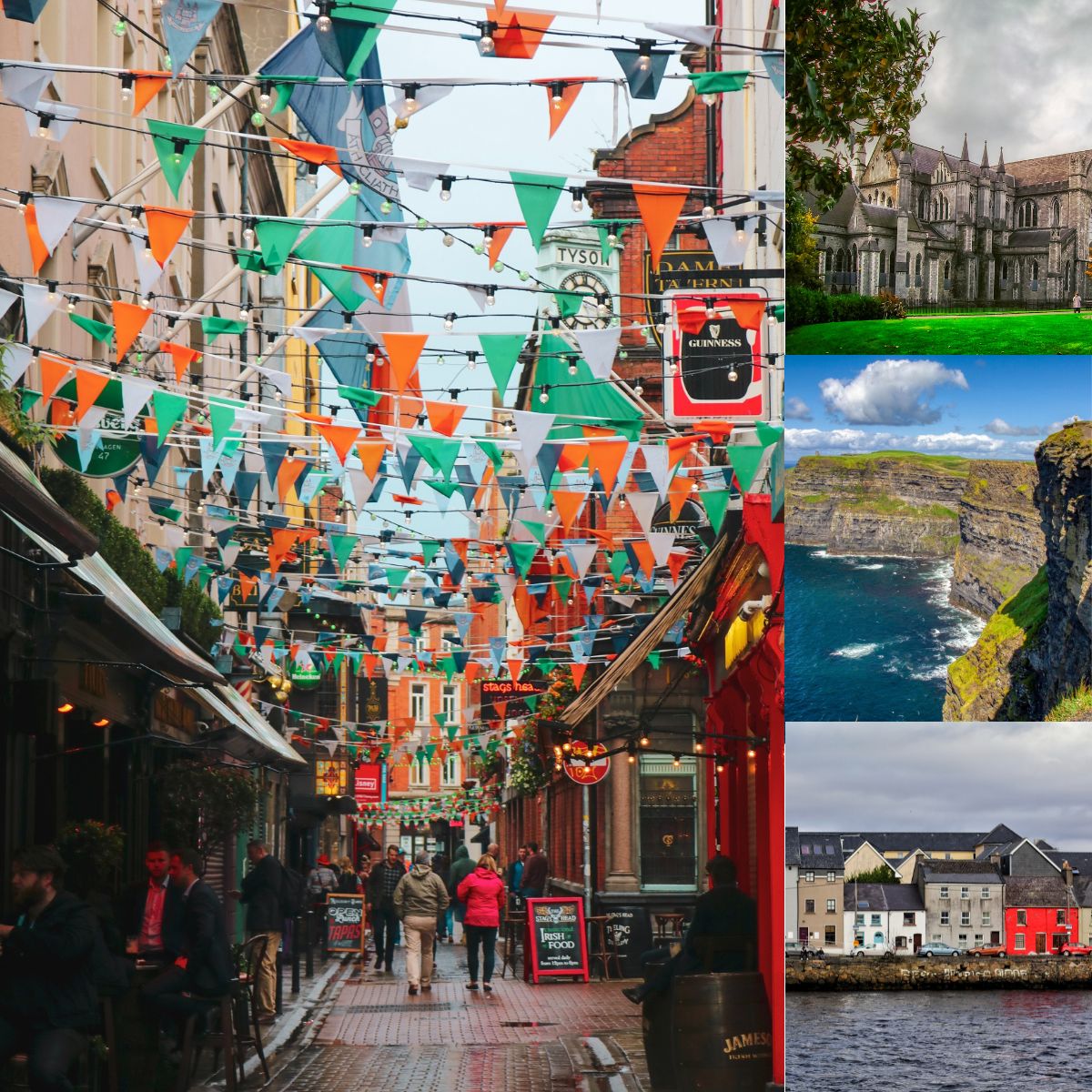 My daughter's high school marching band has performed in the St. Patrick's Day parade in Dublin, Ireland and competed in the Limerick International Band Championship once every four years for as long as anyone can remember.
We are thrilled to be participating in the 2023 spring trip.
The Ireland trip committee has this amazing experience down pat after so many trips where they've coordinated over 100 travelers including both students and parents.
They shared the brief outline of the official Ireland itinerary with us to help sell us on the trip--as if that was going to be difficult to do!
Show me a few stunning pictures of the Cliffs of Moher and classic Irish pubs in Dublin and you'll have very little arm twisting involved to get me to sign up!
Below is the one week itinerary we'll be taking during our trip. It highlights the best of Ireland in a budget-friendly amount of time.
Jump to:
The Best Ireland Itinerary for 7 Days
One week in Ireland is the perfect amount of time to spend if you want to get a feeling for everything the country has to offer.
This itinerary is the best because:
The Best of Both Worlds: You will experience the urban city of Dublin and also be able to see the Irish countryside and rocky coasts.
Minimal Hotel Changes: You only need to switch hotels once during this trip but will still see several hot spots on the western coastline.
Flexible Timeline: Because you can pick your day trips from Limerick, you'll be able to time your visits to the Cliffs of Moher for a day when the weather is nice.
Day 1: Arrive in Dublin
If you're traveling internationally, your plane will arrive at Dublin Airport which is located about 6 miles away from the city center.
Your available options for transportation to get from the airport to Dublin include:
Bus: There are 1,000+ buses options from the airport that will take you to most places in Dublin and surrounding areas. You can read more details here.
Rental Car: Definitely plan ahead if you plan to rent a car in Ireland. You can check out the available rental agencies at the airport here.
Taxi: If you don't want to plan ahead, the easiest option is to hop in a taxi. You can find the taxi pick-up spots at the airport here.
Plan for approximately 23-45 minutes from the airport to Dublin's city center, depending on traffic, time of day, and transportation option.
Once you arrive in Dublin, check in to your hotel and get settled for the stay.
It's a good idea to plan to keep things easy for your first day, especially if you'll be battling jet lag.
Grab a delicious dinner at a local pub or squeeze in a light sightseeing visit with the remainder of your first evening.
Day 2: Tour Dublin
While many hotels in Ireland may offer breakfast on site, it might not be your best option for the morning meal. Hotel breakfasts can be low quality and overpriced.
Instead, consider grabbing breakfast at a local restaurant like O'Shea's of Talbot Street.
Trinity College
Once you're fueled and ready to go, start your visit to Dublin with a trip to Trinity College.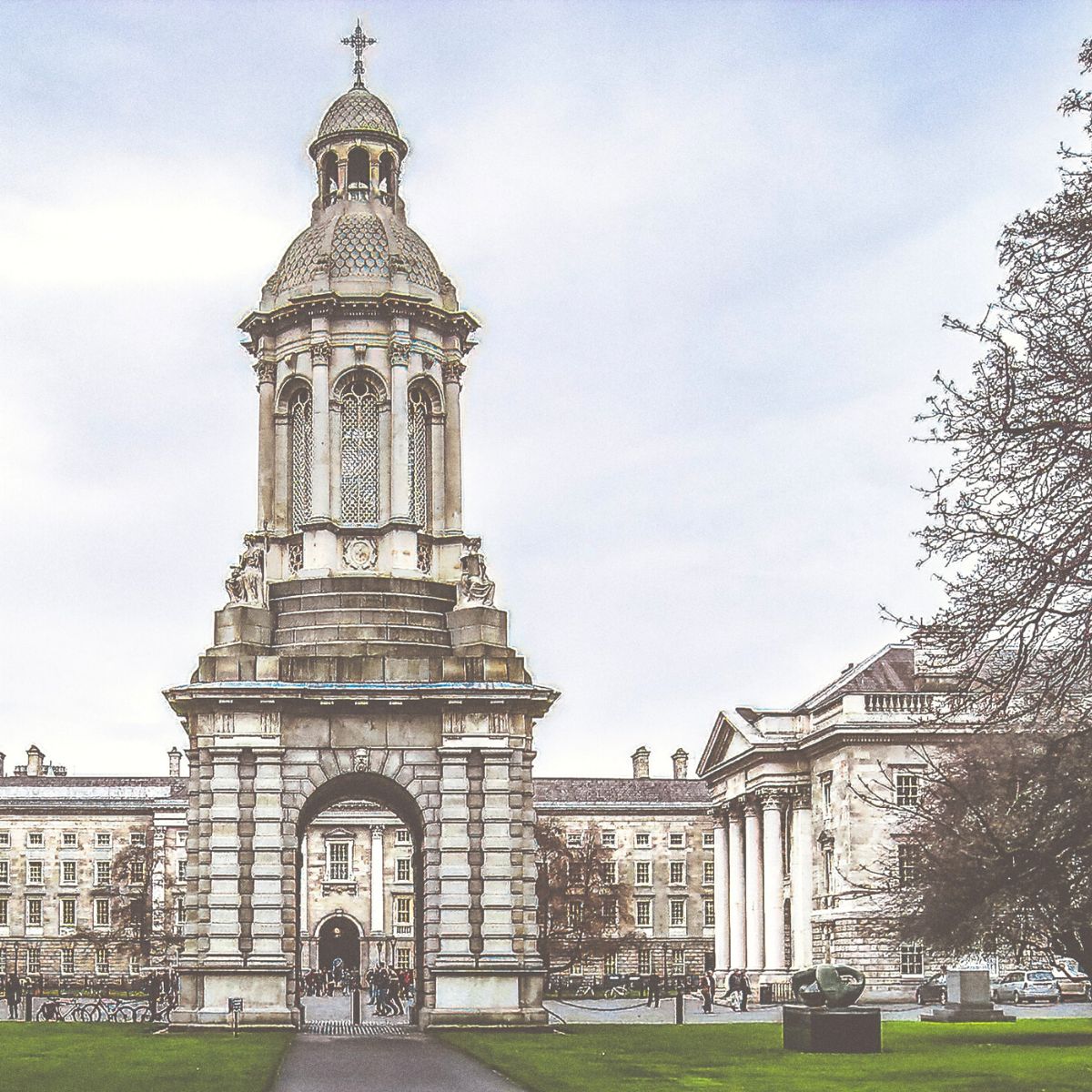 Why You Should Go
Trinity College is the most visited destination in Dublin and attracts two million visitors per year.
As my sister put it: "If a visit to Trinity College doesn't make you want to study abroad, nothing will."
This stunning college features several main attractions:
Long Room in the Old Library
Book of Kells, the Gospel manuscript that is one of Ireland's greatest treasures
The 1798 Chapel
Red-Brick Rubrics Building, the oldest building at the college
A Zoological Museum
The Pavillion, a popular campus bar
Fun Fact: The Long Room in the Old Library is one of the most photographed spaces in Dublin and was used as the Jedi Archive in Star Wars Episode II: Attack of the Clones.
St. Patrick's Cathedral
Next Stop: St. Patrick's Cathedral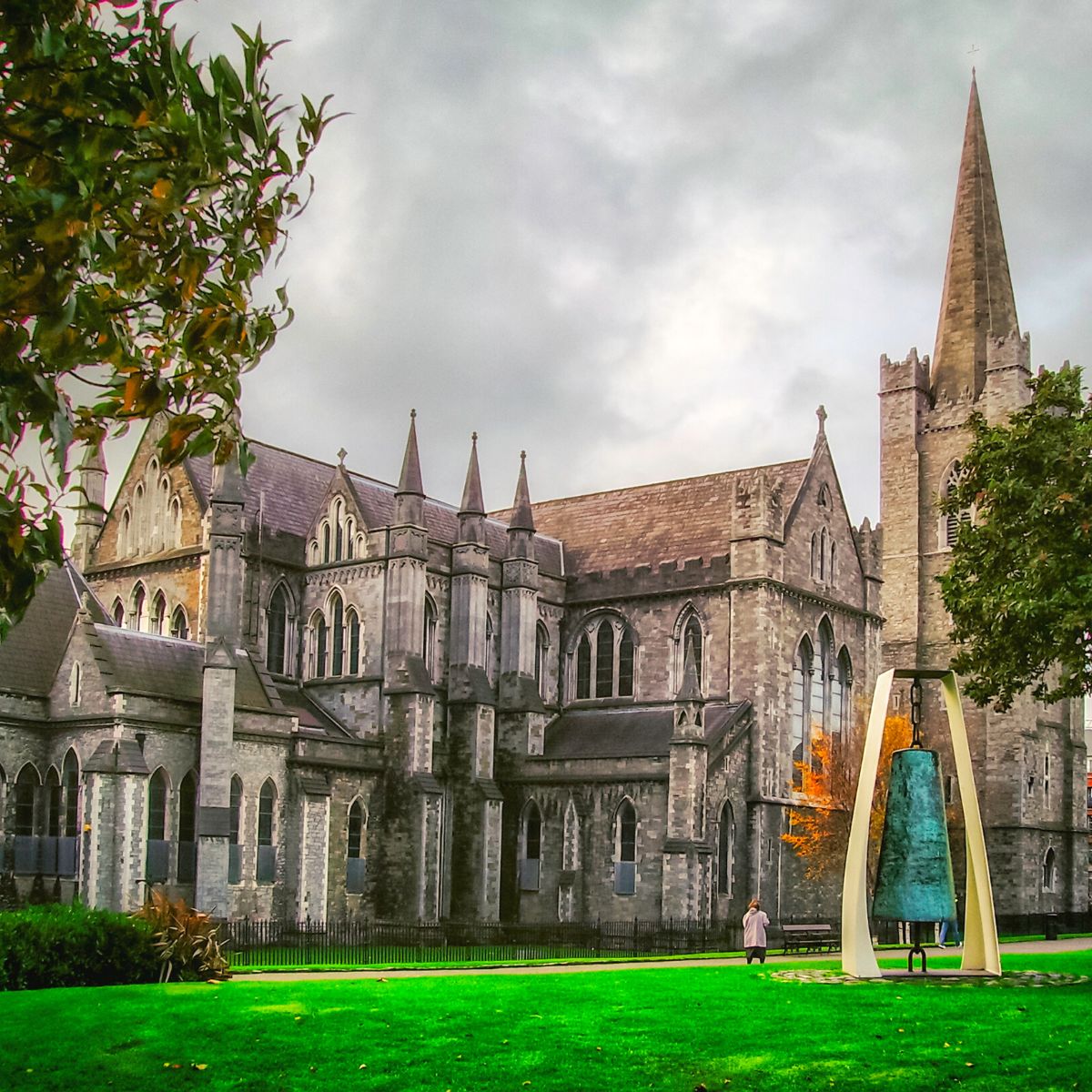 Why You Should Go:
Saint Patrick's Cathedral was built between 1220 and 1260 and has been part of Irish history for over 800 years.
The cathedral is one of the few buildings left from medieval Dublin.
Don't miss the adjoining gardens and their beautiful flowers. If you're Catholic, you may enjoy staying to participate in Mass.
Grafton Street
Next Stop: Grafton Street
Why You Should Go:
Grafton Street is filled with several shops, cafes, restaurants, and live performers which makes it an entertaining spot to end your day.
Window shop and then take a break to get dinner before enjoying the nightlife as it starts up.
Day 3: Travel to Limerick & Explore
The next stop on your tour of Ireland is a visit to Limerick.
Why Limerick?
Of all the places to see in Ireland, why Limerick? Here are seven reasons you'll love to visit.
But most importantly, Limerick is centrally located and will serve as your hub for visiting the remaining spots on the itinerary.
You can easily do day trips to the landmarks and return to Limerick which will save time checking in and out of hotels.
Check Out and Transfer
This morning, check out of your Dublin hotel and prep for the transfer to this quaint Irish town about 46 miles away.
To get from Dublin to Limerick you can take a bus, ride a train, or drive. The cheapest way to go is driving which will take about an hour.
Once you arrive in Limerick, check into your hotel and enjoy an afternoon of exploring.
Explore Limerick
Since Limerick will be your home base for the remainder of your trip, you can enjoy these sightseeing adventures at the start or end of any day during the rest of your visit.
Things to See:
Three Bridges Walking Tour: This introductory walking tour of Limerick begins at Arthur's Quay Park and follows a stunning route along the banks of the River Shannon. Along the way you'll pass some of Limerick's most iconic landmarks.
Visit King John's Castle: The medieval castle's history dates back to the Viking era and is one of the most famous landmarks in Limerick.
Visit St. Mary's Cathedral: Founded in 1168 AD, this medieval church is still operating in the original building and hosts a treasure of Irish religious art.
Day 4: Visit the Blarney Castle in Cork
A trip to Ireland just wouldn't be complete without a visit to the infamous Blarney Stone and Blarney Castle which are located in Cork, about an hour's drive south from Limerick.
Blarney Stone
If you have plans to kiss the Blarney Stone and be bestowed with the "gift of gab," you'll find this famous Irish landmark at the Blarney Castle.
But be prepared to wait as long as 2 hours for your turn to smooch the stone.
You can learn more about this 600 year old tradition here.
Blarney Castle
Why You Should Go:
Once you've seen the stone, take time to explore the Blarney Castle & Gardens.
While you are there, don't miss the Poison Garden. This unique garden is host to several dangerous plants that need to be kept in cages!
Day 5: Visit the Cliffs of Moher & Bunratty Castle
About an hour's drive northwest from Limerick, take the day to visit the Cliffs of Moher and stop by Bunratty Castle on your way back in the afternoon.
Cliffs of Moher
Why You Should Go:
The stunning Cliffs of Moher is one of the top must-see attractions in Ireland.
The cliffs rise out of the Atlantic to a height of over 700 ft and run along the coast for almost 8 miles of breathtaking views of the sky and sea.
Formed over 320 million years ago, the cliffs have inspired movie makers to film famous scenes from Harry Potter and the Princess Bride.
Walk along the safe paths and stop by the Visitor Center, where you'll find shops and cafes.
Bunratty Castle & Folk Park
On the way back to your hotel after visiting the Cliffs of Moher, stop to visit Bunratty Castle, just a short 20 minute drive from Limerick.
Why You Should Go:
The current structure at Bunratty Castle is the last remaining of four towers and is the most complete castle left in Ireland today.
You'll also want to visit the incredible Bunratty Folk Park, a living historical village that represents traditional Irish life in the 19th century.
The heart of Bunratty Folk Park is Village Street where you'll discover brightly colored shops and buildings nestled together and the sweet sounds of traditional Irish music fill the air.
Day 6: Visit Galway City
A little more than an hour north of Limerick is the gorgeous harbor city of Galway.
Why You Should Go:
There are plenty of things to see and do in Galway, you could take your pick from:
Day 7: Departure
Sadly, your visit to the Emerald Isle is coming to an end and it is time to depart from Dublin.
Check out of your hotel in Limerick and leave plenty of time to return to Dublin Airport.
More Helpful Tips