These captivating books on Ireland are a must-read before your trip. Non-fiction Ireland travel books include the classic Rick Steeves travel guide alongside books about the Irish language and food you'll encounter during your vacation as well.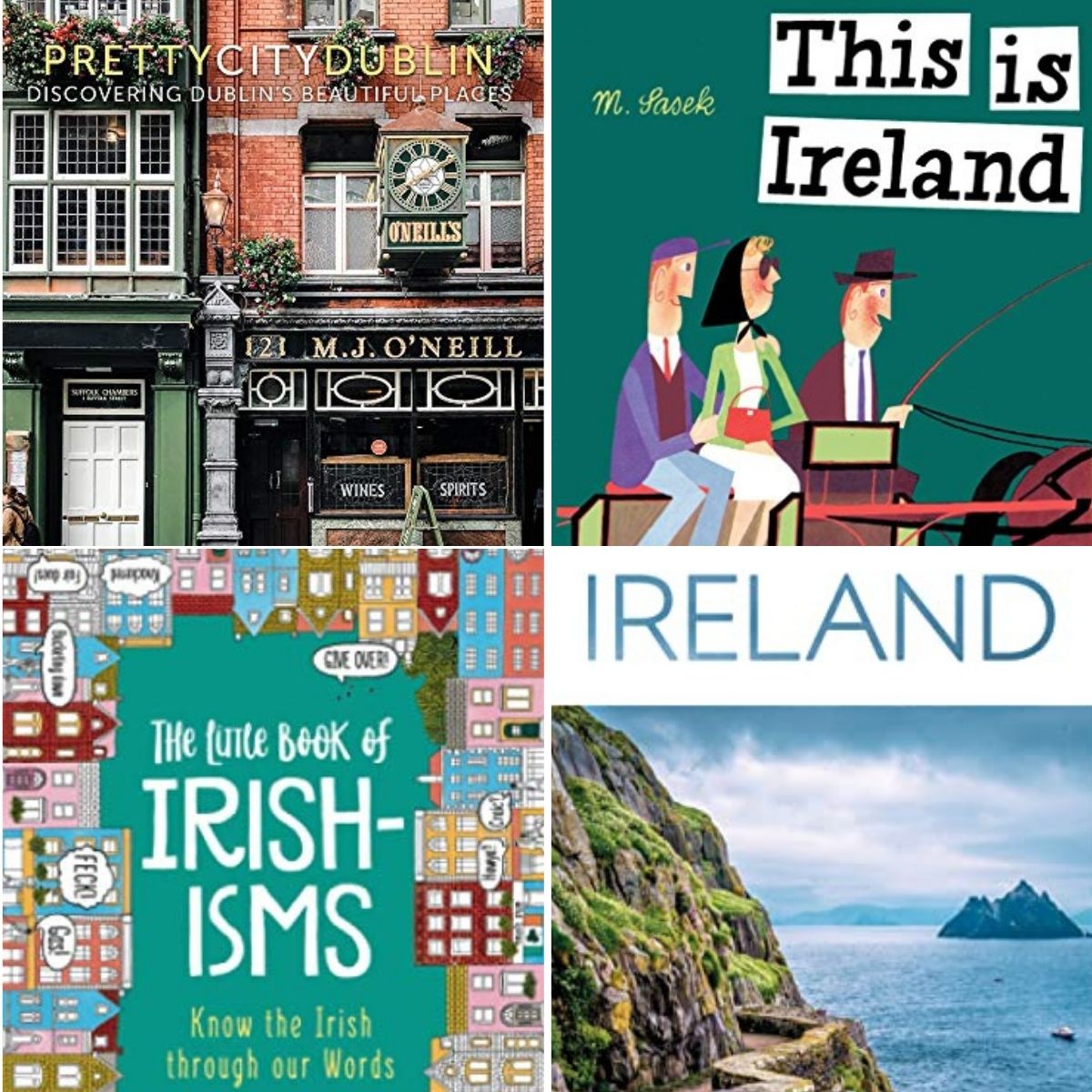 Planning a trip to Ireland? Or perhaps you just want to explore Ireland from home as part of a homeschool geography, history, or cultural study.
These non-fiction books on Ireland cover a broad range of fascinating topics that bring the Irish Isles right to your front door.
When I'm reading up before a big trip, I always start with a few classic travel guides to get a better sense of the area I'll be visiting and the landmarks I want to add to my itinerary.
But then I like to dig a little deeper with books about the language, history, food, and culture so that I'm better prepared for the people I'll meet and the experiences I'll encounter.
Though they do speak English in Ireland, if it is your first International trip, you may be surprised at just how difficult it can be to understand through a thick Irish accent along with colloquial phrases that will be new to you.
Familiarizing yourself with an Irish phrase book and reading a little about the food you'll find in the Irish pubs where you'll be dining via Irish cookbooks will help prevent culture shock.
I've also included a few Irish travelogues if you prefer a first-hand account of Ireland vs. a more detailed guide book or history book.
You'll find a few books about Ireland for kids on the list in case you want to use these for homeschool or to prepare your children before a family vacation.
But if non-fiction books aren't your thing, don't miss this list of fun Irish books that includes romance and other lighter subjects or this fun list of St. Patrick's Day books for kids.
Essential Books on Ireland