These hotel picnic supplies are perfect for families traveling with kids but adults on a solo getaway will love how much more comfortable it makes an evening cocktail with tasty nibbles.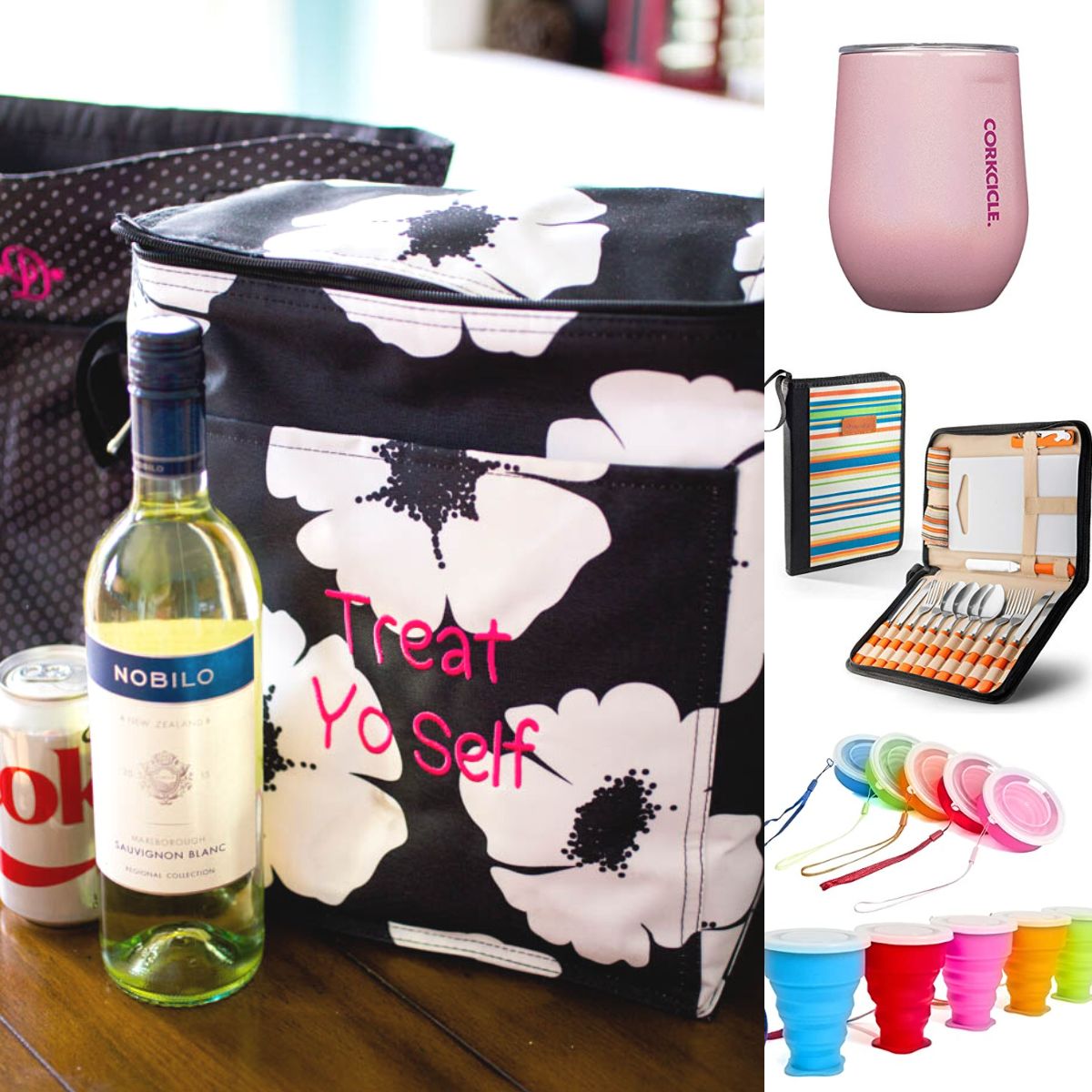 After spending a week at Disney during the Food & Wine Festival at EPCOT and venturing into Universal Studios with our kids, we were eager to find ways to save money on our family vacation by cutting corners in the dining budget.
We planned to share as many things in the theme park as possible so we could sample a wide variety of Disney treats.
On my list of what to pack for a hotel room, I always include a lot of snacks and easy breakfasts to eat in our hotel room.
And at the end of those exhausting, long days of fun? Nothing felt better than showering, getting into my jammies, and relaxing with a chilled glass of wine and some evening snacks before we tucked in for the night.
Bringing my own wine from home was way cheaper than even just a glass at the hotel bar!
The portable dining accessories listed below were perfect for packing into our back packs for a day in the theme parks but we also used several of them exclusively in the hotel room with the kids.
Hotel Picnic Supplies
Planning to eat in your hotel room with the kids or on vacation?
Maybe you just want to enjoy breakfast in your hotel room before starting your day or wind down at night with a cold glass of wine and some bedtime snacks.
These portable travel accessories for eating on the go are perfect for tossing in your suitcase and will make your nibble time so much more relaxing.
Easy Things to Eat in Your Hotel Room
Now that you've got the picnic supplies to pack, all that's left is to plan the food!
If you're looking for great food for a hotel picnic with kids, my advice is to keep it simple and fresh. Buy the fresh produce and milk or yogurt at your destination and just pack a few things from home.
But, don't miss my tips for these delicious breakfast ideas for hotel rooms along with easy meals for the hotel fridge and microwave that the whole family will love:
Romantic Picnic Date Ideas
If you're on a romantic getaway, you may want to plan an outdoor picnic at a gorgeous spot at your destination. Learn what to pack for a picnic date here: