The Metro Diner is a fun place to eat in Charlotte with kids. Don't miss their chicken and waffles and pancakes bigger than your head!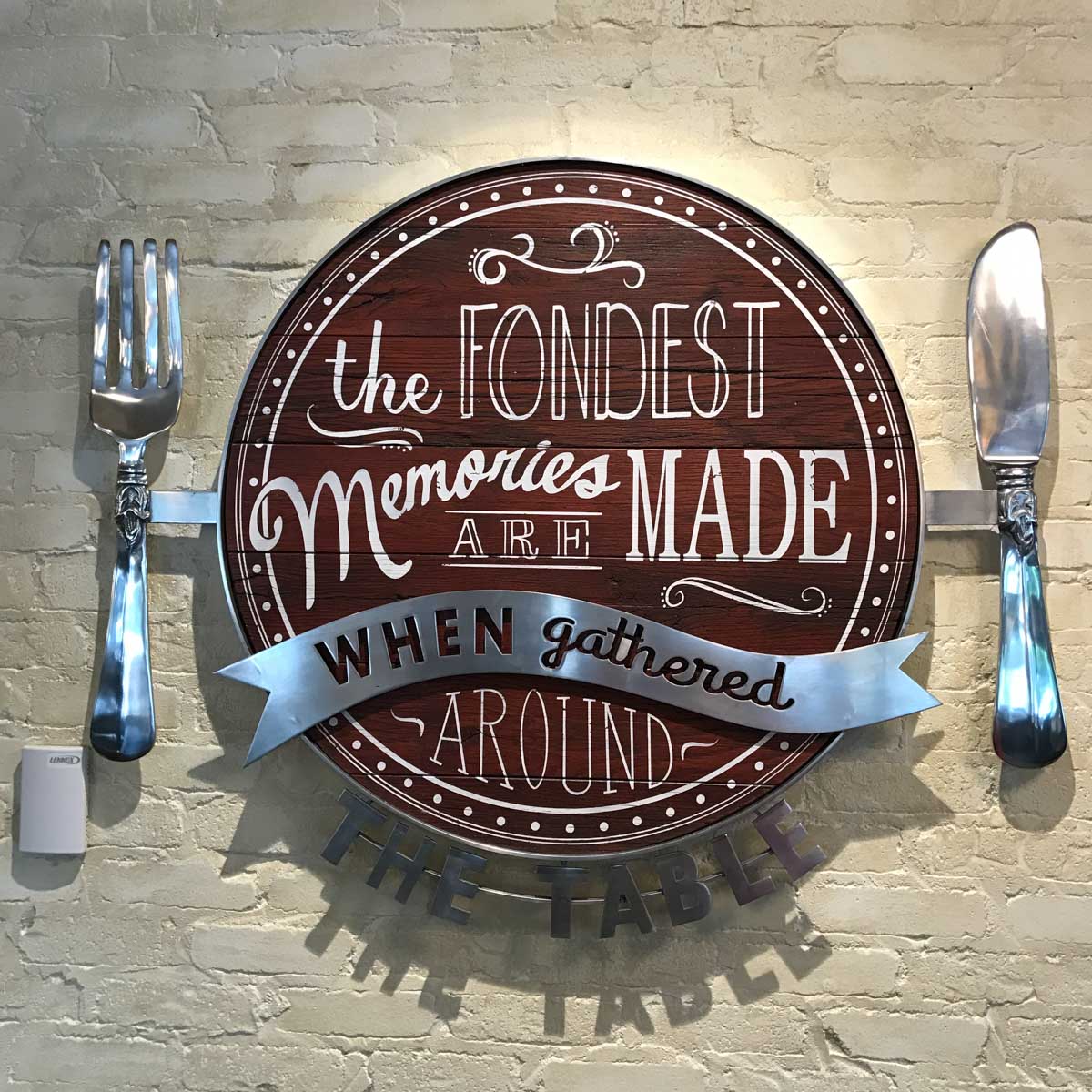 "The fondest memories are made when gathered around the table."
Do you agree?
As much as I love to cook for my family, I reallllyyyyy love going out to eat even more. Everyone gets exactly what they want for the meal and even better I can just sit and enjoy my family while all the work of the meal production and clean-up is handled by the pros.
To kick start the very first day of our summer vacation, the girls and I tried starting a new tradition: going out for a fun breakfast on the very first Monday morning of the first week off of school.
It turned out that very same week Metro Diner was opening their doors with their first location here in Charlotte. Their team reached out to me and asked us to give it a try so we could report back to you. They had me at "chicken and waffles."
Still stuck on our wake-up schedule from the school year, we got up bright and early and headed over to Metro Diner in Matthews. Normally we reserve breakfasts out at restaurants for Sunday mornings after church. It felt deliciously "naughty" to be heading out somewhere fun at the same time a bus would normally be picking them up for school.
The Peanut found the plate-sized pancake on the menu and insisted she had to try it. We laughed when it arrived and the pancake was BIGGER THAN HER HEAD!: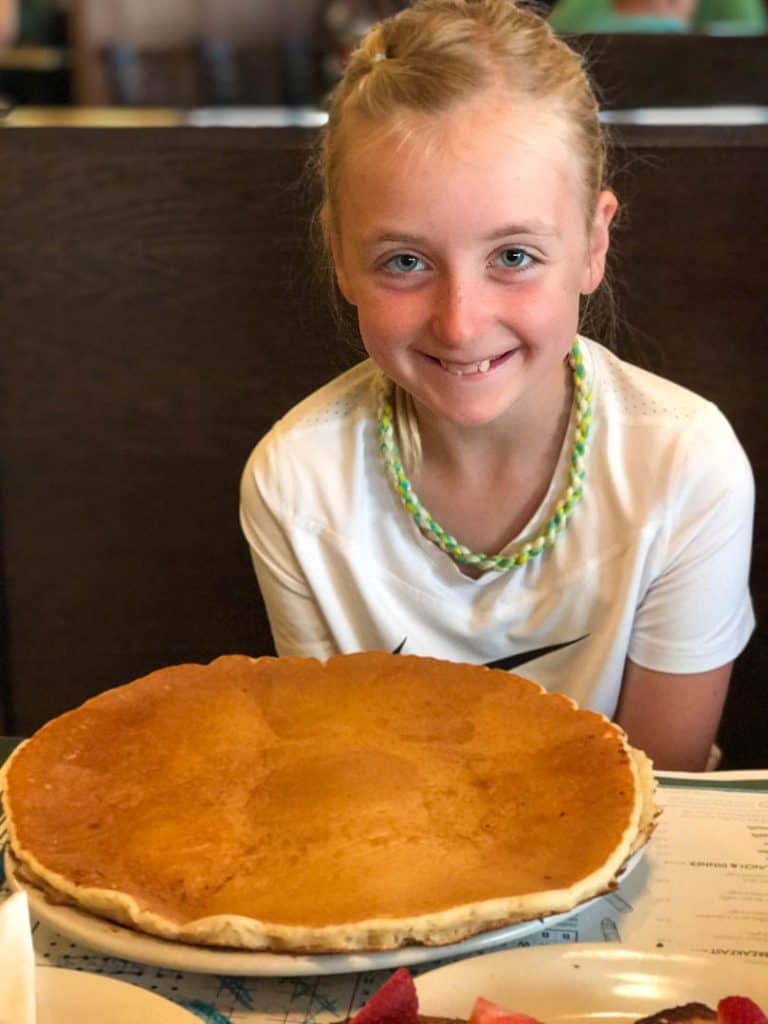 Little Pea stuck to the kids' menu and ordered the silver dollar sized pancakes but couldn't keep her eyes off the giant pancake on the plate next to her.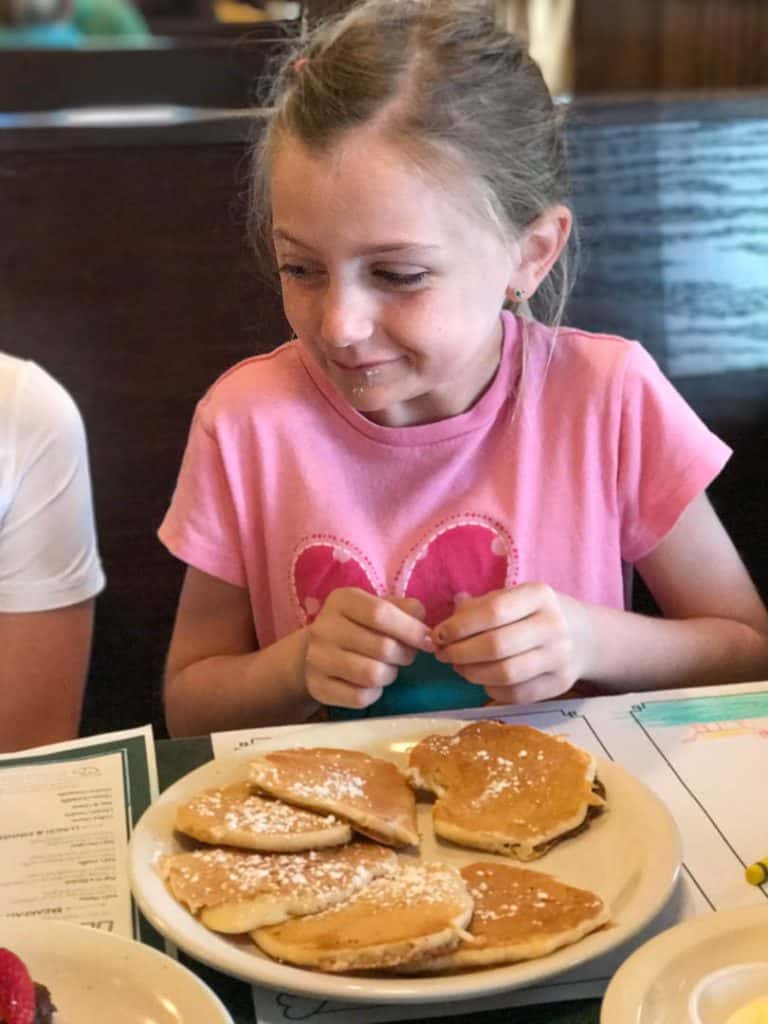 I asked our waitress what Metro Diner's most famous dish is because I wanted to try the best of the best. She pointed me to the classic fried chicken and waffles served with strawberry butter AND, wait for it. . . the SINGLE most brilliant breakfast condiment ever. . . maple syrup mixed with Louisiana hot sauce!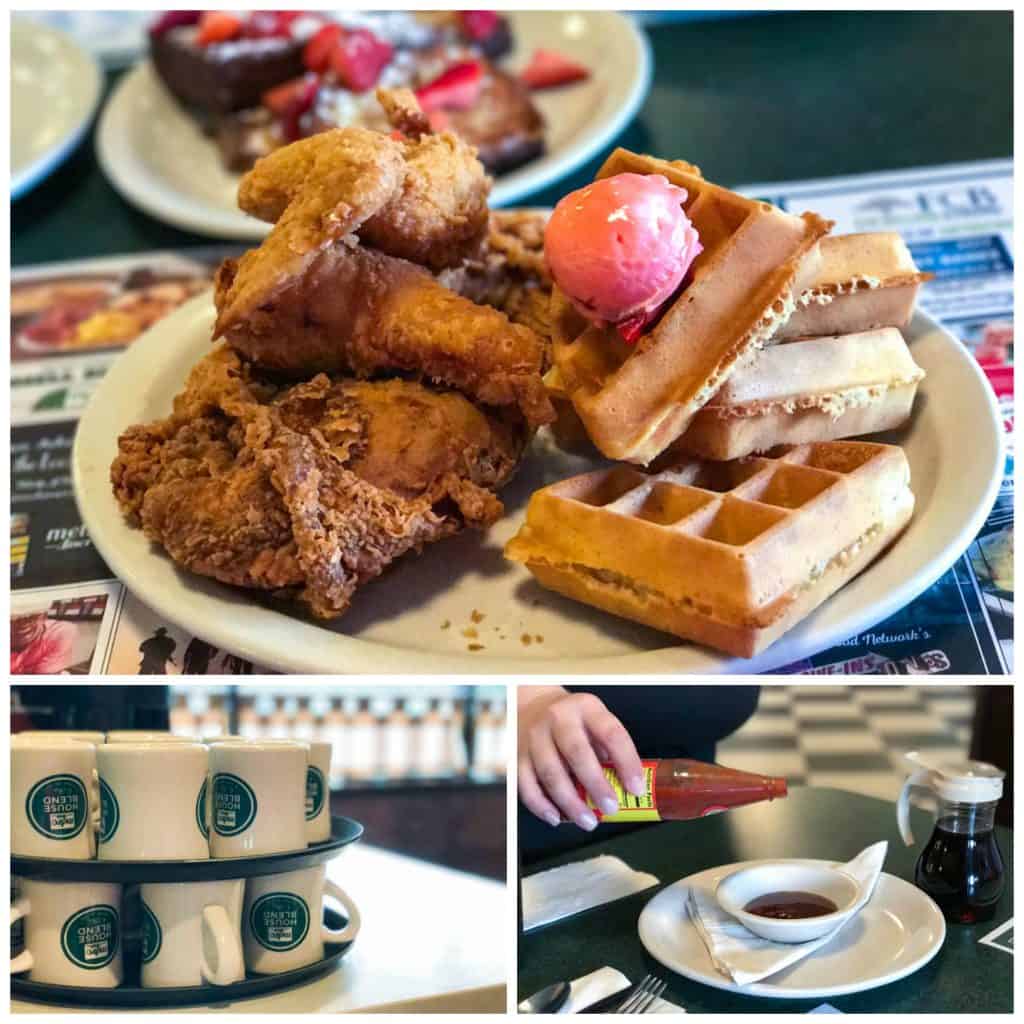 Our waitress poured some maple syrup into a a small bowl and then hand mixed in some of the hot sauce right there table side. I was a little skeptical but gave it a tentative try with my first bite.
OMG. I will never look at syrup the same way! I'm that person who can never decide to go sweet or savory with my breakfast order. Adding the hot sauce to the sweet waffles and syrup gave it such an awesome kick!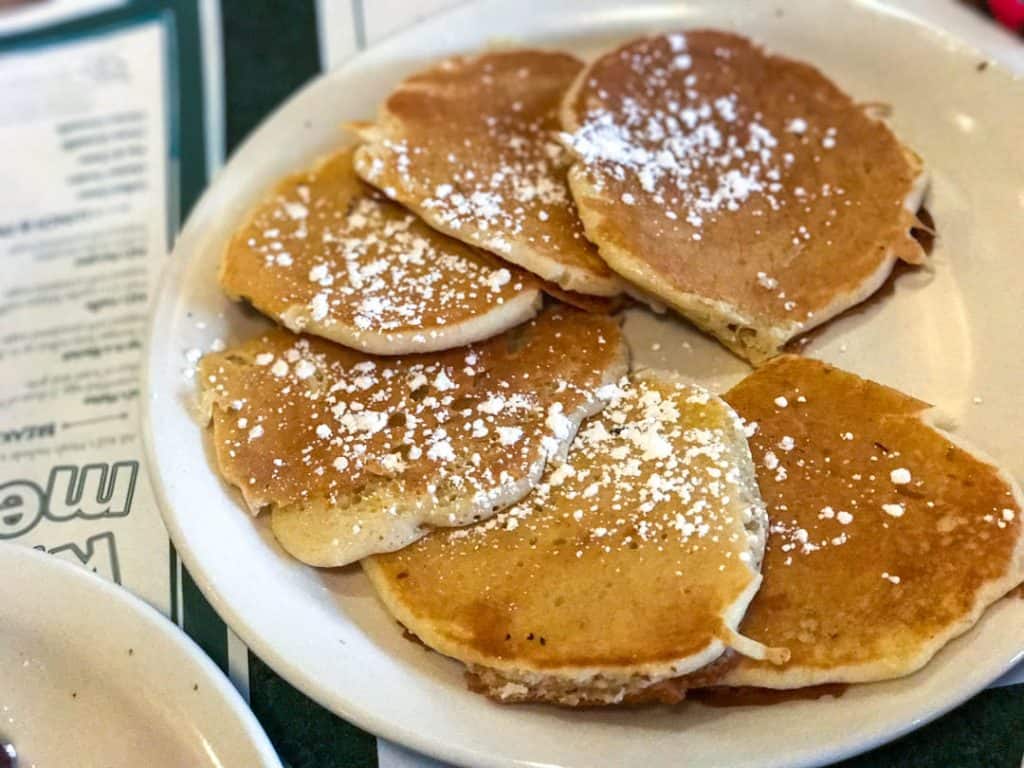 While we stuck to sampling the sweeter items on the menu, Metro Diner also has lots of savory egg dishes like eggs benedict, various omelets, and both biscuit based and croissant based breakfast sandwiches.
You can see the full menu for Metro Diner's Matthews location here.