Need indoor things to do on a rainy day in Pigeon Forge? Don't let bad weather spoil your family vacation. There are so many fun indoor activities to keep your whole family entertained.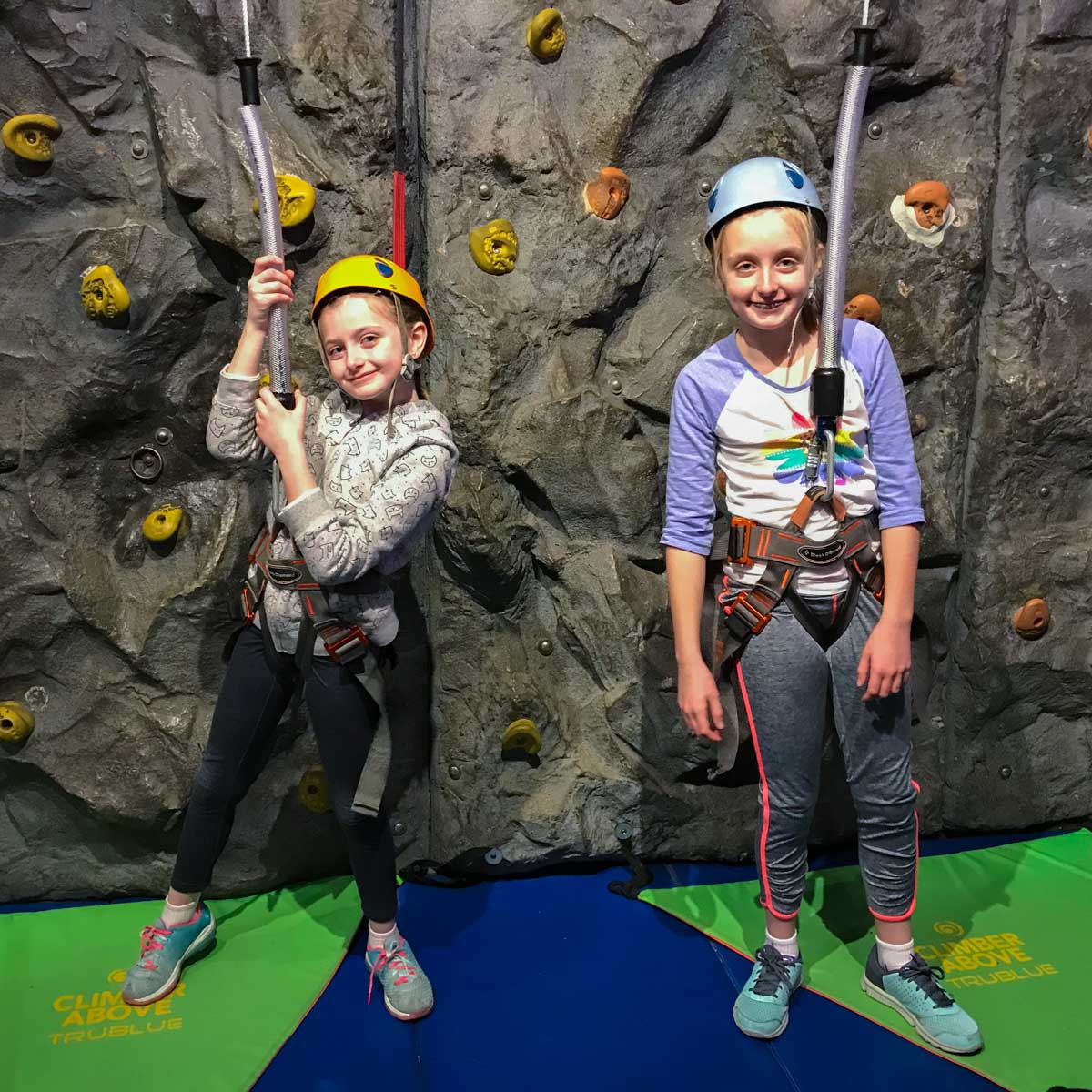 There's nothing worse than planning a fun family getaway and then having it rain the entire time.
In the days leading up to our visit, the forecast called for torrential downpours. I came so close to rescheduling, but there is so much to do indoors if it rains in Pigeon Forge so we pressed ahead.
In the end, we barely saw a sprinkle our entire visit. Weather in the mountains can change at the drop of a hat so don't let a chance of rain spoil your visit.
Whether it is drizzling or not, you'll want to check out these fun indoor Pigeon Forge attractions:
Jump to:
Dolly Parton's Dinner Show
We were lucky enough to visit the theater on opening night for this season. It was one of my personal favorite things we did during the trip.
The kids were completely enthralled with the performance, they barely realized they were being served amazing southern classics while we watched!
Delicious fried chicken, sweet potatoes, Mac & cheese, biscuits, soup, and a peach turnover for dessert.
Updated Note: The dinner show that was running during our visit is no longer available, it is simply changing to a new theme! Based on our experience, I feel very comfortable recommending it. Dolly knows how to entertain her guests!
Check out the hours and availability here: Dolly Parton's Dinner Show
Heading to Myrtle Beach? Don't miss the Pirate-Themed Dolly Parton Dinner Show!
Wonderworks
We remembered the distinctive building that houses Wonderworks from our first visit to the Smoky Mountains. It was so fun to finally get inside. The glow in the dark rope course and laser tag were our very favorite things, but the kids loved it all. It can get a little crowded, if you feel overwhelmed just head to the second floor where things break up a lot more!
Check out the hours and availability here: Wonderworks
MagiQuest
Within walking distance of our hotel, this is the perfect rainy day spot. The wizarding section on the top floor is perfect for Harry Potter fans and magic lovers. Everyone is given an interactive wand to solve challenges. My recommendation is to break your family up into small teams of 2 and work on different challenges to avoid having to repeat the same actions over and over. Don't miss the awesome mirror maze on the first floor!!
Check out the hours and availability here: MagiQuest
Hollywood Wax Museum
Even though the kids weren't familiar with many of the wax figures, this place was SUCH a hoot! Plenty of fun photo opps to be had. There are lots of props and costumes for the kids to play dress-up and then pose with movie and music characters from all genres.
Check out the hours and availability here: Hollywood Wax Museum