Want to stop fights over Disney souvenirs before they start? Get great Disney shopping budget advice from from a mom from her recent trip.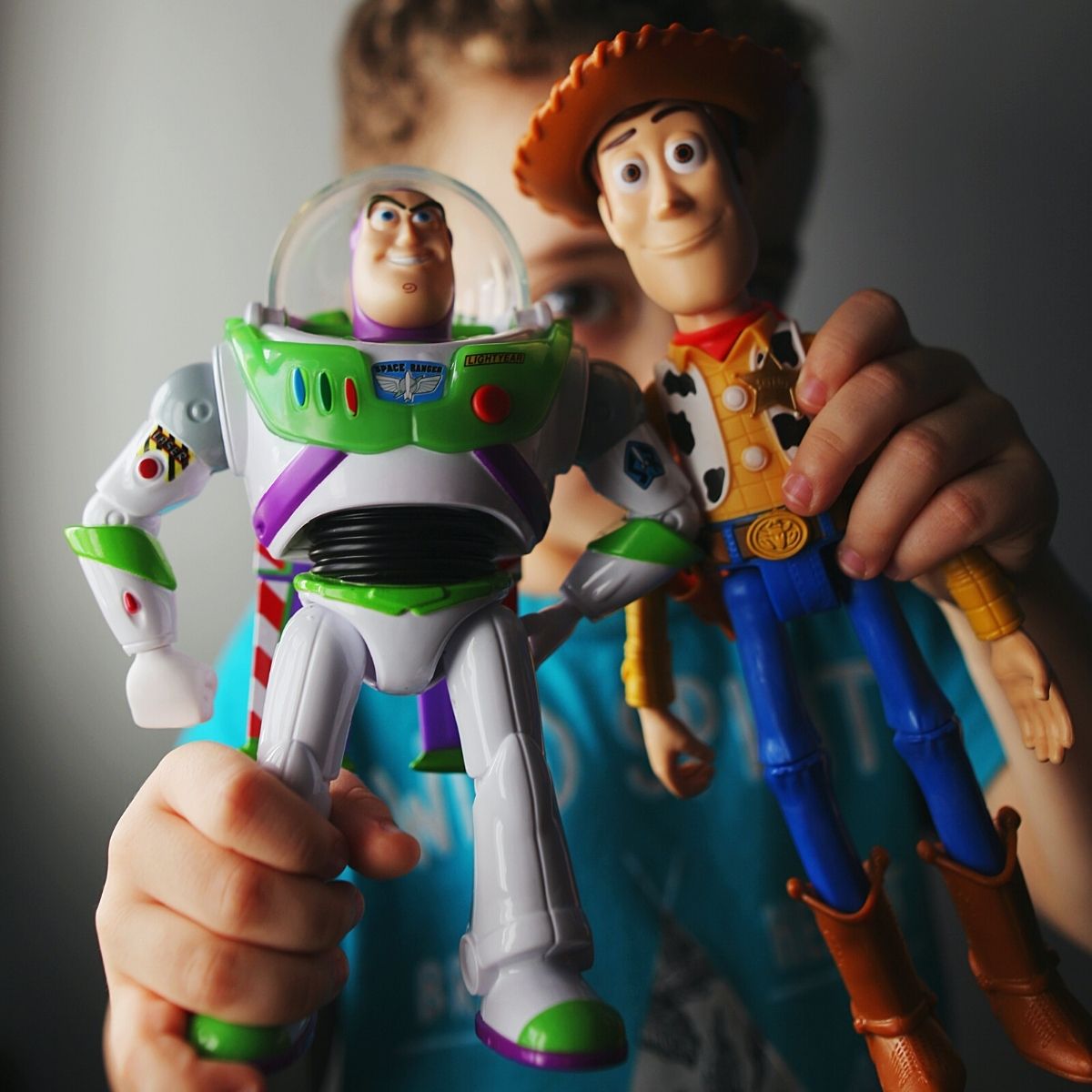 We've all been there . . . your kid has an eye on yet another Disney toy or souvenir. Vacation mode makes it hard to resist.
But how do you stop those shopping conflicts before they start??
Real all the guide books and blog posts you want, the best way to get Disney advice is from a family who has recently experienced the Disney magic themselves.
I love interviewing people after they travel to Disney to hear the kind of real world, hands-on advice you can only get from a parent who has just been to Disney!
Every time I chat with a friend, they share golden nuggets that help shape our own future Disney trips.
Today, I'm sharing an interview from my friend Kara from Kentucky who has amazing advice to share about how her family with three kids set shopping expectations before they even arrived in Orlando.
You won't want to miss her solution along with the rest of her fantastic advice!
Jump to:
How Many Times Have You Been to Disney World?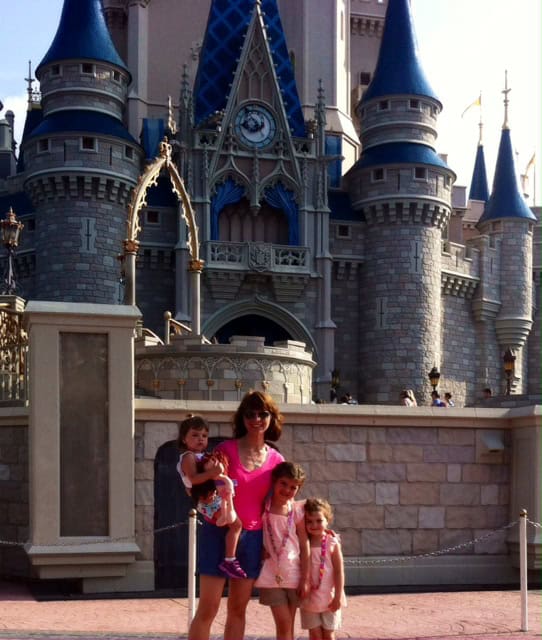 This was my third trip to Disney World, but the first time for all three of my kids; ages 7, 4 and 2.
Where Did You Stay?
We stayed at the Marriott Vacation Club Harbour Lakes Resort in Lake Buena Vista.
This was an option to us through a timeshare opportunity we have, but it worked out great. We were a 10 minute drive to the parks, and the amenities on the property were great.
When we were in the planning stages of our trip, we had decided on the idea of doing one day at a Disney park, and then a day at the resort to regroup, next day Disney, repeat.
We told the kids beforehand so there would be no confusion or nagging of "when can we go to the pool", or "what park are we going to today".
This also allowed us family vacation time away from the Disney experience.
We relaxed at the pool, played mini golf, fished, had bonfires and outdoor movie nights.
Having two smaller children, this schedule allowed them to catch up on naps and decompress away from distractions.
Next time though, I would more than likely plan to stay on the property to give my kids that experience as well.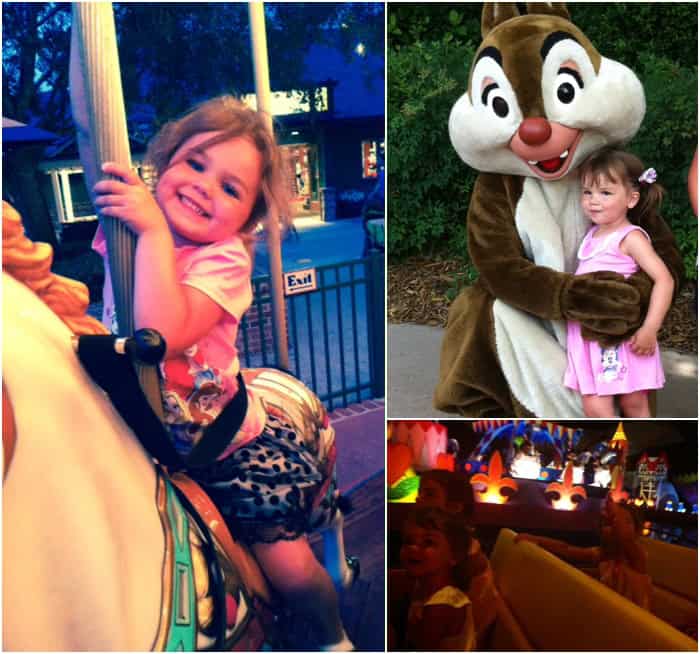 What Was Your Favorite Dining Experience?
Since we were off property, we did not have a meal plan, and I did not schedule any character dining.
We had a lot of luck at any quick service stops we utilized.
Of course we loved all the options in Epcot, and casually strolled through and ate our way through all the countries as we waited on character signings.
The kids' meals all had healthy alternatives.
We did pack snacks to help get through long waits; obvious choices like raisins, granola, peanut butter crackers, apple slices and frozen gogurts.
And of course, you have to stop for ice cream at the Main Street Parlour one day, Dole Whips another, popcorn and so forth and so on.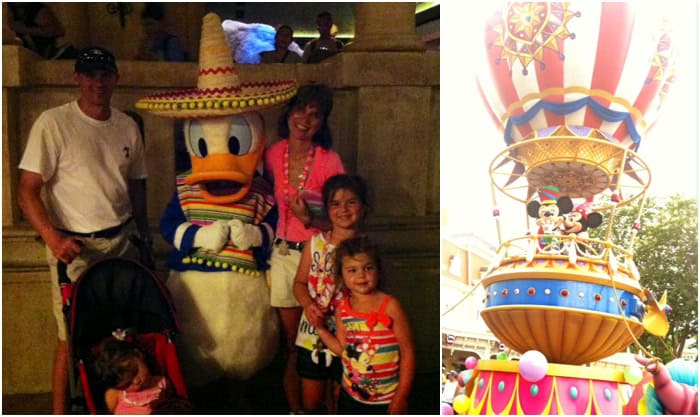 What Advice Would You Give Another Mom Planning a Trip?
I actually get super excited about the planning phase before going on any trip.
Use the time leading up to your trip wisely.
I had lots of opportunities to buy t-shirts for the park to give at birthdays, autograph books showed up in Saint Nick stockings, and the Easter bunny filled our plastic eggs with trading pins and lanyards.
We rewatched movies and reread books in preparation.
My husband and I talked about our experiences and what attractions we enjoyed most as kids to help give them a sense of context before we even got there.
How Do You Stay Present During Vacation?
I think it is super important that moms relax and enjoy your vacation as well.
Don't worry about getting the perfect picture of your kids in front of the castle, or getting all your fast passes booked six months in advance.
After we spent that time to build the anticipation for ourselves and our kids, once we got to the park, the planning ended.
While I'm at Disney, I live by a "whatever happens, happens" approach.
I made sure to look at their faces during the opening ceremonies when the train rolled around and they saw Mickey.
I sang along to the words of "It's a Small World" with my oldest.
I pretended to be scared during Haunted Mansion for the sake of my middle daughter, who thought she was so brave.
I rode Dumbo 7 times for my youngest.
I wanted my kids to enjoy the experience, even if they didn't see everything or do everything they wanted to, they would have awesome memories.
How Do You Handle Disney Shopping with the Kids?
I had been hoarding sale racks at the Disney Store and clearance sales for months before the trip and stocked up on Disney budget items at home.
We also took our kids to Disney Springs the first night to get their feet wet, and experience all the gift shops; so consequently they had little to no interest in hitting the gift shops at the parks, which was a huge time saver.
Each of my kids had a preloaded Disney gift card with a set amount of money on it to spend. Once their money was gone, they were done.
It actually worked out really well for us, and the gift cards of course made it easy on me to not have to keep up with three kids' cash.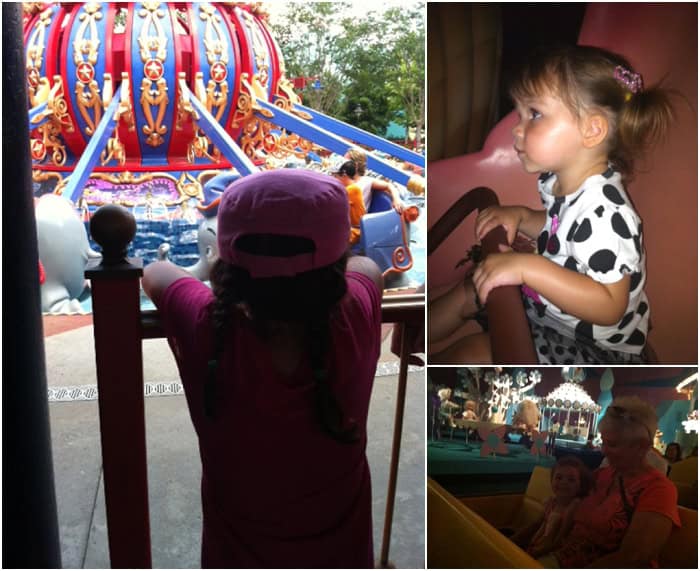 What Clothes Worked for the Kids?
Dress your kids comfortably and in comfortable shoes.
I literally cringed everytime I saw a child dressed in a costume on the 90 degree afternoons.
Pack extra clothes, especially if you have little ones and are planning on opening and closing the park.
I cannot stress this enough since my littlest got sick on me after the teacups, and we both needed a wardrobe change.
Was not a highlight of the trip, but thankfully she recouped quickly.
Any Special Park Strategies?
Don't let the rain ruin your day. Use it as an opportunity to regroup and maybe take a rest. In our case, it allowed our kids the chance to rest and make it to the park closing.
We took my parents with us. Since we have three kids, there was always an adult to ride with a child, and in the event someone was napping or didn't want to take in an attraction, there were always more than enough adults to sit out or split up.
It also allowed my husband and I a chance to take in some attractions alone. We rode the Seven Dwarfs Mine Train on Opening Day at night, and it was awesome, just the two of us!
What Would You Do Differently Next Time?
Next time, my kids will probably all have totally different expectations and interests, since they will all have memories of their first experience, and knowledge of what they "want to" or "have to" do; so, it's hard to say.
I guess, just listening to what they want and not trying to have the same experience every time.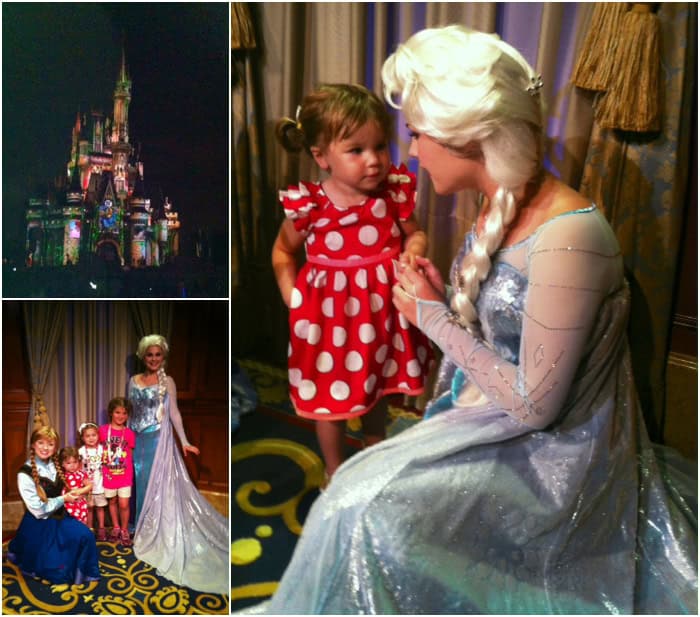 What Was the Most Magical Moment from Your Trip?
We had many magical moments.
For my kids, the highlight was meeting Anna and Elsa, and there was true Disney magic involved in that exchange, having only waited 10 minutes.
I teared up at the Opening ceremonies, and loved the Festival of Fantasy parade, but the most magical for me was the Wishes fireworks show.
To see my kids' faces when Tinkerbell came down from the castle and the fireworks started, blew me away.
The castle light show is spectacular as well, and my kids loved singing along as the images of their favorite movies flashed and poured down the castle.
My husband loved riding Peter Pan with each child individually so he could hear the excitement as they pointed out all of the characters in Neverland, and also they made sure to say "goodbye" to NaNa as the ship took off.
- Kara from Kentucky
Like this post? Pin it