How to Organize Your Hotel Room
Great tips for organizing your hotel room during an extended family vacation with your kids. Keep the clutter at a minimum and never forget the essentials as you run out the door.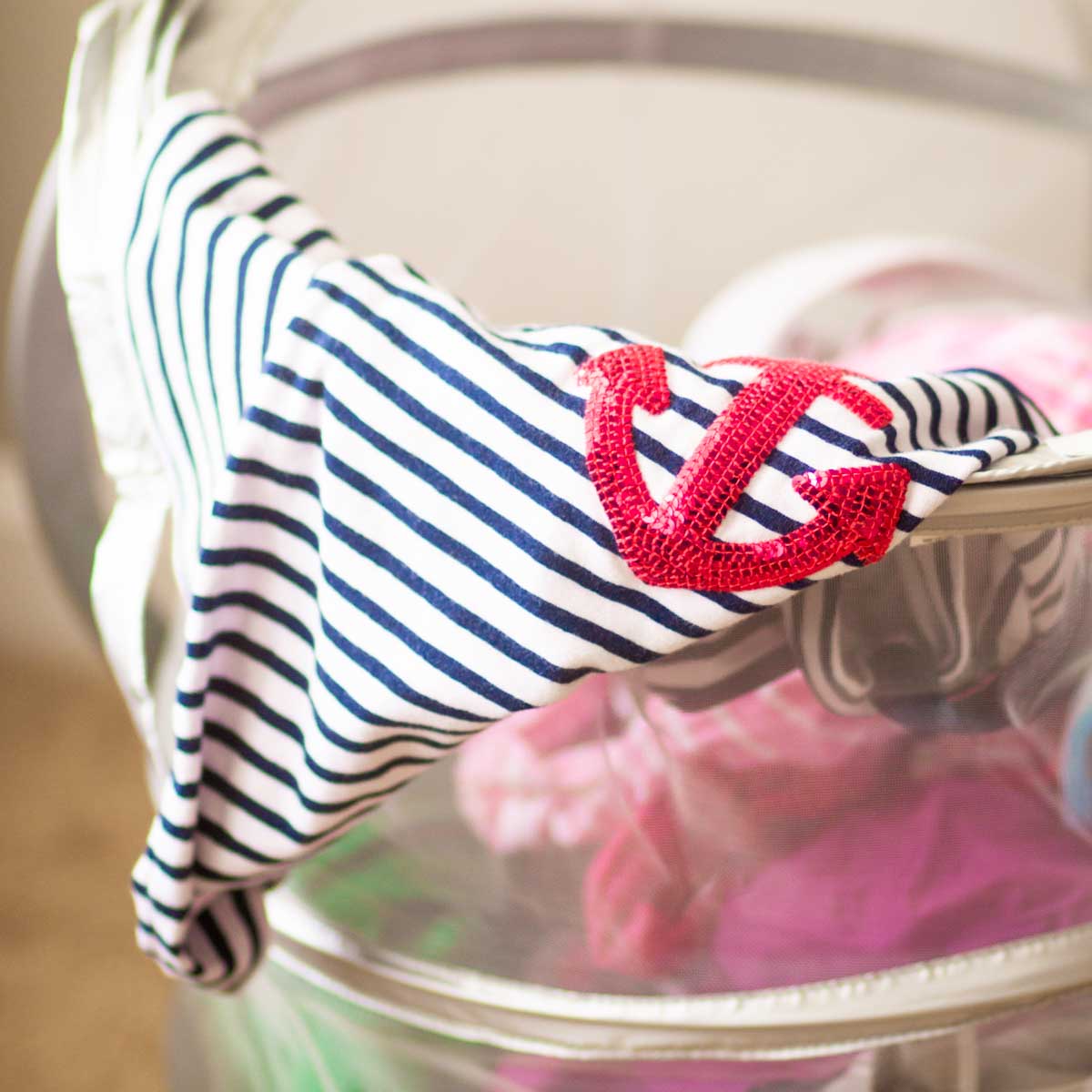 We have a relatively small family–just the 4 of us.
Even when just 2 of our 4 were tiny and wore tiny clothes, all chaos would break out in our hotel room when we stayed for a week.
Clothes — Everywhere.
Shoes — Everywhere.
Personal accessories — No Where To Be Found.
Life with grown up teens isn't much different!
The solution?
Everything in it's place.
2 Solutions for Keeping Hotel Rooms Neat
In the end, it just takes 2 single items to make a difference between a neat and tidy room and a chaotic messy one.
I strongly encourage you to pack these for your next family trip!
1. Pop-up Laundry Hamper
I picked up a cheap, flat, pop-up laundry hamper.
This little baby is always the catch-all for every last dirty item the second it is removed from wearing.
At the end of the trip, our clean clothes stay in our luggage and the dirty stuff can just be shoved right back in the suitcase.
If we're flying, I put all the clean clothes together in one bag and use the other suitcases to hold the dirty items.
2. Essentials Box
We spent an insane amount of time looking for shoes, Handyman Tim's wallet, a cell phone, sunglasses, etc. that somehow manage to all disappear under beds and chairs in a hotel room.
It was so frustrating to be on our early morning rush to get out the door only to be delayed by 15 minutes hunting for a lost shoe.
Now, we use an essentials box or bag so that the very second we walk through the hotel room door all those crucial items are put into place so we know where they are. If you're traveling with toddlers, you can then put it high out of their exploring reach.
When we drive, I just bring along a small empty bin but when we fly a tote bag works just as well.
If it's a Disney trip, their reusable tote bags sold at the Disney Store are fun, cheap, and crazy lightweight. They'd be perfect for this use.