Great tips for organizing your hotel room during an extended family vacation with your kids. Keep the clutter at a minimum and never forget the essentials as you run out the door.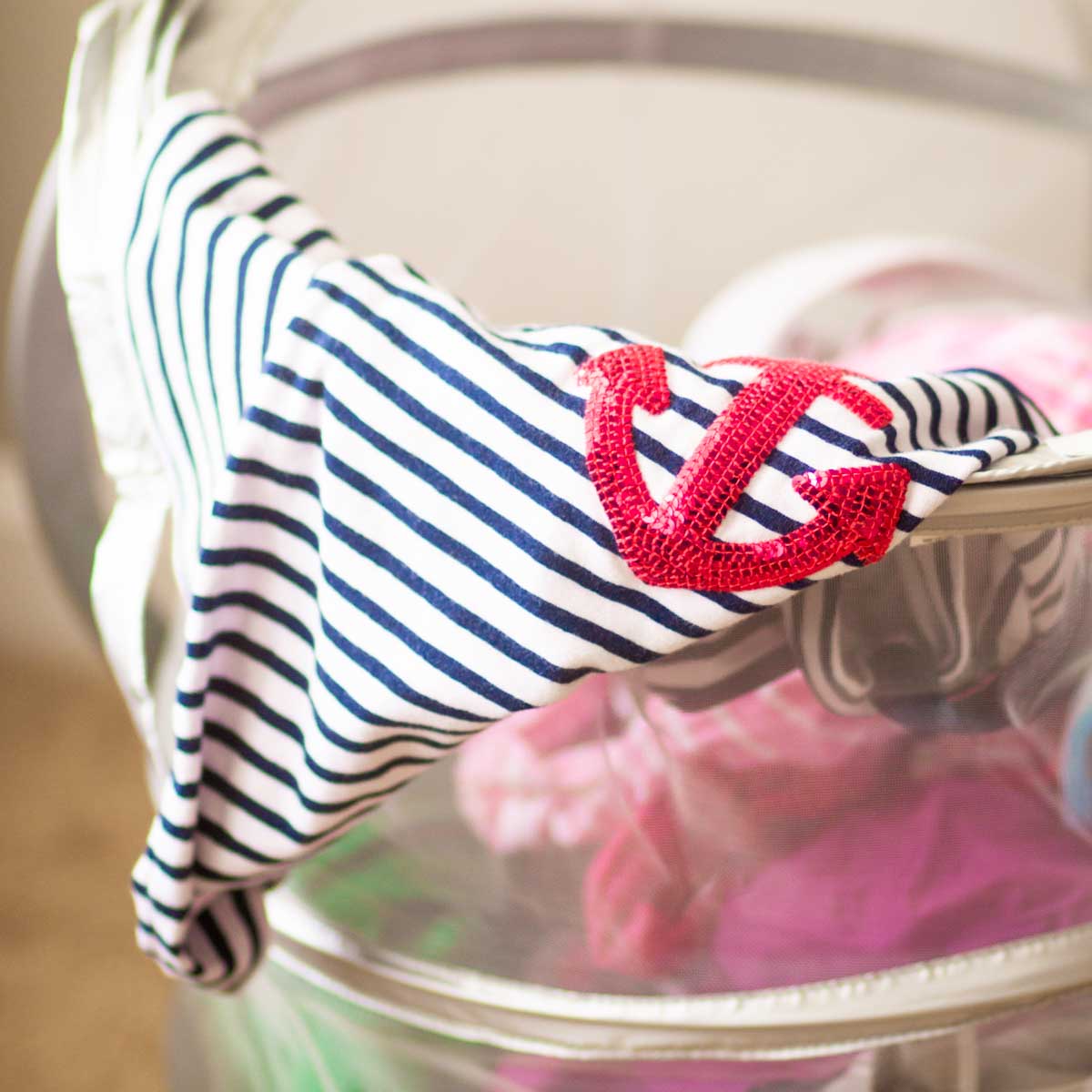 We have a relatively small family--just the 4 of us. 2 of our 4 are tiny and wear tiny clothes. Yet all it takes is putting all 4 of us into one hotel room for a week and chaos breaks out.
Clothes -- Everywhere.
Shoes -- Everywhere.
Personal accessories -- No Where To Be Found.
Last year's trip to Disney caused several intense moments of frustration so this year I have a plan!
Everything in it's place: I went into last year's trip with awesome intentions. All the girls' clothing was neatly packed away with this tip. The thing I forgot was to have a plan for what would happen once those bags were opened. After a couple days our hotel room was a crazy mess of accessories and dirty clothes.
This year my plan involves 2 crucial solutions:
1. Pop-up laundry hamper: I picked up a cheap, flat, pop-up laundry hamper. This little baby is going to be the catch-all for every last dirty item the second it is removed from wearing. At the end of the trip, our clean clothes will stay in their unopened zip top baggies and the dirty stuff can just be shoved right back in the suitcase.
2. Essentials box: We spent an insane amount of time looking for shoes, Handyman Tim's wallet, a cell phone, sunglasses, etc. that somehow manage to all disappear under beds and chairs in a hotel room. It was so frustrating to be on our early morning rush to get out the door only to be delayed by 15 minutes hunting for a lost shoe.
This year the very second we walk through the hotel room door all those crucial items are getting put into the essentials box and put up high out of Little Pea's exploring reach.
We'll be driving for our trip so I plan to use an empty bin that will be used for packing other items for our trip. If you're flying, consider using a tote bag that folds up flat. (If it's a Disney trip, their reusable tote bags sold at the Disney Store are fun, cheap, and crazy lightweight. They'd be perfect for this use.)
How about you? Do you have a great hotel room organization tip you'd like to share?