Read these picture books about Italy before your family heads to Rome, Florence, Venice, or Milan for your next family vacation. Planning a homeschool unit about Italian geography or history? These would make a great addition to the curriculum.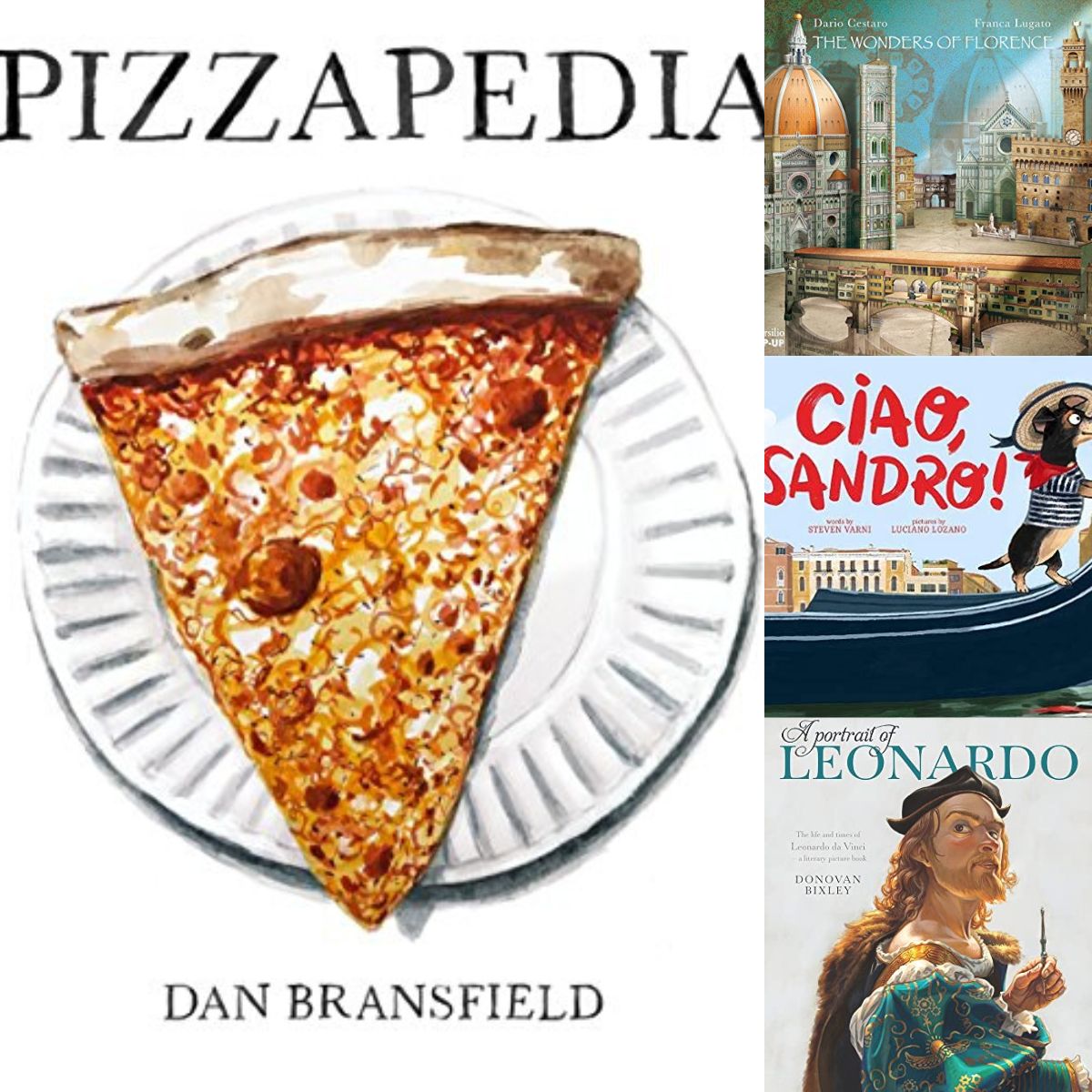 Fun Fact: I was lucky enough to live in Milan for almost a year after I graduated from college.
Those were some of the most exciting days of my life and I dream about the day when I can bring my kids over to Italy and show them all my favorite spots in Rome, Florence, Venice, and Milan.
Since it will be a while before I can make that trip happen, the next best thing is reading these picture books about Italy with my kids and sharing my love of that fantastic country.
The books on this list cover all kinds of fun Italian subjects:
All the major Italian cities are covered: Rome, Venice, Florence, and Milan
Italian food: Books about everyone's favorite Italian dishes including pasta, pizza, and gelato
Famous Italian historical figures, artists, and musicians
Italian history
Major Italian landmarks like the Colosseum and Vatican City
If you're planning a homeschool unit on Italian history or geography, you might also want to include these fun activities:
Plan an easy Italian dinner and let your kids cook the meal!
Try making a homemade tiramisu with my easy recipe.
Watch a movie set in Italy with your kids.
However, if you're looking for information for yourself before a big trip to Italy, don't miss my list of travel books about Italy for grown-ups:
25 Books About Italy for Kids
Planning a family trip to Italy? Whether you're visiting Rome, Venice, Florence, or Milan, read these fantastic books about Italy for kids before you go!
More Travel Books for Kids
If you love to read books about fun places with your kids like I do, you'll love these book lists for kids: