20 Books About National Parks for Kids
Reading books about National Parks for kids is a great way to prepare for a family adventure this summer. Grab these from the library to enjoy while you prepare for your trip.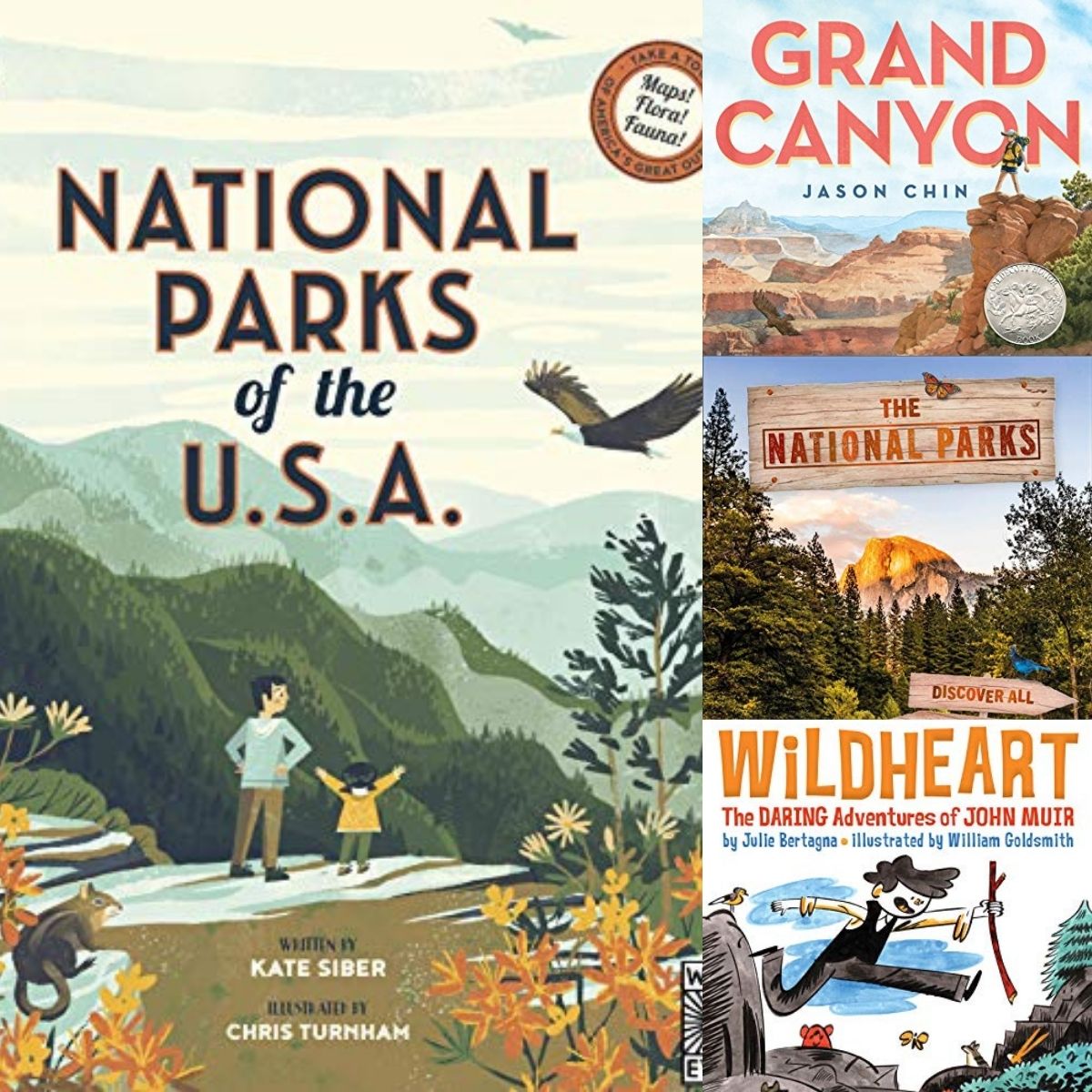 Taking your family to a National Park this summer? Whether you're off to see the Grand Canyon, the Redwood forest, or Yosemite, take the time to teach your kids just how special these places are before you go.
While the time you spend together as a family out in the glorious nature of the parks will be impressive on its own, exploring the idea behind the creation of our National Parks system will bring even more meaning to the trip.
I recommend starting with The Camping Trip that Changed America and then taking time to introduce your kids to some of the important historical figures who had a role in protecting our country's natural beauty like John Muir and Ansel Adams.
This list of books about the National Parks system is perfect for kids of all ages. Grab a few from the library during your next visit and they're sure to inspire you to visit the nearest National park to you!
P.S. If your family is interested in natural wonders, don't forget to look beyond the National Parks. For example, the caves in Ohio would be an awesome family destination, too.
Books About the National Parks for Kids
This list of picture books for kids will introduce the American National Parks system, the history behind them, and help your family explore some of the most famous National parks our beautiful country has to offer.
More Travel Books for Kids
I love to read picture books about traveling with my kids. We look for books about the places we'll go and the things we'll see before we even pack a bag!