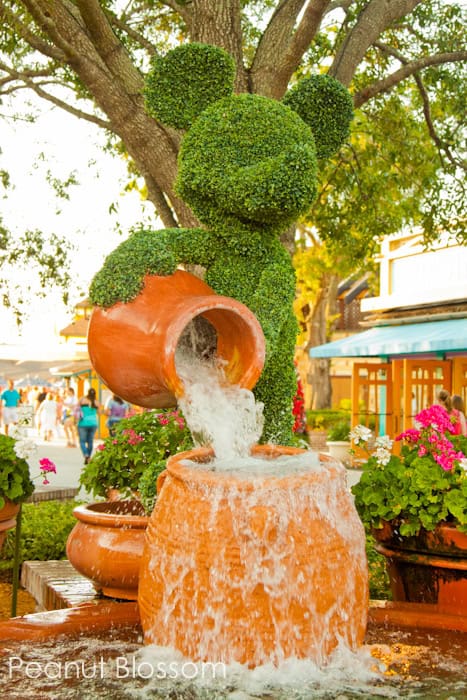 The thing that took me by the greatest surprise during our Disney vacation last year was just how much we ended up loving Disney Springs.
Last year we were staying in a non-Disney resort and didn't have passes to the park that covered our day of arrival. We decided to check out this popular restaurant and shopping area as a free way to feel like we were part of the Disney experience from Day 1. We ended up having so much fun, we returned 2 more times during our trip.
If you haven't been to Disney Springs, here are the top reasons you should give it a go: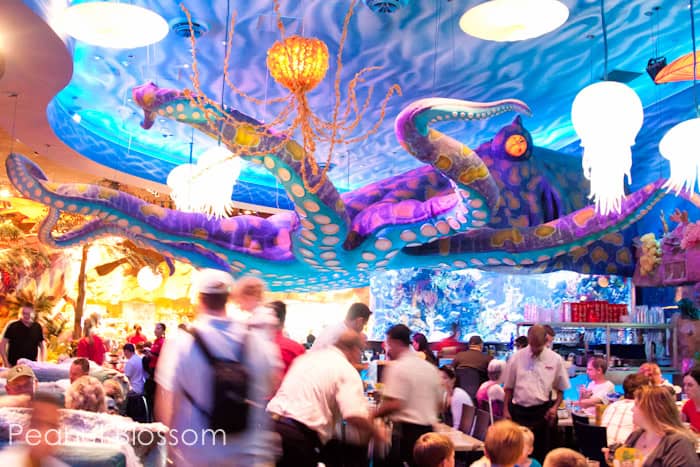 1. Coolest octopus bar: Maybe the only octopus bar I've ever seen? Ha! Those enormous tentacles actually move slowly above the patrons. You'll find this inside the T-Rex Cafe. Our only regret was that we couldn't hang out and have a before-dinner drink here!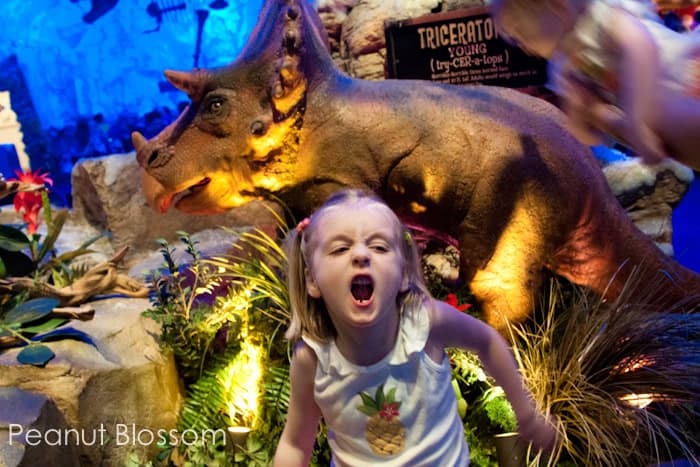 2. T-Rex Cafe: Otherwise known as the only restaurant louder than my kids. Normally that would be a huge drawback in choosing a dining spot but our girls were Wound Up. So much excitement and energy. Asking them to sit like ladies and be quiet nearly got us kicked out of a nicer place that shall not be named. At T-Rex? Not even remotely an issue. There are thunderstorms and dinosaurs and lots and lots of people.
See that photo? No one could hear her roaring. It. Was. Awesome.
Tim and I were finally able to just relax and not worry about the kids' energy levels for once. Probably the best dinner we had the entire trip just for that reason alone!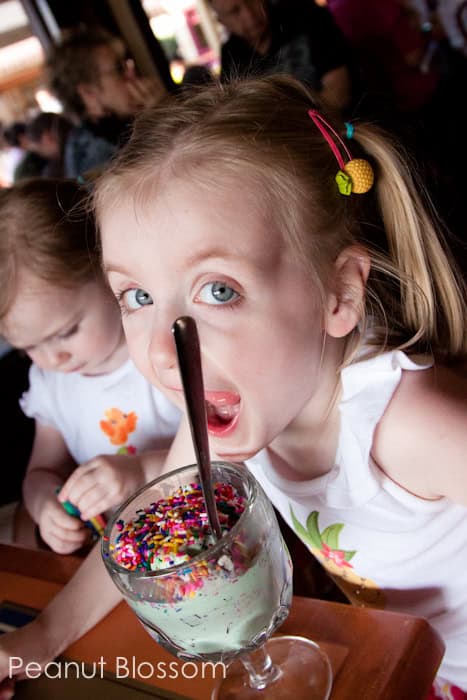 3. Ghiradelli Ice Cream: Oh yeah baby, look at those sprinkles! Both girls went wild for this dessert spot. As much as we loved T-Rex, don't pay the crazy prices for their desserts when you can walk down the boardwalk just a few steps and splurge on this!
4. Plethora of pins: The pin shop here is fantastic. After the energy of the day had calmed down a notch, it was so fun to do a little trading and splurge on some of the fancier pins we wanted as souvenirs. Each girl got a pin with the year of our trip and mommy got suckered into buying one of the characters we just hadn't found in our trading activities. Here's looking at you Buzz.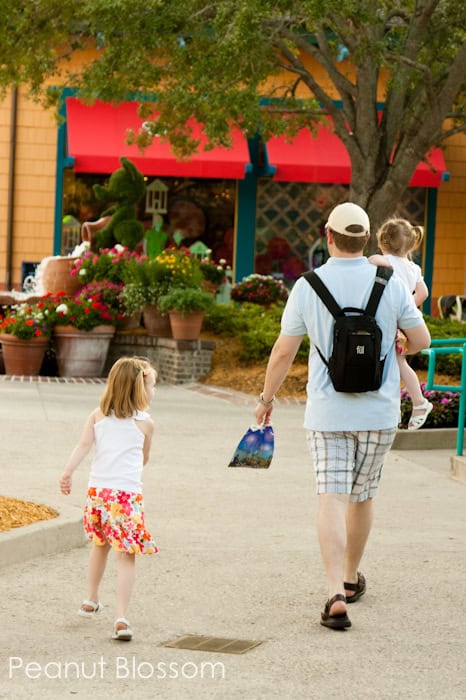 5. Relaxed souvenir shopping: There's a huge Lego Store and several fantastic Disney shops in Downtown Disney. I much preferred to do any souvenir hunting here away from the insanity of the parks. It helped that we weren't stuck carrying our new treasures with us for the rest of the day because we came just for dinner, our evening stroll and then headed back to the hotel. Just before we went to the car we'd go and make our final purchases of the day and head on out.
I loved the feeling that we were still on Disney grounds without the need to manage passes and crazy parking and queues. It felt a bit like "Disney-Lite" and was always the best ending to our days. The girls at that stage were just too little to try dragging back in for evening festivities in the parks so this allowed us to spend a bit more time with the magic before calling it a day. It also was just enough fun without wearing the little ones out so that it spoiled the next morning.
Have you been to Downtown Disney? What was your favorite hot spot? I'd love to hear your comments, I'm making my list for our next trip!