Want to run the Disney Enchanted 10K with friends? I'm sharing my recap along with the best music playlist for running through the parks.
I'm 2 for 2! I am now the proud owner of 2 Enchanted 10K medals from the runDisney Princess Half Marathon Weekend at Walt Disney World! What a huge difference a year makes.
In 2015, my goal was to finish the race alive, upright, and ahead of the infamous balloon ladies. I accomplished all three of those goals but just barely. I crossed the finish line, grabbed my medal, and proceeded to crumple to the ground to rest the first spot I found clear enough to sit! You can read all about my awesome team and our run for St. Jude Children's Research Hospital here.
This year, I was on my own for the run but there was no way I was doing it for anyone other than St. Jude. I was assigned to the 2nd to last corral so I was lucky enough to have a huge head start from the balloon lady pace keepers. My goal was to run my butt off to get inside EPCOT as quickly as possible to buy myself enough time to slow things down to enjoy the scenery and take pictures while still finishing ahead of the balloon ladies.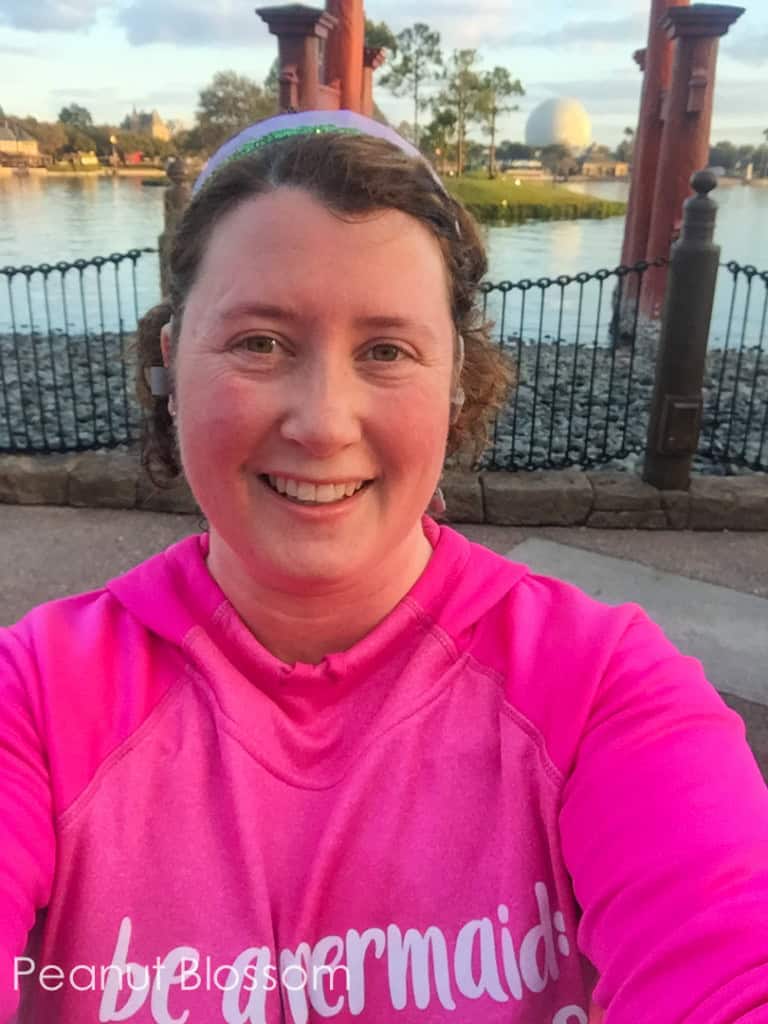 This year the actual running part was SO much more fun! There are roughly 4 miles between the start of the race and the point you enter EPCOT. I hustled myself through those miles but made sure to stop at each of the water stations for a drink. By the time I entered the park, I was feeling great and couldn't believe the race was almost over.
I obviously took a bit too much time taking pictures and walking because despite my generous lead over the pace keepers, I crossed the finish with a balloon lady right on my heel. But I finished strong and didn't need to collapse! Definitely a marked improvement over last year.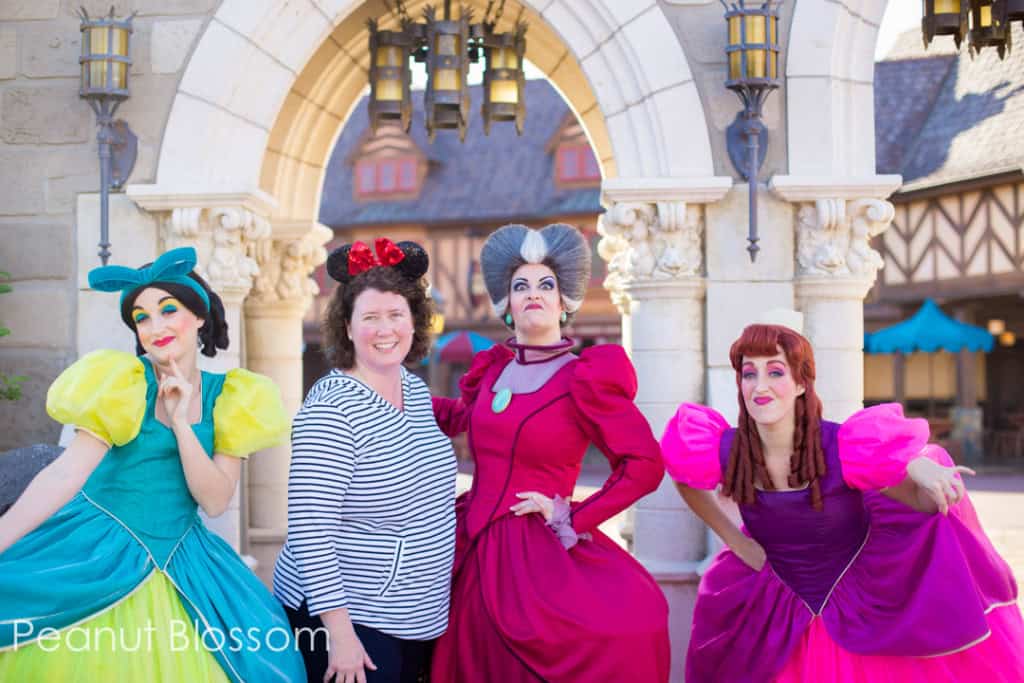 A few things made this year extra special.
First, my sister flew in from Chicago to join me for the weekend. It was her first visit to Disney since she was little. So of COURSE I had to book brunch with the princesses immediately following the race.
Second, my friend Megan and her husband Al were running their very first runDisney race. I was so excited to run into them a couple times on the course and thrilled to run with them a bit towards the end. As a solo runner this year, I was nervous about running without my team. It actually allowed me to focus and improve my time at the start of the race but it was certainly more fun finishing with friends.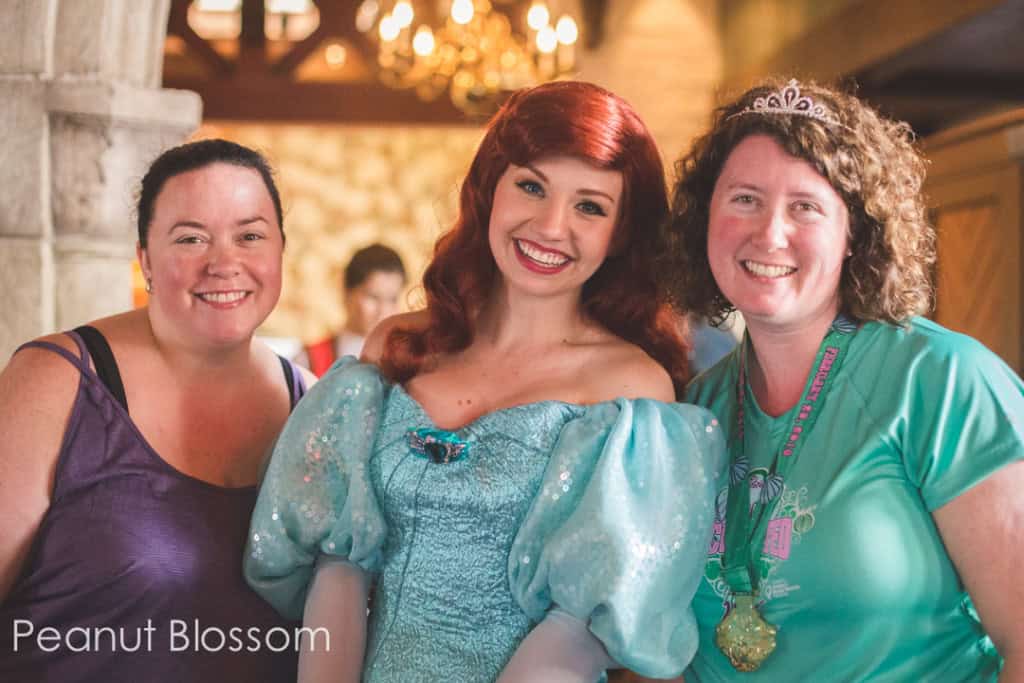 Finally, running alone let me take advantage of my playlist that I had perfected over the last few weeks of training. Listening to the same songs that had been the soundtrack to all my visualization during practice runs made me feel like I was running in a dream. I know that sounds so cheesy but I have learned that running is truly a mental sport. Running at Disney is my motivation and when I'm sweating it out at the track at home, I picture myself passing the torches in the early morning light in World Showcase. To see them for real while playing my tunes made me grin THIS BIG.
I tend to put more music on my list than I'll actually need because you never know when one just won't feel right in the moment. I like having the ability to skip forward if needed. During the run, the timing of each song was nearly perfect.
By the time I got to "I've Got a Dream" from Tangled, I was just about to enter EPCOT and the silliness of the song made me literally laugh out loud. I ended up listening to that one twice. And if anyone from runDisney is reading this: choosing Rapunzel as the 2017 theme guarantees I'll be back for a third medal!
The PERFECT playlist for runDisney's Enchanted 10K:
More Great Disney Music for Running