Keep this list of ways to stay cool at Disney World ready for your Disney vacation when the Orlando sun gets to be a bit too much!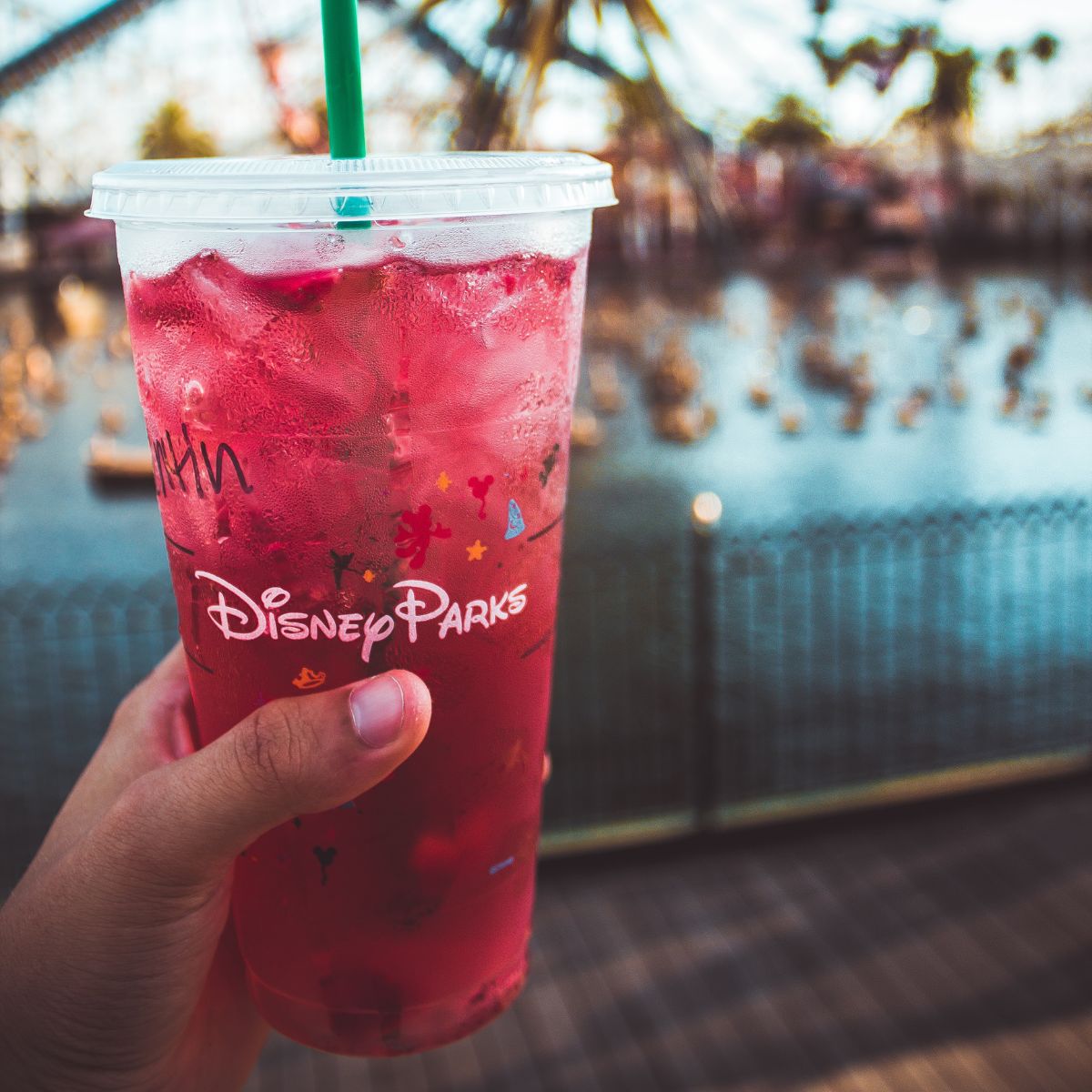 To make your Disney vacation a success, it is important to be prepared with tips for how to stay cool at Disney World before you go.
Orlando, Florida can be hot and sunny most days of the year but summertime heat can be absolutely brutal, especially if you're not used to the heat and humidity of the South.
Add in a theme park loaded to the gills with guests all crowding shoulder to shoulder waiting in queues for rides.
If you plan to visit during a season when hot weather will be expected, you need to keep this list of ways to cool down during a day at Magic Kingdom ready so you can avoid a total meltdown on your trip!
Jump to:
How to Stay Cool at Disney World
Even though we live in the South, we were unprepared for just how hot the Orlando area can get, even as early as April or May.
Whether you're traveling with kids or on an adults-only trip, it is best to keep these tips in mind:
Dress Appropriately: Shorts and a short-sleeved top or a sundress are great ideas. Be sure to bring a sweater or hoodie for air conditioned restaurants though.
Drink LOTS of Water: Drink a cup of water before you even leave your hotel room to get ahead of your hydration. You can bring water into the parks for free, so drink as much as you can early in the morning because once you're walking around you might forget to take sips.
Visit Early or Late: Avoid the high heat of the day by visiting the parks early, taking a break from the sun at lunch, and going back in for some evening fun once things have cooled down.
Ask for Free Ice Water: All the quick service restaurants in the parks will give you a cup of free ice water if you ask. You can use this to refill a water bottle or just drink it from the cup.
10 Ways to Cool Down in Magic Kingdom
Despite your best efforts, there's a good chance that walking around under the blue skies and Florida sunshine are still going to be a bit too much.
If you need to recover from the heat somewhere shady and cool, these are your best bets at Magic Kingdom:
1. Visit the Enchanted Tiki Room
When I'm feeling hot and worn down, this is my very favorite spot to cool down in Magic Kingdom.
The line is usually pretty short and the Enchanted Tiki Room show is a fun way to rest your feet, enjoy some shade, and take a break.
BONUS: It is located very close to the Aloha Isle stand where you can get a Dole Whip after the show!
2. Watch Mickey's PhilharMagic
Grab a seat in the super air conditioned theater for the 3D animated experience right near Peter Pan's Flight in Fantasyland.
Even as you're waiting for the theater to open, you are resting in the shade and avoiding the sun.
My kids have always loved this experience because Donald Duck plays a prominent role. We so rarely get to see Donald in all his glory!
3. Stop in at the Country Bears Jamboree
My husband enjoyed his first visit to the Country Bears Jamboree so much during one of our trips, it has been permanently on his "One Thing" list ever since.
This classic Disney attraction has a large, very shady waiting area and you can sit and rest your feet while you enjoy the show in the air conditioned theater.
We love to time a visit to the show around our lunch time so we can dine at the nearby Pecos Bill Tall Tale Inn & Cafe, one of our favorite quick service restaurants in Magic Kingdom.
4. Enjoy the Monster's Inc Laugh Floor
If you're on the opposite side of Magic Kingdom in Tomorrowland, keep an eye on the wait times for the Monster's Inc Laugh Floor.
We always save this attraction for when we're feeling overheated during the day or when we're exhausted with sore feet and need a break in the evening.
The big, chilly, air conditioned theater has a hysterical stand-up comedy show that includes audience participation. We never miss it!
5. Visit the Hall of Presidents
I'm not going to lie, my kids were pretty annoyed with us when we dragged them to this classic Disney attraction during our last visit but my husband and I really enjoyed it.
In any case, the theater is a great place to cool down and give everyone a moment to chill out from the loud and crazy streets of Magic Kingdom.
We used our visit as a way to kill the last bit of time right before our dining reservation window opened and rest our feet and cool off.
6. Get a Dole Whip
Look at that beauty! I promise it tastes best between the hours of 11 am and 2 pm when the sun is high and you feel like you're going to melt!
There are several spots to get a Dole Whip in Magic Kingdom for a reason, that chilly pineapple treat cools you off from the inside out.
7. Reserve a Table Service Meal
The best way to manage the Florida heat and stay cool at Disney World is to proactively plan ahead.
For this reason, we always schedule a table service restaurant on days I know we'll need a break from the sun.
Quick service seating can be unpredictable, if you know you NEED a seat in the shade at noon, your best bet is to make a reservation at one of the best Magic Kingdom restaurants.
8. Relax with a Quick Service Meal
While they are a little more unpredictable than the table service restaurants, planning a break at a quick service restaurant is a great way to cool down.
Hunt for one that has a refreshing treat, LaFou's Brew and a giant cinnamon roll at Gaston's Tavern would make an excellent choice.
You can find our picks for the best quick service restaurants in Magic Kingdom here.
9. Ride the PeopleMover
I can't believe I missed out on the awesomeness that is the Transit Authority PeopleMover in Tomorrowland at Magic Kingdom until just a few years ago.
This is now a go-to Disney ride when we want to stay cool and rest our feet.
The slow and gentle ride takes you inside and behind the scenes of Buzz Lightyear's Space Ranger Spin, Space Mountain, and the Star Traders retail shop.
10. Shop for Souvenirs
When you're really overheated and are desperate for some shade and air conditioning, one of the fastest ways to cool off at Magic Kingdom is to pop into one of the dozens of souvenir shops in the parks!
A little retail therapy will get you out of the sun and into the shade for just as long as you need.
Want a good excuse for visiting the shops? Get your kids started with Disney Pin Trading, then you have a reason to interact with the cast members running the shop to see if they have pins to trade.
More Magic Kingdom Tips