If you've never taken kids to Disney before, this is the Most Important article you will read before your trip. Essential information for first timers. This one trick will save you plenty of heartache and arguments and ensure your family vacation us truly magical.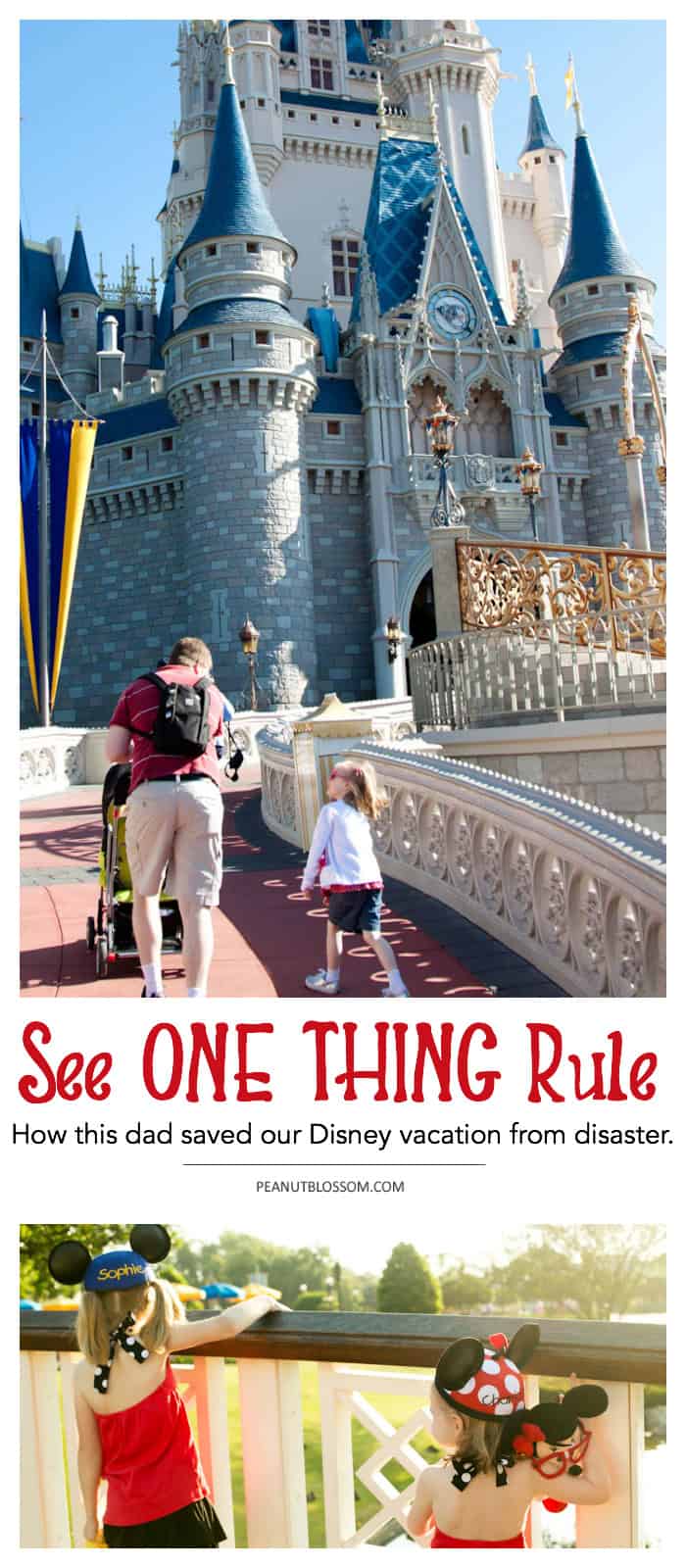 As first time visitors to Disney World last year, I did a TON of research on what we should see with the girls. I knew there was no way we'd ever come close to seeing it all so I wanted to be sure we didn't miss something really big and awesome because we were distracted by 50 other cool things first.
Knowing that we needed a game plan for our young kids, I had the list of things to see, in which order, all figured out ahead of time. I wanted to maximize what we saw with the least amount of waiting in line and working within the limited number of hours I knew we'd have each day. I knew we'd be overwhelmed once we got into the parks and I thought having a checklist would help guide us through the chaos.
Day 1, Magic Kingdom went something like this: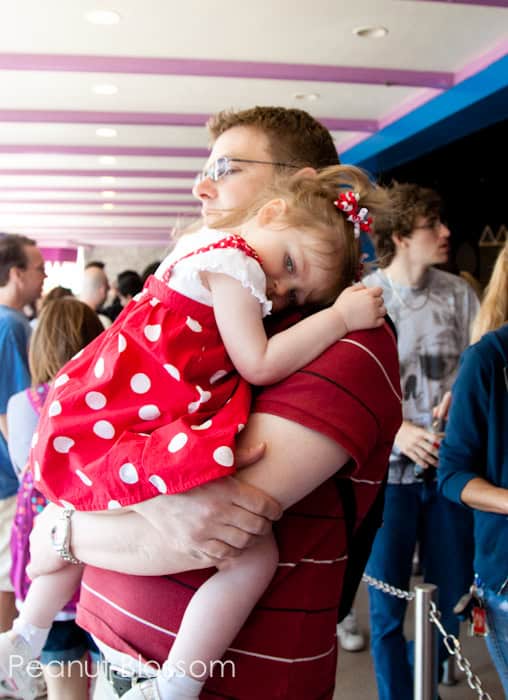 Arrived at the park early only to discover it takes an hour to leave our car and actually get on to the grounds because of the shuttle trains and lines and monorail jump over the pond. Finally get inside the park and BEE LINE it up Main Street passing amazing things in order to get to Dumbo (which my guidebook insisted we had to do first if we wanted to do it at all.) Arrive at Dumbo to discover a 30 minute wait already exists.
Panic set in.
We'd been "on the go" for 2.5 hours getting ready and to the park, had ran past so many appealing looking attractions to get to Dumbo that both girls were crying from disappointment, and we still hadn't done one fun thing. Only to discover we should wait in line for 30 minutes??
I looked at my list trying to figure out what the next thing was that we should try to do instead. The Winnie the Pooh ride was right there but we needed to get Fast Passes in order to ride it if we didn't want to wait 45 minutes.
The plan had Failed. In a huge and horribly dramatic way. Now I was nearly in tears, too.
All that planning, all that hard work ahead of time to prevent this exact scenario. I was miserable.
Then Handyman Tim came to my rescue.
After a deep breath we decided he would run to get the Winnie the Pooh Fast Passes while I took the girls to wait for the teacups ride. It gave us time to collect ourselves for a minute and then Tim invented the Single Most Brilliant Disney Planning Tip you will ever find: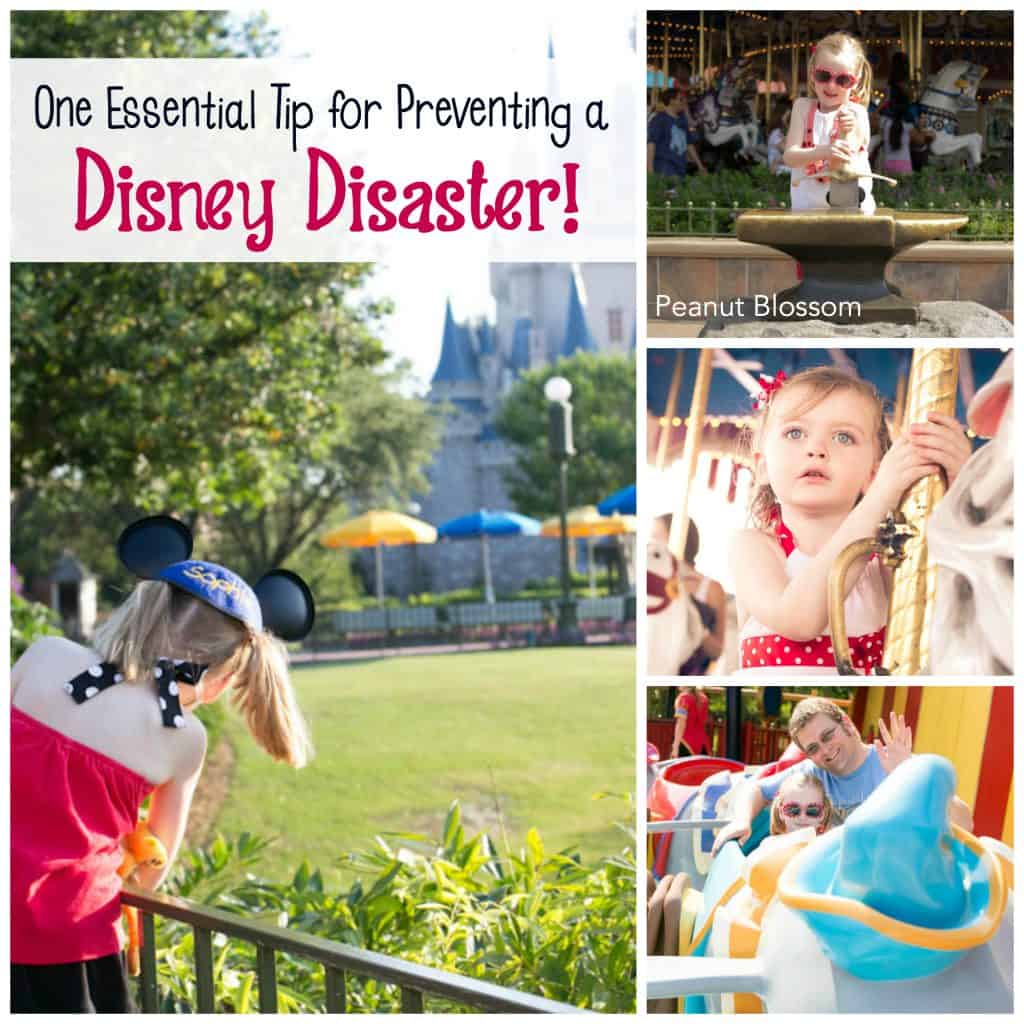 The "See One Thing" Rule!
When you are visiting Disney with 2 very young children (ages 5 and 2 at the time for us!) you absolutely must set your expectations to LOW. Lower that bar waaaay down if you want to save your sanity.
Tim's magic rule is simple:
One Thing Per Day. That's it.
Go into the park expecting to see One Single Thing.
As a family discuss that one thing the night before so everyone is on board with what they feel is the single most important thing to do.
Once you've Accomplished that One Thing you have your whole day ahead of you. It's like every single hour after that is a magic bonus hour because you've already done your One Thing.
I'm not even kidding how this simple tweak changed our attitudes and outlook and absolutely saved our family vacation.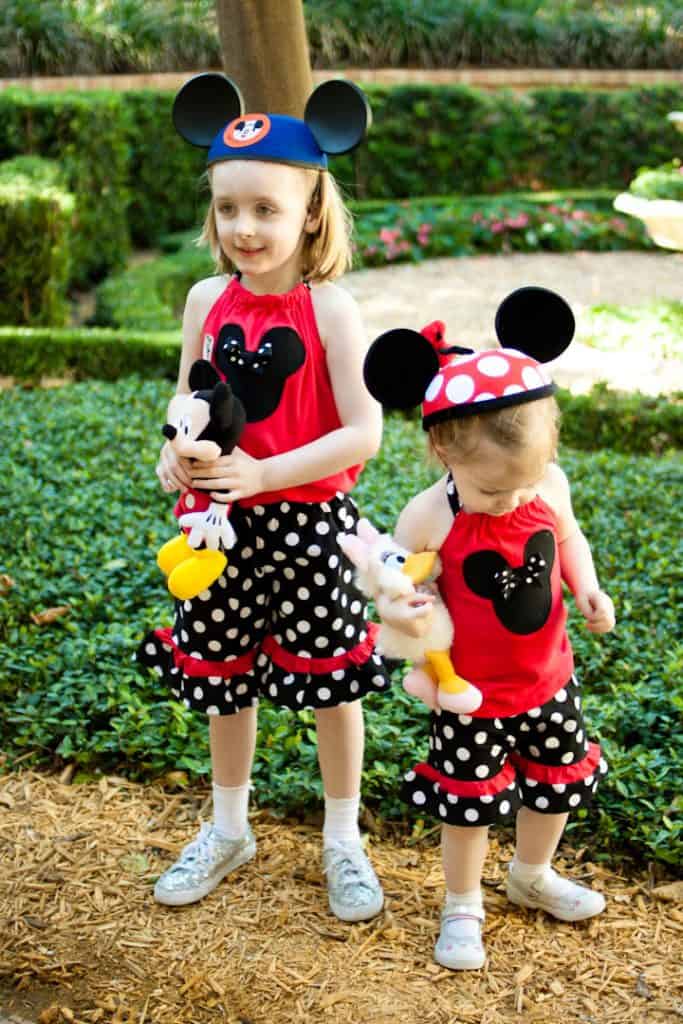 Day 2, Magic Kingdom went something like this:
We arrived slightly earlier to the park since we now realized how long it would take to get inside. As a family we agreed that our One Thing was to see Mickey Mouse in his dressing room off of Main Street and have our picture taken with him.
With our plan in mind, we entered the waiting line for Mickey but the girls were Happy! They knew exactly what we were doing and why we had to wait. MICKEY! We were all excited, relaxed, and enjoyed our short wait to meet the mouse. After our meet and greet was over we lounged in the hat shop and bought the girls their mouse ear hats.
We strolled up Main Street and I spent maybe 20 minutes just taking pictures of the girls wandering around and happy with their new mouse ears. Those pictures are some of the best from our entire trip.
With our sense of accomplishment and relaxed pace, everything else we did that day felt like bonus. We spent most of the rest of our day in Tomorrow Land on the Buzz Lightyear ride. Everyone enjoyed it so much we did it twice.
Because, why not?? We'd already done our One Thing!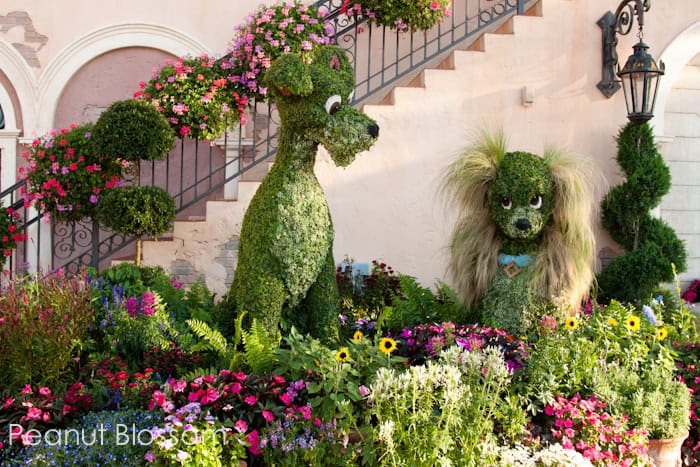 Do you need some help picking out your own One Thing? Here are our family recommendations per park. I hope they help you to prioritize your own One Thing Itinerary!

The Top Attractions to See at Disney World
Please keep in mind these recommendations are intended for families with children ages 6 and under.
Magic Kingdom:
We focused on one land per day and then one single must-see ride as our One Thing. Our favorites included:
Fantasyland: Peter Pan's Flight
Tomorrowland: Buzz Lightyear's Space Ranger Spin
Main Street Area: Mickey's Meet & Greet
Adventureland, Frontierland, & Liberty Square: TBD (We honestly didn't get here, hoping to update after April '13!)
Epcot:
Handyman Tim's Pick: Rose and Crown Pub Ha! Funny guy, but honestly Epcot was by far his favorite of the parks.
The Peanut's Pick (age 5): Journey Into Imagination with Figment
My Pick: Strolling through the topiaries during the annual Garden Festival
Hollywood Studios:
The Whole Family Recommends: Toy Story Mania
This ride is worth running to from the opening gate. We got there so quickly we were able to ride it once and then circle around a second time with just a short wait in line to ride again. By the time we were done with our second turn the wait line was so long and the Fast Passes were nearly gone. It's also a fussy ride that can break down. They ended up shutting it down for the rest of that day so we were all so happy we had made it our One Thing for the day.
Animal Kingdom: (In my opinion, skip it altogether if you have a toddler but if you must. . .)
Handyman Tim's Pick: Kilimanjaro Safari
The Peanut's Pick (age 5): The Lion King show (but this was extremely Unpopular with Little Pea, age 2)
My Pick: I honestly can't even say. I was pretty miserable the entire time that day since Little Pea had hit the end of her rope. This particular park is better for older kids who don't mind more intense rides. The landscaping was beautiful though.