Plan the ultimate Disney vacation whether you're going as a whole family, a girls' weekend away, or an adults-only trip for a honeymoon or romantic getaway.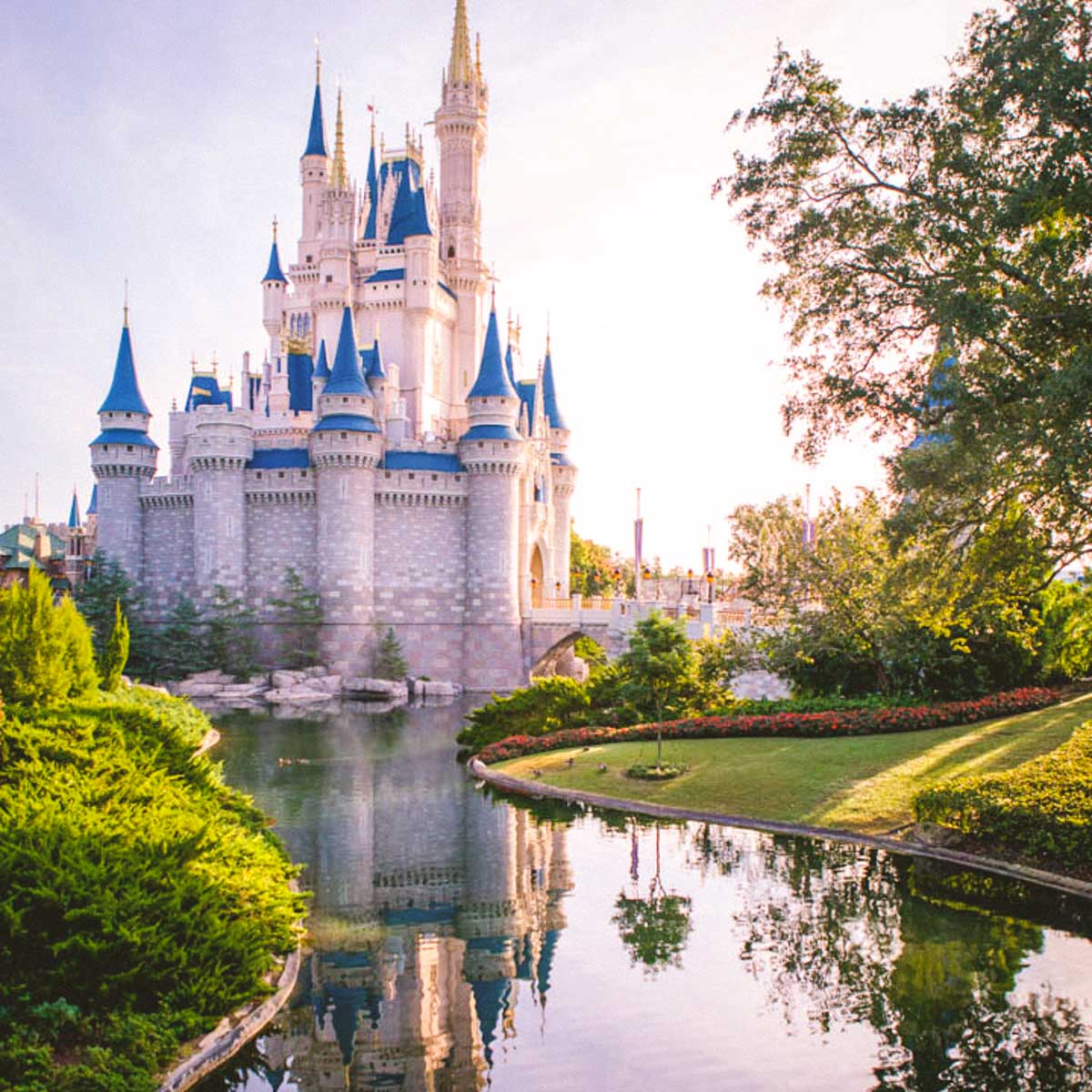 Set aside that doorstopper you call a guidebook. Put down your paper and pen. Close all the other tabs in your browser open to dozens of Disney themed web sites . . .
. . . and lean in closely . . .
Don't spoil the magic.
If you're here to figure out how to ride every single ride at Disney in just one trip, you're going to be disappointed.
But if you're here to learn how to have the Disney vacation you've always wanted, I'm going to be your new best friend.
There's just one secret behind the Disney vacation of your dreams and it is something most of those other places leave buried in their hundreds of pages and articles:
Focus on your family first and let Disney Parks do their job. Let's bring back the magic to Disney vacations together.
In all the hustle and bustle of planning the perfect itinerary and making more reservations for dining and events and rides than you ever thought possible, you just might be forgetting the thing that makes the biggest difference between a terrible Disney trip and an amazing one . . . your sense of FUN.
Jump to:
Set Your Expectations
Just like most first time Disney vacationers, I made all the mistakes when planning our first trip. Now it is my mission to help save you from that same fate.
The first thing you need to do when planning for Disney is to make sure your heart and mind are in the right place.
If you read nothing else, I hope you'll check out this one major piece of advice you need when prepping for Disney.
And then for extra measure, I want to give you permission to plan a trip that YOU will enjoy just as much as (if not more than) your kids!
Don't miss my 10 tips for making sure you have fun at Disney and keep in mind that there is so much magic to be found in Disney experiences that aren't rides.
Start the Magic at Home
The magic of Disney starts at home. If you truly want to make the most out of this wonderful experience, start by building anticipation for the whole family right from the very first time you tell the kids you're going to Disney.
After the big Disney reveal, why not display an adorable DIY Disney countdown calendar right in your living room or kitchen?
Set a cute Disney savings jar by the entryway so everyone can toss in spare change to save up for your add-on fun and dining purchases.
Planning Choices to Make First
My approach to planning our vacation is to check off all the major decisions at home and then sit back and relax as that effort pays off.
Of course you'll have some practical concerns about whether to stay onsite or off, which order to visit the parks, and whether or not you want to add on the Park Hopper option.
Thankfully, those questions (and SO much more!) are answered by the REAL Moms I've interviewed that give the most practical Disney advice ever:
Parenting Tips
Good parenting doesn't stop at the gates of Magic Kingdom. Just because you're on vacation doesn't mean the job of being mom or dad is on hold, too.
Kids at Disney can bring their own challenges for parents, so be sure to read up on Disney toddler tips, how to help them feel comfortable around Disney characters, and be prepared for that discussion about the Disney souvenir budget!
Disney Gear You'll Want
Disney shopping before you go and once you get there is part of the fun!
Learn how to get your kids started with the popular Disney pin trading activity, sneak in these fun Disney surprises in your suitcase before you leave, and plan out a photogenic Disney wardrobe for the trip.
Special Events at Disney
Whether you're having a birthday while you're at Disney or you want to plan a trip around one of their festive holiday events, I can't think of a more magical place to celebrate!
I love this Disneyland restaurant for birthday dinners and my family had a blast at Mickey's Not So Scary Halloween.
Planning a runDisney Race Weekend
If you're a beginner runner like me, using a runDisney race to inspire you to get started is an excellent way to get fit. I ran 4 Disney princess runs over 4 years for St. Jude and share my best tips for planning a Princess Weekend and the perfect Disney playlist for running.
When The Unexpected Happens
Into all lives a little rain shall fall. Even magical Disney vacations can face the unexpected. Whether you need to plan for inclement weather or are struggling to figure out what to do when your kids get sick at Disney, be prepared for anything the vacation might throw at you!