Want to save money on your next family beach vacation? Learn how to cook easy dinners in your beach condo. Don't miss the free grocery shopping list so you can order the groceries for delivery before you even hit the road.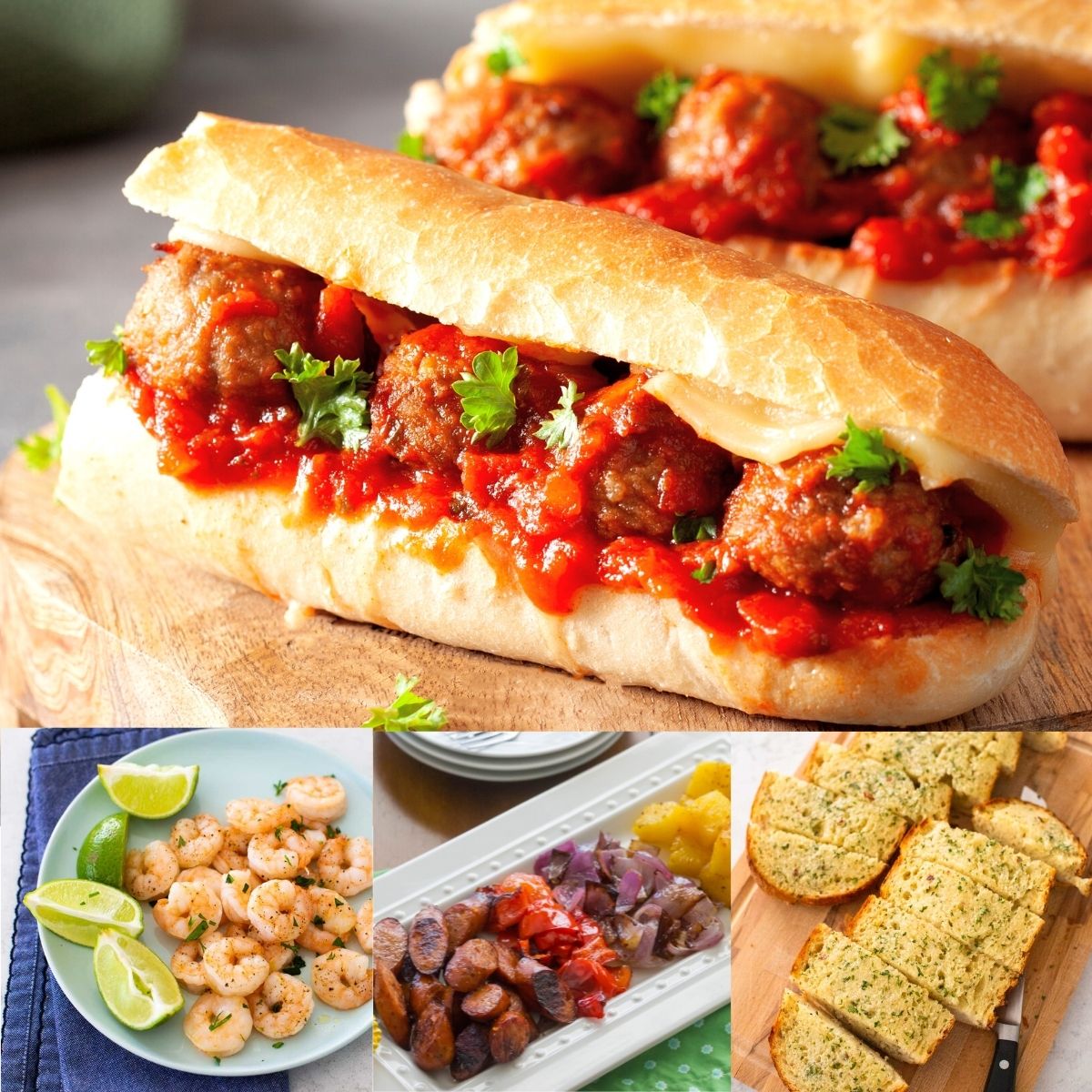 Our quick weekend family getaway to Myrtle Beach earlier in the year had me dreaming of those ocean views.
You could hardly blame me, check out the gorgeous condo we found through Condo-World here.
The more I dreamed about it, the more I realized that you really can't beat the comfort of renting a beach condo for your family vacation. Especially if you plan to cook a week of meals right in your very own beach house kitchen.
But with our vacation budget running low, I wasn't sure if we could make it happen.
We always love the break in our routine and I really wanted the ability to continue our annual summer tradition of a family beach trip.
When I thought about how much money we could save by cooking our own meals at a beach condo, we decided to just go for it. This easy meal plan helped make that happen!
If you're planning a trip with a larger group like for a family reunion, however, you'll be more interested in my 40 recipes for easy meals for large groups on vacation.
Jump to:
Biggest Budget Saving Tip
If you're looking for a budget-friendly way to squeeze in your annual family beach vacation, there are few better options than renting an oceanfront beach condo.
You get your own clean, private space for the trip.
You can easily walk down to the beach early in the morning and later in the evening.
You can enjoy the ocean views right from your balcony during the crowded times during the day.
And perhaps most importantly, you could save hundreds of dollars by cooking your own meals in your own beach rental kitchen.
Why You Should Cook on a Beach Vacation
One of my favorite parts about vacation is dining out at local restaurants but in order to make this budget-friendly trip happen, we planned to cook all of our meals right in the condo kitchen.
It is a great idea to cook some of your meals at your beach rental because:
Saves a Lot of Money: Even for a family of just 4, we were looking at $90+ for most dinners at a restaurant.
Less Time Waiting: By the end of a busy day swimming, sometimes kids are too exhausted to even enjoy the meal out. It is so nice to just relax around a quiet dinner and have a restful evening not spent waiting in line for a table at a restaurant.
The Beach Vacation Meal Plan for Dinners