Looking for advice on whether to stay onside or offsite in Walt Disney World? Get real advice from a real family from their recent Disney vacation.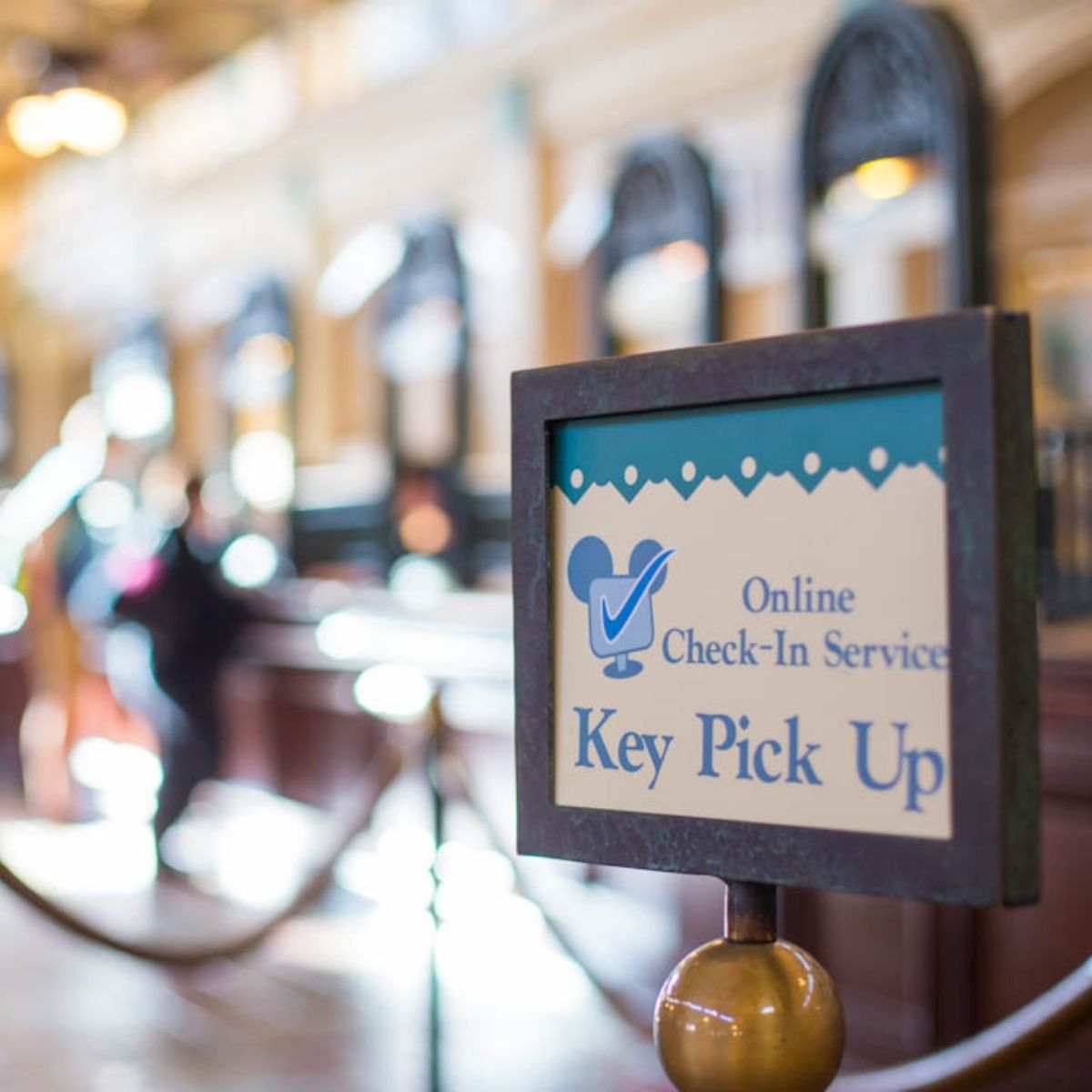 A major decision that needs to be made for each Disney trip is whether you should stay onsite in a Disney hotel or offsite somewhere else in the area.
Real all the guide books and blog posts you want, the best way to get Disney advice is from a family who has recently experienced the Disney magic themselves.
I love interviewing people after they travel to Disney to hear the kind of real world, hands-on advice you can only get from a parent who has just been to Disney!
Every time I chat with a friend, they share golden nuggets that help shape our own future Disney trips.
Today, I'm sharing an interview from my friend Mary Beth from Illinois who has amazing advice to share after FIVE trips to Disney World, Disneyland, and the Disney cruise!
Her family has stayed both onsite and off and she compares the options. You won't want to miss this!
Jump to:
How Many Times Have You Been to Disney World?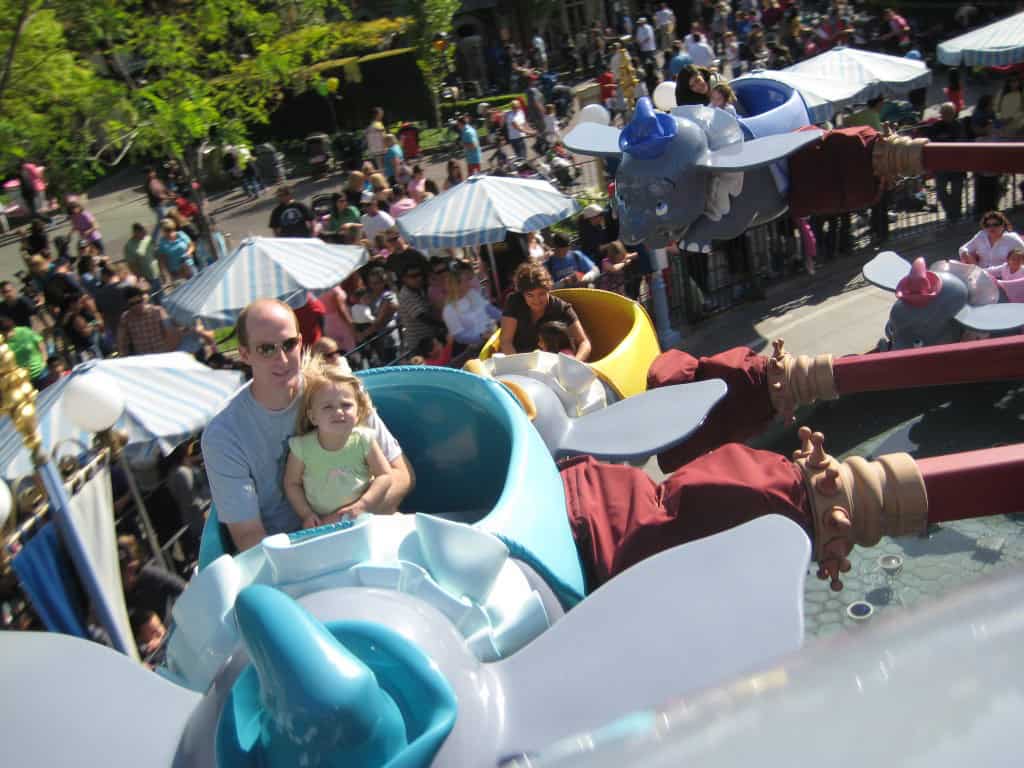 We have had a total of 5 Disney trips!
When my daughter was almost 2, we took a family trip to California to see my brother who lives near Anaheim. Because we were expecting baby #2 and had NO idea when our official "Disney" adventure would take place, we took her to Disneyland for a day.
The word magical can't even begin to describe it.
She was in awe of the characters, Mickey especially. I will never forget the moment she met Mickey so, so excited and then SHY when she got to him.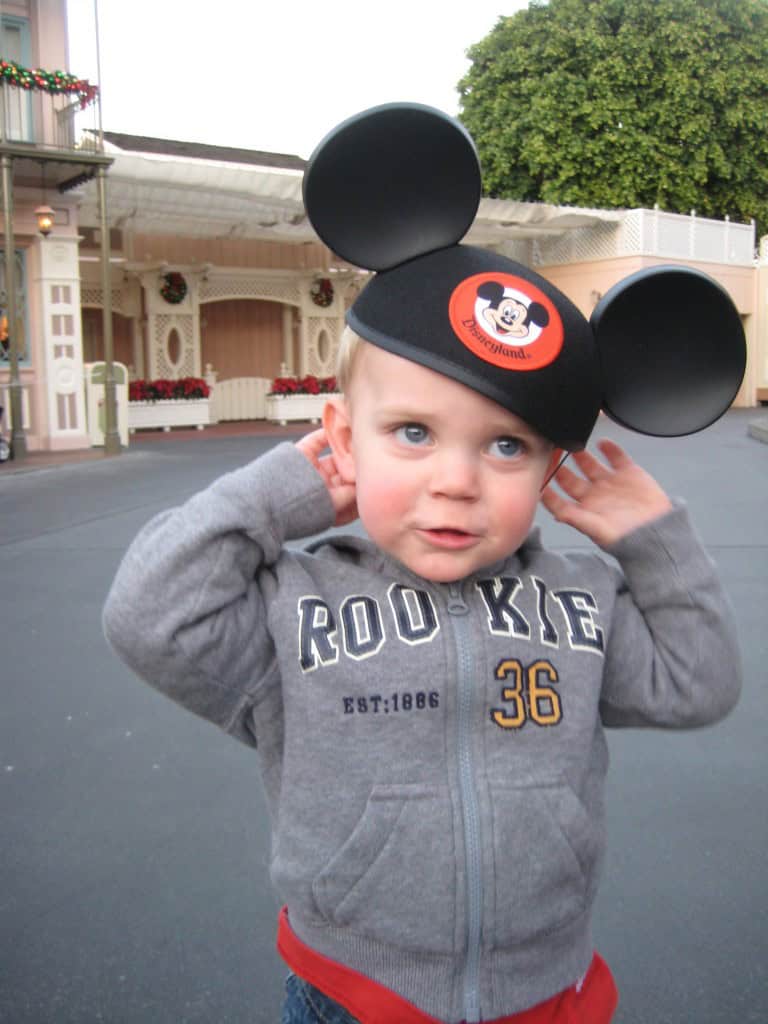 Fast forward to the time after the arrival of baby #2.
Now we had a 3 year old who could not get enough of the princesses (ARIEL!) and our baby boy. He was probably too little and spent a lot of time napping on Daddy's shoulder, but my daughter was at that perfect age - it was during that perfect moment in time when she believed in the magic and wonder of everything she saw.
When the babes were 5 and 3, we went on a family trip to Disney World. My stepdad was turning 70 and had never been, so he wanted to spend his 70th birthday in Florida with the kids.
And almost a year later we were fortunate enough to go on a one week Disney Cruise on the Disney Fantasy. The kids were 6 and 3.9 years old.
Finally we just went on "OUR" Disney World adventure as a family of four in January of this year. My babes are now 7 and 4.
Did You Stay Onsite or Offsite at Disney?
At Disneyland:
In Disneyland we stayed overnight at the Embassy Suites for one night. Great option because of the separate bedroom and free breakfast. But, it was very crowded. And having a baby and getting up at the crack of dawn didn't help us get to breakfast before the crowds.
I don't think we'd stay there again. I'd like to stay at a Disney hotel.
On the Disney Cruise:
The Disney Cruise we were on the Disney Fantasy. It was AMAZING.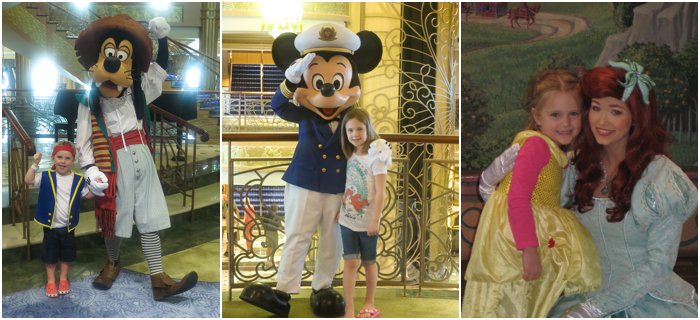 I don't know how they managed to make such a small room so spacious. We seriously put clothes for four people away in drawers and closets and our luggage under the bed and had SPACE to move about!
And we loved that the bathrooms are broken out into two - one has a mini-tub and sink, the other has a sink and toilet.
So nice. I wouldn't hesitate to stay on board again, assuming my sea-sick husband would go again.
At Disney World:
And in Disney World we have done it two ways.
The first time we went with my parents we stayed a week and rented a car and condo in Kissimmee.
Our son was 3 and still napping, so we went to the park for part of the day and then came back for a nap and to swim. This option was a good fit for us.
We liked having meals at "home" and having our own pool to swim in. After being at the park for a part of the day, it was great to get back to quiet and just relax a bit.
We had to pay for parking each day at the park but it was nice to hop in the car when we were done and ready to leave.
Our last trip to Disney World we flew in on a Thursday and home on Monday, so we knew we wanted to stay on the grounds to make the most of our time.
We stayed at the Port Orleans French Quarter. It's beautiful. Very "Tiana's Place."
We used Disney's Magical Express, so our luggage was checked in when we left our home airport, and arrived in our room at Port Orleans by the time we got back from the park that night.
Shuttles weren't bad, but there's something nice about getting to your own car at the end of the day and not having to elbow onto a crowded shuttle (especially after fireworks when lots of people are leaving).
I think if you're going to do Disney World for a "quick trip," staying on the grounds is the way to go. Someday I want to stay on the Monorail...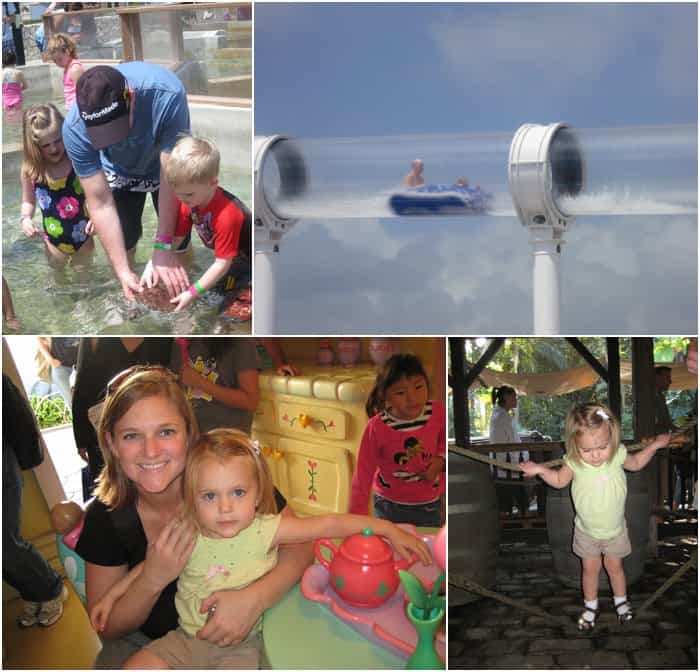 What Was Your Favorite Dining Experience?
My kids LOVED the character dining events. After waiting in lines to see the characters, it was great to have them come to us.
(However, pictures are better when you wait in line to see someone (I have a few pics of my kids at Askerhaus with the princesses with their lunch plates in front of them.)
My kids both said breakfast with Pooh at the Crystal Palace was their favorite. I suppose those were mine too because I loved seeing my kids so excited.
For food at Disney World my favorite quick service restaurant was Pinocchio's - the flatbread pizza was surprisingly good! And I LOVED Mama Melrose's for lunch at Hollywood Studios.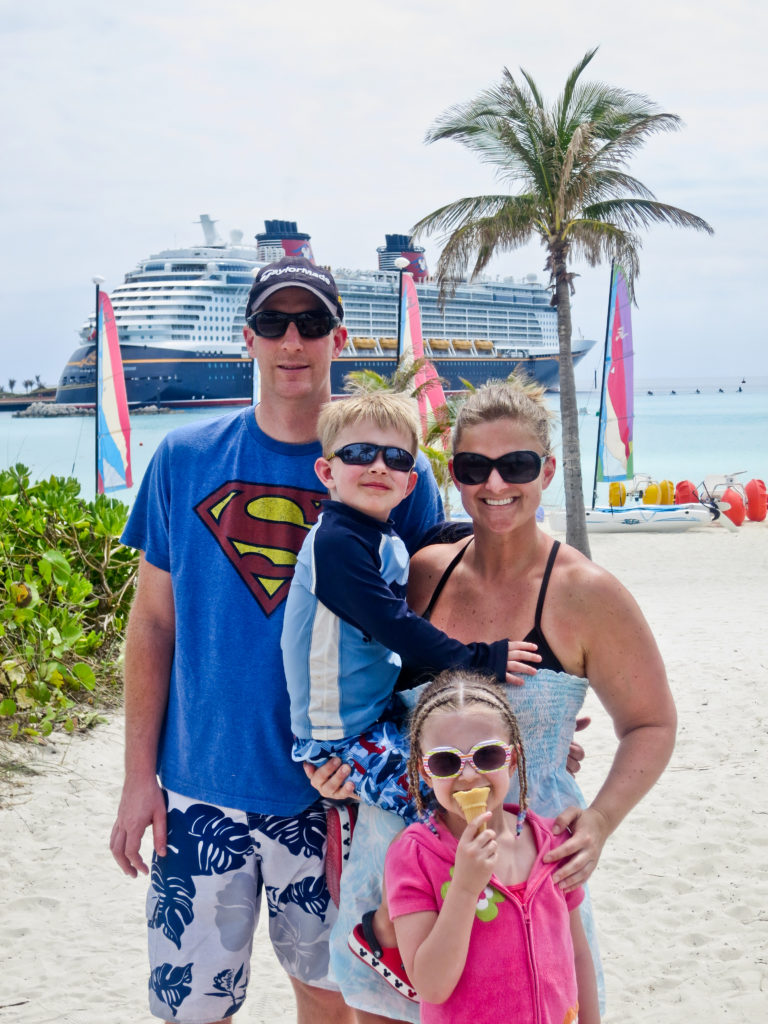 What Advice Would You Give Another Mom Planning a Trip?
You will NOT be able to fit it all in. Focus on what your kids want to do and go from there. Try to just sit back and take in the experience.
Arrange your fast passes and magic bands at home before you go. In January, the lines to load your bands up with fast passes were some of the longest at the park. And, there's an APP for that too! Don't wait in line at the park.
Bring more snacks than you think you can possibly get through in a day.
What Would You Do Differently Next Time?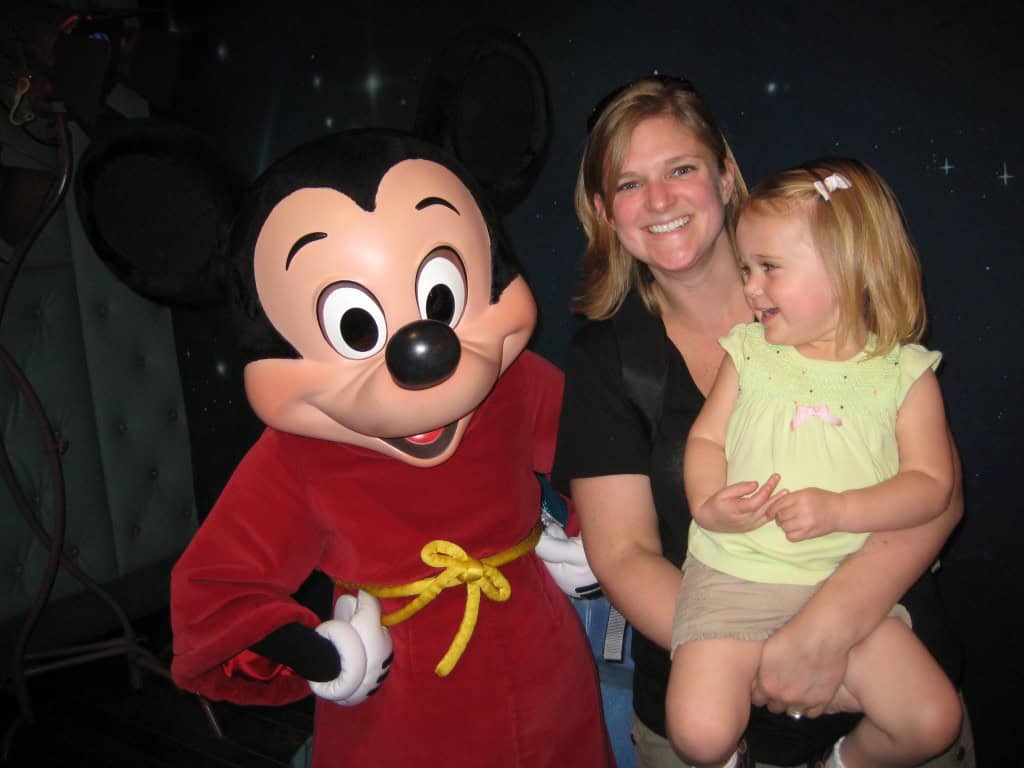 We still haven't figured out pictures. The first Disney World trip we bought the photo pass and it was a deal. $100 for 700+ pictures mailed to us on a DVD after our trip.
This past trip the photo pass was "upgraded" and now it was more money and after the trip we had to download the pictures onto our computer within 30 days. Not as user friendly anymore, in my opinion.
But what I like about photo pass is that it let me breathe and focus on being part of our trip, and not focusing on getting just the right picture. And I am IN the pictures too. And there's less to carry.
We will have to discuss what to do about photos next time we travel to Disney World.
I think we've also decided that next time, we are going to go back to renting a car and staying off property.
Staying on property for a short time was great; but you are really focused on getting as much done in the time you have.
We hit every early magic hour and every parade and event we could get to and by the trip's end, we were tired.
Staying off property, for us, let us relax a bit more and not get caught up in all the do-ing.
What Was the Most Magical Moment from Your Trip?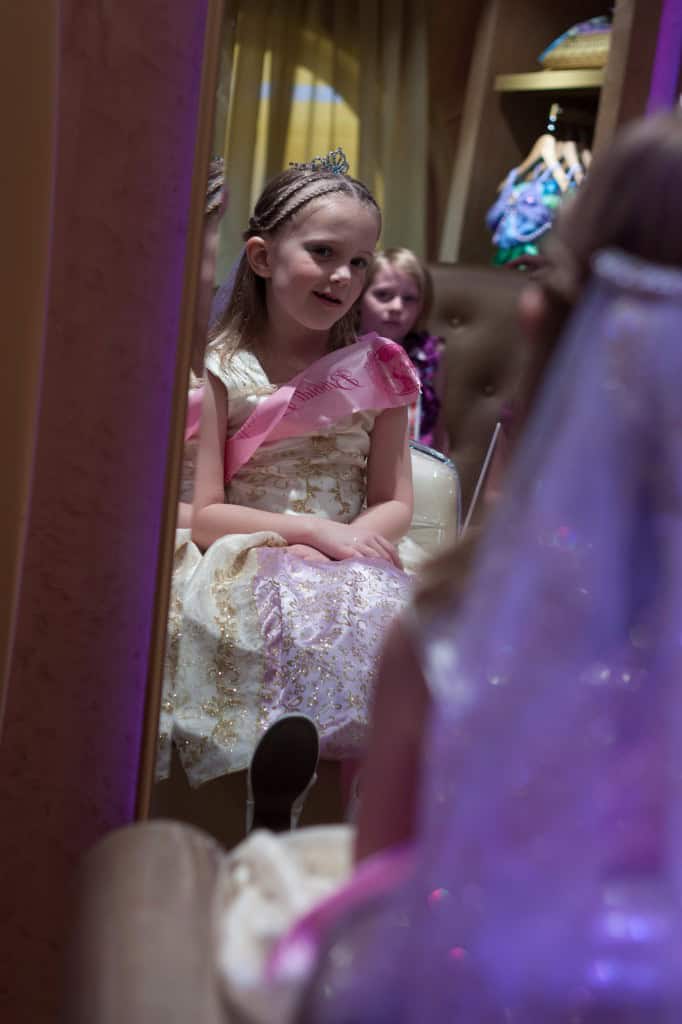 Bibbidi Bobbidi Botique was an expensive memory, but one that I will treasure forever.
My daughter was 5 and believed that she was truly getting her hair and makeup done by a fairy godmother in training. Bring your own dress and then splurge a little bit.
It was wonderful for this mama's heart to see that kind of pure joy on my daughter's face.
Call early and get an appointment early in the day - preferably before the park opens (pictures!) - so she can wear it around the park all day.
Meeting the characters when my son was 3 was also a memory I will treasure. He BELIEVED in it all and couldn't wait to meet everyone. He'd clap and jump up and down and couldn't contain himself...
On the cruise the Animator's Studio was truly a once in a lifetime experience. We created characters on our placemats and then during our dessert, the magicians behind the scenes had animated our characters so that they dance on the screens in front of us while we ate.
Just being in Disney is magical.
From the moment the cast members wave to you when the park opens to the very end of the fireworks display when those white mickey-gloves wave goodbye, we were all just happy together.
And being happy together as a family is the best kind of magic Disney can provide.
- Mary Beth from Illinois
Real Disney Advice from Real Moms
Looking to plan a Disney vacation for your family? Don't miss this excellent advice from real parents just like you:
Liked this post? Pin it!