A trip to Walt Disney World is not just about the rides. The Disney vacation wouldn't be the same without these essential experiences and things to do.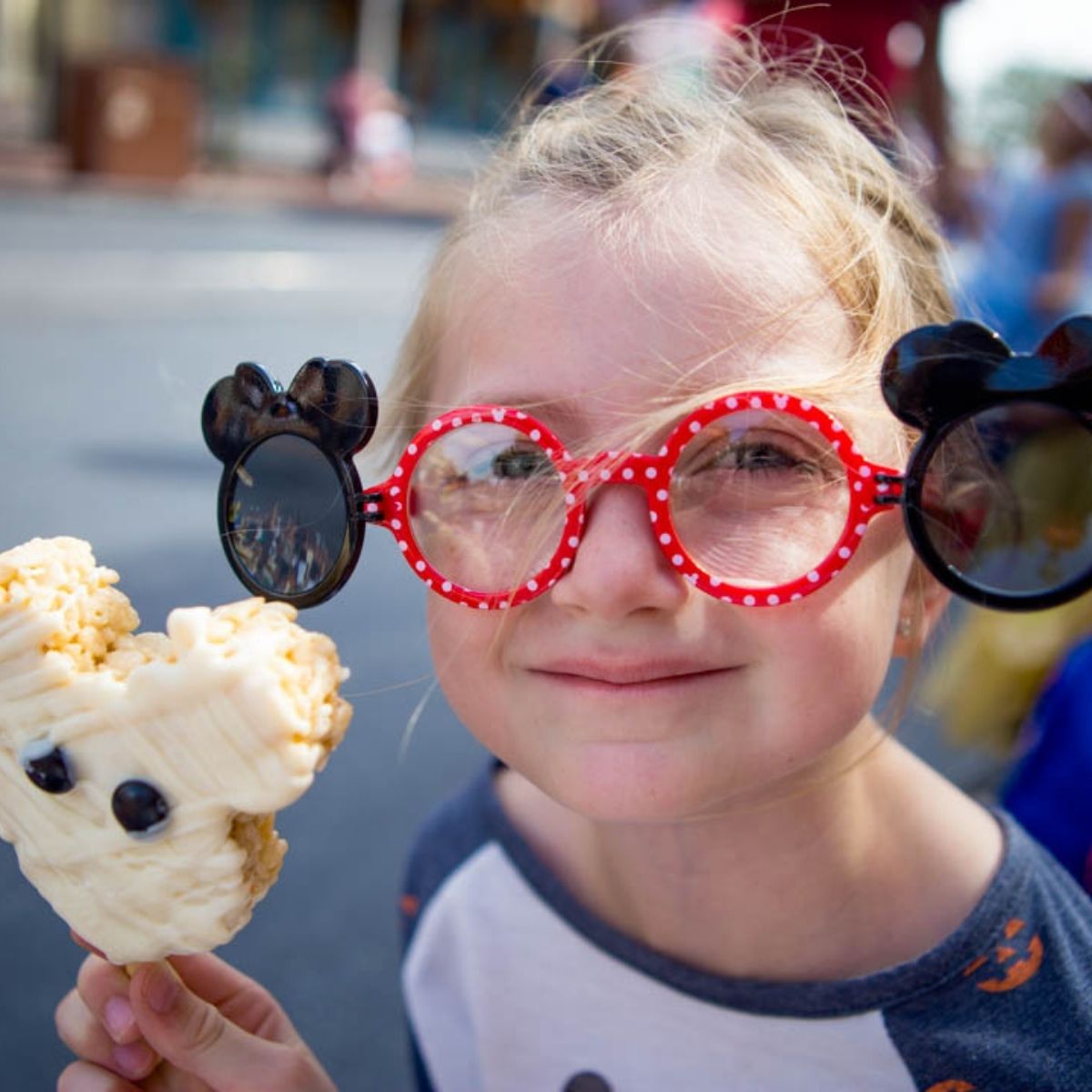 A trip to Walt Disney World is about so much more than just riding as many rides as you can squeeze in to your visit.
While I love to take advantage of their system to experience as many Disney World rides possible, I love that it opens up time in my schedule to make sure we're having fun with the other things the park has to offer too!
Whether you're heading there for your first visit or you're a seasoned pro, these are the things my family loves to see at Disney World. What would you add to this list?
Jump to:
1. Visit the Main Street Confectionary and Get a Mickey Pop
Right on Main Street near the entrance is one of the sweetest (pun intended) bake shops we've ever seen. I love taking the kids here right before a parade to pick out a treat and a drink to enjoy while we wait on the curb for the show. I dare you to be able to choose from all their delectable options but for us it always comes down to the classic Mickey shaped chocolate covered crispy treat pop!
2. Stop by the Chapeau Hat Shoppe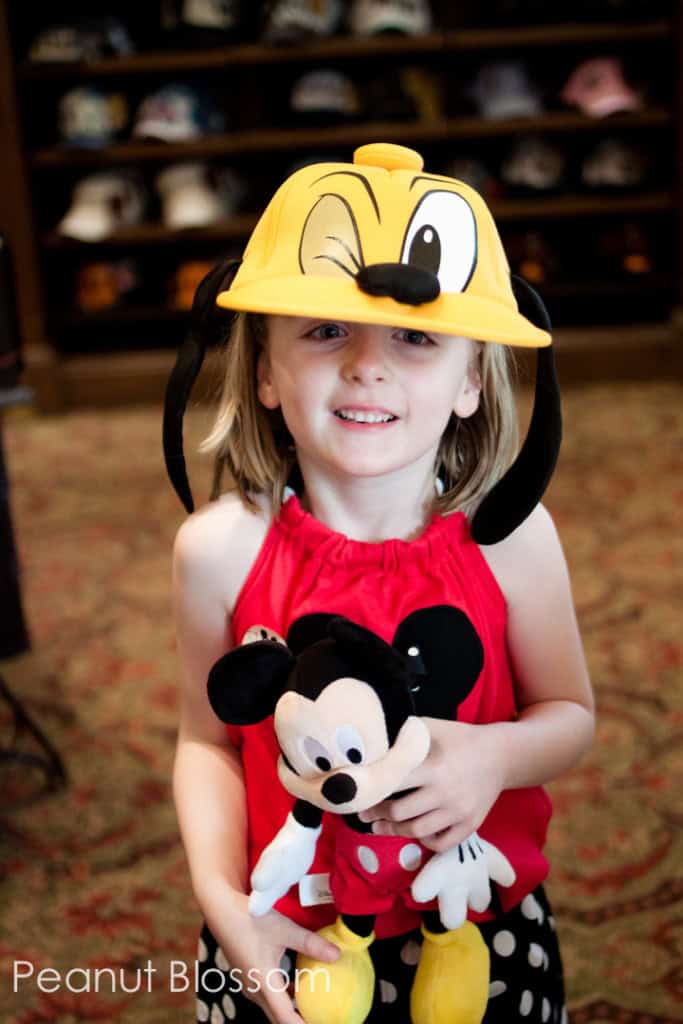 To the right of the entrance as you enter Magic Kingdom you'll find the Main Street Chapeau Hat Shoppe. We were sure to start one lovely relaxed morning with a visit there to get my girls their first pair of ear hats followed by a visit to see Mickey at the Main Street Theater. Even if you don't plan to purchase a hat, this is the best spot to find the full variety of options the park offers and it's fun to pose for pictures with a few new looks.
3. Ride Peter Pan and Small World
I could miss just about everything else at Magic Kingdom but it just wouldn't be a trip to Disney World without riding these 2 classic rides.
Be sure to Fast Pass Peter Pan if it's on your must-see list too!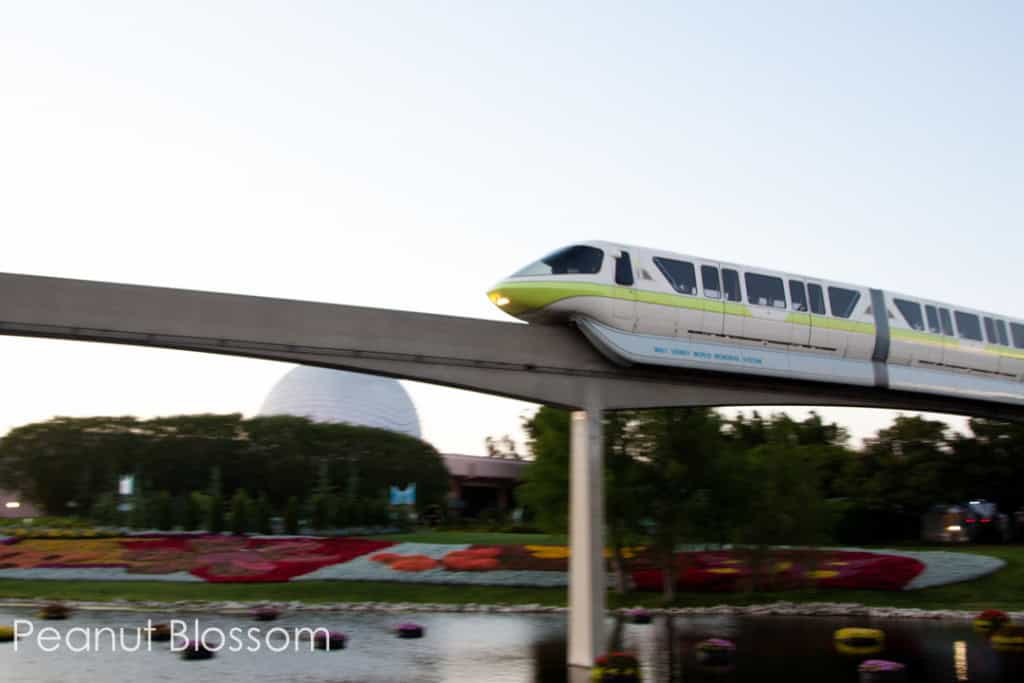 4. Ride the Monorail
This postcard perfect attraction is free and a fun way to get from Magic Kingdom to Epcot or for riding in a circle just from Magic Kingdom to the 3 resorts on it's path and back again. We've used it to take a mid-day break from the heat and the crowds and get a meal at one of the resorts before heading back for evening fun and fireworks.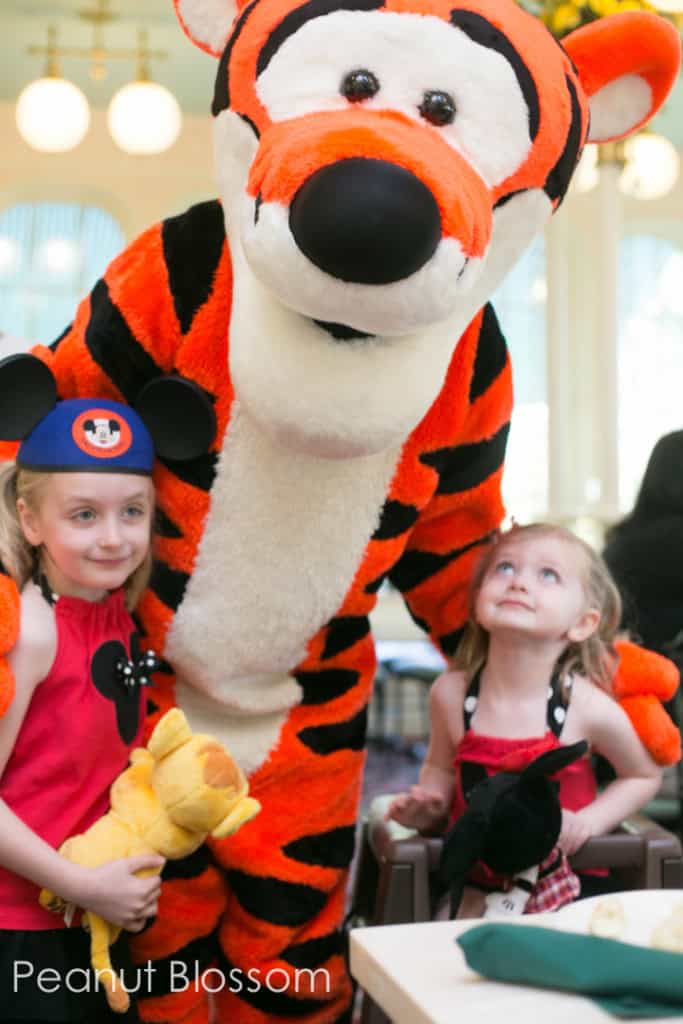 5. Enjoy a Character Meal
Expensive? Yes. Worth it? Definitely. We try to schedule one character meal each trip. I'm not a fan of standing in line to see the characters when I could be on a ride or relaxing. Booking a meal ensures you get a good photo op or two and can even make it possible to get inside the park before opening so you can be first in line at your favorite ride. We love breakfast with Winnie the Pooh and friends at Crystal Palace and the Disney Junior breakfast at Hollywood Studios the most but Ariel's Grotto at Disneyland was amazing too.
6. Trade a Pin
This is one of our favorite traditions during our visits to Disney World. The kids start trading with the resort staff, pick it back up in the parks, and don't stop till they've found the characters they set out to acquire by the trip's end! Need more details about pin trading? Check out my Disney Pin Trading 101 here.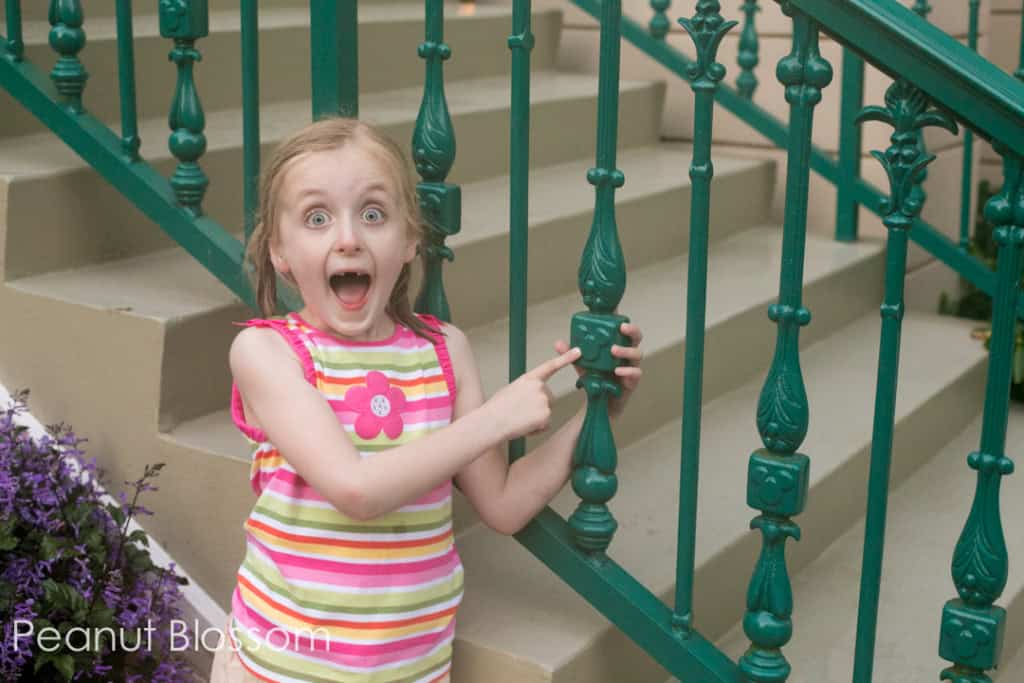 Waiting in line, walking down Main Street, on the shower curtain at your resort, hiding in tiles in the lobby--you can find hidden Mickeys all over Walt Disney World. There are whole books dedicated to finding them, but we just love to try and spot them on our own. Take a picture with your kids pointing each one out as you go!
8. Look for Walt
Remember the man behind the mouse. We always stop to wave to Walt's statue in front of Cinderella's castle. It can be easy to overlook as you race off to your next adventure but pausing even for a moment to recognize the creative genius it took to imagine all that you are enjoying is an inspiring example for the whole family.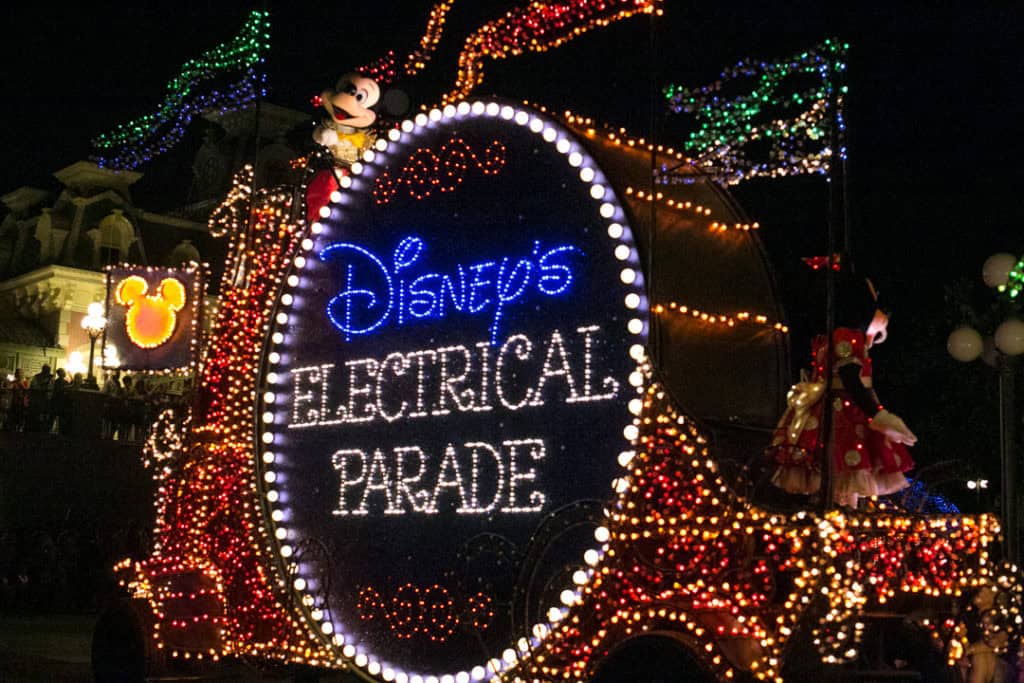 9. See the Electric Parade
The lights, the music, the nostalgia is at it's peak when those floats come down Main Street at night. I am convinced this makes the biggest deposit in the kids' memory banks. Check out some tips to make the most of the parade.
10. See the Fireworks
Shh, I have a secret. We've never actually seen the Wishes fireworks display at Magic Kingdom! Can you believe it? We are definitely hoping to make it a priority for our next trip. BUT, we have seen the IllumiNations fireworks show at Epcot and it was spectacular!
If you include Fantasmic at Hollywood Studios, there is an evening show at 3 of the 4 parks but Animal Kingdom is finally going to complete the package when Rivers of Light opens up this spring.
Now that our girls are older, we'll definitely be making the rounds to all 4 evening shows!