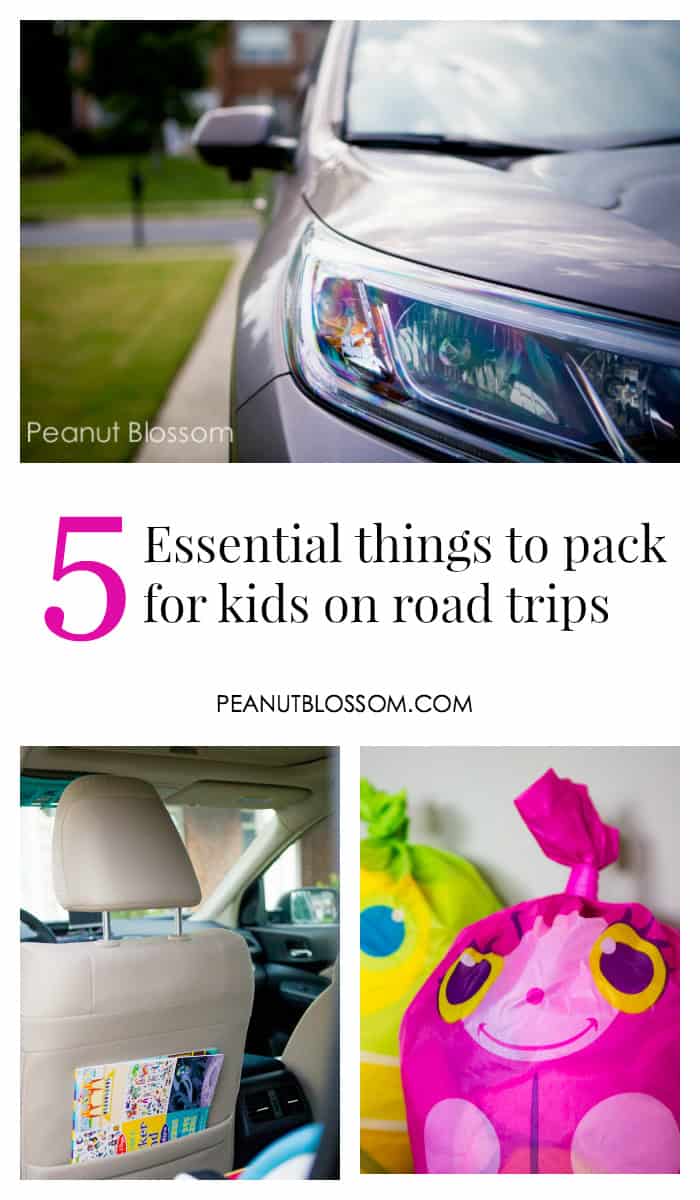 I may have completely lost my marbles. Next week, the girls and I are leaving on a THREE WEEK road trip together. Yes, you read that correctly. We will be together 24/7 for three full weeks as we embark on an Epic Road Trip throughout the midwest to visit family and friends we haven't seen since our big move four years ago.
If you had asked me earlier this spring whether I'd like to spend 46 hours behind the wheel of my car this August, I would have laughed in your face. But, a family wedding and a major family reunion on back-to-back weekends made me look long and hard at the cost of 8 plane tickets x 2 weekends before giving my car a long sideways stare.
Since neither of those events were things we wanted to miss out on, Tim and I brainstormed how to make it happen. We can't afford for Tim to take off of work the time it will take to do this drive but I'm lucky enough to be home with my girls. Now that they have turned into two amazing little people on the road, I felt like maybe this year was the first time I could seriously consider doing an adventure like this with them. With the money saved, we are able to just fly Tim in for the parts of the trip he can't miss.
I spent hours plotting our trail so that we'd never have to spend more than one long day in the car at a time and never have to drive more than 8 hours in a day (with most days closer to the 5-6 range.) We'll be staying in a combination of hotels, a rural cabin, and amongst family homes. We'll land in major metropolitan Chicago and jump in the lakes of Northern Minnesota. And just about everything in-between.
I've been planning and organizing the details for this adventure for months. I've got spreadsheets and checklists galore. We leave on Monday. EEK.
Space is at a major premium in my vehicle and I'll be traveling mostly alone with the girls until Tim joins us towards the end of the trip. I've been obsessing over what to pack for weeks. Keeping my girls content has been something I've given a lot of thought and preparation.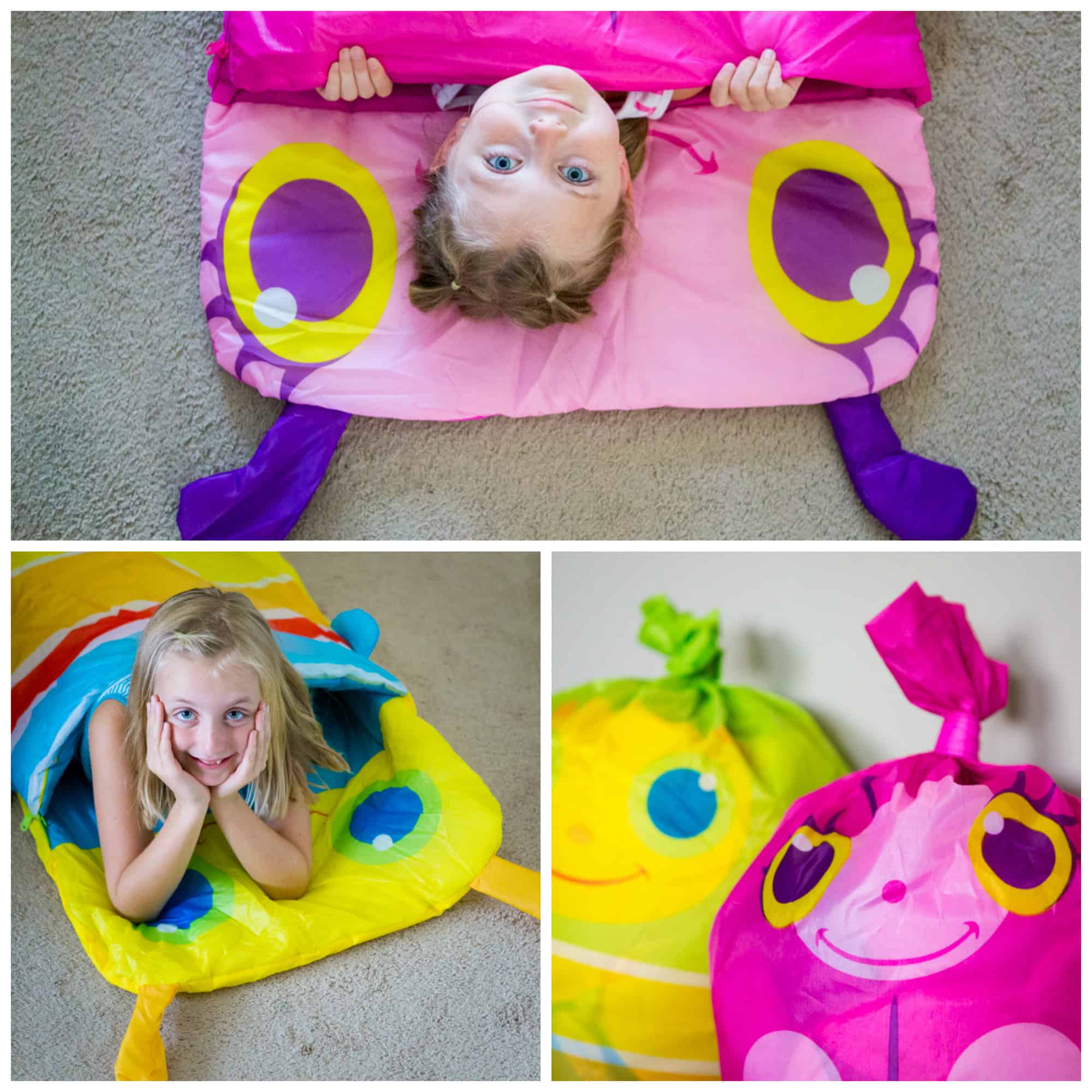 1. Sleeping bags:
Some of our accommodations may or may not have bedding for the girls. Since we'll be gone so long, I need to ensure that they get a good night's sleep as often as possible. So it was completely worth it to me to add in 2 of these highly compact sleeping bags from Melissa & Doug. I love how they roll up and pop back into their own carrying bags which will let me squeeze them into random corners of my trunk.
2. Travel loveys and blankies:
We don't leave home EVER without our spare pairs of travel loveys.
3. Kid-safe over-the-ear headphones:
We are prepared with several audio books for the drive but I'm a little worried that my picks won't be equally interesting to both girls at the same time. I have 2 pairs of cushioned headphones for them that will help block out road noise if they need to listen to a different audio book selection on the tablet while the other girl and I listen to something else over the car speakers. I have 2 headphone sets which will allow me some quiet time if I need it or for the evenings if they want to listen to separate things in the hotel room.
4. Diving Rings:
After several long days on the road, I am banking on the hotel pool to get the wiggles out of my kiddos. When choosing a hotel, I specifically scouted out ones with an indoor pool in a safe location near to dining and the highway. We have gotten more use out of the Melissa & Doug diving rings than almost any other outdoor toy! My girls LOVE them. Since they are so small and packable, they are one of the only toys making the journey with us and will be stored in our quick overnight bag for use in the hotel.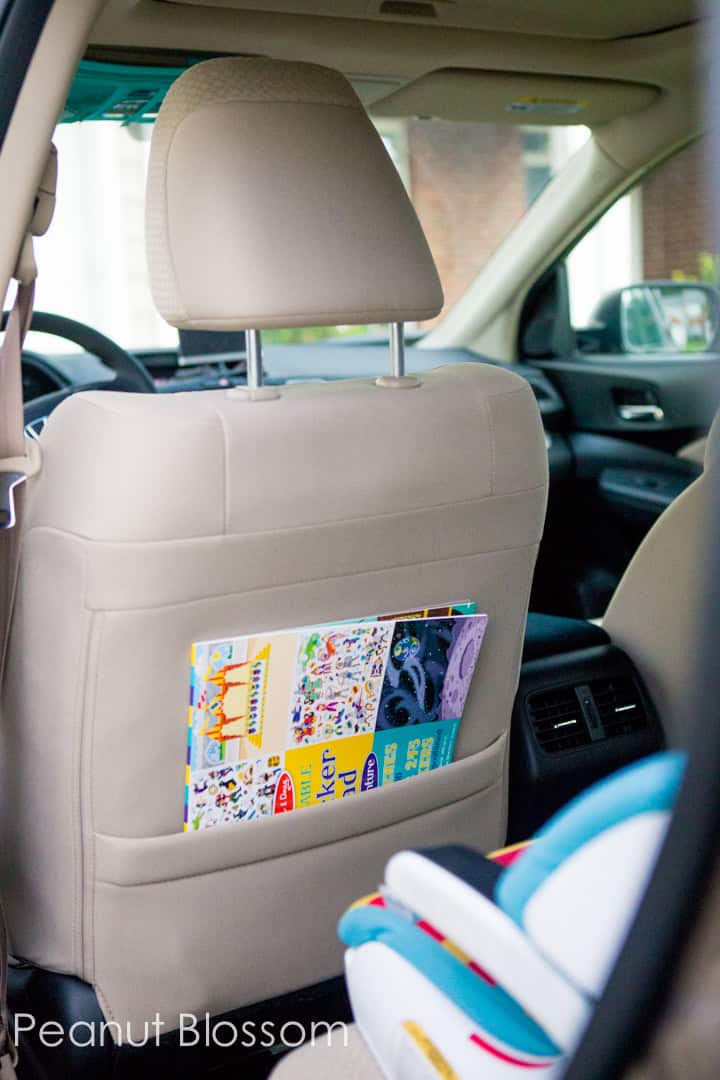 5. Packable busy books:
My girls easily get carsick so normal books and even coloring doesn't work well for the car itself. But, I don't want them crashing with tablets all night long either. We are bringing along some coloring books and pencils along with the awesome reusable sticker pads from Melissa & Doug. I love how easily they store in the car pocket in front of their seats so that Little Pea (who resists motion sickness a little better) can play with the stickers for small bursts and then tuck them away if she starts to not feel well.
And honestly? That's it! Three weeks and those are the only toys and comfort items we're brining for the kids. I know that we will find so much more to do and entertain ourselves at our destinations but these things were crucial to our packing list! I'm certain they will make life infinitely more bearable on the road!
What do you need to keep your kids happy while traveling? If you could pick just one thing, what would it be?